On Saturday, 1 September 2018, over 500 swimmers from around the world will hop into the chilly waters of the Liffey to participate in the 99th annual Jones Engineering Dublin City Liffey Swim.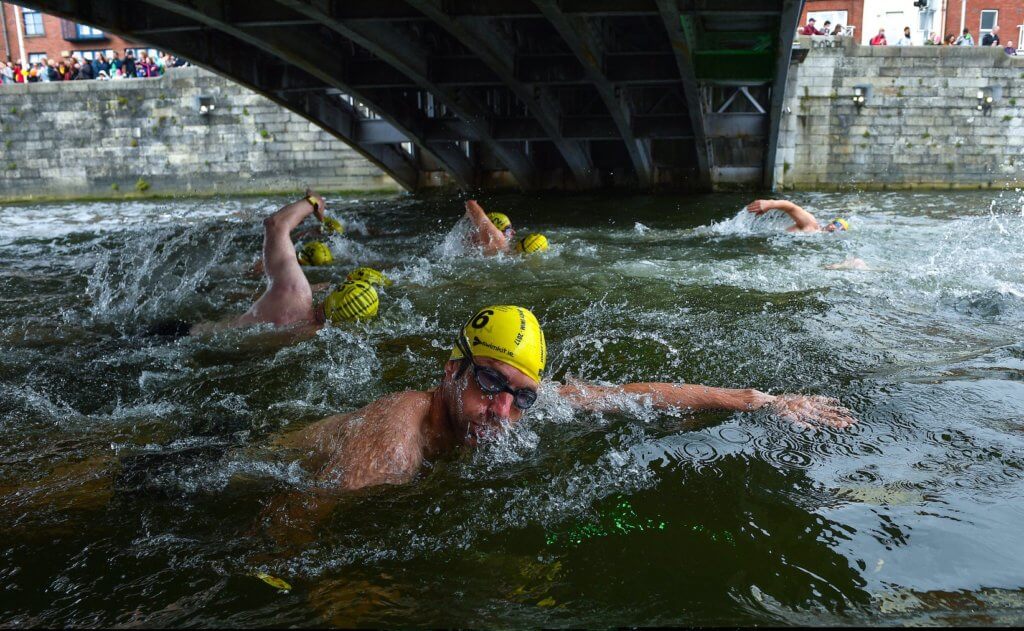 Since 1920, swimmers from all over the country and the world have flocked to Dublin to participate in this truly historic event, a 2.2km open water swim in this iconic river. People of all ages and nationalities are welcome to test their strengths at the race. Teens against grandparents, mothers against daughters, and sons against fathers — everyone is encouraged to hop in and race for the win, and, thanks to their special "handicap system," each person has an equal shot at taking home the gold!
The "handicap system" is based on a swimmer's performance in previous events. Slower swimmers will be allowed to begin a few minutes before more elite swimmers, and the first person to pass the line is the winner. So, each person has an equal opportunity to win the race. The men's race will begin at 3 p.m., and the women's race will kick off at 4:30 p.m., both from the Rory O'More Bridge.
Joan Mulloy To Become the First Irish Woman To Compete in La Solitaire Le Figaro
"Since [1920, the race] has grown into Ireland's most prestigious open sea races …  It has a special place in the Dublin sporting calendar, and I would encourage Dubliners to come out and cheer on this year's participants and enjoy 'Anna Livia Plurabelle' in her splendour," said Lord Mayor Nial Ring.
The thrill, excitement, and overall good craic at the Liffey Swim is extremely hard to match. The camaraderie and competition in the air are palpable, but there are also smiles and laughs all around!
"There is no other event like it for colour, excitement and spectacle," said Jim Curley, Managing Director of Jones Engineering Group. "It has a special place in the hearts of Dubliners…"
Presentation of the prestigious Liffey Cups will take place in the grounds of the Custom House after the last race finishes at approximately 5 p.m. So, come cheer on your fellow Dubliners in the 99th year of this very special tradition!
Like this? Check out these other articles:

Previous Post

Next Post