Dan Martin needs little introduction. Since turning pro in 2008, the cyclist has won a stage of Vuelta a España, a stage of the Tour de France, and the overall classification at the Tour de Pologne and the Volta a Catalunya to name but of a few of his achievements. Although, the success of the 32-year-old is hardly surprising as cycling is in his blood. Dan is the son of Son British pro Neil Martin, his mother is the sister of Stephen Roche and his cousin is Nicolas Roche. Not really your average family then!
11 of the Best Road Cycling Events in Ireland
However, Dan is adamant that genetics can only get you so far. In order to succeed you need to give it your all, never giving up even when times get tough. Showing just how tough he is, Dan finished the Tour de France last year in 6th place despite riding with two broken vertebrae. He is hardcore. But lovely, unassuming and genuinely loves to ride his bike. With Dan, there is no ego, no bravado, no cockiness. He is quietly self-assured and the type of unassuming guy you would love to sit down an have a pint with.
We caught up with Dan at the recent launch of the Garmin Beat Yesterday Live event in Dublin to find out what really makes the Garmin ambassador tick, and if he really is as calm and collected in person as he seems on the start line of a big race.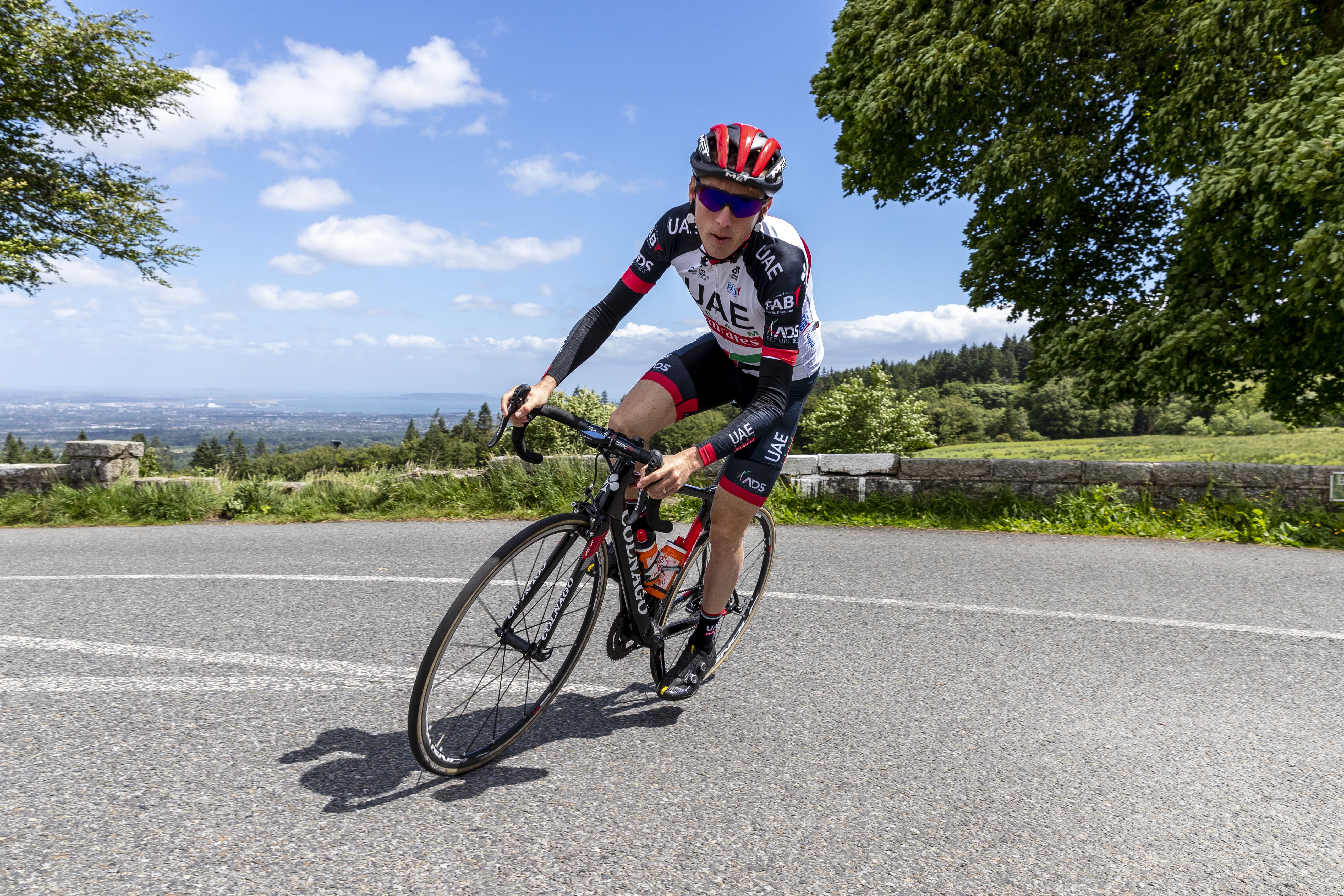 I hate the word dream. A dream implies it's not possible. Obviously, I do have a family connection in cycling so it did make it easier to accept that I might become a professional athlete.
Professional athletes are just normal people. A lot of people put us on a pedestal but that's unachievable. Achieving what you want to achieve is down to hard work, staying focused and dedicated.
I think that dedication is natural born. But I think it also comes from your belief. If you believe in something you are more likely to put in the hard work it takes to get there. If you doubt that it's possible or think it is unrealistic you are not going take any risks that are required to get there. I think it is the same with any sport. If you are aiming to set a time in a running race or a triathlon or a swim, if you don't believe it's possible to finish the race there will always be a subconscious part of you that won't train. I mean what's the point if you don't think you'll be able to do it anyway.
Being good at something isn't enough. Cycling is an incredibly difficult sport. You need to love it. You have to sacrifice a huge amount. I spent 150 days a year away from home. And when I am at home it is a 24-7 job, there is no switching off. As soon as I stop enjoying it, you won't see me any longer. I want to a bike rider for the rest of my life.
I genuinely love riding my bike. I love getting up into the hills. I love that sense of achievement and the satisfaction when you get home after a really hard day. It's an obsession. You challenge yourself every time to go faster, to go further, to try a new route, there are so many different aspects to it.
It is important to listen to your body. The only reason I wouldn't want to go out and ride my bike is if I am feeling tired and if I am feeling tired then it is stupid to go and train as my body obviously needs the rest.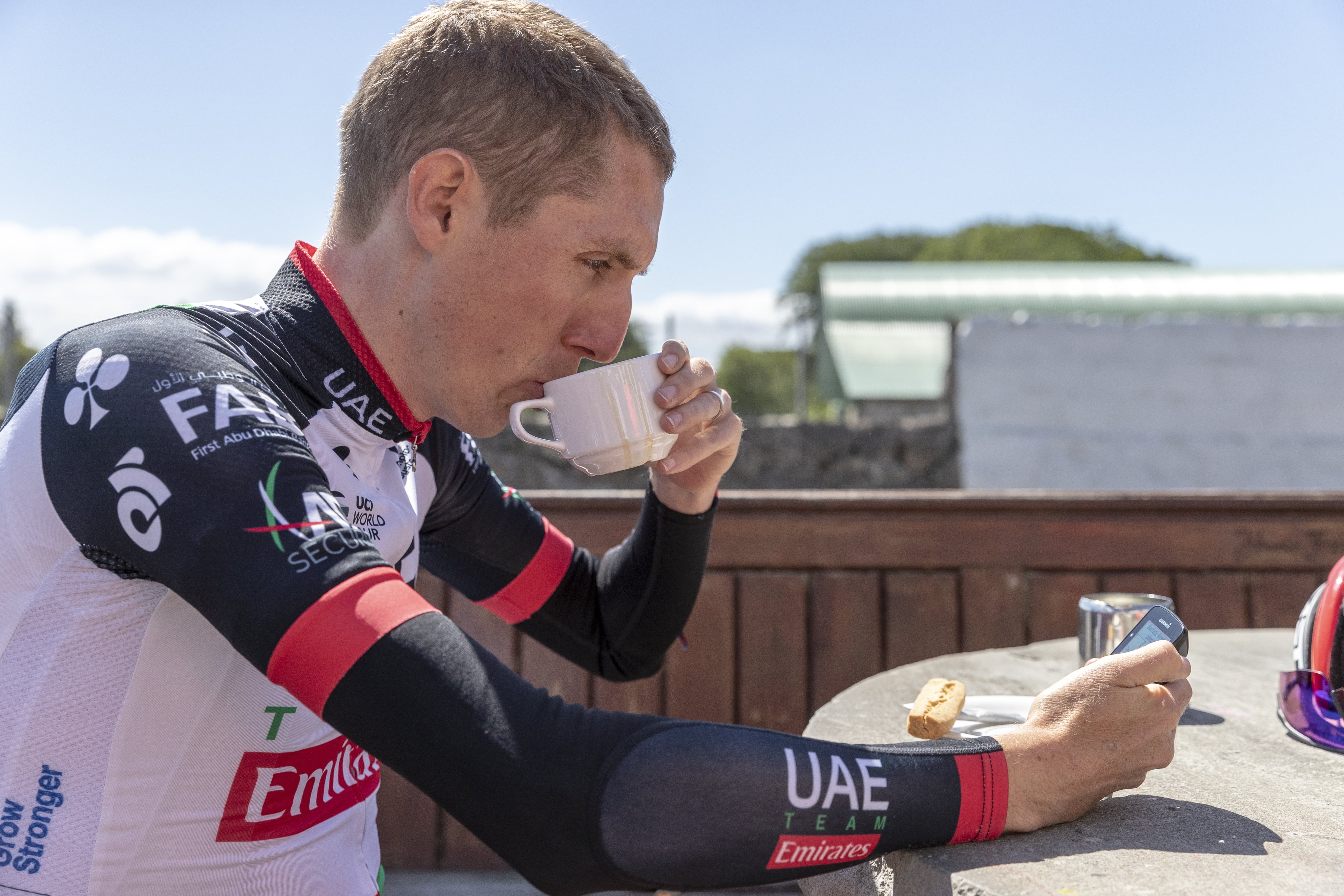 Change is good for the body. If you simply ride a bike all the time your body won't thank you for it. I use the gym a lot in winter when the weather isn't good in Andorra. The amount of fitness you can get out of a short session in the gym far exceeds what you can get on the bike in the same amount of time. Obviously, you can't only train in the gym, in spring and summer I would spend a lot of time on the bike.
I do take time off. In the off-season, I take about five weeks off where I just don't touch a bike. I do a little bit of running and that's about it. Your body and your mind need the rest.
I was never going to drop out of last year's Tour de France. Last year I fractured two vertebrae during the Tour de France and honestly, I didn't really feel it. It was just a muscle spasm as far as I was concerned. Everything was hurting so much anyway that I didn't feel the injury. If you can ride, why not ride and that's the attitude of the entire Tour de France last year. While I was in the top five I was never going to go home. I was never going to stop as long as I could still ride. But two days after the tour when that treatment stopped it locked out big time. I could hardly walk!
I really learnt this year just how important the mental aspect of the sport really is. The transition to a new team has been really tough. I kind of lost track there for a while of why I ride a bike. It is for enjoyment, it is not for results. I was focusing so much on the results side of the sport. I was putting excess pressure on myself which was detrimental to the end result anyway so it was a really vicious circle.
I am that person who falls asleep on the start line of races! I am really very relaxed. I wake up on the morning of the first stage of the Tour and think this is probably the last morning I am going to wake up and actually feel good for about eight weeks. It's a challenge and that's why we do it!
I am going to really soak up the atmosphere at this year's Tour de France. I re-set myself in May and got back to enjoying it and that's how I am going to approach the Tour de France this year. I am going to soak it all up. I also realised that I don't have 10 Tour de France's left. Who knows how many I have left so it is a case of enjoying every day as it comes. And hopefully I won't lose time, I won't lose skin! We will just have to see how far I can go.
Dan Martin is Garmin's new official cycling ambassador. To find out more information go to www.garmin.com
Check out our Hard as Nails podcast:
Like this? You should check these out:

Previous Post

Next Post