Backpacking — the one true form of adventuring that rids you of most of the personal items that you thought you could not live without. When you're travelling across countries, lakes, mountains, towns and valleys for weeks on end, you can only spare room in your pack for the bare essentials. One of these essentials must absolutely be a towel.
From showering in hostels to spontaneously jumping into a gorgeous river, you're going to want a reliable towel to dry you off, dry itself quickly and take up little to no space in your backpack. Here are some of the best travel towels that we found to keep you exploring comfortably!
1. MicroFibre Aqua Trek Towel Giant
Price: €32.50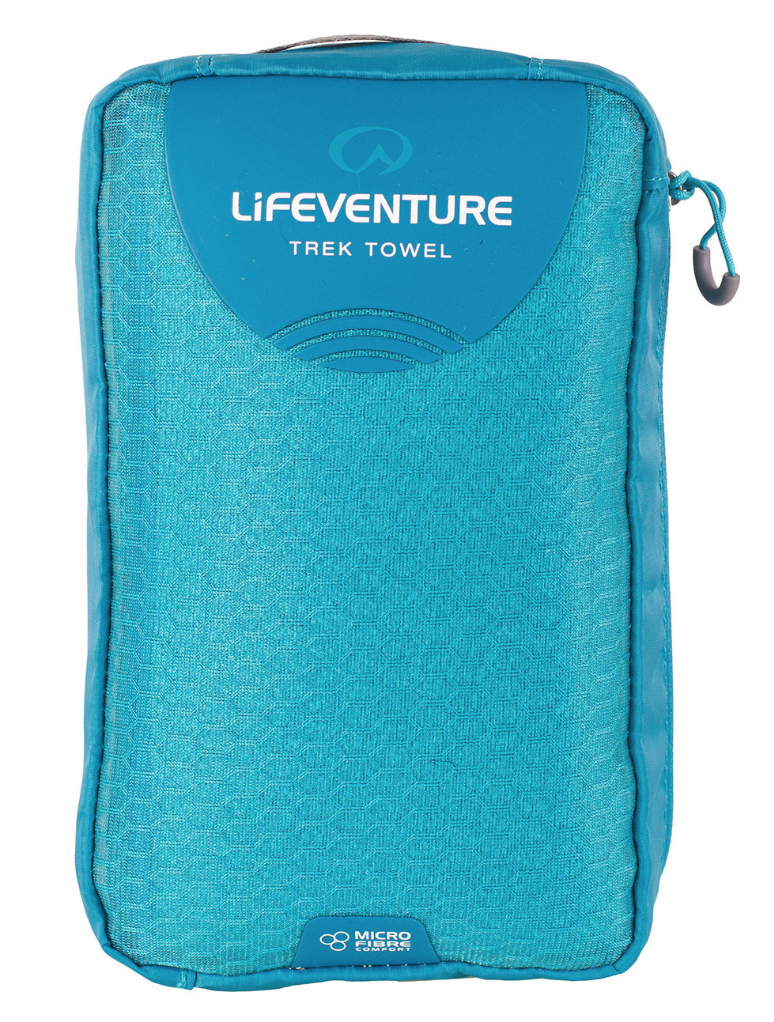 Practical, comfortable, and quick drying, the Aqua MicroFibre Travel Towel is the perfect mix of practicality and versatility. This travel towel is soft and highly absorbent, but can also dry in mere minutes. In fact, it absorbs six times more water than it weighs and it dries seven times faster than a normal beach towel. Also, the towel comes with a compact carry case to help you squish it into the smallest possible size to fit in your backpack!
We know that washing machines are a bit hard to come by when you're travelling all over, so this towel is treated with Polygiene permanent odour control to keep unwanted smells at bay. This towel is the perfect lightweight companion for your next trip!
Buy it now on Great Outdoors.
2. Lifeventure Soft Fibre Lite Towel X-Large
Price: €28.00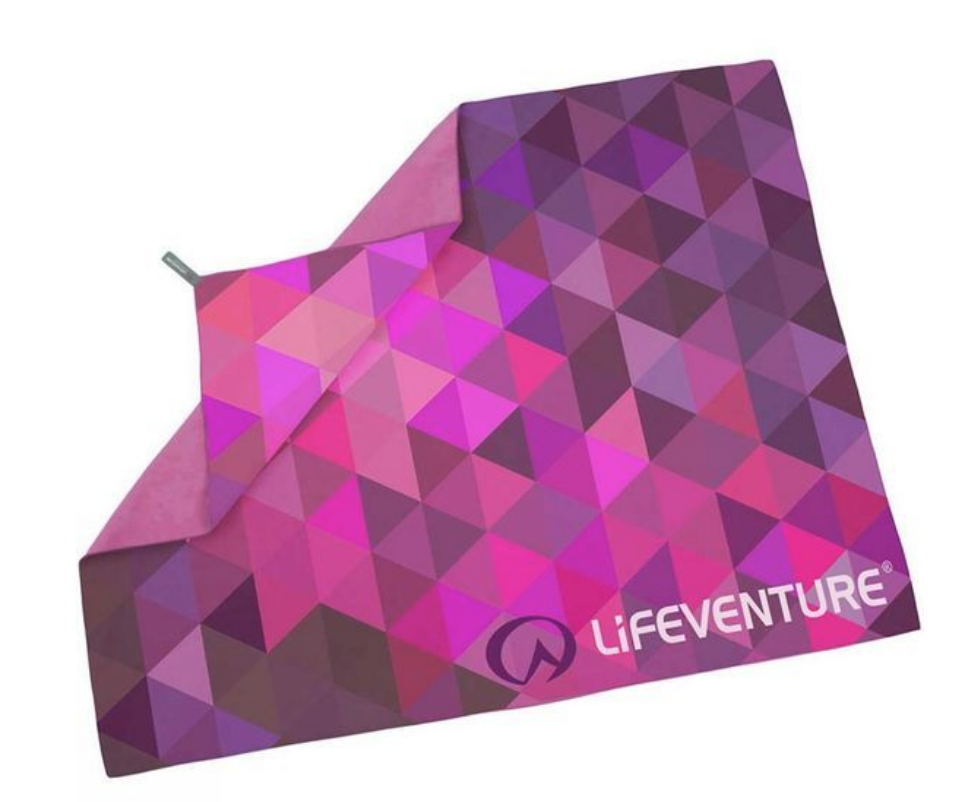 The Soft Fibre Advance Travel Towel from Lifeventure is an essential part of your travel kit. It is lightweight, yet it absorbs nine times its weight and dries eight times faster than a normal bath towel. When you're travelling with all of your belongings in the pack that rests on your back, you don't want to waste any space whatsoever. So, this towel will get the job done without being a burden on your back!
Buy it now on Cotswold.
3. Sea to Summit Drylite Towel X-Large
Price: €33.95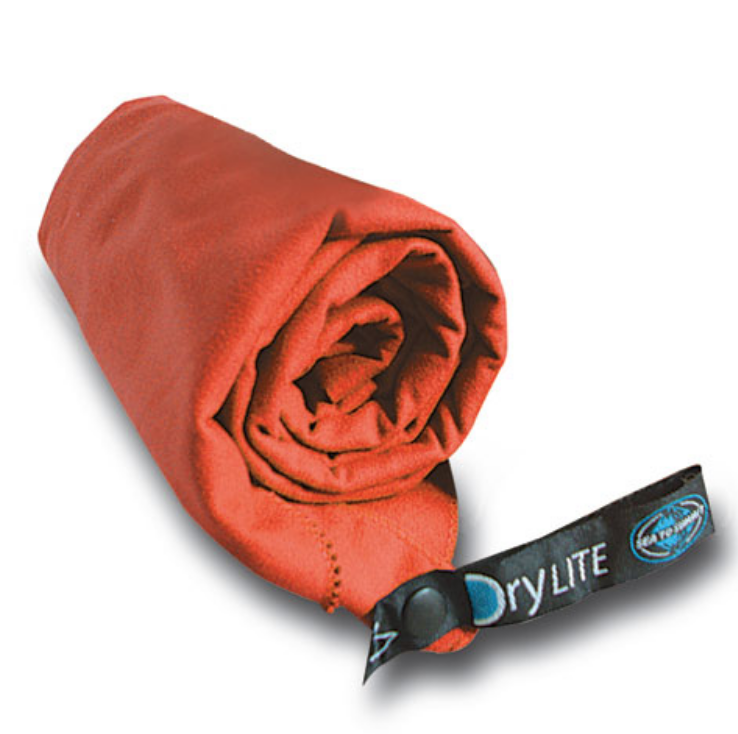 If you're looking for a bath towel that gives you maximum coverage and great absorbancy, this extra large Drylite towel is the perfect match for you. The Sea to Summit Drylite Towel is a microfibre towel with a soft suede finish for a lovely feel against your skin. Also, the compact space makes for easy transport, and the mesh storage pouch allows you to stow it away while it still dries! When weight and pack size matters, this towel delivers.
Buy it now on BaseCamp.ie.
4. Sea to Summit Tek Towel
Price: €24.95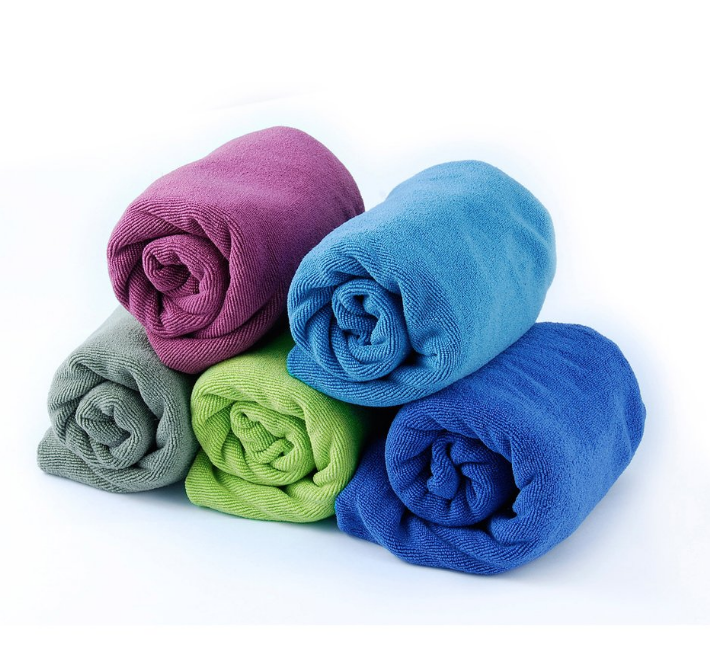 Sea to Summit specifically designs fabrics to make gear lighter, easier to carry, and as comfortable as possible. The Sea to Summit Tek Towel is their most absorbent towel yet, being able to absorb up to six times its weight. The Microfibre fabric gives the towel a natural terry-cloth feel. It is machine washable and extremely fast drying, making it the perfect towel for the beach, the shower, a lake, or anything that you find yourself getting in to!
Buy it now on BaseCamp.ie.
5. Life Venture Soft Fibre Travel Towel Pocket Size
Price: €11.95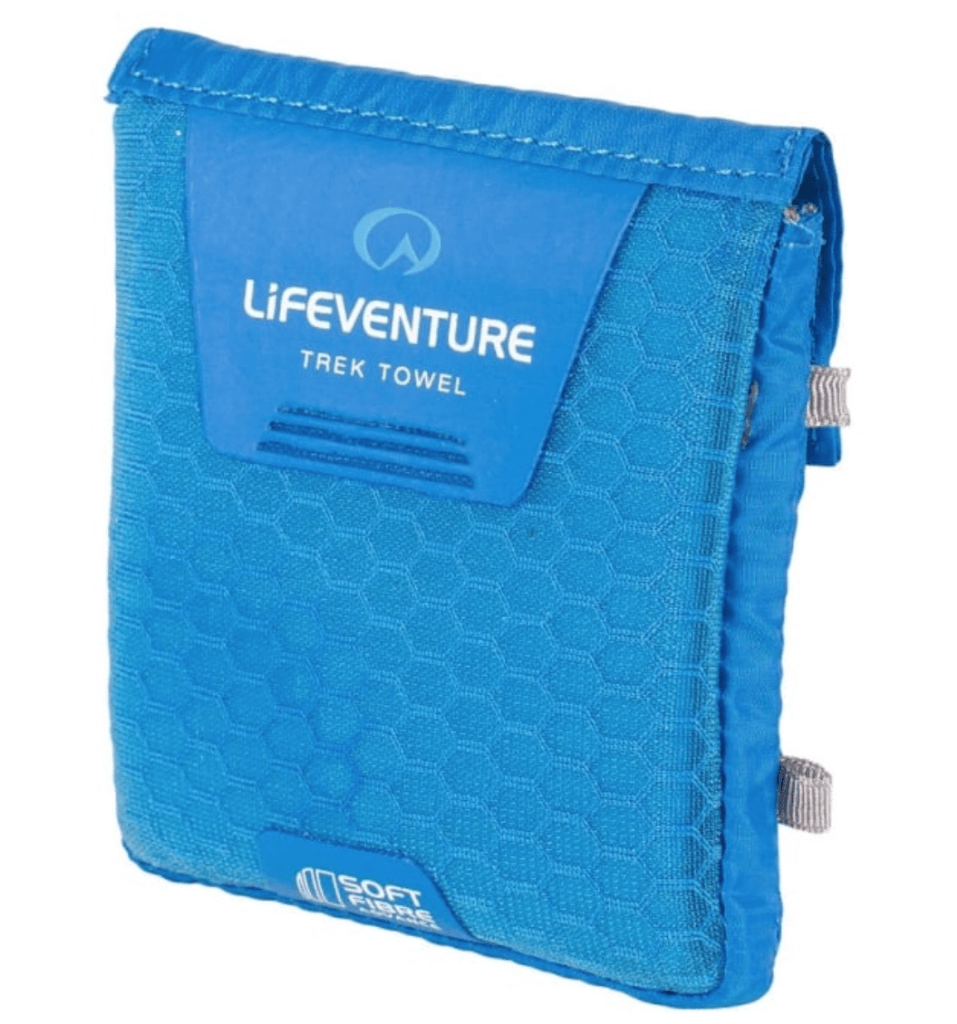 The SoftFibre Trek Travel Towel does not compromise comfort for durability. It is brushed intensively to make it super soft, but it also dries eight times faster than a normal beach towel and absorbs more than nine times its weight. And, at only 40g, it adds almost no weight to your already stuffed pack. The towel is permanently treated with an antibacterial formula to keep it feeling and smelling fresh, making it ideal for travel and sport clean-up. It can also fold down into an extremely compact size to fit in any available nook or cranny you can find in your bag.
Buy it now on Wild Side Sports.
Like this? Check out these other articles: 
Check out our Hard as Nails podcast:

Previous Post