Chef Hannah Baker's and Dr. Stacy Sims' new cookbook, Eat, Race, Win: The Endurance Athlete's Cookbook, emphasizes that nutrition is paramount in athletic performance. The way that we fuel our bodies directly correlates to our athletic efficiency, speed, strength, and so much more.
So, why not start your day off right with a hearty, nutritious meal for breakfast to fuel your morning run, cycle, or lift! Here are some delicious recipes from Eat, Race, Win that will get you ready for the day ahead — and give you something to look forward to in the morning!
1. Go Away, Cold! Golden Root Oatmeal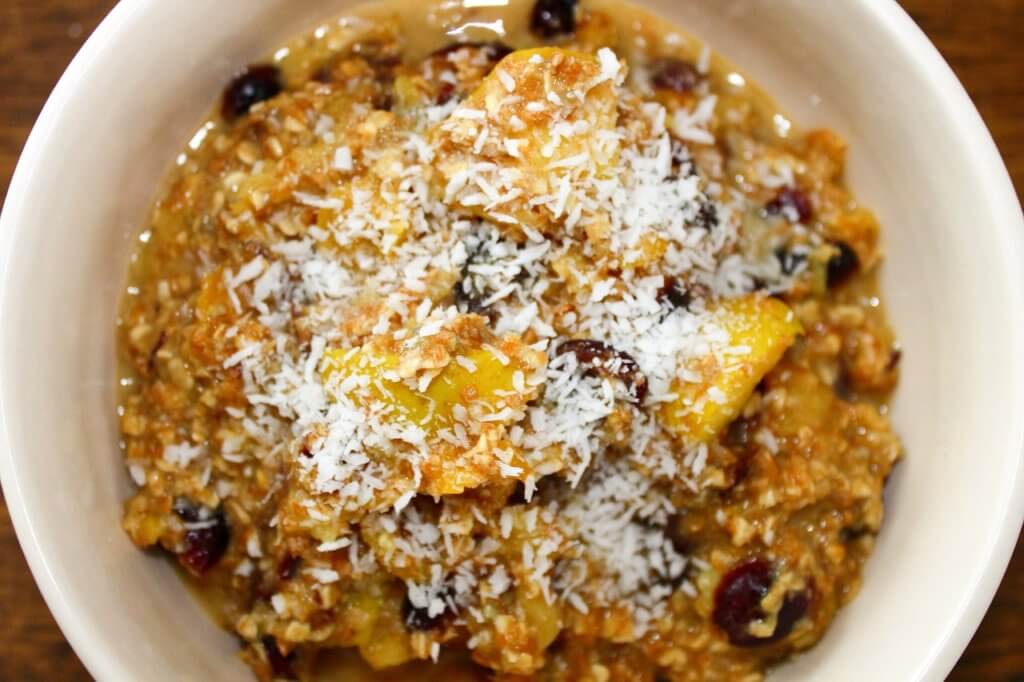 Ingredients:
1 L water + more as needed

50 g golden sultana raisins

20 g sunflower seeds + more to serve

15 g dried apples

1 tsp. Freshly grated ginger pulp or ¼ tsp. Dry ginger

1 tsp. Freshly grated turmeric root or ¼ tsp. Turmeric powder

½ tsp. Ground cinnamon

Salt, to taste

200 g rolled oats

2 medium apples, diced and divided

Honey, maple, or date syrup to taste
Method:
In a large pot over medium heat, combine the water, raisins, sunflower seeds, dried apples, spices and salt, then bring them to a boil. While stirring constantly, add the oats and return them to a boil. Add ½ of the diced apples, then reduce the heat to low and simmer for 10 minutes. Add water if needed, then season with salt and honey to taste.

Transfer the oatmeal into serving bowls and top each serving with the sunflower seeds, the remaining diced apples and honey to taste, then serve.
2. Frittata with Portobello Mushrooms, Tomatoes, and Basil
Ingredients:
8 whole large eggs

Freshly grated nutmeg, to taste

Salt and pepper, to taste

2 portobello mushrooms

100 g fresh tomatoes

1 tbsp. Olive oil

1 bunch fresh basil

50 g freshly shredded Parmesan cheese

Dijon mustard, to serve
Method:
Preheat the oven to 170/335. Line a round cake pan with parchment paper and lightly grease both the pan and the paper with oil. In a mixing bowl, whisk the eggs, then season with salt and pepper and nutmeg to taste. Set them aside. Rinse and slice the mushrooms and tomatoes into 1 cm-thick pieces. Heat up a pan with the olive oil and sprinkle it with salt. Fry the mushrooms until golden, then remove them from the heat.

Transfer the mushrooms, tomatoes, and basil into the prepared pan. Pour the egg mixture over the vegetables and sprinkle with the parmesan. Bake for 20-25 minutes until the egg mixture has set. Remove the pan from the oven and let it cool down for 10 minutes before slicing and serving with mustard on the side.
3. Toasted Coconut Muesli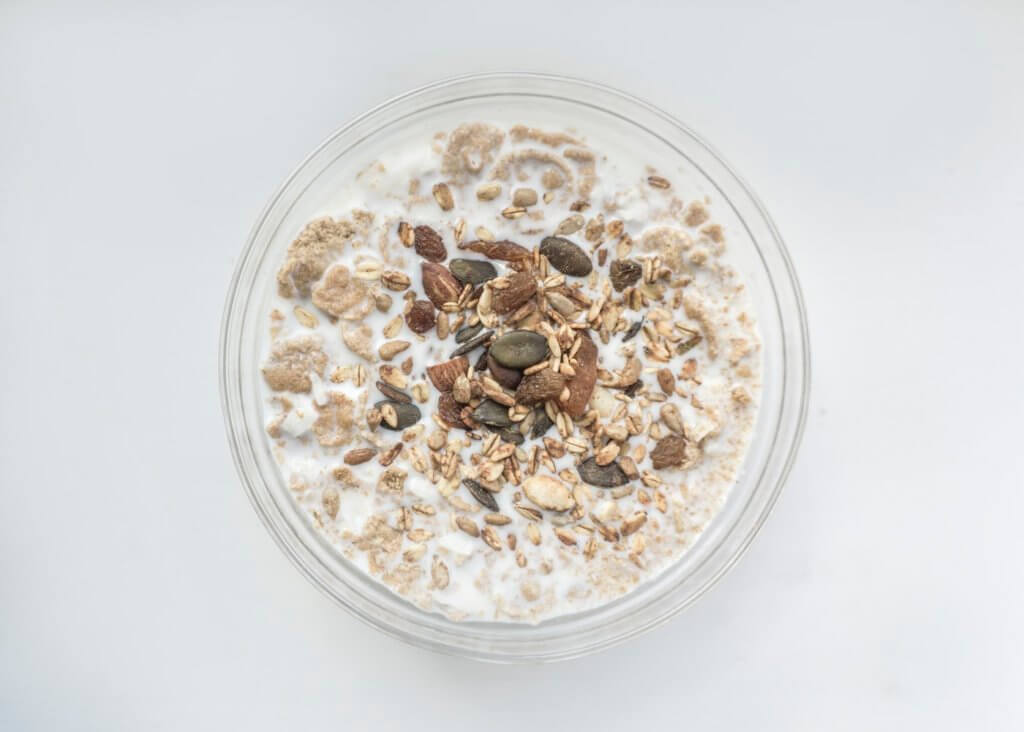 Ingredients:
100 g shredded or shaved coconut

500 g rolled oats

100 g diced dried apples

50 g dried cranberries or cherries

50 g pumpkin seeds

50 g sunflower seeds

Seasonal sliced fruit to serve
Method:
Preheat the oven to 175 C. Line a baking sheet with parchment paper. Place the coconut on the prepared sheet and toast for about 10-12 minutes until golden. For an extra toasty flavour, toast the oats as well. Remove the sheet from the oven and set it aside to cool. In an airtight container, combine the cooled coconut, oats, dried apples, cherries or cranberries, and all the seeds. Shake the ensure the mixture is well combined and serve.
You can purchase Eat, Race, Win on Amazon today!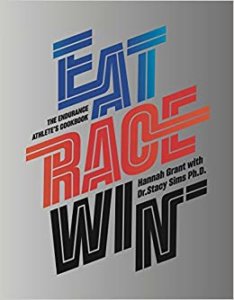 By Bri Doherty
Check out our Hard as Nails podcast:
Like this? Check out these other articles:

Previous Post

Next Post