Ripping through the mud, tearing through the muck, accelerating along streams and careening down steep gradients — mountain biking is an intense activity, one that requires the correct kit to keep you safe and comfortable so that you get the most out of each and every ride. 
Mountain bikers are used to the bumps and bruises that come along with the sport — but it's never a bad idea to protect yourself a bit so you're not walking into work on Monday with a limp. Gloves with a poor grip can make you slide off the handlebars and an insecure helmet can be fatal. Make sure you have the proper kit on your next ride. We've put together a list of the nine best pieces of mountain biking kit essential for an amazing ride.
1. Fox Racing Attack Gloves 
Price: €46.36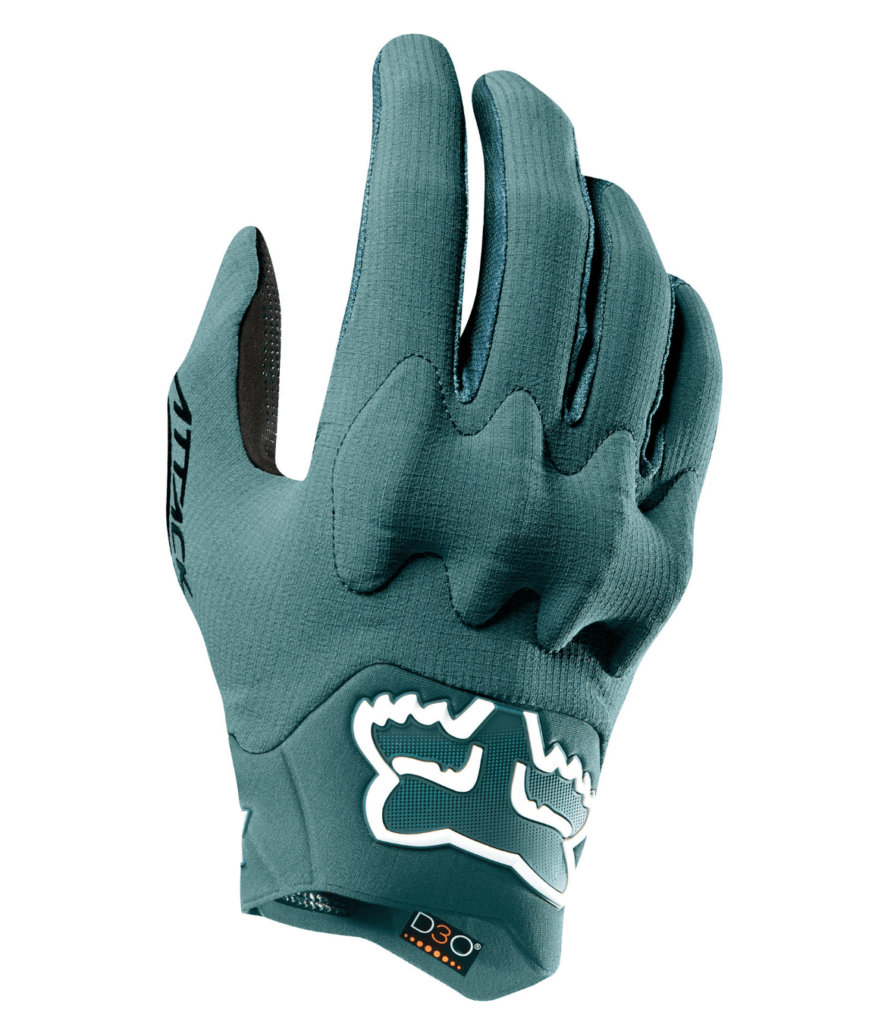 The Fox Racing Attack gloves are the perfect companions for your next downhill ride. If you happen to misjudge the terrain or underestimate the difficulty of a jump and happen to hit the ground, the D3O® knuckle padding provides instant, armoured protection for your knuckles. The material of the padding gives you optimal flexibility during normal use. But, upon impact, the material immediately hardens to shield your hands from a damaging fall.
These gloves also have sensitive bar feel and control with TRUFEEL on the fingers on top of a layer Clarino palm. The material, TRUFEEL, is a layer within the glove that heightens your ability to feel the bars. Meanwhile, the thin layer of Clarino material gives you maximum grip with intense durability, so you will always feel in control.
Available from: Wiggle
2. Fox Racing Proframe Matte Helmet
Price: €240.56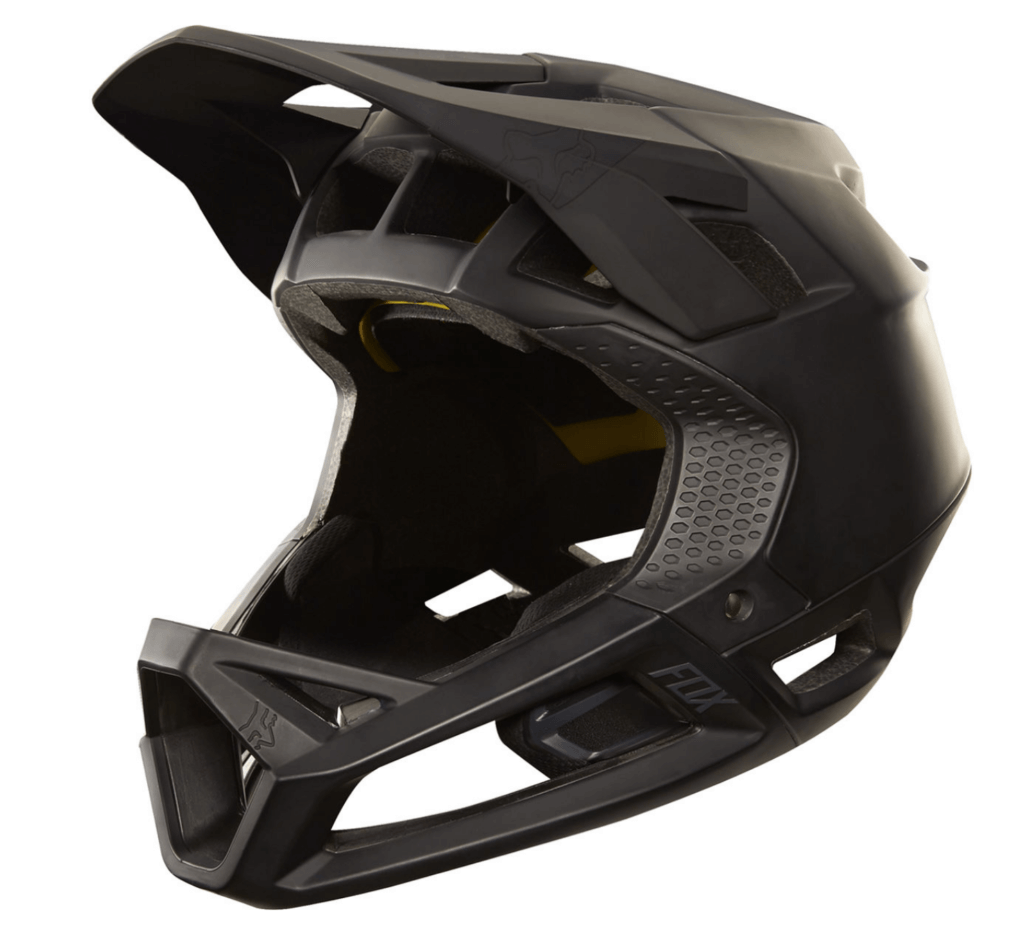 The Fox Racing Profame Matte Helmet is changing the game of mountain biking. If your helmet is loose, too tight, hot, or even misshapen, chances are you will be yearning to take it off either during your ride or right at the end. But, your helmet is the most essential part of your equipment, so taking it off could be a fatal mistake while riding. When a helmet is so crucial, you definitely want it to be comfortable, cool and, most importantly, durable and protective.
Fox's Profame Matte helmet has a 15 big-bore intake and nine air-vents, giving you incredible breathability to prevent you from feeling stuck, sweaty and stuffy. Also, its anti-microbial liner wicks away moisture and prevents the build-up of bacteria, leaving you feeling fresh. In terms of protection, this helmet goes the distance. Its MIPS low friction layer reduces the rotational violence that causes strain in the brain during angled impacts. Plus, the Dual-density Varizorb EPS liner provides an extra layer of protection and if you ever need to quickly remove the helmet, a Fidlock Snap helmet buckle will help you out.
Available from: Wiggle
3. Cube Reaction SL 29 Hardtail Bike 2018
Price: €1,799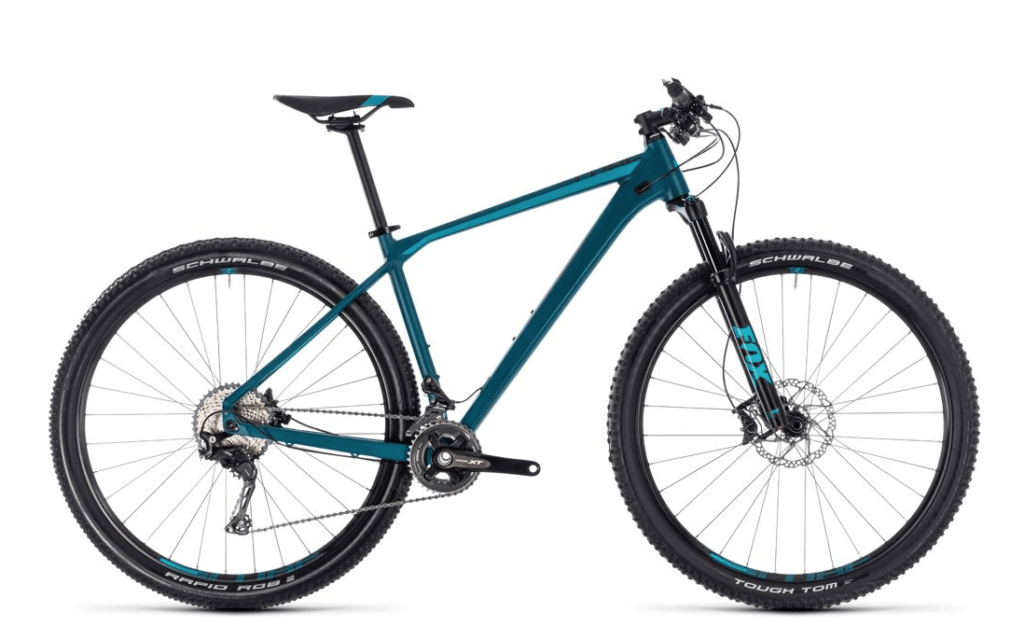 This Hardtail mountain bike is perfect for any cross-country bikers who can't get enough of the trails. The Cube Reaction SL 29 has Fox 32 Rhythm forks, a 2 x 11 Shimano groupset and fast rolling Cube-built wheels, resulting in a bike that gives you speed over rough terrain, excellent, controlled handling, rapid acceleration and a comfortable, thrilling ride. This bike is great for beginners and experienced riders alike!
Available from: Chain Reaction Cycles
4. Giro Terraduro Mountain Shoe 2018
Price: €123.99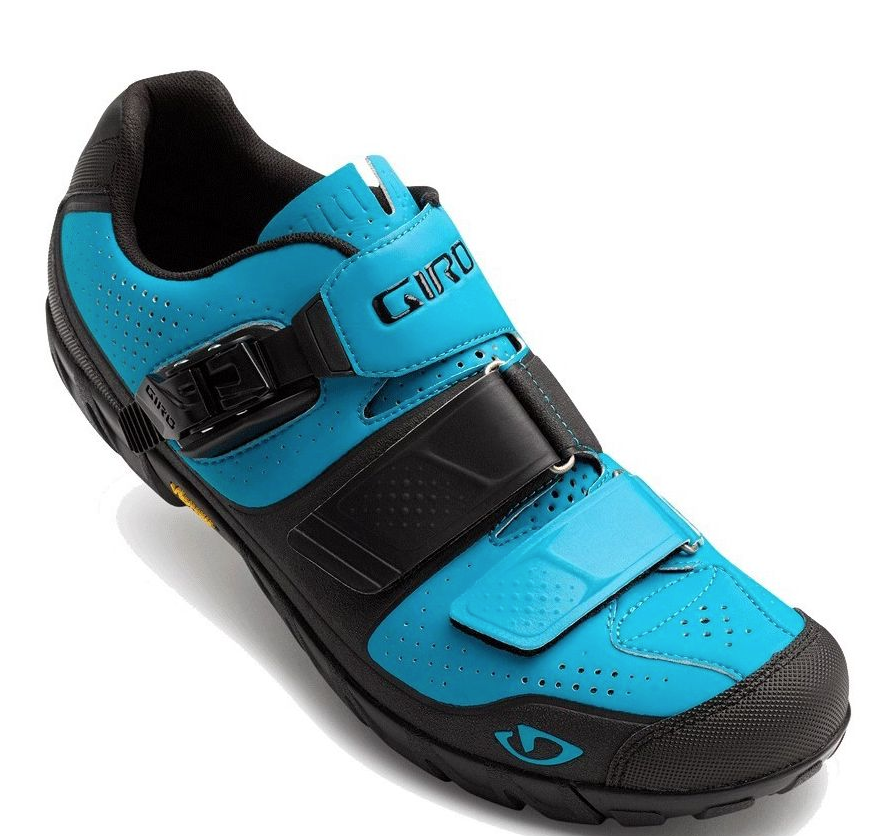 The Terraduro Mountain shoe is specifically designed to meet the needs of any mountain rider. The nylon shank pedals like a cross-country shoe, but it also features a grippy Vibram rubber sole that can help you scramble over rocks, streams and roots on your next ride. The two-strap closure system gives you a firm, secure fit that you can adjust to your foot and a reinforced toe box further protects your feet from harmful impacts.
This shoe is also extremely breathable. Its Aegis Microbe Shield provides an anti-microbial property to the shoe that inhibits the presence of odour-causing bacteria, discolouring or fading, so your shoes stay fresh year-round. Its Vibram sole optimizes your power output on each stoke, but also provides enough flexibility that trekking through the mud and muck on a ride is no problem.
Available from: Chain Reaction Cycles
Mountain Biking: 7 Awesome Trail Centres in Ireland
5. Zimtstern Holmz Short Sleeve Jersey SS16
Price: €34.99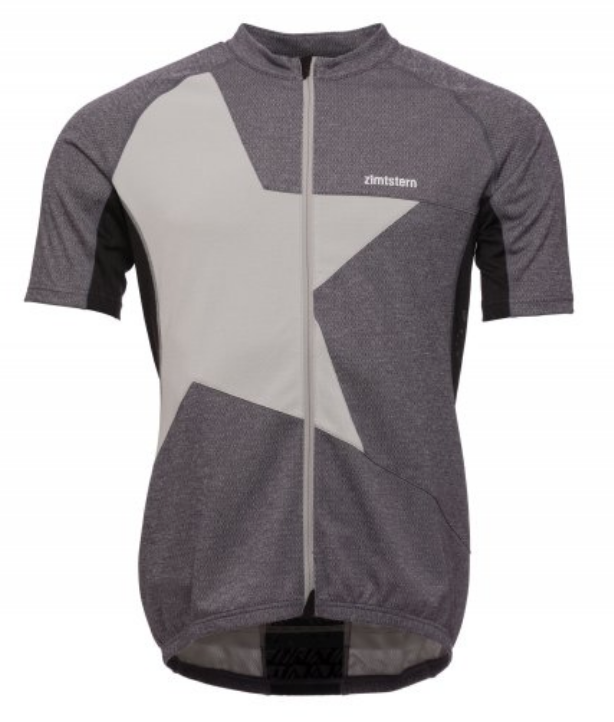 Looking for a durable, breathable shirt that will keep you cool and dry on your next ride? The Holmz Zimtstern Bike Jersey is the perfect piece of kit to keep you comfortable while careening down a trail. The flat-lock seams and a micro-chin guard prevent chafing and irritation when the shirt rubs against you. Also, the mesh inserts under your arms keep you cool and confident all ride long.
Plus, the sprinkle material is finished with the Sanitised hygiene material that prevents unpleasant smells, and the wickEx material pushes away unwanted moisture to the top of the jersey to keep you dry. This jersey will revolutionize your riding experience!
Available from: Chain Reaction Cycles
6. Rab Men's Downpour Jacket
Price: €104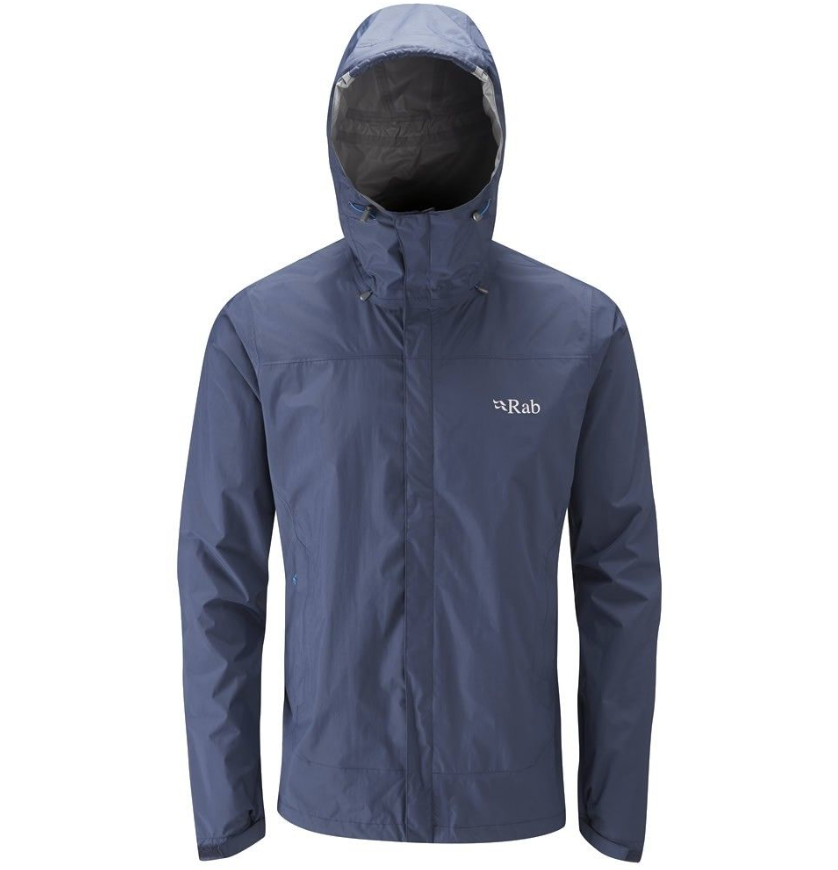 When the rain is pouring down and your tires are wicking up the mud all over your body, you want a protective layer covering you! This lightweight waterproof jacket from Rab has a Pertex Shield, a YKK front zip with external and internal storm flaps to block bone-chilling wind, and a fully adjustable hood with flexible polymer peak and a roll down closure. Also, the YKK zipped hand pockets with storm flaps keep any valuables safe, dry and easily accessible.
Available from: 53 Degrees North
7. Giro Women's Ride Light Jersey
Price: €53.40 – €86.91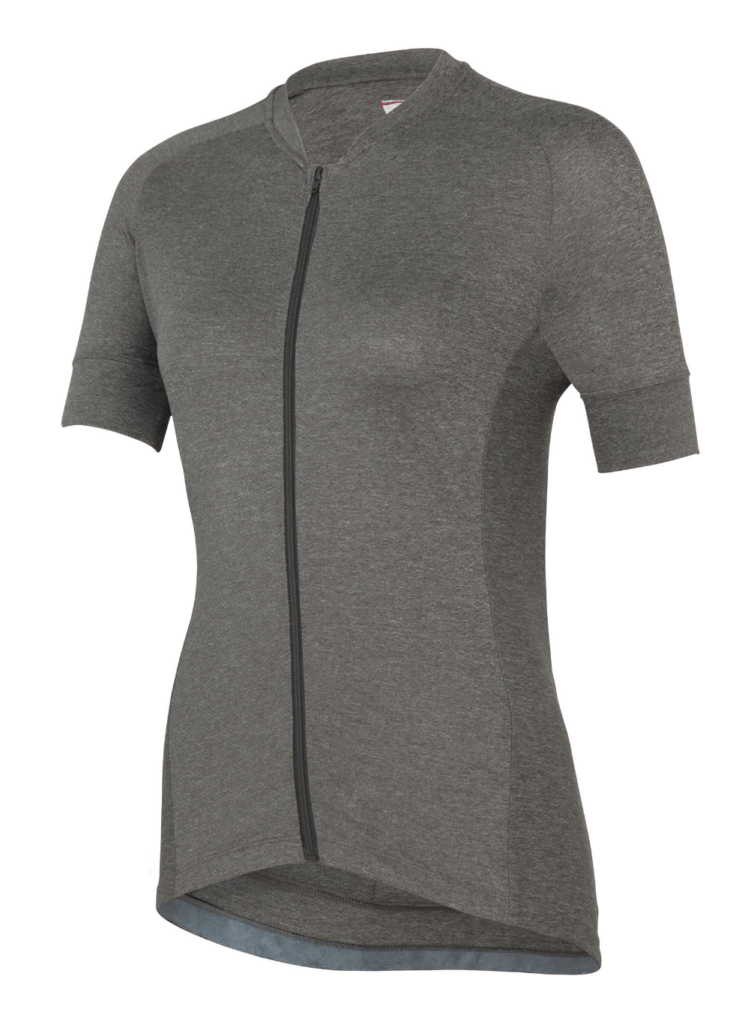 This women's Ride Light Jersey has a traditional style fit with a modern style twist. The polyester stretch gives you a comfortable shirt and the antimicrobial treatment of the material keeps you feeling fresh all day. The sleeves provide maximum freedom of movement and flexibility. Also, the full-zip style allows for easy ventilation on long, hot rides.
Available from: Wiggle
8. Lowe Alpine AirZone Z 25
Price: €100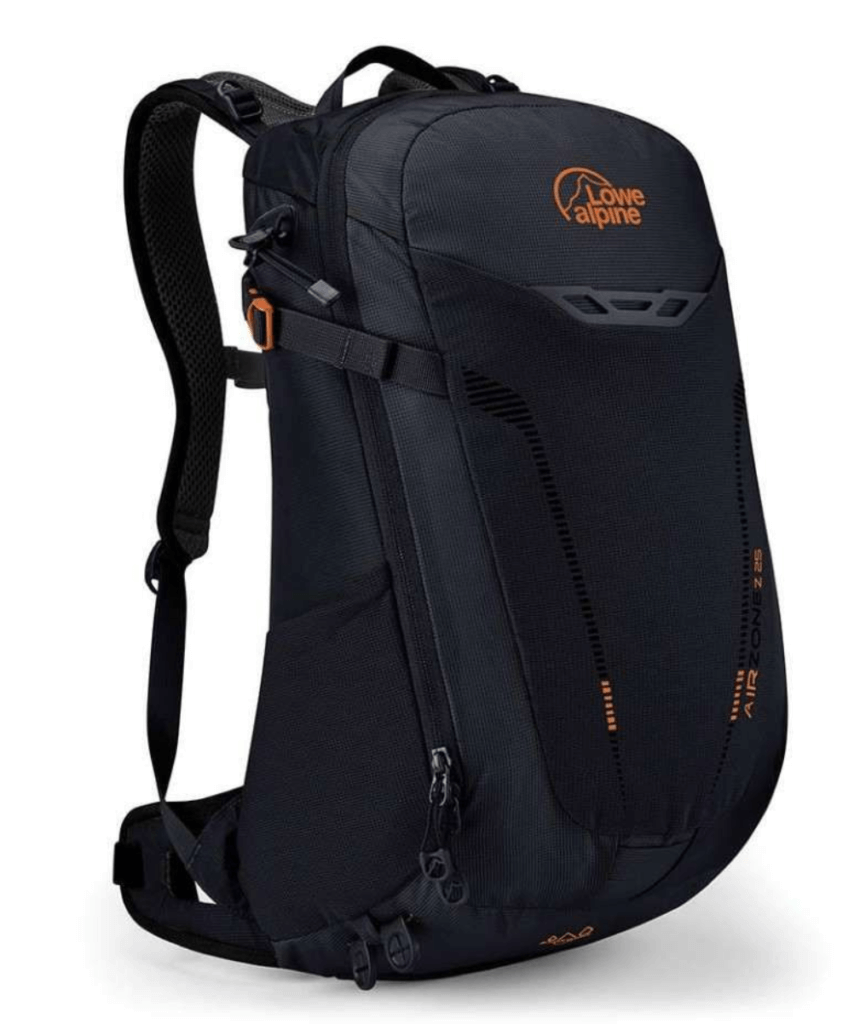 Your heart rate is at 180 bpm. Sweat is pouring down your face. Your quads are screaming in pain. You're 100 metres from the summit of the mountain, and the last thing you want to be thinking about is whether or not your backpack is secure or whether your water bottle has fallen out of it along the way.
The compact and lightweight Lowe Alpine Airzone Z 25 backpack will take away all of that worry. The breathable Airzone back system allows air to freely circulate while you are carrying the pack and the extremely adaptable harness allows you to personalize the fit, creating a comfortable and sensible experience. Also, the stretch mesh pockets on the side and the front give you easy access to things you may need during the ride, such as a water bottle, but are secure enough to keep them in place so you don't have to worry about losing your items!
The pack also comes with a rain cover, a bike light strap, and walking pole holders – so you can take this multifunctional pack on any adventure.
Available from: 53 Degrees North
9. Launch Enduro Knee Pad
Price: €57.94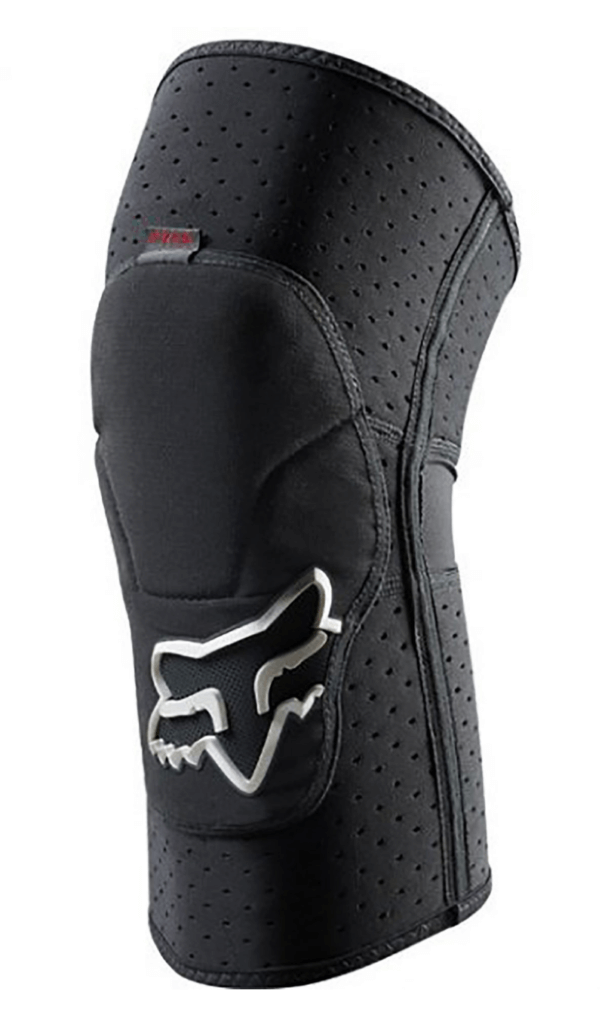 Let's be honest, we've all fallen once or twice … or maybe three times at one point during our mountain biking careers. This slip-on, soft knee pad will protect your legs when you take a tumble! The flexible, breathable material allows for complete freedom of movement, but the abrasion resistant knee-cup area padding keeps you safe from a harmful fall. Also, there is nothing more annoying than a knee pad that continuously needs to be readjusted or pulled up. The Silicone gripper inside top hem to will prevent slippage and save you some frustration.
Available from: Wiggle
By Bri Doherty
Check out our Hard as Nails podcast:
Like this? Check out these other articles: