This summer, give your children the gift of the great outdoors. This warm and sunny weather doesn't come around too often, and more and more parents are lacing up their kids' hiking boots and hitting the trails as a family! 
Ireland is home to some amazing family-friendly hikes, and since this summer is the nicest weather that we have seen in years, it's only natural to want to take your kids out for an exciting day in the hills. Now, as hikers, we know fairly well what kit we need in order to have a successful trip. But, kids will be more than happy to run around barefoot in the dirt — unaware that what they do and do not bring on a hiking trip could jeopardize the day or make it better. So, it's your job to dress them with the essential kit needed to keep them safe and happy! Here are 10 pieces of hiking kit made especially for kids.
1. Merrell Kid's Alpine Waterproof Boots
Price: €55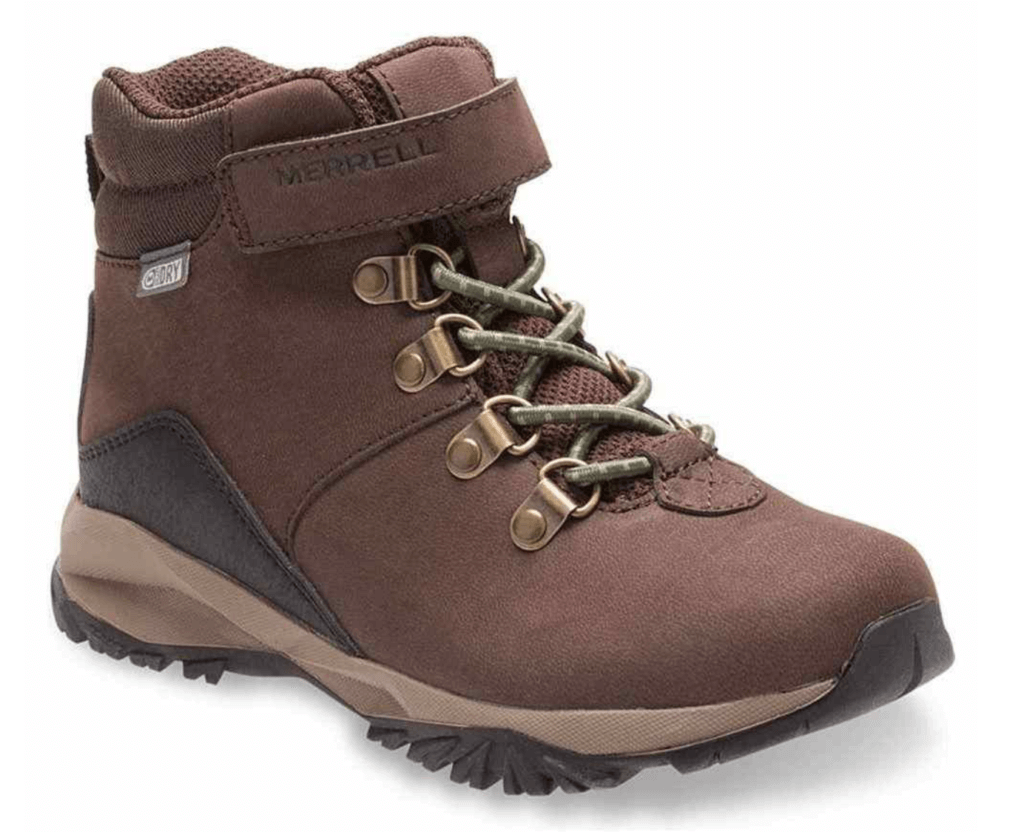 This perfect-for-autumn alpine boot gives your kid a stylish, comfortable, all-terrain shoe that will support them on any trail the family finds! With a waterproof shell, slip-resistant soles, and durable leather uppers, this shoe will keep your kid dry, cool, and happy on your next adventure. This new alpine boot also has an easy on/off lacing system with flexible bungee cords to adjust to your liking. The Anti-odor-treated footbed also prevents odors from sitting in the shoe — so less discomfort for you when you have to pick up the dirty shoes left all over the house!
Find them at 53 Degrees North.
2. Columbia Boy's Watertight Jacket
Price: €30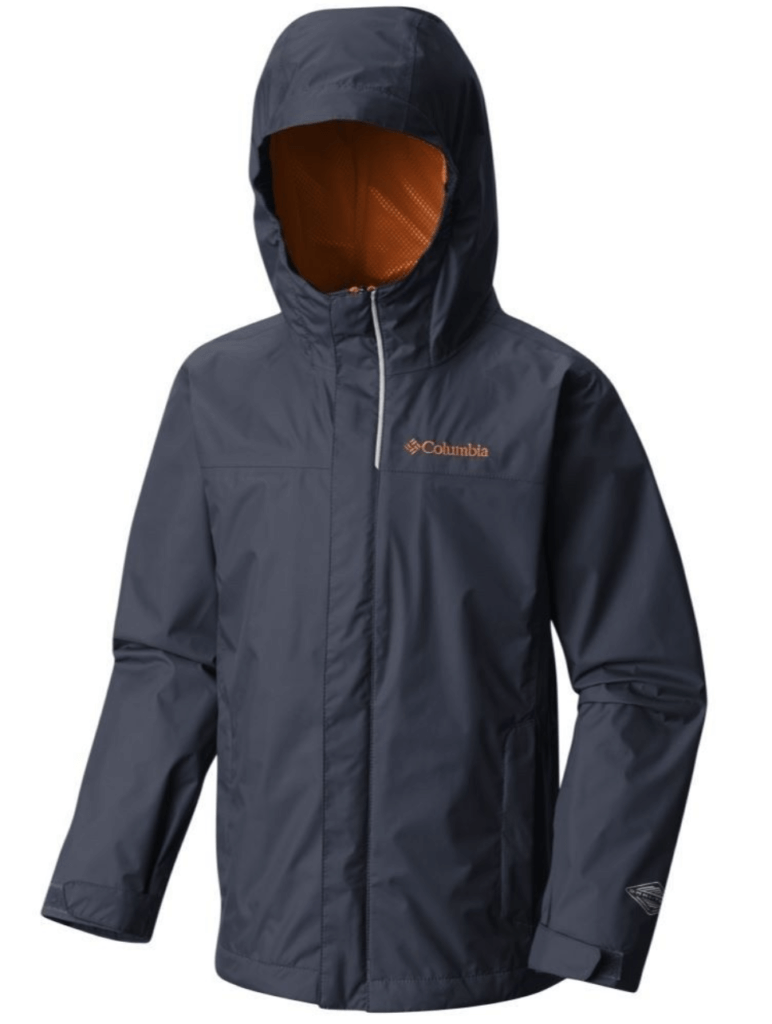 Boys just want to have fun too, right? Well, their carefree, fun adventures might get them caught in a bit of rain and sludge. This breathable yet heavy duty waterproof jacket will give your kids the mobility they want with the protection they need. Mesh lining will keep them cool and dry, and zippered hand pockets will keep any valuables from being thrown in the mud when things start to get fun!
Find it at 53 Degrees North.
3. Columbia Kid's Silver Ridge Pull-On Banded Pant
Price: €24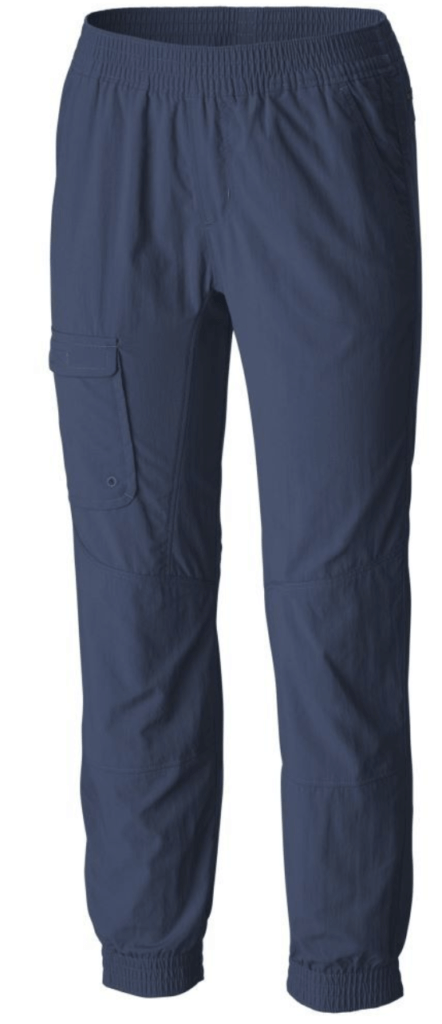 The last thing you want to hear on a relaxing Sunday morning hike is your kid complaining that they are too hot or too cold. These pants will take care of that problem! The Columbia Kid's Silver Ridge Pull-On Banded Pant offers moisture wicking material that actively draws moisture away from the body to dry quickly. The pants have a nice loose fit that is not too baggy, but also allows for air-flow to keep your kid protected and cool. They also offer UPF 30 sun protection, for those of you who have children prone to sunburns.
Find them at 53 Degrees North.
4. Junior Cachalot
Price: €19.95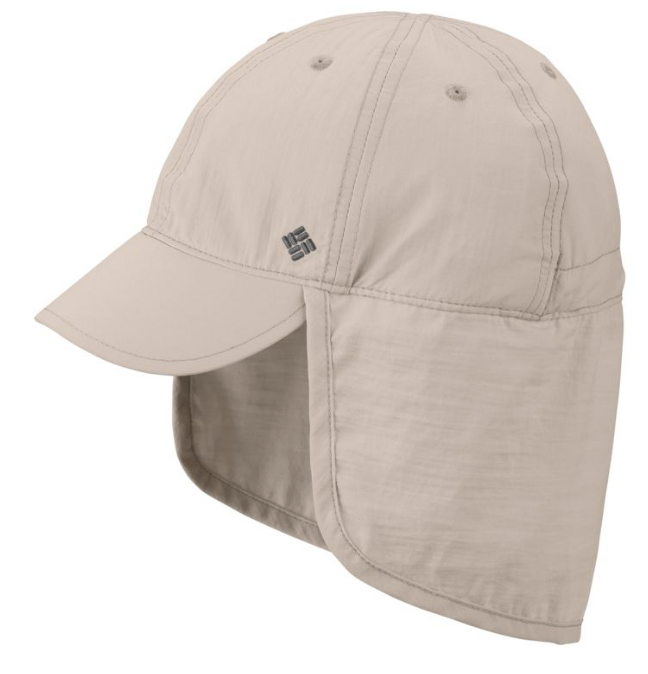 Protect your kid's face and neck from harmful sun exposure with this cachalot, coming with UPF 50 fabrication offering maximum sun protection. Also, the sweatband pulls moisture from the skin to keep them cool and dry all hike long, and the adjustable drawcord and toggle at the back provides a customizable fit.
Find it on Columbia Sportswear.
5. Girls Silver Ridge Printed Short
Price: €24.46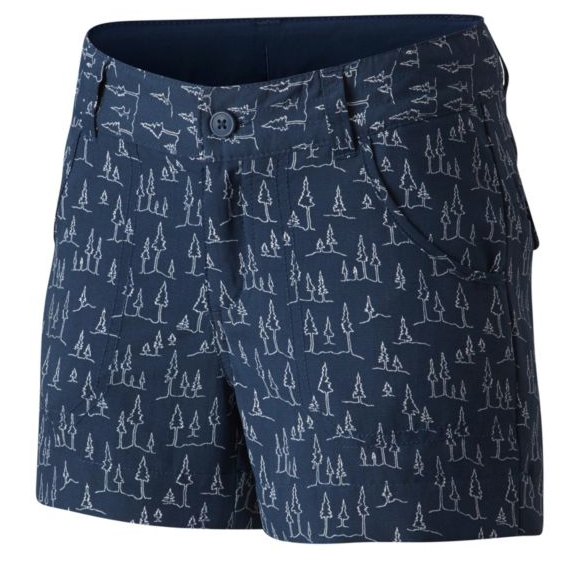 These fast-wicking dry quickly and give your kid the freedom of movement they crave. With the fantastic weather Ireland has been experiencing lately, your kids might need a reliable pair of shorts to keep them cool and comfortable, and the adjustable waistband provides a great fit.
Find them on Columbia Sportswear.
6. Trail Pro Shock Trekking Poles
Price: €125

This lightweight trekking pole is designed for all seasons and all types of weather on the trail. Control shock technology is located within the grip and provides a four-stage shock absorption with sleek rebound control on even the most difficult of trails. The padded wrist strap provides a secure grip, and the FlickLock Pro adjustability lets you customize your pole for whatever adventure awaits you that day.
Find them at Great Outdoors.
7. Nitestar Junior
Price: €29.99

The Nitestar Junior gives young hikers and campers a combination of quality and comfort. With the sleeping bag's double layer of insulation, your kid will be extra warm and cosy on those chilly nights and mornings of the fall. The bag also folds into a very small, easy to carry pack that won't interfere with the next day's hike. So rest easy, because this bag will keep your kid safe and warm!
Find it at Great Outdoors.
8. LED Glow Stick Whistle Torch
Price: €
3.15

This LED Glow Stick Whistle Torch should become an essential part of your kid's adventuring kit. Sometimes, trails can get a bit confusing, or your kid becomes a little too curious and veers off the designated path, causing you to lose sight of him/her. You can simply blow this whistle to get their attention, and then they can blow their whistle to lead you to their location. This whistle also doubles as a torch and glowstick for when dusk comes about.
Find it at The Scout Shop.
9. Odlo Kid's Snowbird Midlayer Half Zip
Price: €17.50

This mid layer will give your kids the flexibility and warmth they need on your next family hike! The thermal insulation keeps the cold out and the heat wrapped around their core, and the moisture-wicking material keeps them sweat-free and dry. This comfortable option is a great way to keep your kids warm and energized on an athletic day out.
Find it at 53 Degrees North.
10. Kids' Trekmates Rannoch Moor Gaiters
Price: €10.99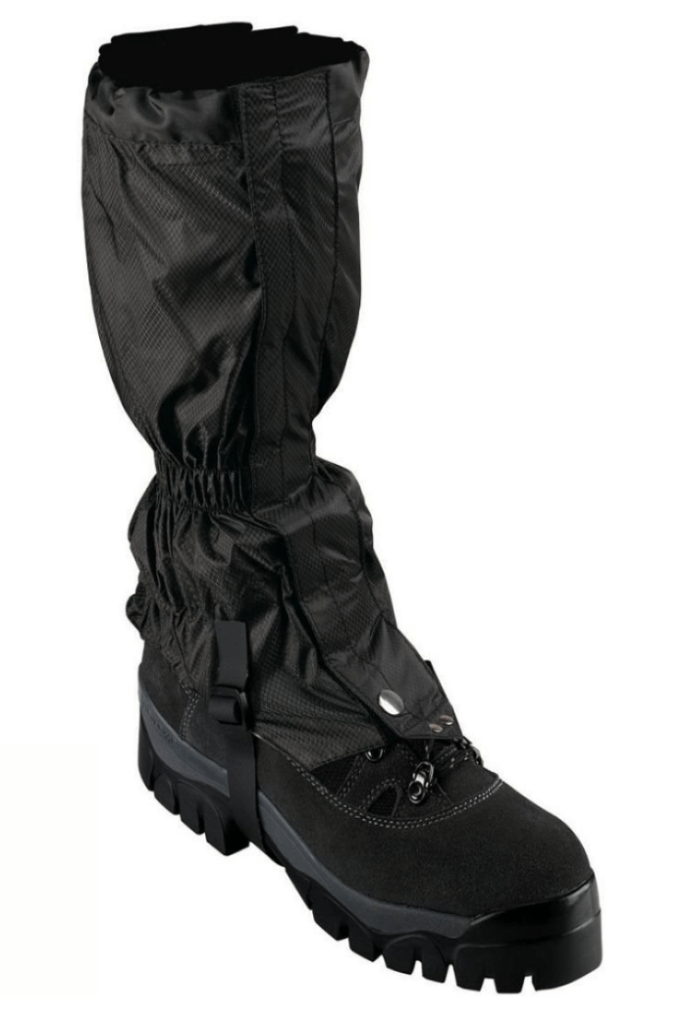 The Trekmates Junior Rannoch Moor Gaiters are constructed using lightweight, rip-proof waterproof fabric to keep your young mountaineers dry. They are waterproof up to 3,000mm with a durable front zipper and a velcro storm flap to keep all of the elements out. Also, the elastic ankle and adjustable calf drawcord adds customizable comfort.
Find them at Cotswold Outdoors.
By Bri Doherty
Check out our Hard as Nails podcast:
Like this? Check out these other articles:

Previous Post