We catch up with photographer Mel McDermott who shares her top Instagram tips to make sure your feed is as lust-worthy as it can be. 
Mel McDermott, photographer and founder of Galz Gone Wild has an Instagram feed that will make you want to pack up and head for the hills. She takes beautiful shots of not only her outdoorsy exploits but also manages to capture beautiful shots during day to day life too. Fresh off a trip along the Causeway Coast in Northern Ireland and with her feed flooded with glorious images documenting her adventures, we caught up with her to find out how she does it. And luckily, she was more than happy to share her top Instagram tips with us. Read on to find out how easy it is to transform your Instagram pics from zero to hero!
48 Action Packed Hours on the Causeway Coast 
Easy Instagram tips to help you get the perfect shot:
1. Subject
Keep an eye out for great moments that focus on the subject, or subjects, you are photographing. Whether it's with a person or within a landscape, make sure you have your phone setup and ready to snap. I always clean my camera lens throughout the day. This will make for clearer and sharper images. Next, enable camera grid on your phone. This can be found in your camera settings. More about grid lines and the rule of thirds later.
GET CLOSER, GET CLOSER! I always remember my photography teacher repeating this over and over. Get close to your subject. It creates intimacy and emotion in your photos.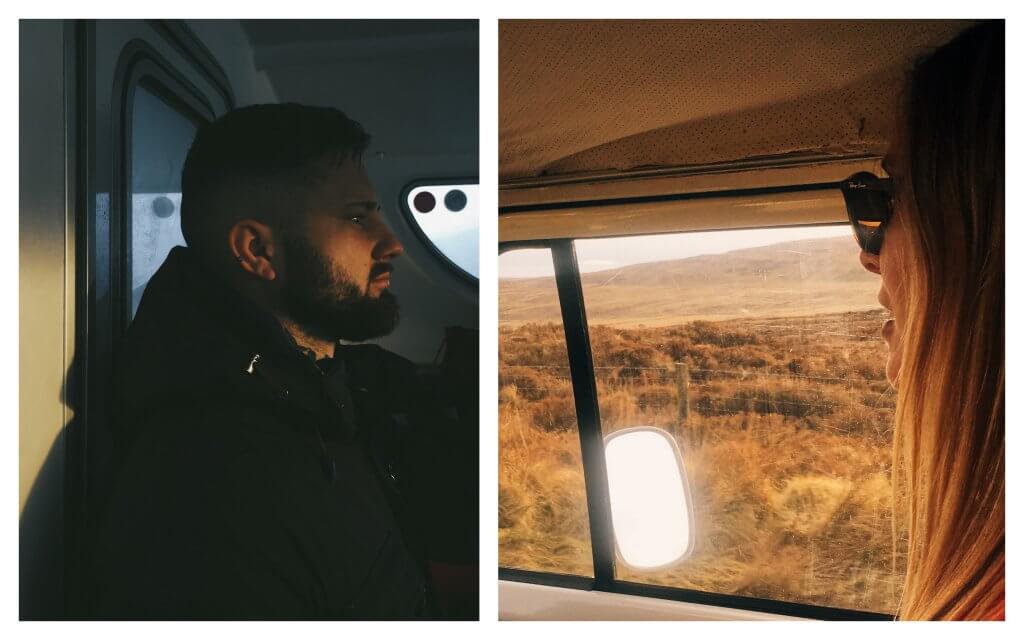 Shoot from different angles to achieve a more interesting photo. Don't be afraid to get down on the ground and get dirty.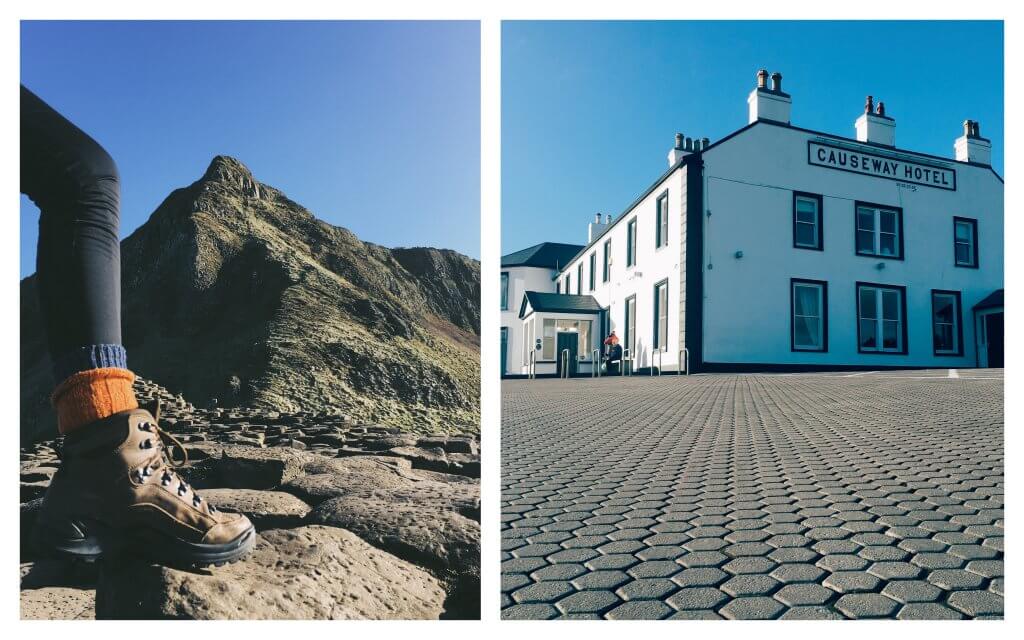 An open landscape shot can be epic. Look for strong colours, shadows, shapes or lines. Avoid unnecessary information in your photos, keep the image clean.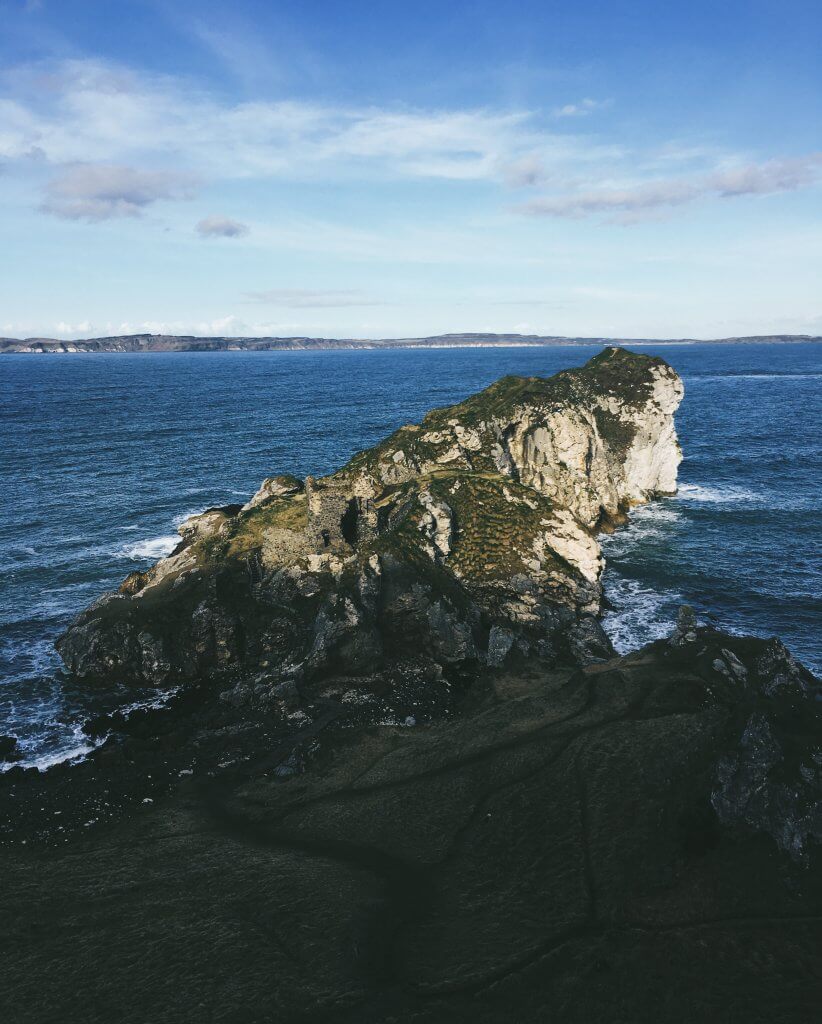 Try adding a focal point to draw the viewer into the photograph, e.g a person on a cliff edge, boats on a lake, a car in open landscape. Your image now becomes not just beautiful but alive with the story of your adventure.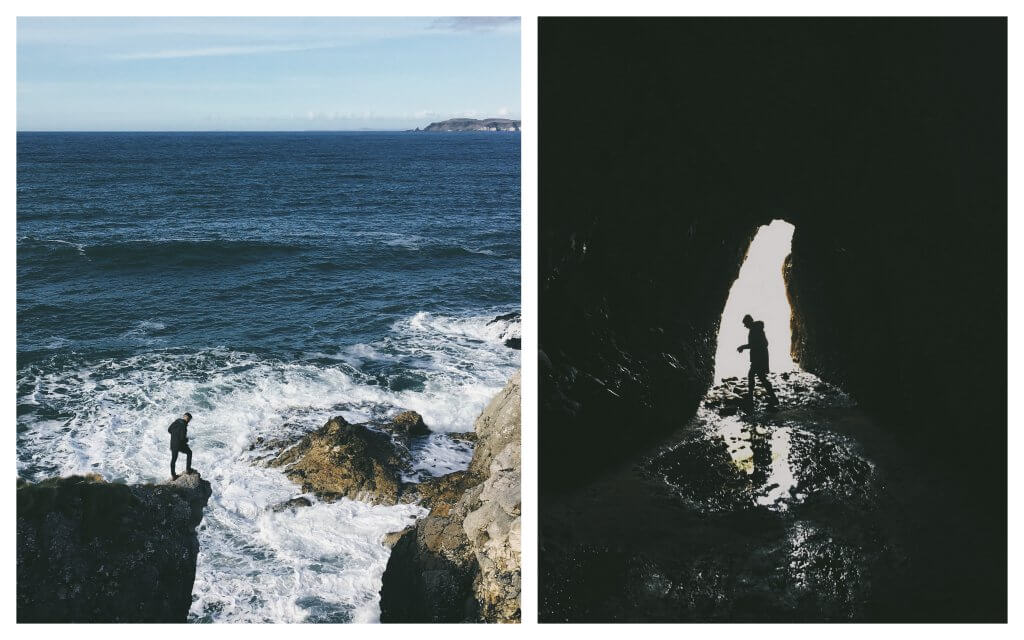 2. Composition
Successful composition relies on one primary goal; to draw the viewer in with a clear point of interest while capturing a story or emotion.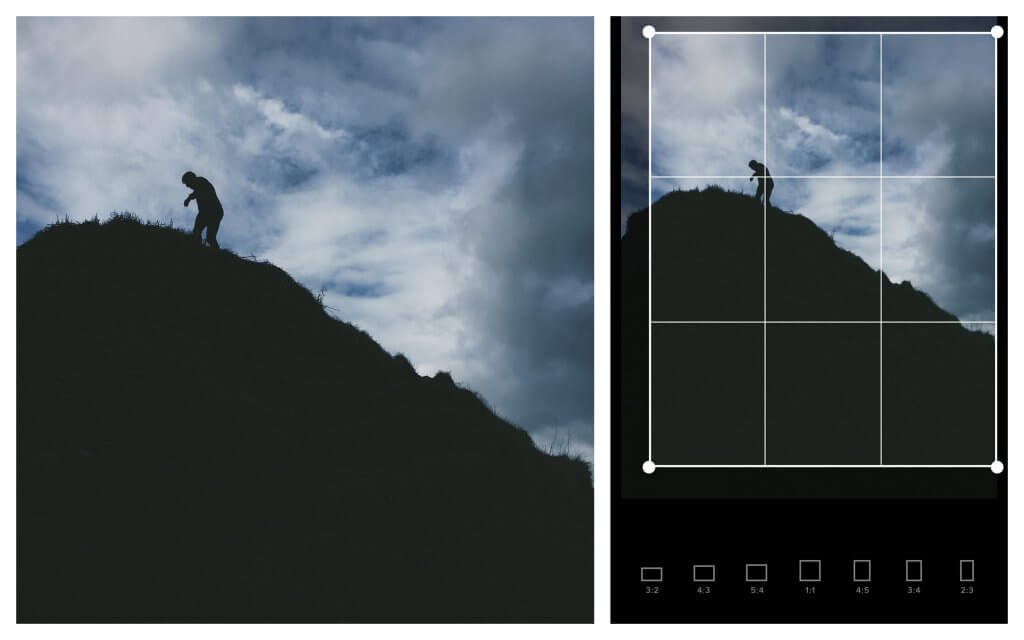 The rule of thirds is considered the most useful composition technique as it helps to produce images which are more engaging and better balanced. It's applied by dividing up your image using 2 horizontal lines and 2 vertical lines. Before taking the shot ask yourself:
What are the points of interest in this shot?
Where am I placing them?
You then position the important elements in your shot along those lines, or at the points where they meet. This allows an image to flow from section to section and create engagement with the eyes of the viewer. Lucky for you, your phone has an amazing grid tool that does this for you. It can be found in your phones camera settings.
48 Action Packed Hours on the Causeway Coast
3. Lighting
Light can transform a scene giving a location mood and character. Natural light always reads better, early morning, late afternoon and overcast days are prime times for shooting. Embrace bad weather- It can create dramatic light and add atmosphere to what may be a dull landscape.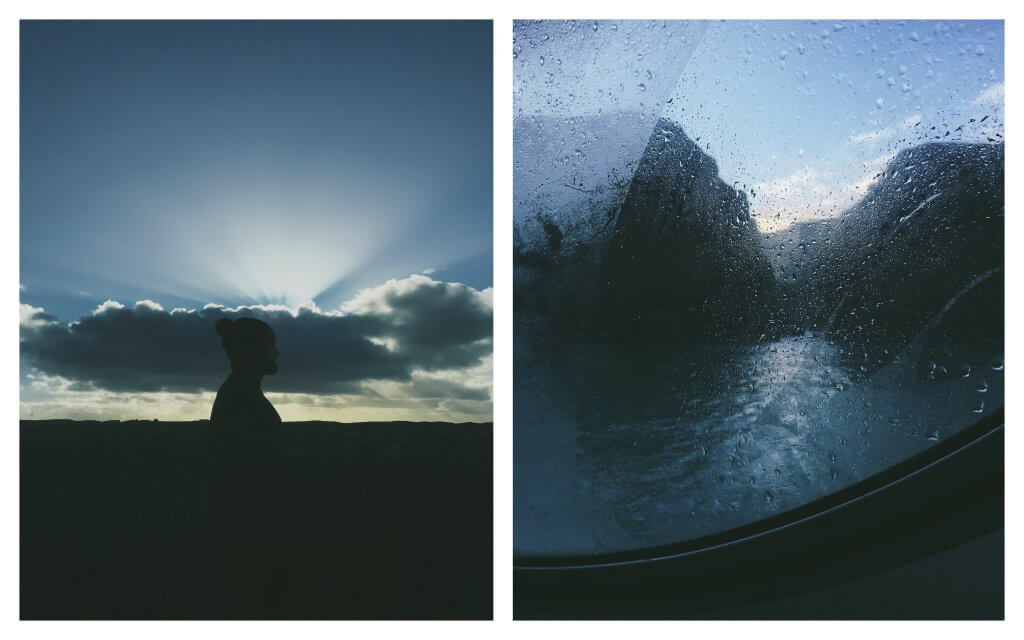 Look for the light. Use patches of sunlight to your advantage.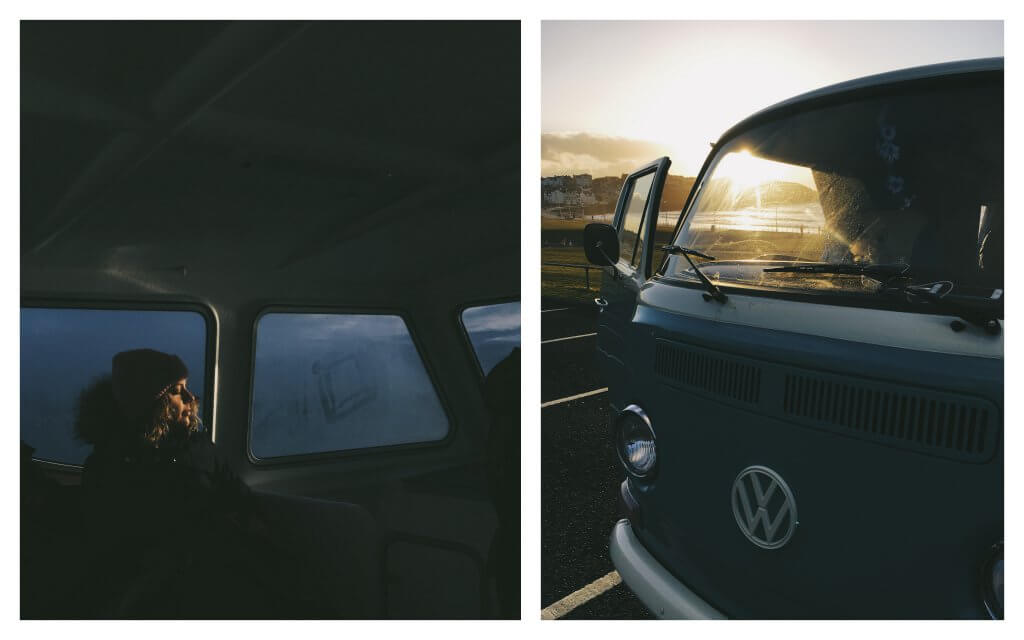 Create strong, contrasty images by making compositions in which part of the scene is naturally shaded.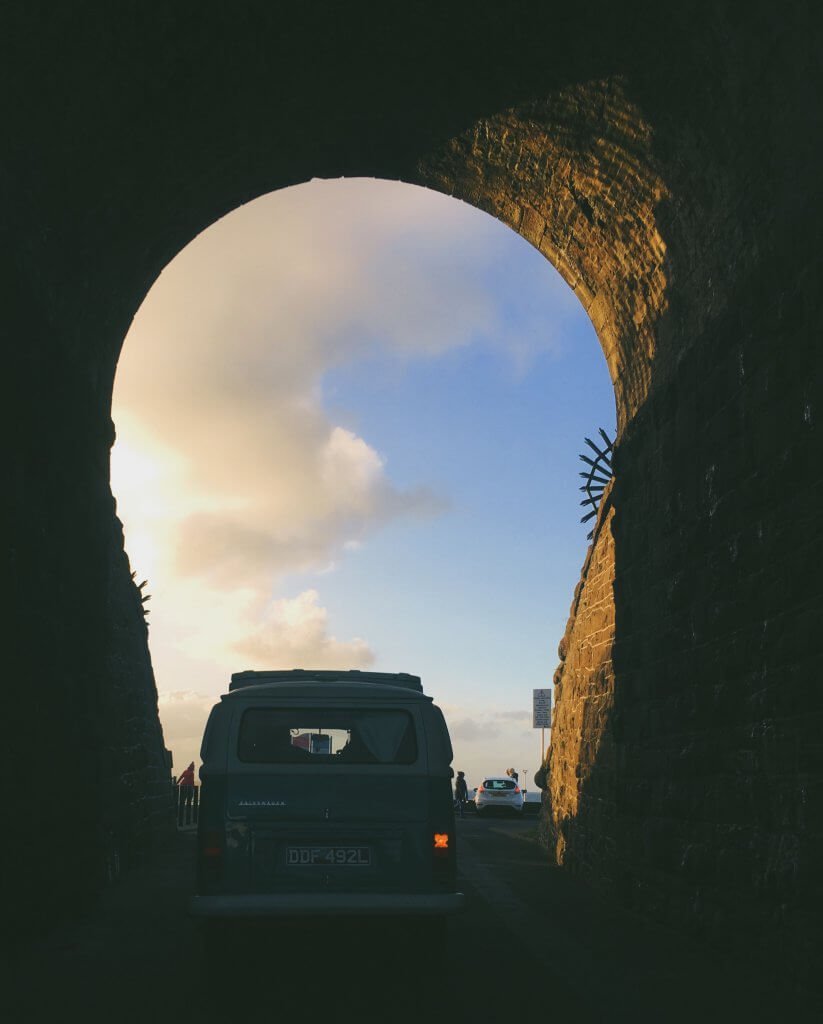 4. Editing
Keep your edits simple. If you want your photos and Instagram feed to be consistent try sticking with the same filters. When editing with filters, try to be conservative with which ones you use and how strong you make them. Try to keep clarity, sharpness and saturation down as to maintain a natural look.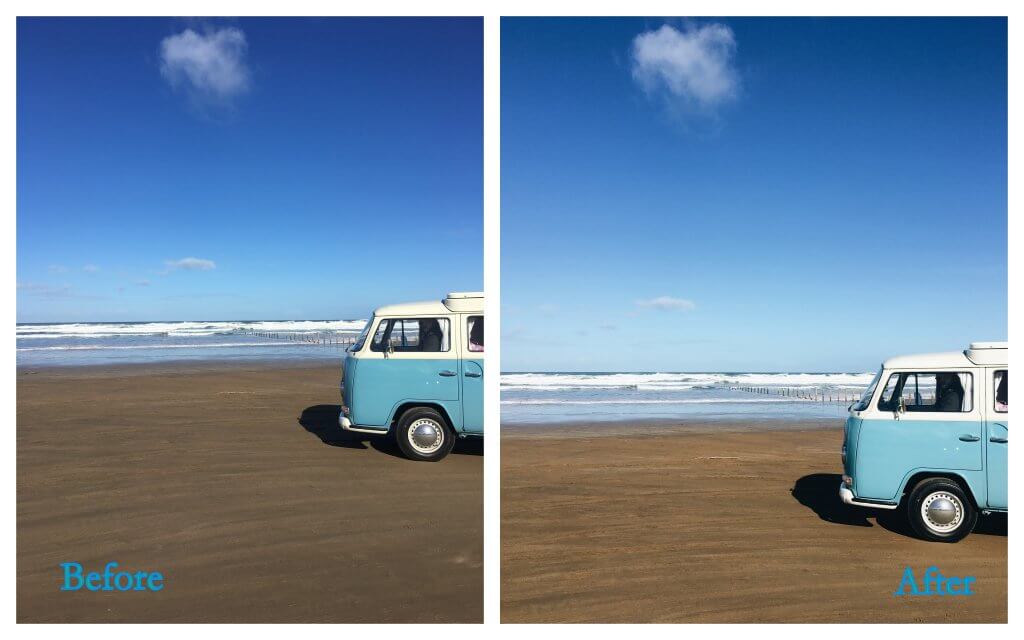 With so many editing apps available I find the most user-friendly and effective to be VSCO. When taking a photo I never shoot in square as you limit yourself in the editing process. Try shooting in Portrait mode. Straighten crooked horizons or badly aligned lines.
Stick to a Palette or colour theme.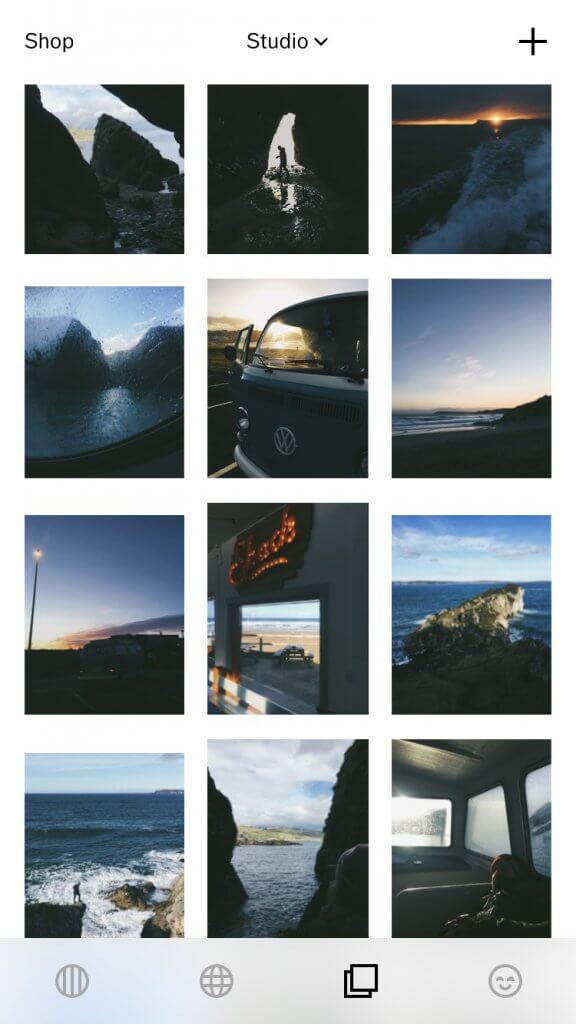 Using a limited colour palette is a good way of creating stronger colour photos and continuity in your photos. Like above in my feed I went for a cold palette with hints of red/orange/yellow tones. It's a form of simplification that makes your composition more powerful. Try to use a warm, cold or neutral palette or follow a colour theme.
Check out our Hard as Nails podcast:
Like this? You should check these out: