Wild, rugged and largely undiscovered by those living in the Republic, the Causeway Coastal Route should be on every adventure lover's must-visit list.
Stretching along the glorious Antrim coastline from Belfast to Derry, the Causeway Coastal Route offers an abundance of activities from epic hikes and biking routes to coasteering, surfing and sunrise fishing trips. You could spend weeks meandering along this coastal road and never tire of the place. That said, you can also cram a whole lot in over the course of 48 hours. Around every corner lies a mind-blowing view while cute coffee shops and boutique guesthouses punctuate the route with blissful regularity.
With so many awesome activities on offer, your biggest challenge is simply going to be which ones to choose! It is not hard to see why Belfast and the Causeway Coast was named the best place to visit in 2018 by the Lonely Planet Guide. 
Here we have rounded up everything that you need to know in order to have a cracking 48-hour staycation. From the essential information about how to get there to the best places to eat and lay your head, here is an action-packed weekend itinerary that will leave all your mates back home green with envy:
The Causeway Coastal Route: Weekend Itinerary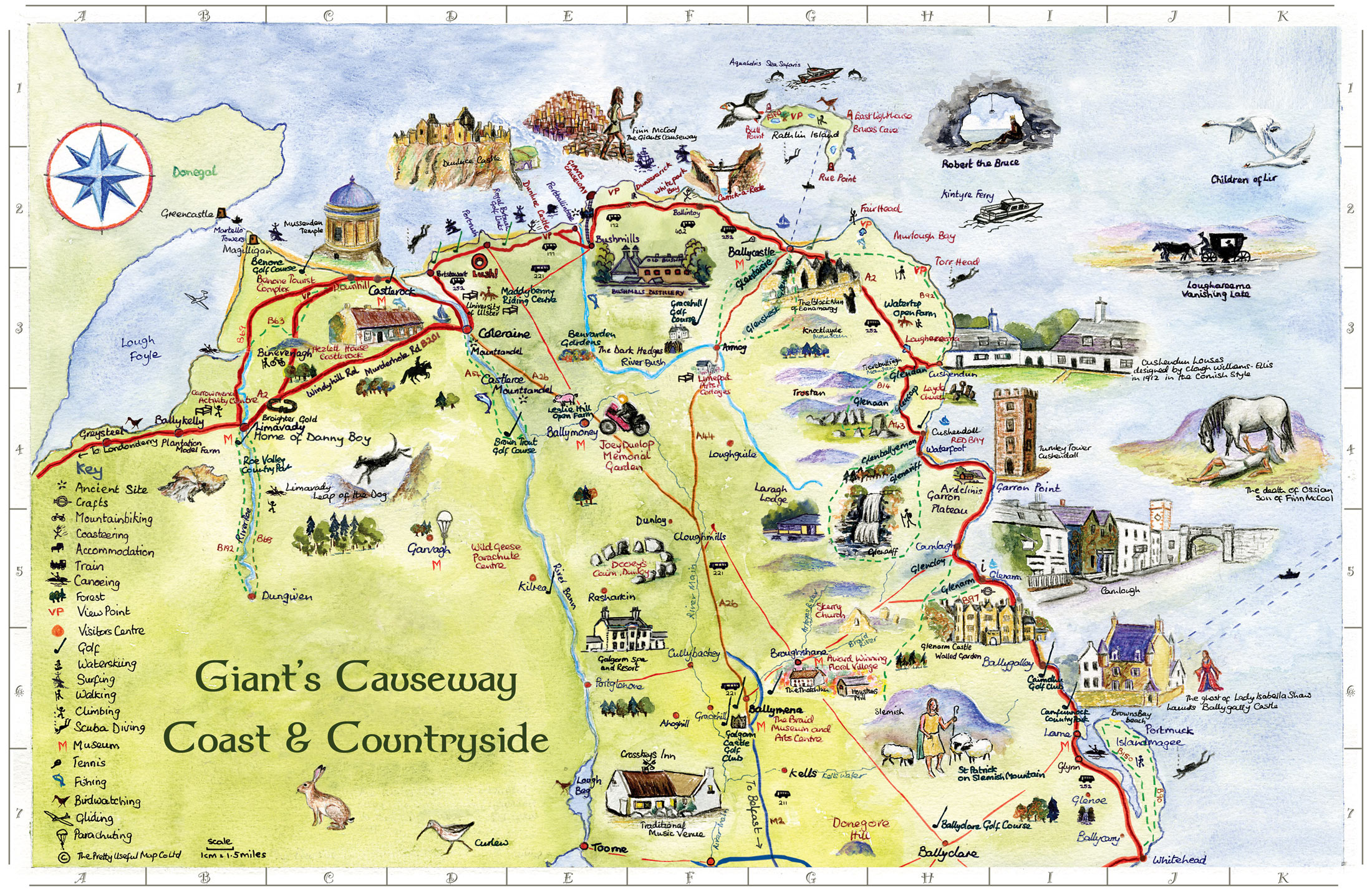 Getting there: 
The Causeway Coastal Route covers a total distance of 212km stretching along the rugged Antrim coast from Belfast to Derry. Home to the famous Giant's Causeway, the Carrick-a-Rede rope bridge, spectacular beaches and an abundance of wildlife, every inch of this spectacular road is blessed with the WOW factor!
Belfast, Northern Ireland's capital and the start of the Causeway Coastal Route route, is located just a two-hour drive from Dublin. From here you can follow the coastline all the way to Derry passing through the beautiful towns of Ballygally, Cushendall, Cushendun, Ballycastle, Ballintoy, Bushmills, Portrush and Portstewart. No matter where you choose to stop along the way, you are guaranteed great food, a beautiful place to lay your head and a plethora of fun
Day 1: Belfast
Located a two-hour drive from Dublin, Belfast with its street art and cafe culture is an excellent destination for a city break. And it's also great value for money. With the Euro to Pound exchange rate firmly in our favour, you can dine like a king for a fraction of what you would expect to pay in Dublin.
If you plan to stay a little longer than an evening in Belfast then be sure to check out our 48-hour itinerary for this fabulous city. For such a small place, there is a whole lot to do here!
Eat…
Hadskis, Commercial Court
Located at the end of what must be the most Instagrammed street in Belfast lies this modern yet understated restaurant. We gorged ourselves on salt and pepper squid, juicy rib-eye steaks and homemade honeycomb ice-cream and left very happy indeed with ourselves.
Check out our comprehensive guide to the Belfast's best restaurants for the full low-down.
Sleep…
The Bullitt Hotel, The Cathedral Quarter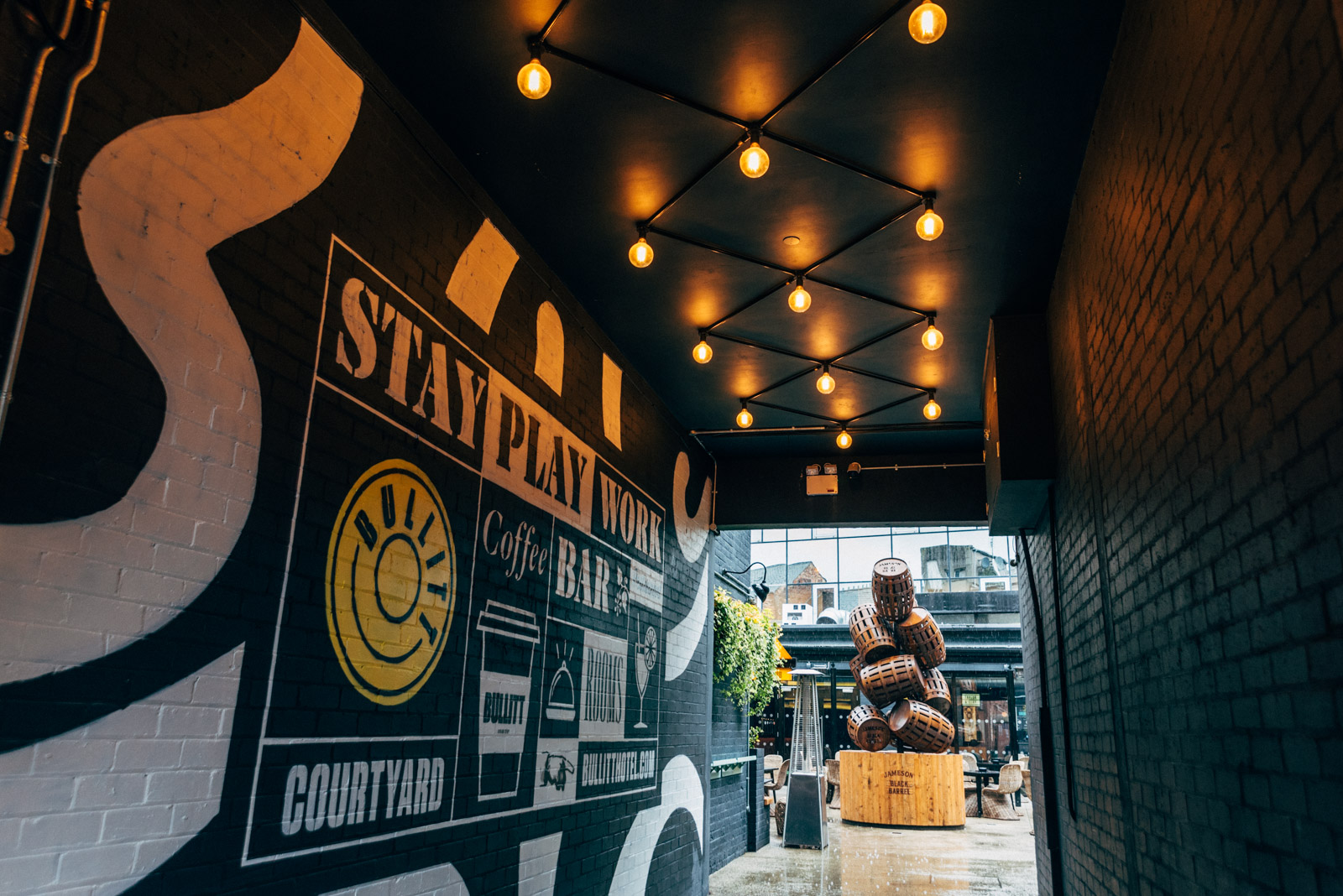 Your holiday starts as soon as you cross the threshold of this fun-filled hotel. Located in the heart of the Cathedral Quarter, it is the perfect base from which to explore the city. From the spacious hotel lobby bar to its delicious restaurant, Taylor and Clay, to Babel, it's rooftop bar, you can have a pretty awesome evening without even leaving the hotel.
The rooms are comfy, understated and there certainly seems to be an emphasis on function in this place. Breakfast comes in a grab bag on the handle of your door – the perfect option for those wanting to make an early getaway the next morning.
The location also can't get much better. Bullitt is located just a 3-minute walk from Commerical Court which is really the hub of Belfast's nightlife. Check out our full list of the coolest hotels in Belfast if you are looking for alternative suggestions.
Day 2: Belfast to Ballycastle
Do…
Hit the Causeway Coastal Route in a VW camper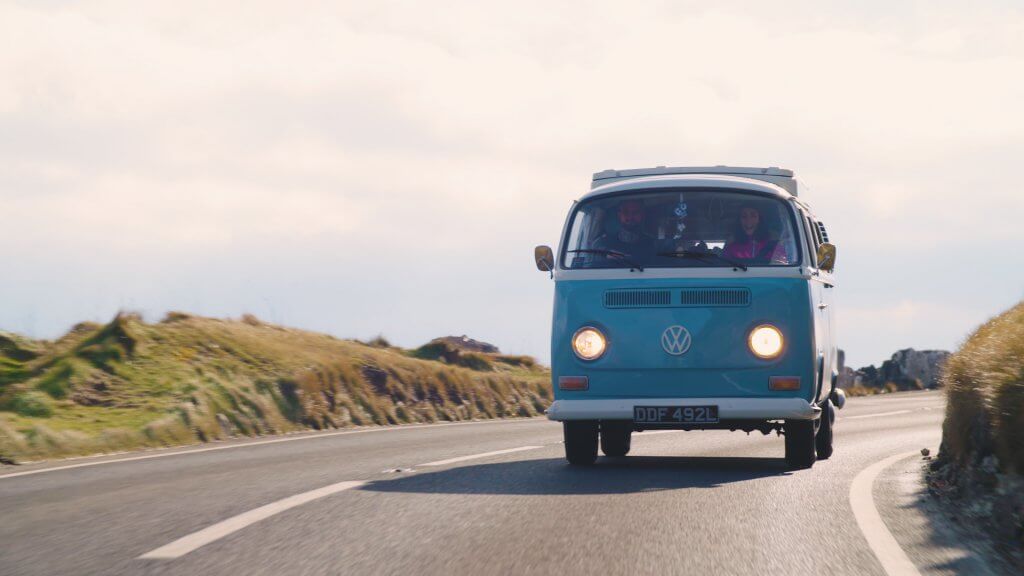 Nothing says freedom quite like the feeling of hitting the road in a vintage VW camper van. Enjoy a slower pace of life as you weave your way along this glorious coastal road. With its chocolate box villages, traditional fishing harbours, pristine beaches and epic geological and historic sights, you'll find yourself stopping every few minutes to absorb it all. And if you don't fancy squeezing yourself into a hammock for the night inside the van, you park it up and head for one of the many boutique guesthouses or hotels along the route. Happy Campers NI rents out a selection of VW camper vans from its base in Newtonards just outside Belfast.
More info: Happy Campers NI
Visit the mythical Cushendun Caves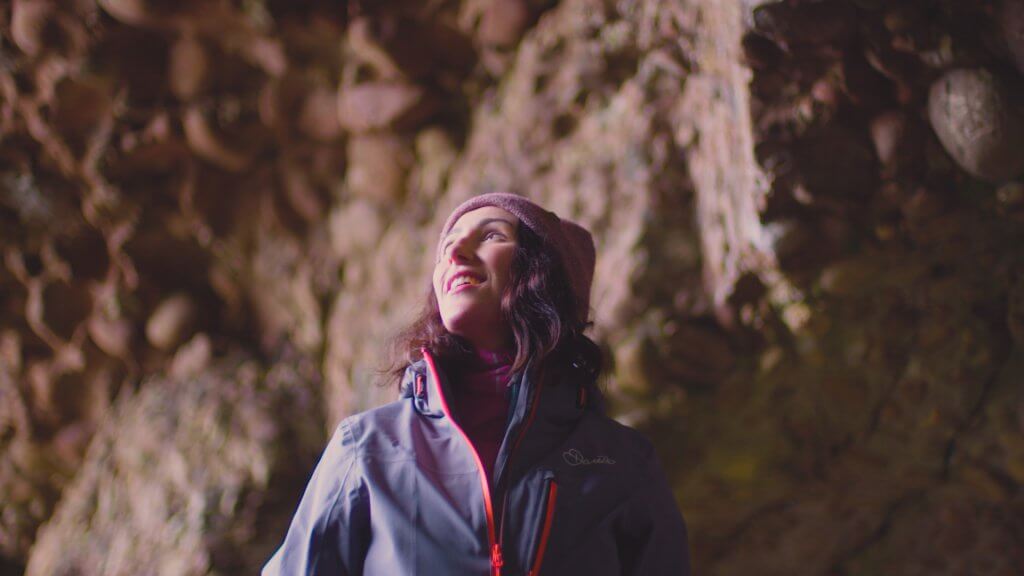 Formed more than 400 million years ago, it is not hard to see why the Cushendun Caves provided the background for The Stormlands in Game of Thrones. Tucked away in the quaint little village of Cushendun, behind a nondescript block of apartments, the caves are quite a surprise when you find them. Wander right into the imposing cliff face and take a moment to look at the intricate rock formations that surround you before emerging out the other side to a small pebble beach. Offering uninterrupted views across the bay and surrounded by jagged sea stacks and cliffs, you'll have no shortage of photo opps!
Stroll to the Waterfall in Glenariff Forest Park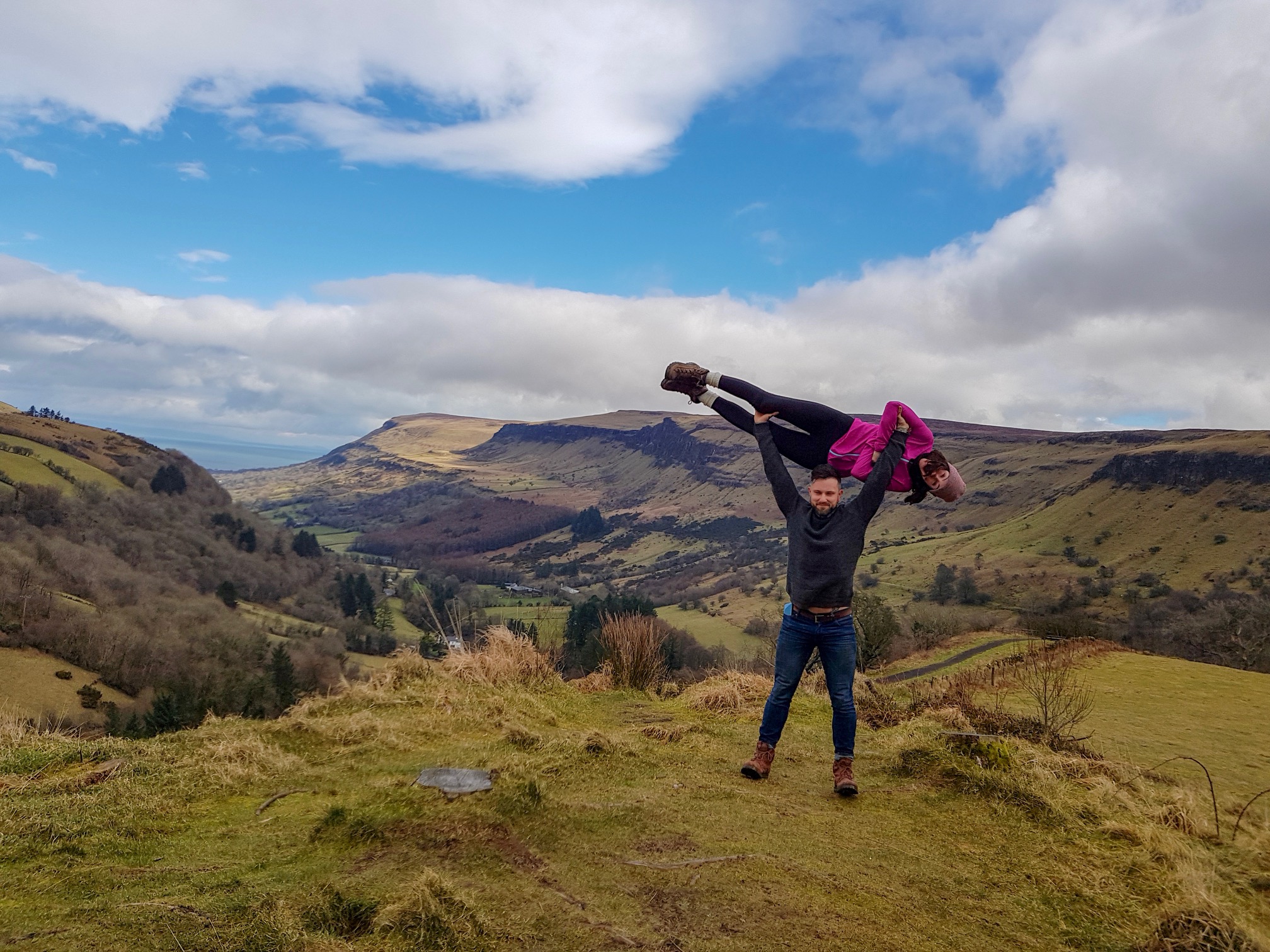 The 40-minute drive up to the Glenariff Forest Park is an activity in itself. Surrounded by tabletop mountains dropping off to the ocean below, you would be forgiven for thinking you were in Cape Town for just a minute. But in actual fact, it's even more impressive. Tall waterfalls tumble down the electric green cliffs as you near the forest park itself. Once in the park, you can take your pick from three main trails. We highly recommend the Waterfall Trail. Weaving its way down to the valley floor and along the babbling river, it winds its way through the forest to – as you might expect! – a beautiful waterfall. It looks so good, you'd almost take a dip if it weren't so cold. Laragh's Lodge at the end of the 3km trail is the perfect spot to refuel (its scones are to die for), before ambling back up to the car park.
More info: Glenariff Forest Park
Eat and Drink…
Mary McBride's, Cushendun

Step back in time at Mary McBride's in the heart of Cushendun. Enjoy a whiskey tasting in the original 5 x 9ft bar at the front of the premises while owner Cormac tells you stories about the former landlady Mary McBride. Or alternatively, you can cosy up in front of one of the turf fires and enjoy a spot of pub grub.
More info: McBrides
The Central Bar, Ballycastle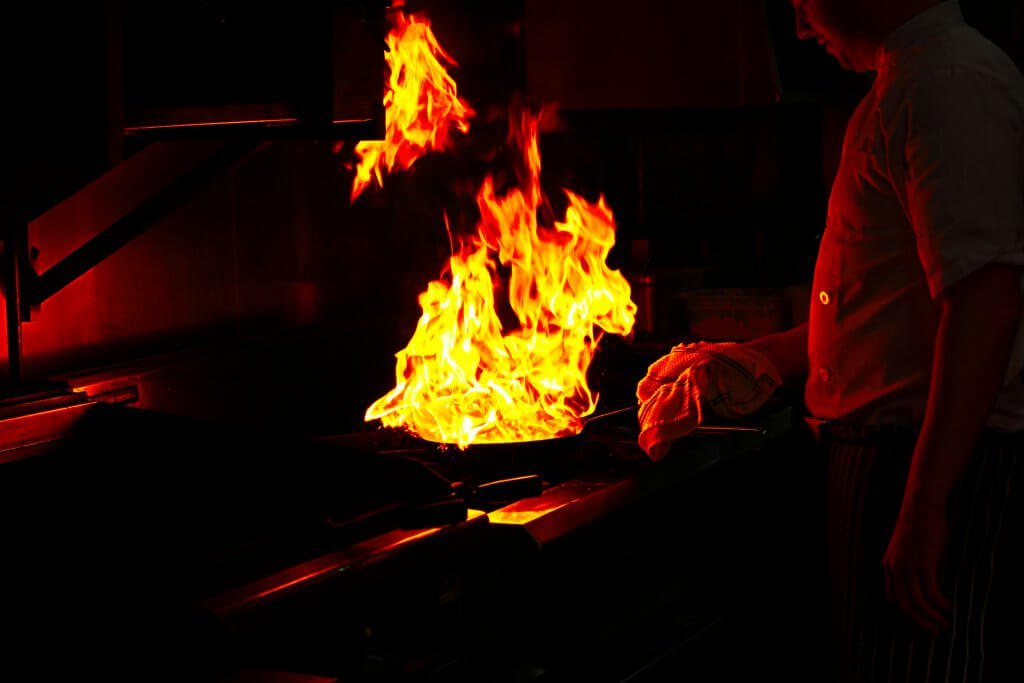 The fact that this place has a wood-burning stove right in the centre of the bar says it all. It's warm, cosy and welcoming. And if that isn't enough to entice you, the food is pretty epic too. We gorged on smoked cod straight off the boat, braised beef and oozing chocolate fondants as we made our way through the extensive and utterly delicious cocktail menu.
More info: The Central Wine Bar
Morton's Fish and Chips, Ballycastle
View this post on Instagram

No trip to the seaside is complete without a visit to the chippie. And boy is Morton's worth the pitstop. Offering gigantic portions of delicious fish and chips, it's not surprising that you will find a queue outside this place all year round. Apparently, the locals phone in their orders in a bid to outsmart the crowds, a trick we'll definitely be trying next time.
More info: Morton's Fish and Chips
Ursa Minor, Ballycastle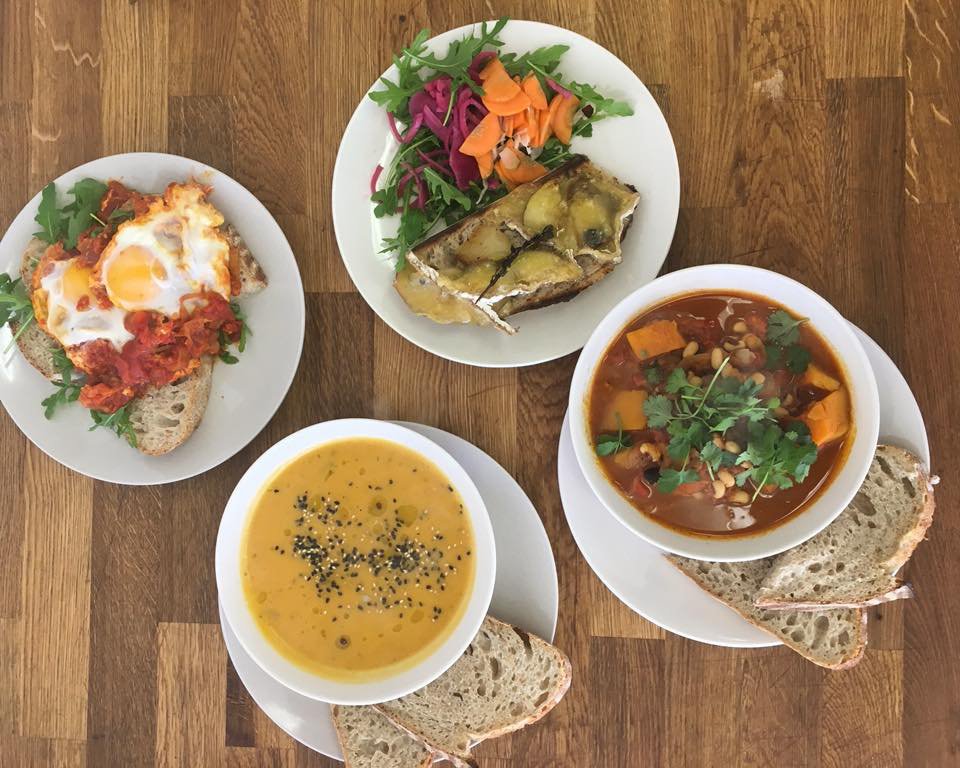 When owners Dara and Ciara returned from a stint in New Zealand where they had discovered a new passion for fresh, local produce, they found they struggled to find really good bread in Ireland. Taking matters into their own hands, they started to make their own. The Bakehouse in Ballycastle was born and then, the adjoining cafe, Ursa Minor, became another welcome addition to Ballycastle.
Open Thursday to Saturday, the delicious menu is all about a few things done really well. Bread is the focal point of the menu as you would expect but it's complemented with local produce such as North Coast Smokehouse Salmon and some chutney from the woman next door. The sweet treats are exceptional too!
More info: Ursa Minor
Sleep…
Marine Hotel, Ballycastle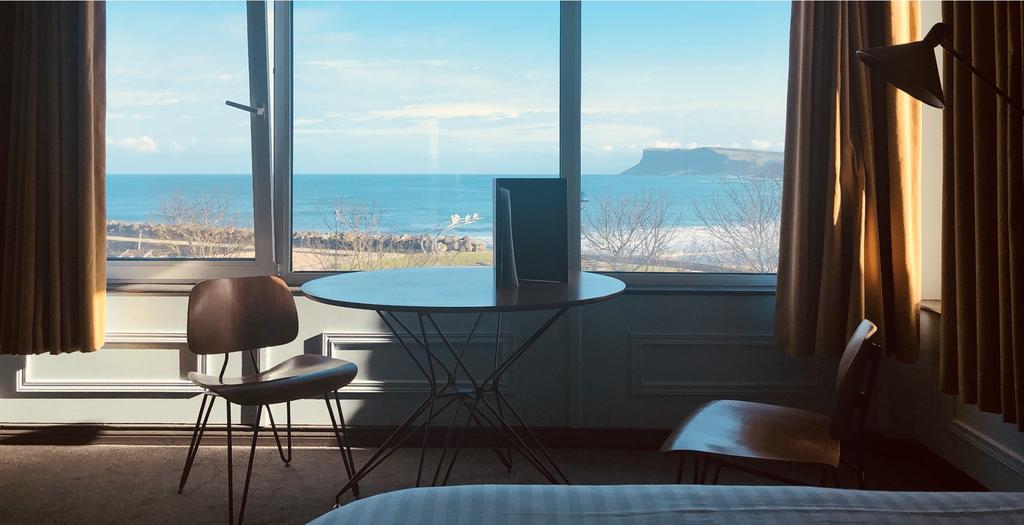 Ballycastle is a great spot for those looking for a bit of craic. Enjoy a killer cup of coffee and artisan breads in a relaxed setting in Ursa Minor when you arrive (you will want to go back a second time!). It is also a great launching pad for day trips to Rathlin Island. Located right in the centre of town overlooking the harbour, the Marine Hotel couldn't be more convenient. Nothing is too much trouble for the staff and they are very bike friendly which is always a bonus.
More info: Marine Hotel
Day 3: Ballycastle to Portstewart
Do…
Aquaholics Boat Trip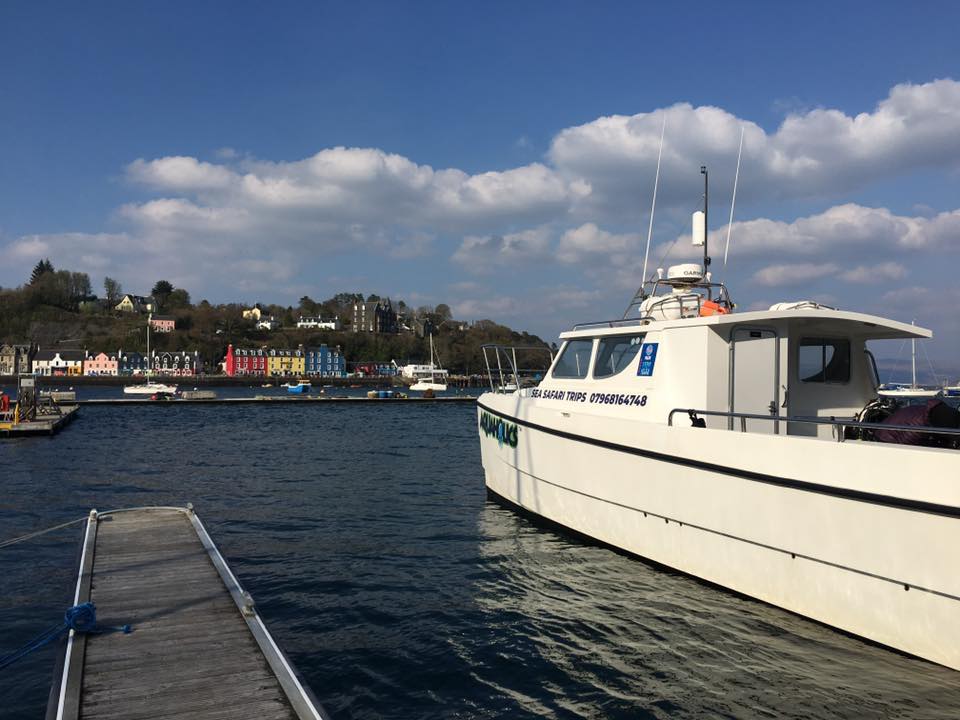 This should be an absolute must on everyone's to-do list. Departing from Ballycastle, skipper Richard talks you through the myth and history surrounding this unique landscape. He also happens to have worked on Game of Thrones, which is a further bonus for fans of the show. As we bob past Kinbane Castle and onto the Carrick-a-Rede Bridge, Richard tells us that he regularly sees big pods of dolphins and minke whales. And from June onwards he even spots the odd basking shark too. The highlight of the trip for us, however, is undoubtedly the jump off the boat into the North Atlantic sea. Swimming right between the imposing cliff face and sea stacks and under the Carrick-A-Rede rope bridge offers a completely different perspective on this famous attraction. It's a whole lot of fun and highly recommended.
More info: Aquaholics
Take the plunge and go Coasteering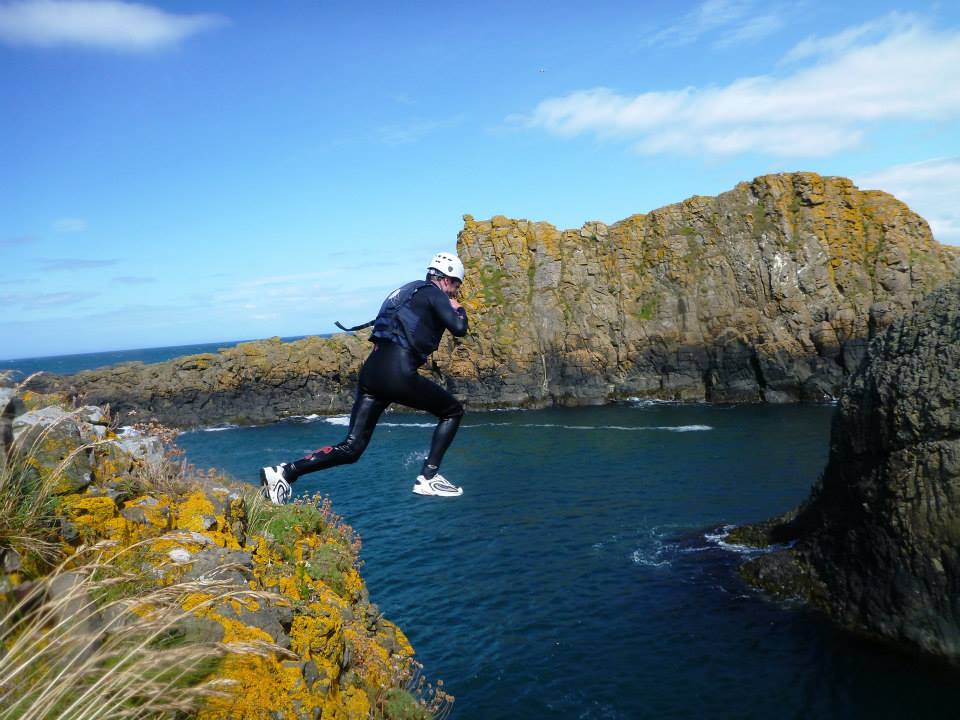 Coasteering is arguably one of the best ways to explore the Causeway coastline. Entertaining, exhilarating and at times terrifying, it involves scrambling along rocks, belly flops and epic cliff jumps as you navigate the route from Ballintoy Harbour. Highlights include the Washing Machine (a bubbly rock pool which is regularly engulfed by waves sending you into a spin) and the (optional) 30ft cliff jump at the end of the tour. Bobby and Paul from Coasteering NI are brilliant hosts, ensuring a good old adrenaline-pumping thrill for all ages.
More info: Coasteering NI
Take a Stroll along Whitepark Bay or simply stop to gaze at the view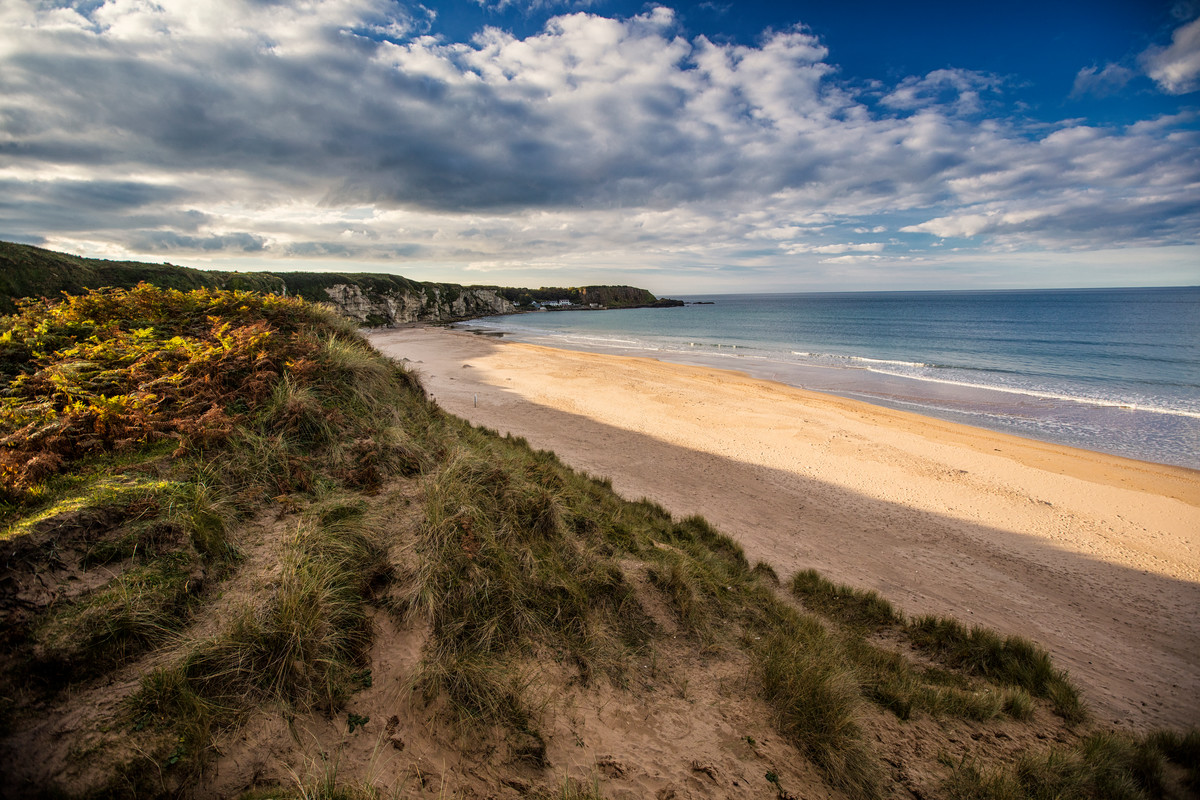 This pristine beach is one of the very best that Northern Ireland has to offer. And believe us, the standard is high. Tucked away between two headlands, the green of the land, the blue of the sea, the white crashing waves and the pristine golden sand form a picture-perfect setting. The beach is backed by ancient dunes and grasslands carpeted with rare plants, including many orchids. The site is also fossil-rich with archaeological evidence everywhere. It is thought that White Park Bay is one of the first places settled by man in Ireland.
Be sure to visit the tiny town of Portbraddon at the end of the beach. The hamlet is home to an ancient salmon fishing station. Local lore also claims that Portbraddon once contained the smallest church in Ireland. The building in question was originally constructed in the 1950s as a cow byre.
Surf's Up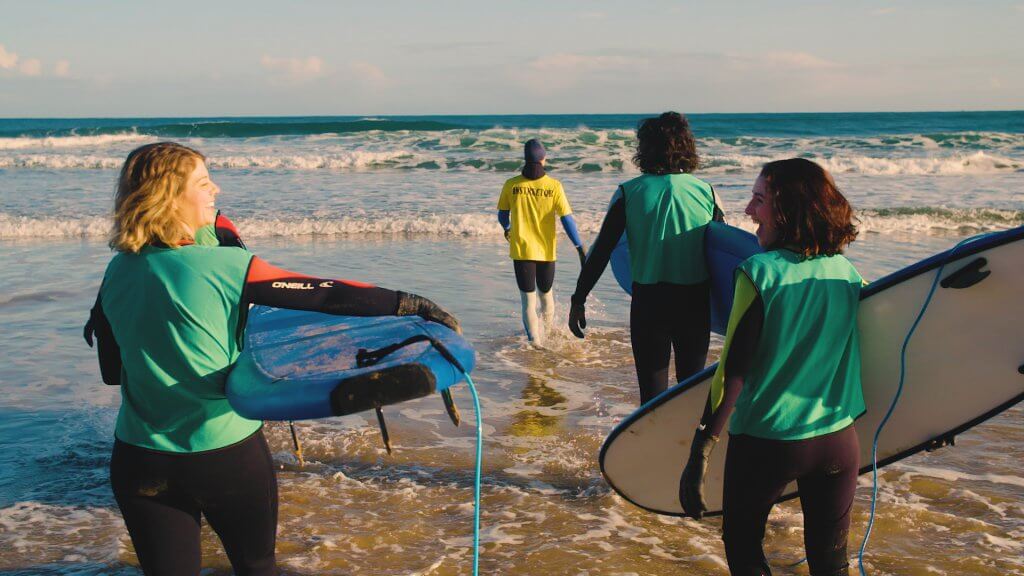 The north Antrim coast is blessed with some awesome surf. From Portballintrae right along to Downhill beach beyond Portstewart, the coastline has a total of seven good surfing beaches to choose from. White Rocks just on the outskirts of Portrush is a particular favourite of ours while the West Beach in Portrush is probably the most popular with beginners thanks to its consistency and convenience. The beach has a handy car park that is next door to the train station, and, best of all, Alive Surf School offers hot showers for afters. Lessons cost £30 for two hours and include all equipment, tuition, a hot shower and a free drink and snack.
More info: Alive Surf School
Eat…
Bothy, White Park Bay

This quirky roadside cafe is easy to miss as you whizz by with your eyes firmly fixed on the incredible views. However, it is well worth a stop. With a turf-fired stove and an impressive array of cakes and comfort food, it is the perfect place to refuel and relax. On summer evenings, Bothy hosts pizza evenings in their garden which is lit with fairy lights. Emerging from a large wood-burning oven, the pizzas are lip-smackingly delicious.
More info: Bothy
Ramore, Portrush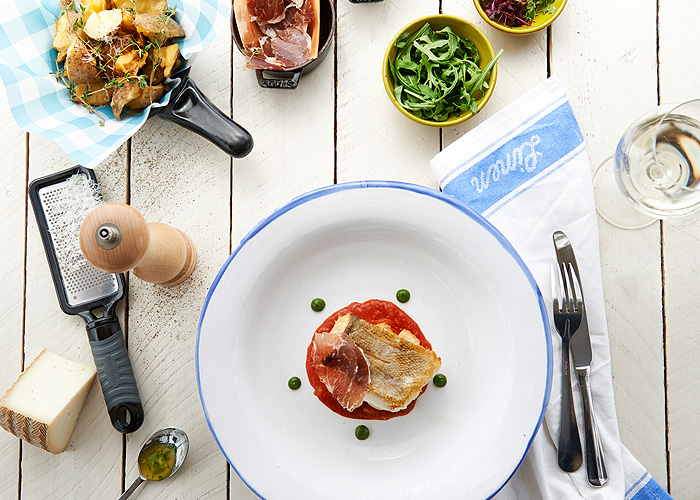 This isn't so much one restaurant as five restaurants and a lively pub all under the same roof. The Wine Bar is renowned for its modern and innovative décor, lively atmosphere and its crowd-pleasing menu, which offers up steaks, fish and chips and wood-fired pizzas. The Mermaid focuses on fish and local specials. Neptune and Prawn brings an Asian offering to the table. The Harbour Bistro serves up a contemporary menu with its selection of wood-fired grilled meats. And if that's not enough excitement for you, be sure to pop into the Harbour Bar (mentioned above) which is also part of the same group.
More info: Ramore
Harry's Shack, Portstewart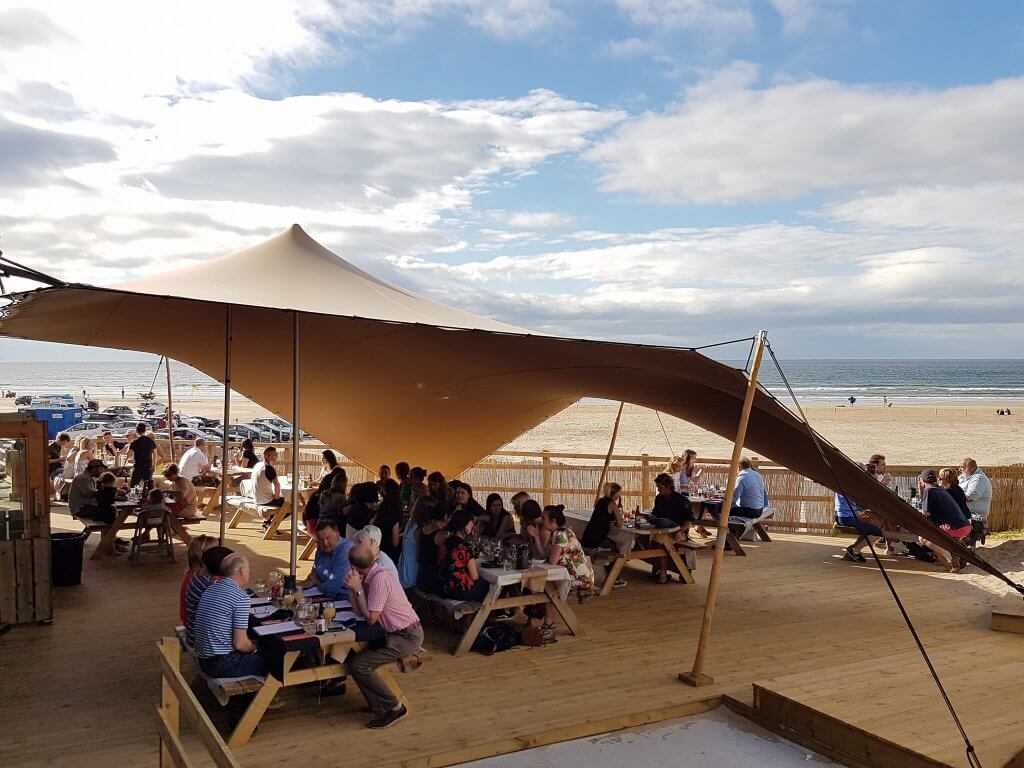 Locations don't get any better than Harry's Shack. Situated right on Portstewart Strand, it offers incredible views out across the Atlantic and over towards Inishowen. And it's not just the view that is good, the food is top notch too. Expect freshly caught seafood and home-cut chips followed by a scoop of gelato at this fine establishment.
More info: Harry's Shack
Sleep…
Blackrock Guesthouse, Portrush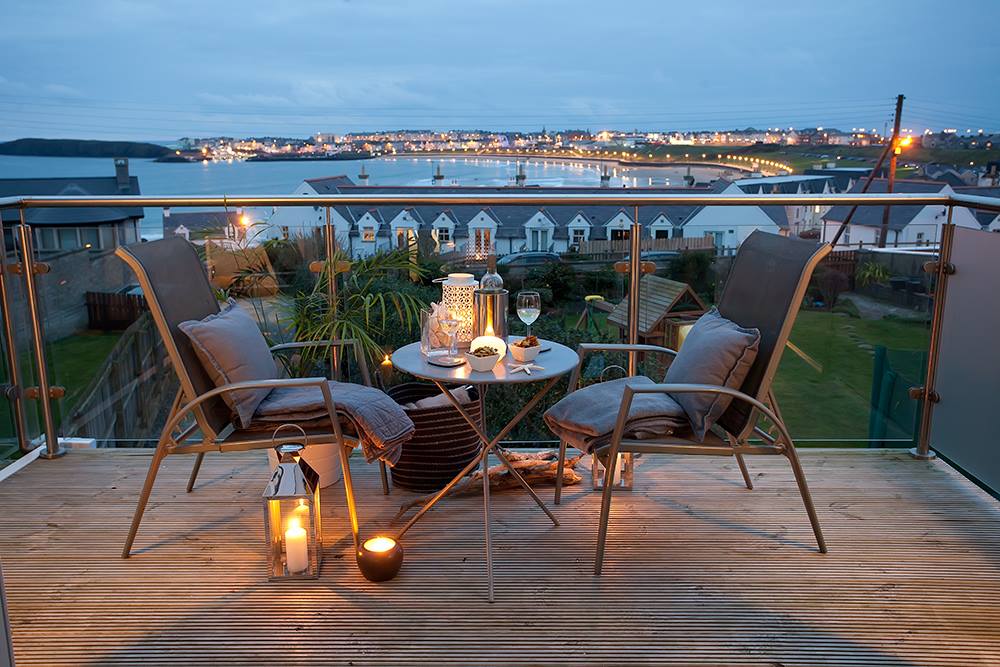 With its understated beachy themed décor and its breathtaking views across to Portrush Harbour, Blackrock Guesthouse is the perfect place to rest your weary head after a long day of adventure. The large living room, with its gin and whiskey honesty bar, tempts you to stay in for the night. However, the town's lively pubs and restaurants are just a five-minute taxi journey away and are well worth a visit. One of the best things about this place, aside from the epic breakfast, was the hot water bottle in my bed upon my return from the pub!
More info: Blackrock Guesthouse
Check out our map to see where all of the places mentioned above are located:
Like this? You should check these out: