Brought to you by:


Words by: Heather Snelgar
With a mother hailing from Belfast, I spent a fair amount of time there when I was younger. However, it's years since I have walked the streets of Northern Ireland's capital. A recent trip uncovered just how much has changed in a few short years.
After what felt like an eternity in lockdown Belfast is starting to make its comeback. The city is awash with culture, independent coffee shops, boutique hotels and amazing restaurants. And as if that's not enough to make it worth a visit, the outskirts of the city are an adventure lover's playground. From indoor skydiving to hiking, mountain biking and stand-up paddle boarding (SUPing), it really is the city to visit if you are looking for an action-packed weekend. It's not hard to see why this city, along with its neighbouring Causeway Coast, was listed as THE place to visit in 2018 by the Lonely Planet Guide.
If you are looking for a city break with a dash of adventure, Belfast should be top of your list. And you don't even need to do any research, we've done all the hard graft for you!
Here is our action-packed itinerary for the perfect weekend break in Belfast:
See…
Belfast by bike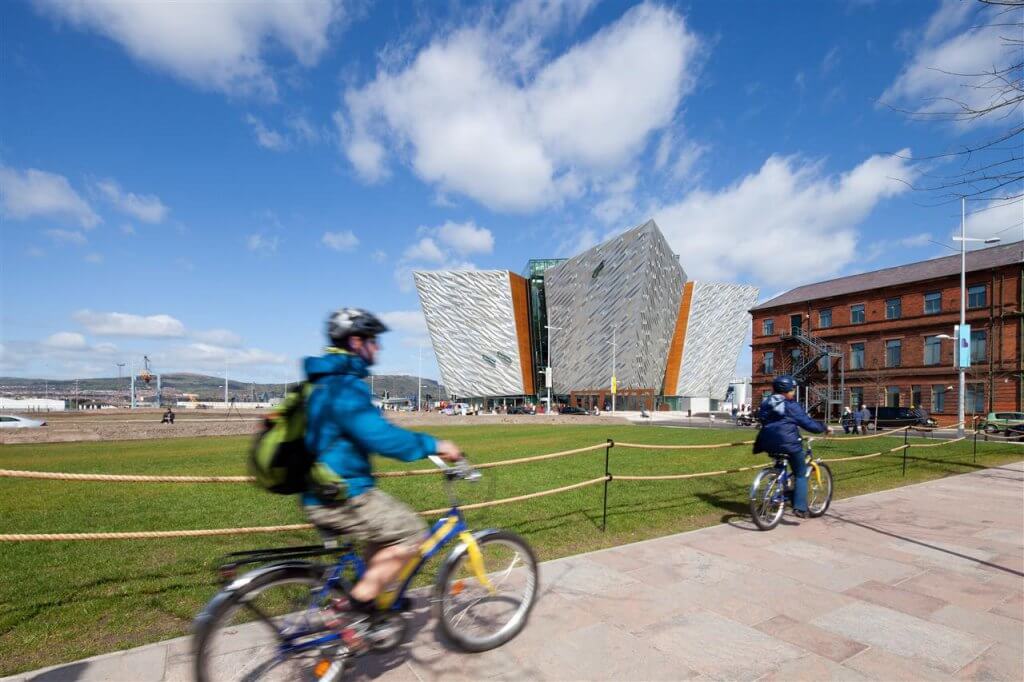 Belfast is a thriving city with a rich cultural, food and music scene. I reckon there is no better way to explore this city than by bike. Norman from Belfast City Bike Tours has an encyclopaedic knowledge of his city and will pedal you past the colourful street art to see all of the top sights. You'll also stop at the best independent coffee shops when you are in need of a break. A two-hour tour with Norman will leave you with a really good grasp of this colourful city. Tours start at £25 per person and it is hoped that the tours will be running before the end of August (keep an eye on the Facebook page). In the meantime bike rental is available.
More info: Belfast City Bike Tours
Take a Street Art Walking Tour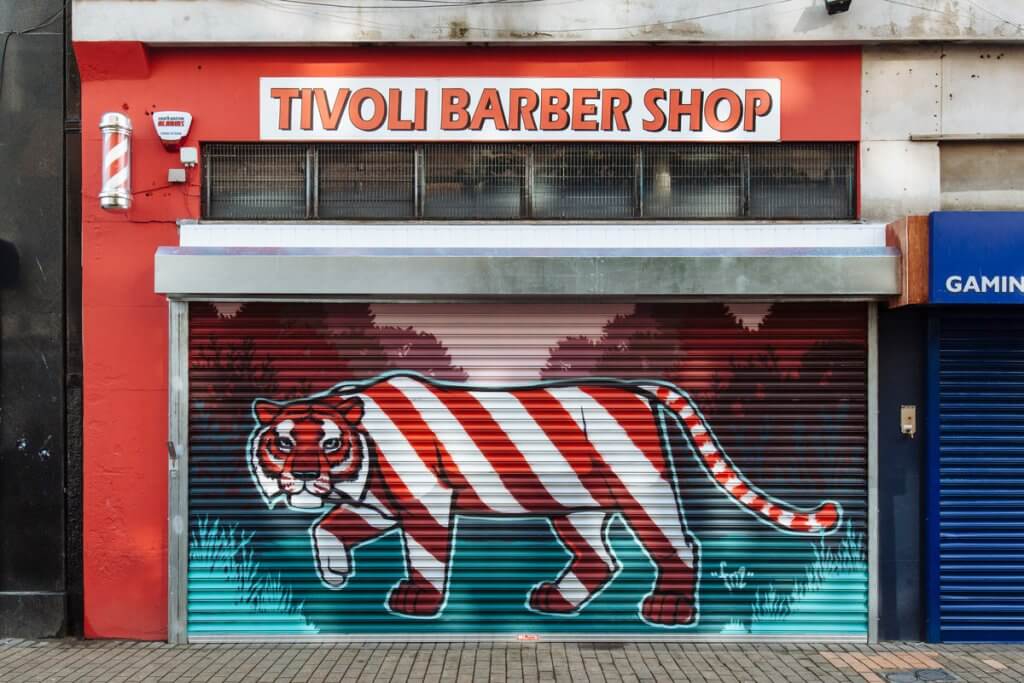 Belfast is famous for its Street Art. And it's come a long way from the murals of the conflict. Like Berlin and Bethlehem, Belfast has become famous for its incredible street art. Artists from all over the world have come to paint here. One of the best ways to experience this emerging scene is to join the street art walking tour. Led by local artists, this two-hour gently paced walk will guide you through the ever-changing face of street art in the Cathedral Quarter.
Tours run every Sunday from 12-2pm.
Do…
Where do we begin? There is an abundance of fantastic activities across Belfast. Here are some of our favourites:
Climb Cave Hill at sunrise

Located a 15-minute drive from the city centre, the hills surrounding Belfast are well worth a visit. And if you can bear to rise at such an ungodly hour, Cave Hill is the perfect place to watch the sun rise over this glorious city. Departing from Belfast Castle, the well-heeled trail is easy to follow. Walking through the trees and along the base of this imposing plateau, it is not long before you feel a million miles from the bustling city below. The ascent is pretty steady all the way to the top but should be manageable for all levels of fitness. At the top, you can stop and admire the view that apparently stretches all the way across the city to Belfast Lough. We happened to be there on a particularly misty day. However, as we climbed up out of the cloud, we could not have predicted just how stunning the vista laid out before us would be. It just goes to show that sometimes the biggest rewards come when you are least expecting them!
The looped route from Belfast Castle to the top of Cave Hill is 7.5km long.
More info: Walk NI
Indoor skydiving at We Are Vertigo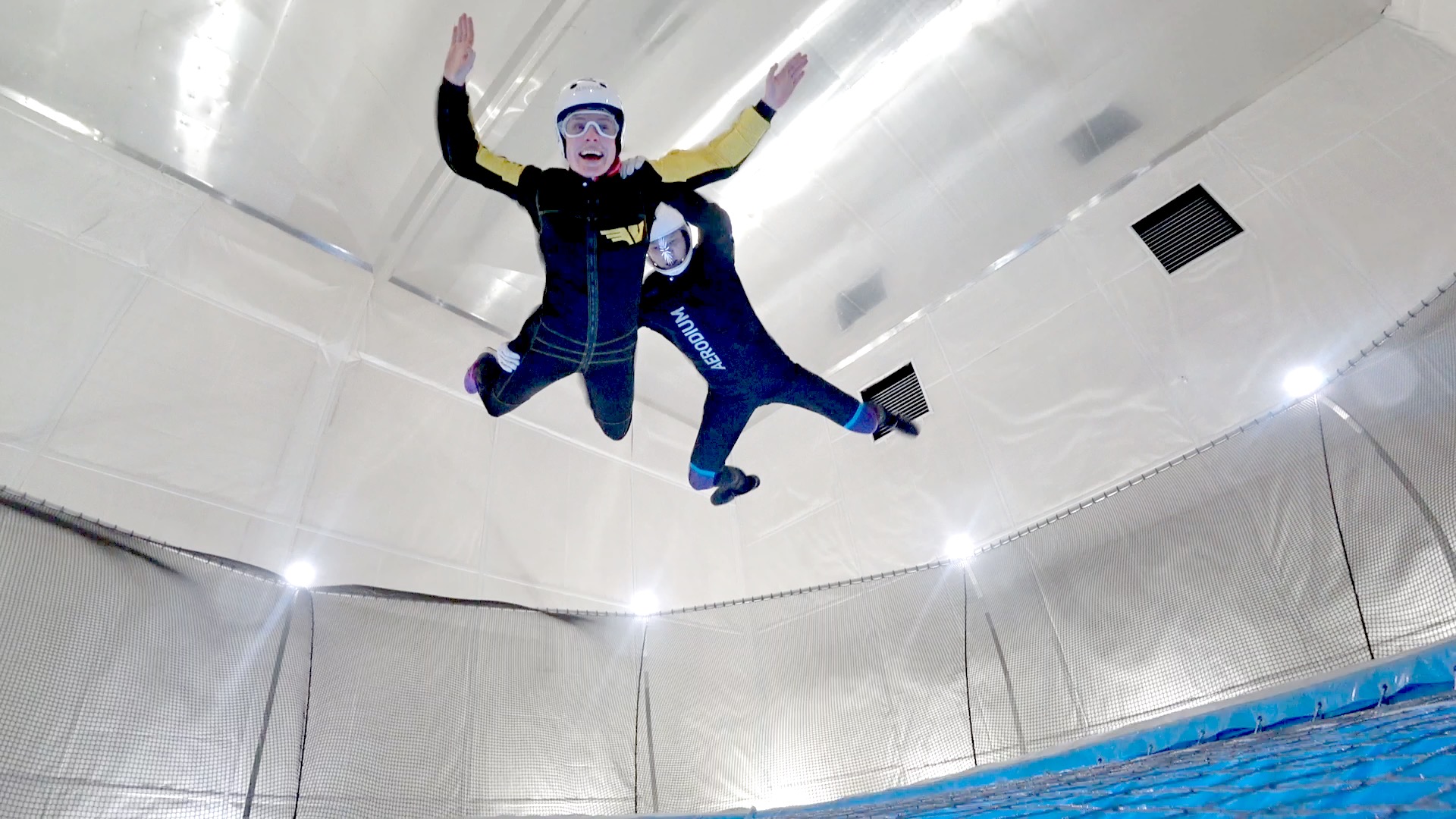 Do not come to Belfast without trying out Ireland's very first indoor skydiving centre. It is utterly brilliant. I have to be honest and admit that as I watched those go before me I was a little sceptical. Their three-minutes seemed to fly by and, to be honest, they didn't seem to be achieving much more than flapping about like a newly hatched chick. But boy how wrong I was. Fast forward to my turn and there I am flapping about like the rest of them, laughing my head off as I try desperately to master this impossible sport. I am still baffled by how easy our instructor made it look. It turns out that trying to control your limbs as a hurricane like wind blasts you from below is rather tricky. And three minutes is just the right amount of time. It is a lot more taxing and a little more adrenaline-inducing than it looks. And I guarantee it will leave you grinning from ear to ear for the rest of the day.
Sessions start at £36.
More info: We are Vertigo
Want to pack even more action into your weekend? Check out our comprehensive guide to the best adventure activities in Belfast.
Eat…
We got a little unlucky with the weather during our recent visit to Belfast. However, we soon began to realise we weren't unlucky after all. The day-long torrential downpour gave us a great excuse to eat our way around Belfast. I would highly recommend you put eating high on your list of priorities when you visit Belfast as the food is top notch.
Breakfast: The National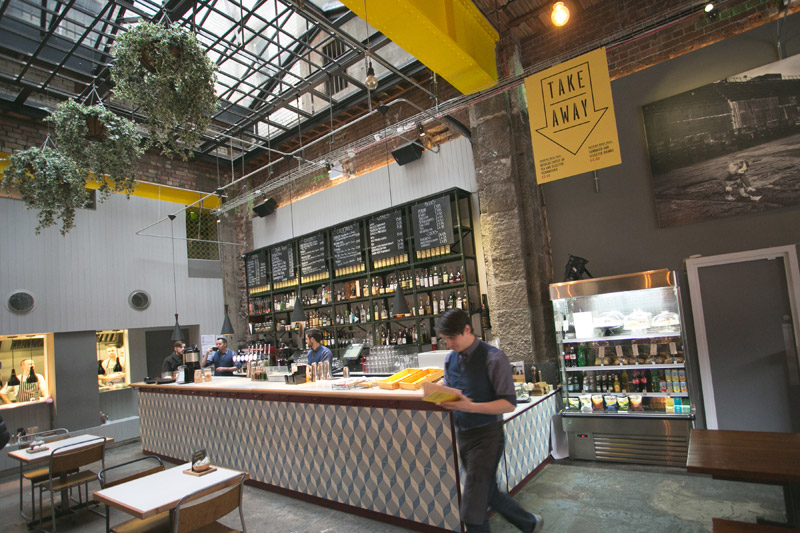 We had been tipped off that The National was home to one of the best brekkies in town.Located just a short stroll from our hotel, it offers fluffy pancakes, brioche French toast with crispy bacon and a hearty Ulster fry. This is a great place to fuel up for the day ahead!
More info: The National
Coffee: Established Coffee
Since it opened its doors back in 2014, Established has become somewhat of an institution amongst Belfast's coffee lovers. You can choose from two daily coffee beans or a decaf made however you like. Your final option is the Barista Surprise. A bean is selected by one of the Established crew to make you a cup of filter coffee with an overwhelming amount of love and attention. But it's not all about the coffee. The daily tarts and sweet treats are to die for, as are the savoury options. You can't help but love this minimalist coffee shop.
More info: Established Coffee
Lunch: Hadskis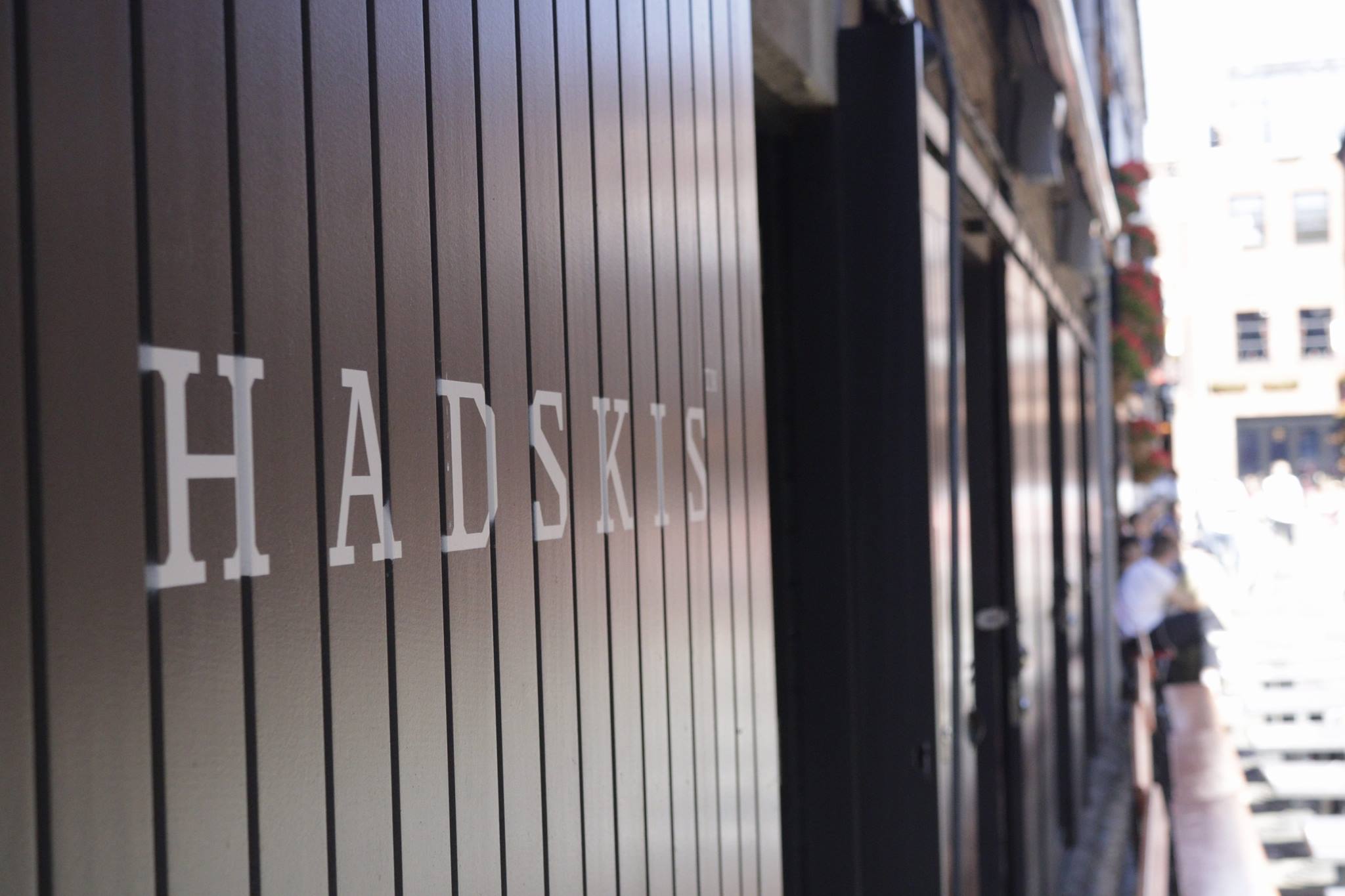 This award-winning restaurant in Belfast's Cathedral Quarter serves up an array of crowd pleasers, from Northern Irish steak and homemade pasta to delicious cheese boards and tarts of the day. The long, narrow dining room has an open kitchen with a chic interior. The additional outdoor and bar areas mean you can mix it up if you want to grab lunch in a more relaxed setting.
More info: Hadskis
Dinner: La Taqueria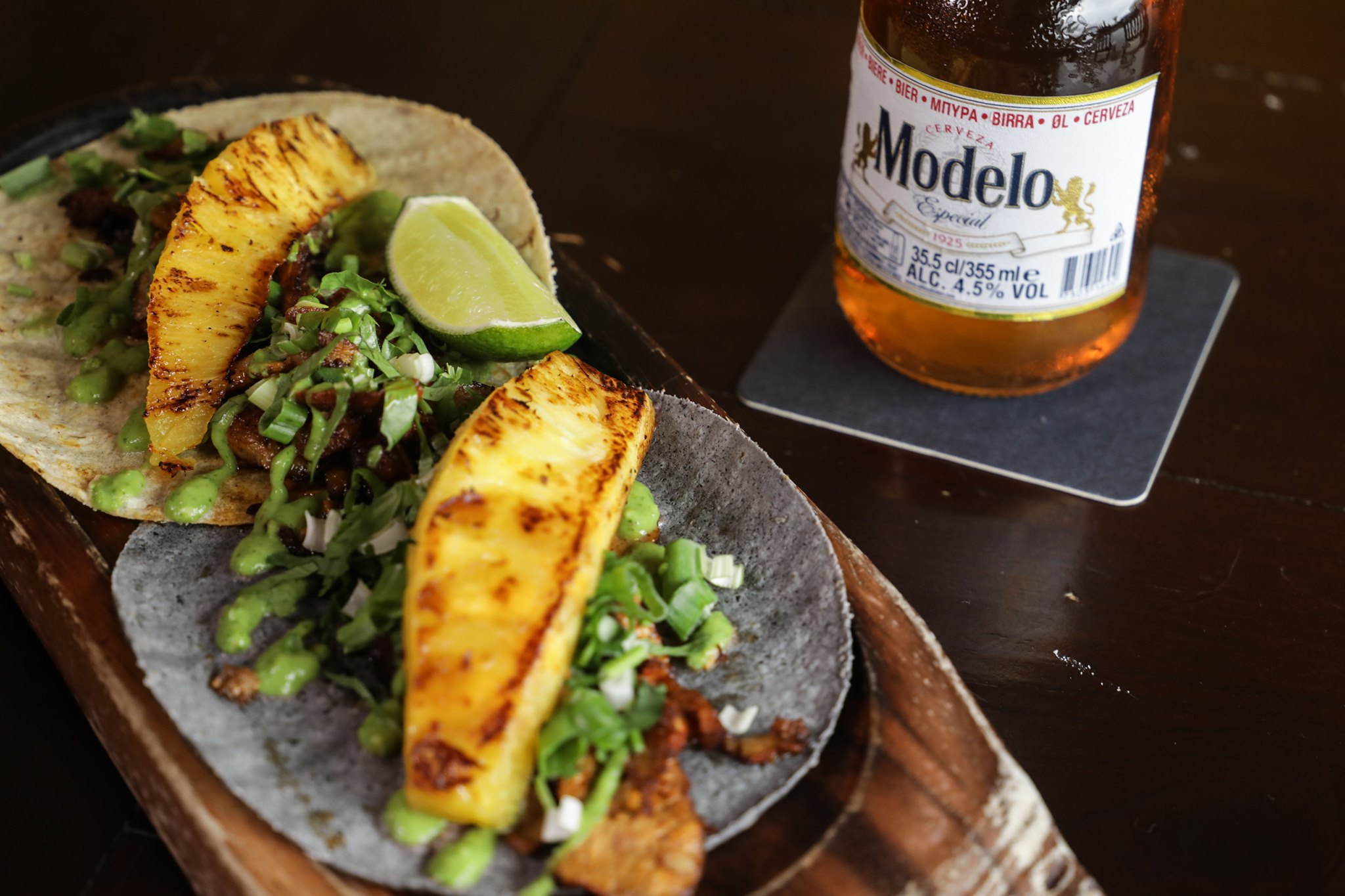 Fans of Mexican food should make this a must stop on their culinary tour of Belfast. Located on the Ormeau Road, this place offers up some of the best Mexican fare I have had the pleasure of eating. The owners Adam and Eliza have put a lot of effort into ensuring a great night with authentic food is had by all. After meeting seven years ago, the couple spent an extended period travelling around Eliza's native Mexico, falling in love with local ingredients, flavours and techniques, before bringing all they had learnt back to Belfast with them.
The sharing style menu features quesadillas, ceviche, tortilla soup, tortas and lots more. An impressive cocktail menu is guaranteed to keep you hydrated right through the night.
More info: La Taqueria 
For more info on the best bites in Belfast, check out our guide to Belfast's best restaurants.
Stay…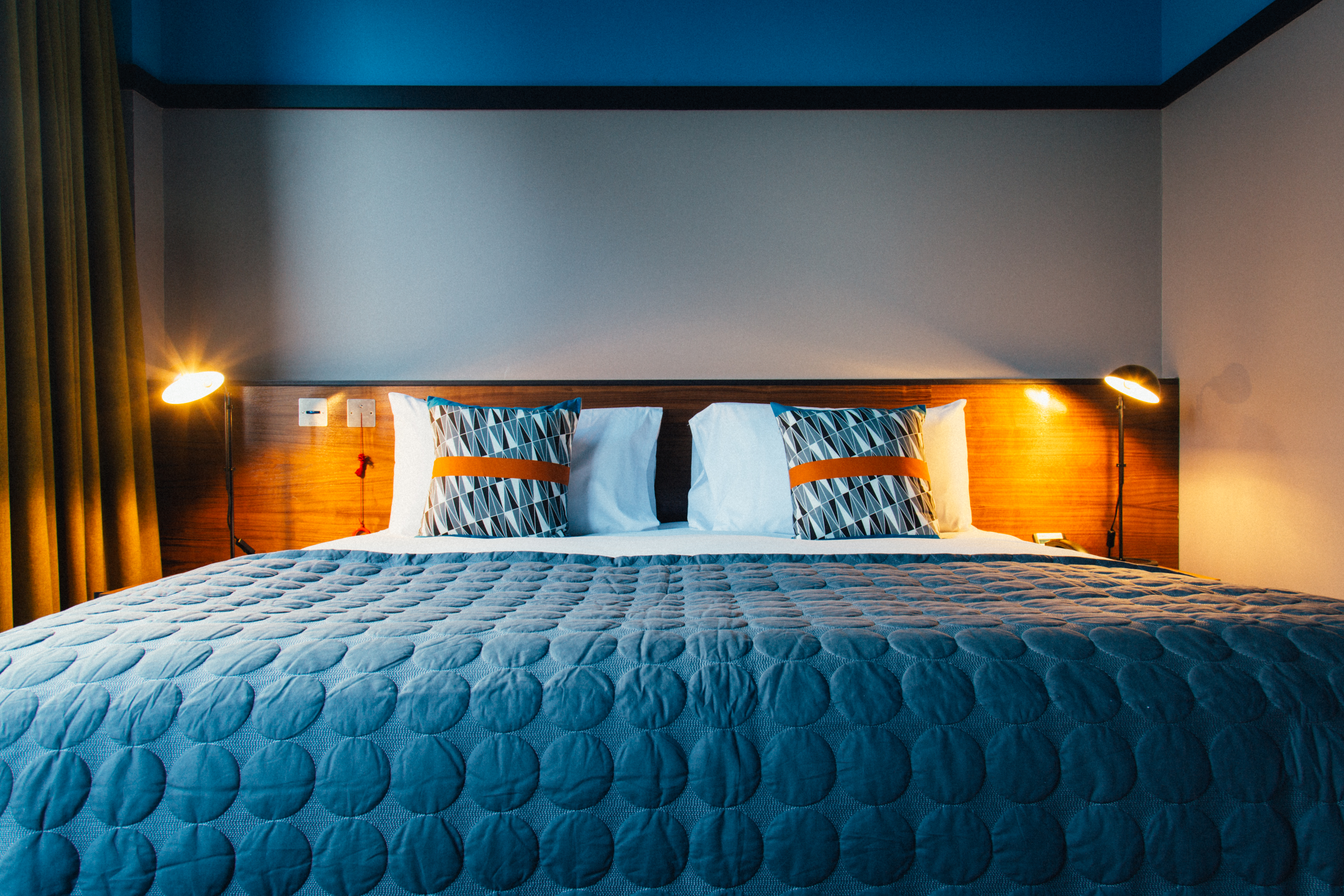 Your holiday starts as soon as you cross the threshold of the fun-filled Bullitt hotel. In the heart of the Cathedral Quarter, it is a popular destination with those wanting to be close to all of the great restaurants and attractions that Belfast has to offer. From the hotel lobby bar, complete with its decks, to its delicious restaurant, Taylor and Clay, to Babel, its rooftop bar, you can have a pretty awesome evening without even leaving the hotel.
Upstairs, the rooms are comfy, understated and there certainly seems to be an emphasis on function in this place. It has everything you need for a really comfortable stay without any superfluous bells and whistles. We especially loved the Breakfast grab bag that magically appears on your door handle each morning. Packed with a banana, granola, yoghurt and a juice, it is the perfect option for those who want to make an early getaway the next morning.
More info: Bullitt Hotel
If you are looking for some alternative options, take a look at some of the other amazing hotels in Belfast.
Getting to Belfast:
Just a two-hour jaunt up the road from Dublin, Belfast is really easy to get to thanks to the brilliant M1 motorway. Or alternatively, you can catch the train which takes just over two hours from Connolly Station in Dublin. Don't forget you must wear a mask if you are taking the train. Masks are also mandatory in all indoor spaces in Northern Ireland.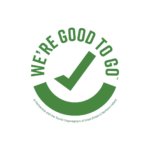 Tourism Northern Ireland has partnered with the national tourism bodies of England, Scotland and Wales to roll out the standard to industry partners in Northern Ireland, providing reassurance to visitors that safe working guidelines in relation to COVID-19 have been adopted. Look out for the Good to Go logo which shows those businesses who have adhered to those guidelines.
Check out our Hard as Nails podcast:
Like this? You should check these out: