The UTMB is arguably one of the hardest ultras in the world. A single-stage mountain ultramarathon in the Alps, encompassing western Europe's highest peaks. It is a brutal 170km long course with over 10,000m of ascent. To do it at your peak health and fitness is one thing, to do it three months after giving birth is insane! But that's what British female Ultra runner Sophie Power has just done. All the while having to stop to pump and breastfeed her son Cormac along the route.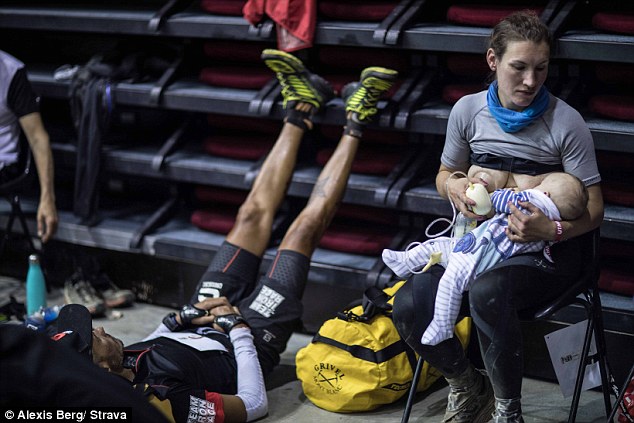 The candid photo was captured after Sophie had just stopped after 16 hours of running to feed Cormac at a rest stop. Before that, she was met by her husband at every aid station along the route to pump. Her husband would then bring the milk back to their baby son.
She told the Daily Mail, "Oh my god I was in agony! Cormac usually feeds every three hours and it took me 16 to get to Courmayeur where he could first meet me so I was hand expressing everywhere I could en route. I was so relieved he was hungry!".
Sophie went on to complete the 170km ultra in 43 hours and 33 minutes. What a legend!
#UTMB @UTMBMontBlanc 107 miles done. Took a while but reckon I was still fastest mum of a 3 month old baby. And possibly the only runner on the supply side at aid stations. Big thanks to my amazing coach @suttonelc for getting me there! pic.twitter.com/JMiBZUpGU6

— Sophie Power (@ultra_sophie) September 3, 2018
Like this? You should check these out?