Kilian Jornet is a living legend. From winning the Hardrock 100 (a US ultra-marathon with 10,000m of climb at high altitude) with a dislocated shoulder to summiting Everest twice in one week in 2017, the epic Spanish ultra-runner and adventurer has proven that for him there are no limits. Outsider's Orla O'Muiri recently caught up with Kilian Jornet to talk about what an incredible year 2017 has been for him. And to find out what makes him tick.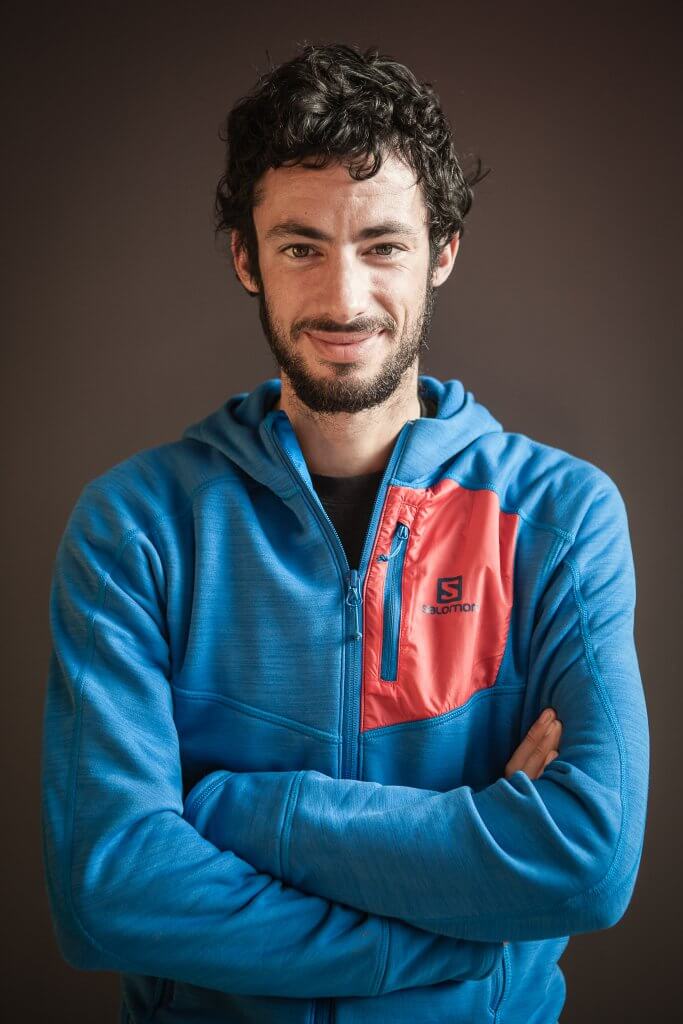 Kilian Jornet is a lover of mountains, a racer, an explorer, a thinker, a seeker of silence and solitude. At times he is a nomad, living high in the great mountains of the world.
A scientific marvel, Kilian has just 8% body fat, a lung capacity of 5.3 litres and a VO2 max of 85-90 ml/min/kg (all of which are incredible when compared to your average Joe). It's a little more understandable when you consider that he trains seven days a week, clocking 1,000 hours per year with roughly 550,000m of elevation gain and 15,000km of ground covered.
"I'm just a guy who likes to be out in the mountains, and I run because it gets me to new places faster!"
In layman's terms, Kilian is a beast; he is THE best ultra-runner in the world. His feats have brought a once-fringe sport into the limelight and now the mainstream media is taking notice. He has won some of the most prestigious and hardest ultra-running races in the world; France's UTMB, Hardrock in the US, France's Marathon du Mont Blanc, and Western States in California.
This year he summited Everest twice in one week. I repeat, TWICE in one week. He is a Salomon athlete, with endorsements from Suunto, Mercedes, Compex and Petzl to name but a few. He is a mountain runner, a skier and an alpinist. And he has just celebrated his 30th birthday.
Kilian does not see his life in these terms though. "I don't like to think that way, I'm just a guy who likes to be out in the mountains, and I run because it gets me to new places faster!"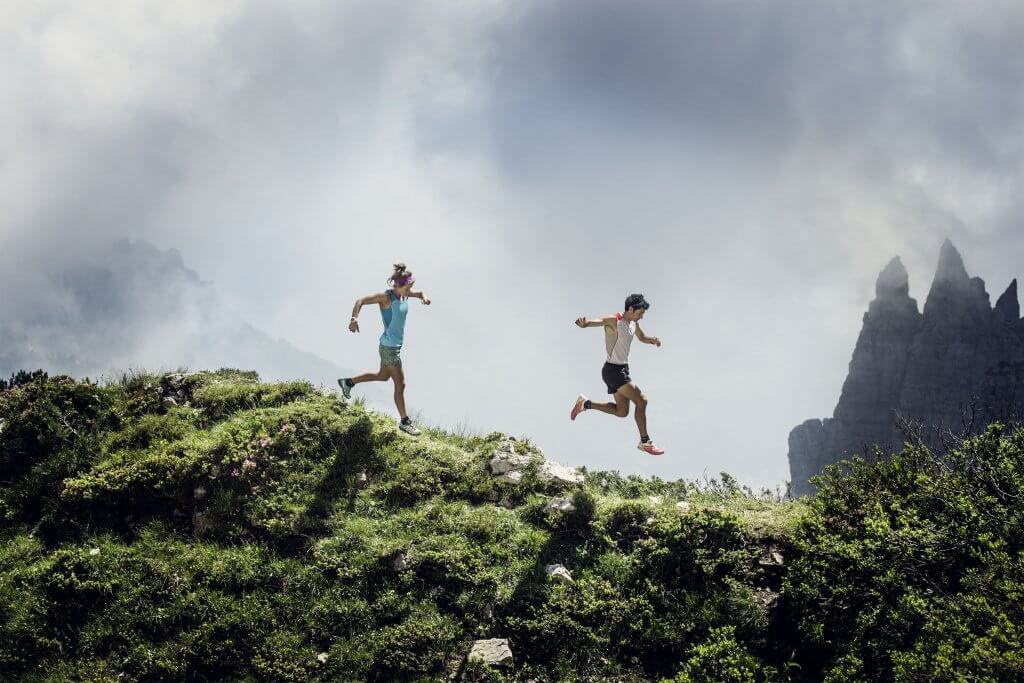 All this fame and largesse was not what he set out to achieve. His natural athletic prowess thrust him into the spotlight. At the UTMB we saw him sneak up to the start line to avoid the rapturous applause and the attention of an audience who had all turned out to catch a glimpse of him. "It's not the thing that I feel most comfortable with, I like to be anonymous. I'm kind of a shy person and I like solitude. I can be alone for a month and I'll be happy. But it's a part of it and it's good that it promotes people to do the sport and to get outside."
Years of competing and exploring mean that Kilian knows his body a lot better than most of us. This allows him to think very rationally when competing. "I'm someone who is always very optimistic. If it's a bad moment, I try to not to think about it. Instead, I think about what I need to do, if it's to slow down, eat a bit, drink or whatever I need to do in order to move better. I try to be reasonable rather than just feeling the emotions. Because I'm so used to racing, if I feel pain I know when it's dangerous and when it's something normal that will stop when I cross the finish line. I can decide whether to just keep going or to go faster!"
7 Essential Tips for your First Ultra-marathon Race
During the Hardrock 100 – the 100-miler ultra-marathon in southern Colorado's San Juan Range, USA – Kilian dislocated his shoulder. He instantly popped it back into place and went on to win the race from there. He shrugs nonchalantly about the incident. "I've had several dislocations over the last three years so it's normal; I need to do an operation on it when the season is over. To run I only need my legs! I have had this injury before and I knew how to put it back so it was not that painful. It's a mind game. You need to try to think about something else so you don't think about the pain."
As I observe him and learn more about this ultra-running legend, I can't help but notice a child-like aura about Kilian. He strikes me as a person that just wants to be happy. Just wants to play. "I race because it's fun, it's like playing a game. I'm a competitive person; I like to fight it out on the course with others for fun," he says.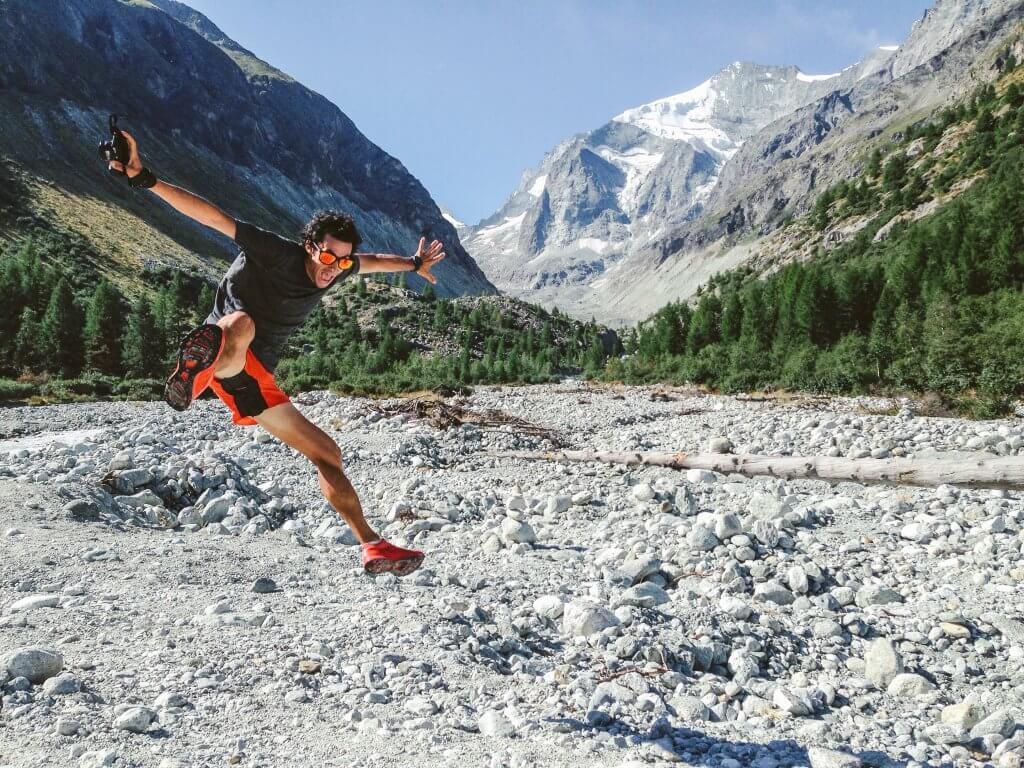 And when you've already won every race you've ever wanted to win, what do you do? You turn to the summits of course. Kilian started a project back in 2012 called Summits of My Life. His plan was to set new ascent and descent records for the most prominent mountains on the planet. He started out by ticking off Mont Blanc, the Matterhorn, Denali and Aconcagua.
Meet the man in charge of Kilian Jornet's recovery 
And in 2017, he claimed the cherry on top, Mount Everest. And he wasn't content with just do it once. Kilian will now be forevermore known as the person who summited Everest twice in one week. Without oxygen, without fixed ropes and with no assistance.
On 22 May, Kilian made his first ascent. He took the Rongbuk monastery route up the north side of Everest and did the summit push up through the traditional route. He completed his climb in 26 hours; setting the fastest known time from base camp at 5,100m to the summit at 8,848m.
"Everybody has a limit, and the way to see when you're reaching it, is through fear. You need to understand your fears and know when it's time to turn back."
The ultra-runner says it was not easy, however. "I didn't feel great and was moving very slowly. I had to stop every few metres with cramps and vomiting. When I got back down I thought I would like to try another attempt if I felt well enough."
So on 27 May, he left advanced base camp at 2am to make the climb again. His second summit (and return to camp) took 28 hours and 30 minutes. "I think summiting Everest twice in one week without oxygen opens up a new realm of possibilities in alpinism and I'm really happy to have done it."
Jornet is almost nonchalant about his achievements like it's something everyone can do. He is never worried about pushing himself too far. "I have been out in the mountains since I was a little kid, so this is what my body is used to. I've been training and competing for more than 15 years and I know my body very well, I know when I'm doing too much and when I need to rest."
Although I am doubtful that he has a limit, he insists he does: "Everybody has a limit, and the way to see when you're reaching it, is through fear. You need to understand your fears and know when it's time to turn back. That's where my limit is!"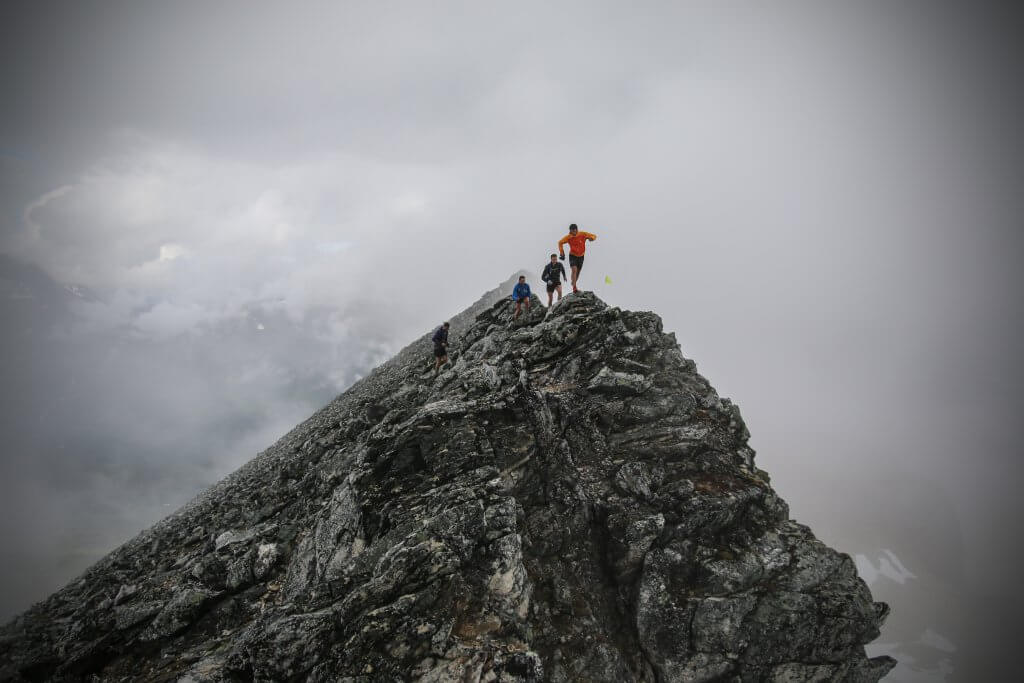 However, he's showing no signs of that reaching that fear threshold anytime soon. "I have many ideas for my next adventure. I want to see what it is possible in the big mountains after spending hours in high altitude. It opens up a lot of possibilities to link summits. I'm always noting things down to do, so I think over the next few months while resting after my shoulder operation, I will use this time to see if maybe I'll do this or maybe I'll do that."
Meanwhile, we will sit back and watch in awe.
Check out our Hard as Nails podcast:
Feeling inspired by Kilian Jornet's story? Take a look at the links below:

Previous Post

Next Post