Don't be afraid to sign up to an ultra-marathon, they really aren't as daunting as they seem.
Taking on your first ultra-marathon is a daunting experience. However, you should give yourself a pat on the back for having the guts to sign up in the first place. An ultra-marathon is not easy – if it was, everyone would be doing – however, it is a very achievable goal. I have rounded up seven top tips for ultra-marathon runners which have helped me reach the finish line of many a race.
1. Banish all expectations
An ultra-marathon is a completely different ball game to a marathon, especially if your chosen race is off-road. For the majority of races you won't have a target time in mind, nor will anybody ask you what time you achieved – the achievement lies in getting to the finish line in one piece. Embrace the liberation you feel by not having to adhere to strict pacing and instead, listen to your body on race day and find your own natural pace based on how you are feeling at that time and the terrain under foot.
2. Get used to being on your feet for long periods of time
It is important to get long runs in when you are training for an ultra, however, long periods of time on your feet in general will pay dividends when it comes to race day – so opt to walk instead of taking the bus, offer up your chair and stand wherever possible and just get lots and lots of time on your feet – you'll be surprised the difference these simple changes in your lifestyle can make.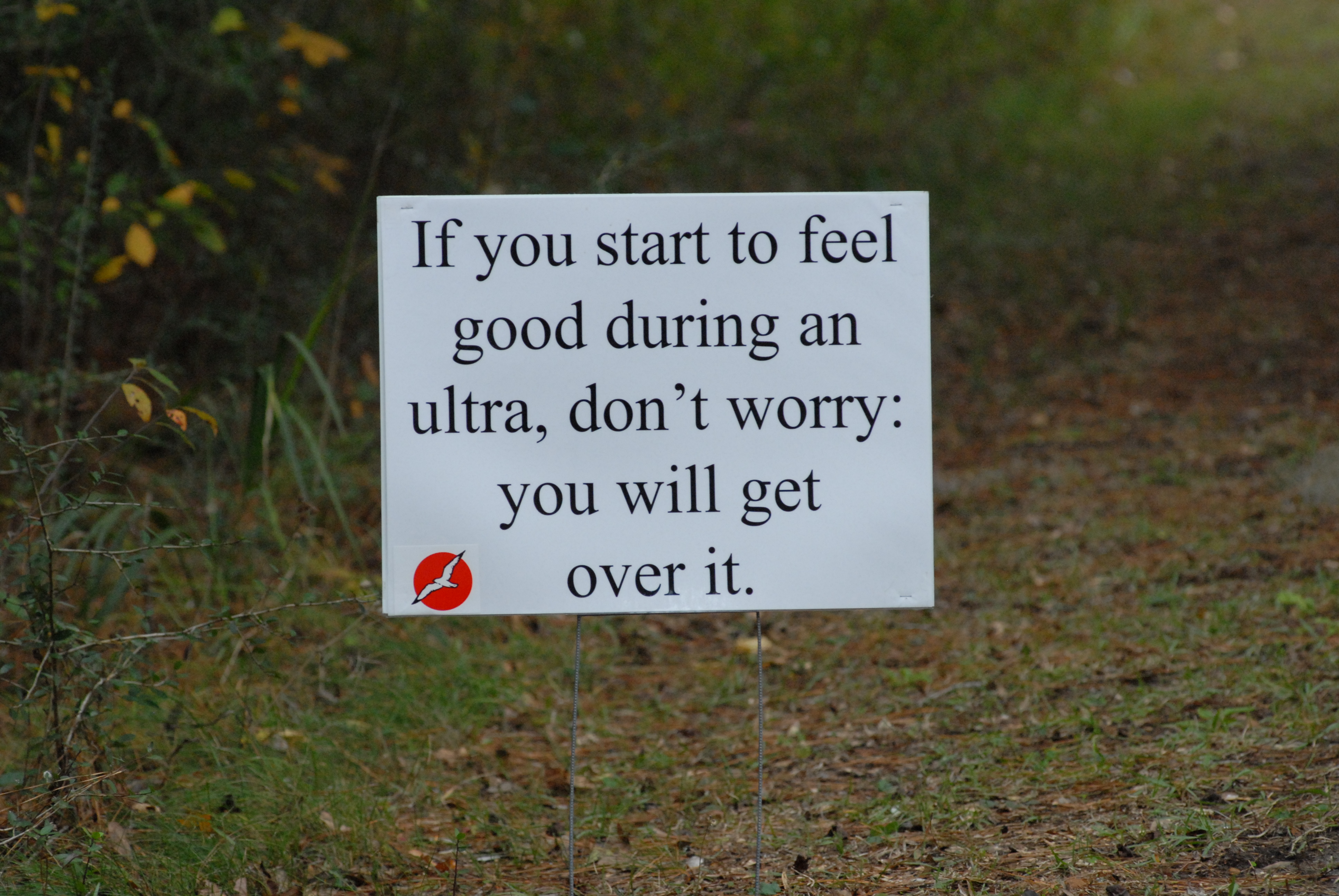 3. It's ok to walk
A common goal for those taking part in running races is to complete the whole course without slowing down to a walk. However, the good news is that it is totally acceptable to walk in an ultra – there is no shame in it. Over long distances, you want to conserve your energy where possible so walking up hills is a good idea, and you will be surprised how little difference it makes time-wise. The aim is to get to the finish line so you need to pace yourself accordingly to achieve that goal. 
4. Try your gear in advance
I've learned from my mistakes on this one. Ripping the store label off your t-shirt an hour before the start of is never a good idea – it can lead to mild discomfort at best and severe chafe at worst. Test out the gear you will be using on race day several times prior to the event. Don't be afraid to try out different combinations of gear until you find the perfect match for you.
Trail running races in Ireland: 10 of the toughest
5. Plan your food
The total distance of your race will determine the amount of food that you will need to take on board. A lot of people do not have a great reaction to gels, so it is a good idea to find an alternative as the last thing you want is an upset tummy on a long race.
I always eat a large bowl of oats before a long race. If I am running 60km or thereabouts I will generally only take two mini-Mars bars and a small bag of Jelly Babies with me. However, if I am out for the entire day, I will also take some nuts, dried Mango and my all-time favourite race food – Babybel cheeses in the pockets of my backpack. Food can really act as an essential pick-me-up during those dark moments when out on the course.
6. Don't think about the total distance
I tend to get overwhelmed when I think about the total distance of my chosen race – even with a host of ultra-marathons under my belt, I still get nervous about the idea of running 50 or 60km – it is daunting. If you are the same, try not to think about the race in its entirety, instead, break the course down into manageable chunks. Focus your mind on completing the first 10km of the race at a comfortable pace and congratulate yourself on reaching that point before focusing on the next 10km and so on. You'll be surprised how quickly the finish line comes about.
7. It's a mind game
Mental strength is vital when it comes to reaching the finish line of an ultra-marathon. You are going to get dark moments, but it's how you deal with them that matters. If you do feel yourself heading into a downward spiral, take a moment to look around you, take in your surroundings and try to remind yourself why you are doing the race. Then just focus your mind on completing the next couple of kilometres and you will be surprised how quickly you can shift back into a positive mindset.
Check out our Hard as Nails podcast:
Like this? You should check these out: 

Previous Post