We are saddened and angry to report that a volunteer mountain rescue team in Sligo has been broken into and robbed of vital equipment.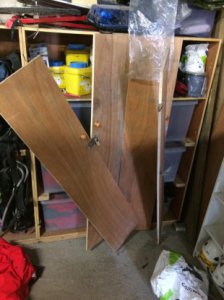 The Sligo Leitrim Mountain Rescue Team discovered €3,500 worth of gear was stolen on Friday night. Gear taken includes jackets, backpacks, and torches. The base was also ransacked.
A spokesperson for the team, Alan Sayers said, "Needless to say this impacts directly on our ability to carry out searches effectively and safely. 28% of our callouts are in the dark and bank holiday weekends are our busiest periods."
In the joint statement, spokesperson for Mountain Rescue Ireland, Ruth Cunniffe, said: It is self-evident that those who dedicate themselves to being on call 24/7/365 to provide emergency assistance in upland and mountainous areas require both operational and organisational support.
Earlier in March, equipment from the Galway Mountain Rescue Team was also stolen. If anyone has any information please contact Sligo Garda Station – 071-9157000.
Check these out:
Previous Post

Next Post