Great news, more dublinbikes stations are coming to Dublin! This is another small step towards a more sustainable city and we heartily approve.
The first of 15 new Just Eat dublinbikes station is officially opened. The rest will follow in the coming months. Today Dublin's Lord Mayor Mícheál Mac Donncha officially opened Dublin city's newest Just Eat dublinbikes station in George's Lane, Smithfield, Dublin 7.  That means there is now 116 (up from 101) stations and 1,600 bikes available in the city.
In addition to George's Lane, three stations will open the vicinity of the Grangegorman campus. These are at St Brendan's Way (South), the Clock Tower (Central) and Ivy Avenue (North). The Just Eat dublinbikes scheme is one of the most successful public bike share schemes in the world. Figures published in February 2018 show there are 67,890 long-term members of the scheme and since launching in 2009 there have been 22,417,162 journeys. 96% of all journeys taken are completely free and the average journey time for users is just 14 minutes.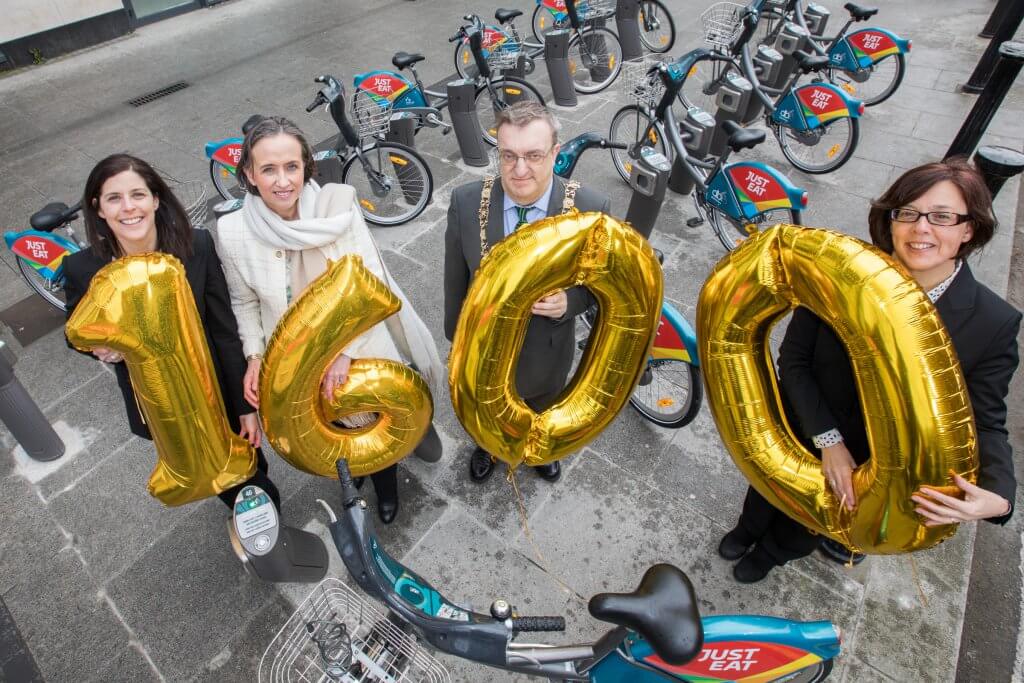 Minister Paschal Donohoe says, "When it was first launched in 2009, no-one could have envisaged the future success of the Just Eat dublinbikes scheme. With more than 22 million journeys taken since that time, their addition to the Dublin transport landscape has been transformative."
Anne Graham, CEO, National Transport Authority, says, "Bike share projects such as the Just Eat dublinbikes scheme have been a great success story. We have seen mode share for cyclists increase dramatically in the Dublin city centre area from 2.3% in 2006 to 6.0% in 2016. The Just Eat dublinbikes scheme has played a significant role in getting people to shift to sustainable modes, and particularly to cycling."
Like this? You should check these out: