May is on the way and in our heads that means it's summertime! The sun is out (we hope), the evenings are longer, and people are happier. It is time to squeeze every drop of fun out of your leisure time and spend the evenings pounding the pavements, your weekends' adventure racing or attending talks and festivals. Just please don't waste them! Here are all the adventurous events and races taking place in May. Holler if we've missed out on some particularly good ones!
Munster Half Marathon Series
5 May, 9 June, 11 Aug, 15 Sept & 6 Oct 2018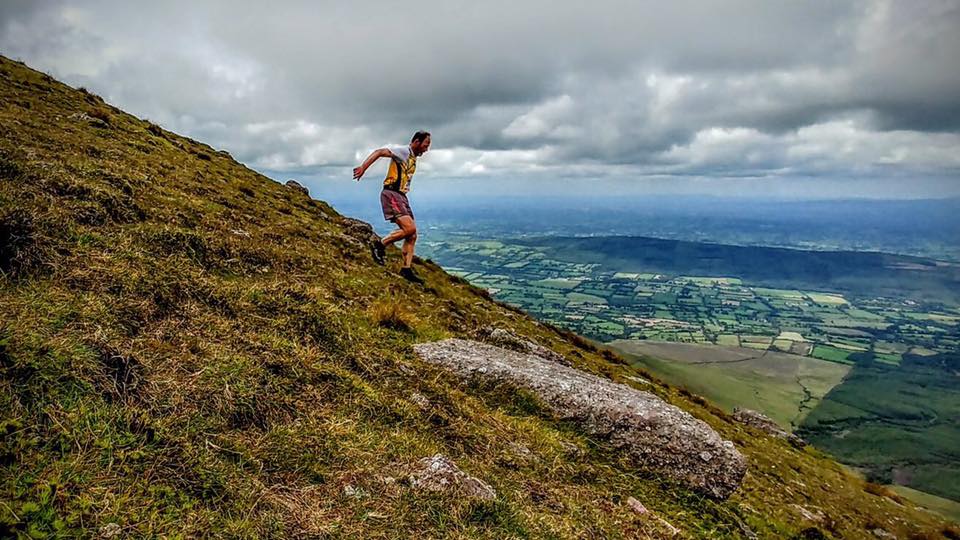 The events in this half-marathon series are run off road so are a great new challenge for road runners and those getting into hill running. To qualify 
for prizes, competitors must run at least four of the events:
 Ballyhoura Trail Half Marathon, Limerick (5 May), Silvermines-Killoscully Half Marathon, Tipperary (9 June), Galtee Half Marathon, Limerick (11 Aug), Glen of Aherlow Trail Half Marathon, Tipperary (15 Sept) and Nagles Half Marathon, Cork (6 Oct).
More info: IMRA
Hiking Tours in the Austrian Tirol
May to Sept 2018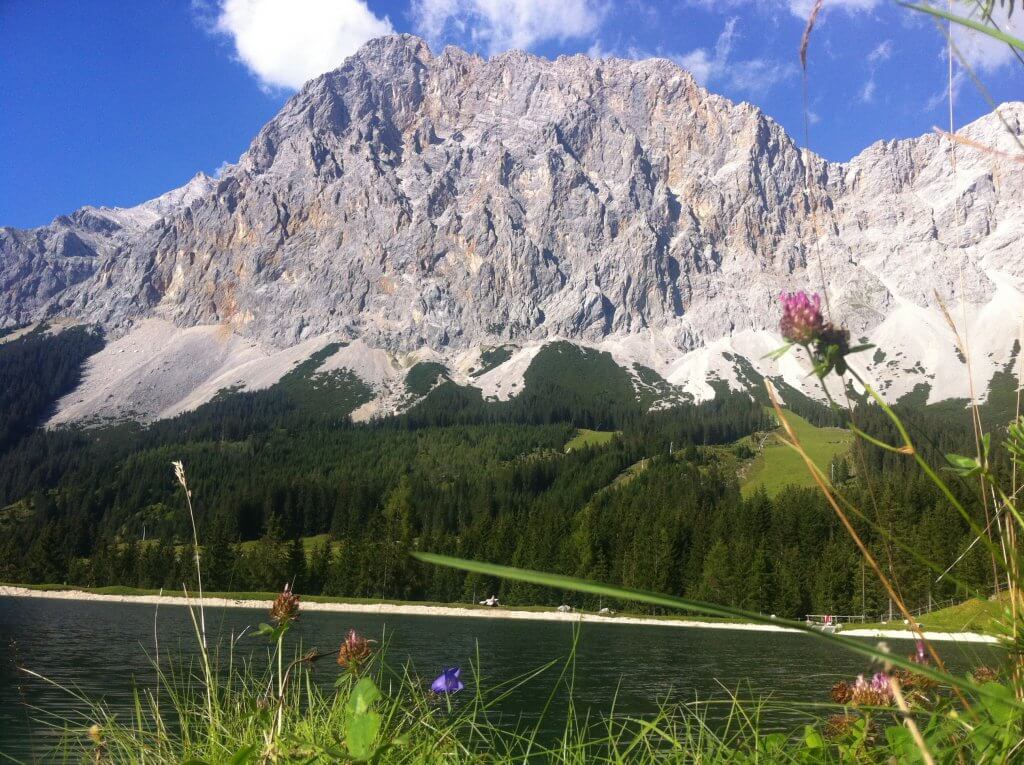 Looking for the perfect hiking holiday for your hiking group, friends or family? The beautiful resort of Ehrwald in Austria is ideal. Enjoy guided walks in the hills and valleys of the Tiroler Zugspitze Arena by day led by experienced local guides and kick back on the gorgeous sunny terrace of the truly welcoming Sonnenberg Hotel in the evening taking in the staggering views of the surrounding mountains. This trip costs just €699 per person
 for seven nights, flights, half-board accommodation, five guided walks, and a half day excursion to Fussen on either arrival or departure.
More info: outsider@topflight.ie/www.topflight.ie/tel. 01-2401753.
Irish Ultra Championships
5 May, 9 June & 15 Sept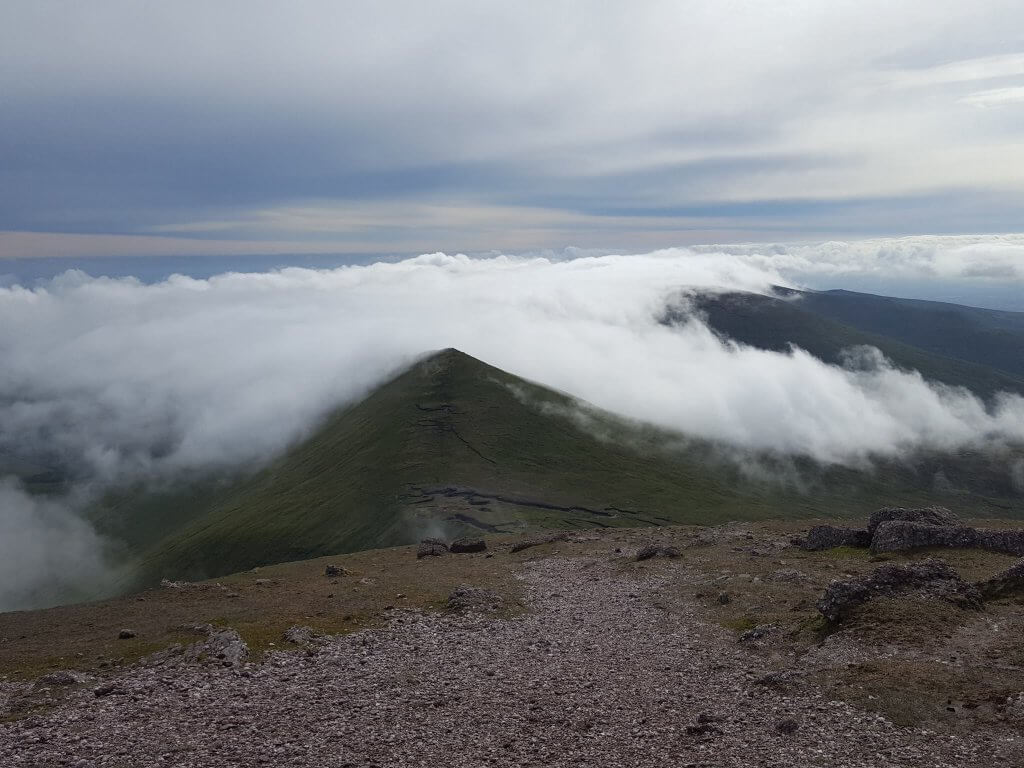 If an off-road ultra is on your bucket
list, there are none finer in Ireland than these on the IMRA calendar:  Ballyhoura Trail Ultra Marathon 58km (5 May), Wicklow Way Race 127km (9 June), Glen of Aherlow Ultra Trail Run 63.3km (15 Sept). The Glendalough Clover (solo) 80km (24 Feb) was also part of this championship.
More info: IMRA
Ballyhoura Walking Festival
5-7 May 2018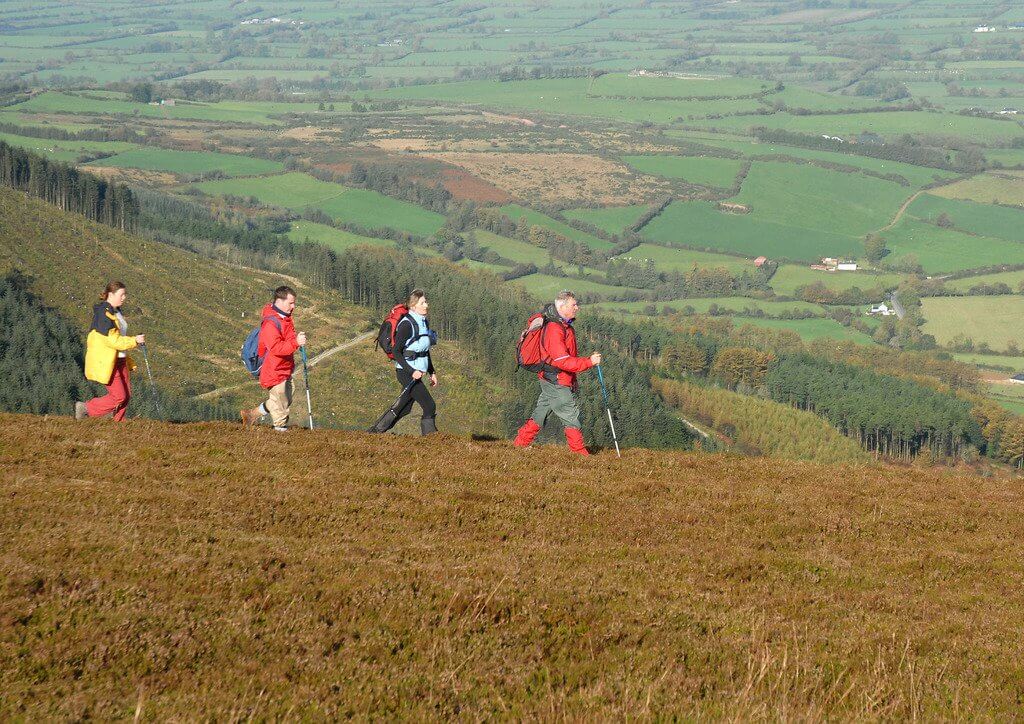 The Ballyhoura International Walking Festival is the perfect opportunity to explore the hills and valleys of this stunning part of Ireland (Cork/Tipperary/ Limerick) in the company of local guides. A packed programme offers walks and events for all abilities and covers heritage, archaeology, history, flora and fauna.
More info: Visit Ballyhoura
Kerry Camino Walking Festival
5-7 May 2018
The Kerry Camino is a charming walking trail which runs from Tralee along a section of The Dingle Way. It is the route believed to have been taken by Saint Brendan back in 512AD as he travelled to Santiago de Compostella. This festival will feature hikes by day and music sessions by night. The event is supported by Irish company Camino Ways and they will host a Camino talk over the weekend.
More info: Camino Ways
Connemara Adventure Challenge and Duathlon
5 May 2018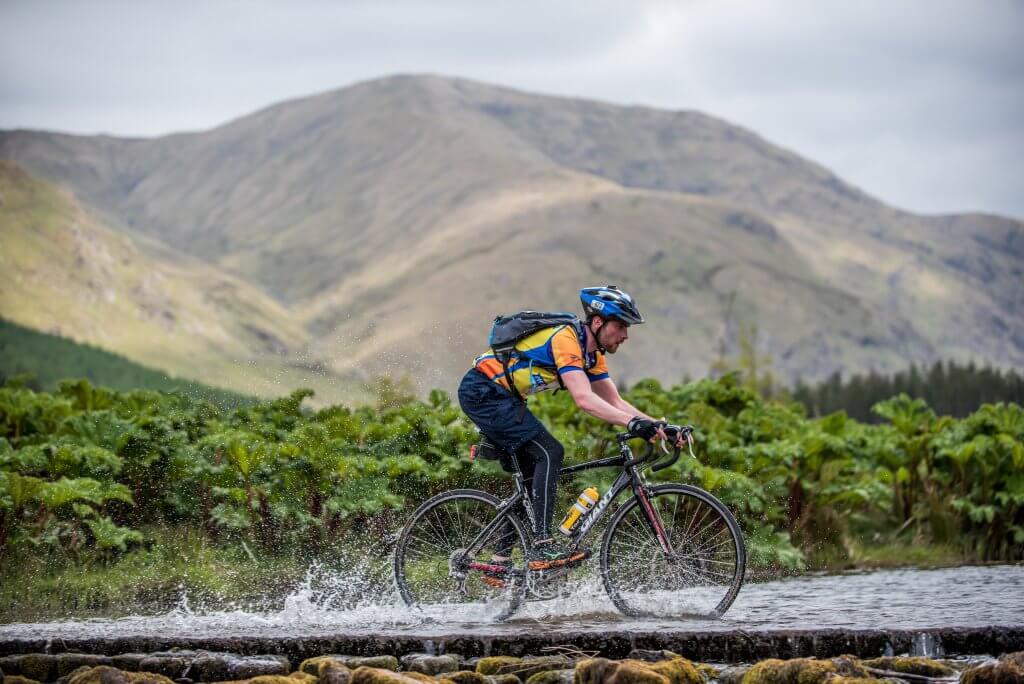 This 32.5km race involves trail running, cycling and kayaking and is a perfect introductory race for those who are
new to adventure racing or looking for
a training race. If you really don't fancy getting o solid ground, the organisers have included a 29km duathlon option which drops the kayak section. Both events are followed by a free after-party, so why not make a weekend of it and really take advantage of the stunning location that is Killary Harbour.
More info: Gaelforce
The Leinster League
9 May, 16 May, 23 May, 30 May, 6 June, 13 Jun, 20 June, 27 June, 4 July, 11 July, 18 July, 25 July & 1 Aug 2018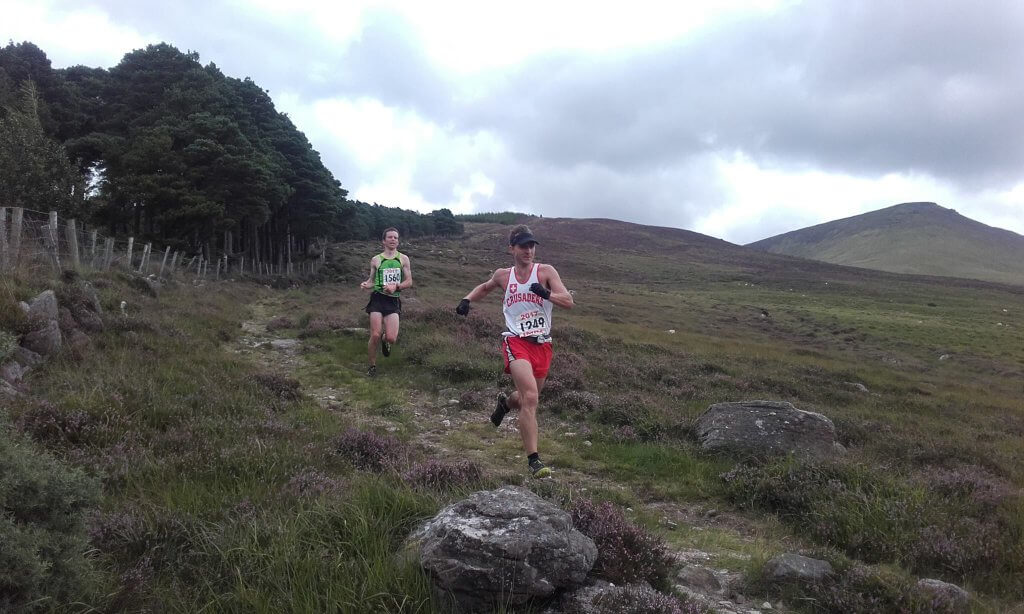 Organised by the Irish Mountain Running Association (IMRA), this hill running league takes place on Wednesday evenings in Dublin and Wicklow throughout the summer. Distances
 and difficulty vary greatly so there is something for everyone. However, participants must run seven races out of 13 and have volunteered at least twice in the current calendar year, to be eligible for prizes. The events are as follows: Bray Head 6km (9 May), Scalp 5.8km (16 May), Howth Summer 8km (23 May), Carrick Mountain 6km (30 May), Prince William's Seat 7.58km (6 June), Scarr 8.25km (13 Jun), Glasnamullen + Djouce lap 10.2km (20 June), Trooperstown Hill 9km (27 June), Sorrell Hill 9.45km (4 July), Brockagh 11km (11 July), See ngan 8.74km (18 July), Ballinastoe (July 25) & Downshill 10.13km & End of League BBQ (1 Aug).
More info: IMRA
Clare Island Singles Adventure Weekends
11-13 May & Sept 2018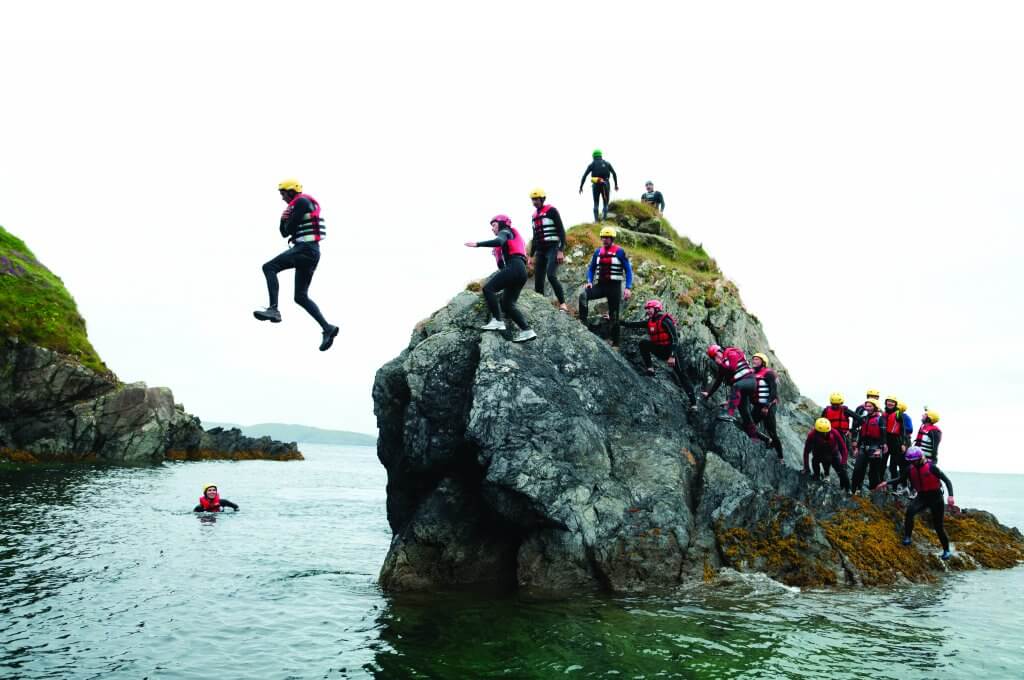 Forget Tinder; this weekend on gorgeous Clare Island might just be the perfect way to meet a partner in crime! The Singles Adventure Weekends are perfect for singles who are up for adventure and craic. It's not a match-making festival, but a chance to bring like-minded people together and provide a fun environment where friendships, and who knows what else, might develop. There's something about adventure in the great outdoors – particularly the more high-adrenaline activities – that bonds people quickly.
More info: Clare Island Adventures
Women With Altitude 2018
11-13 May 2018
Women With Altitude is a Mountaineering Ireland initiative to encourage women 
to take on greater challenges in mountaineering, be it personal, technical or leadership challenges. Organised by an all-female team, in 2018 it will be hosted in association with Gartan Outdoor Education Centre, Co Donegal.
More info: Women With Altitude
Quest Wales
12 May 2018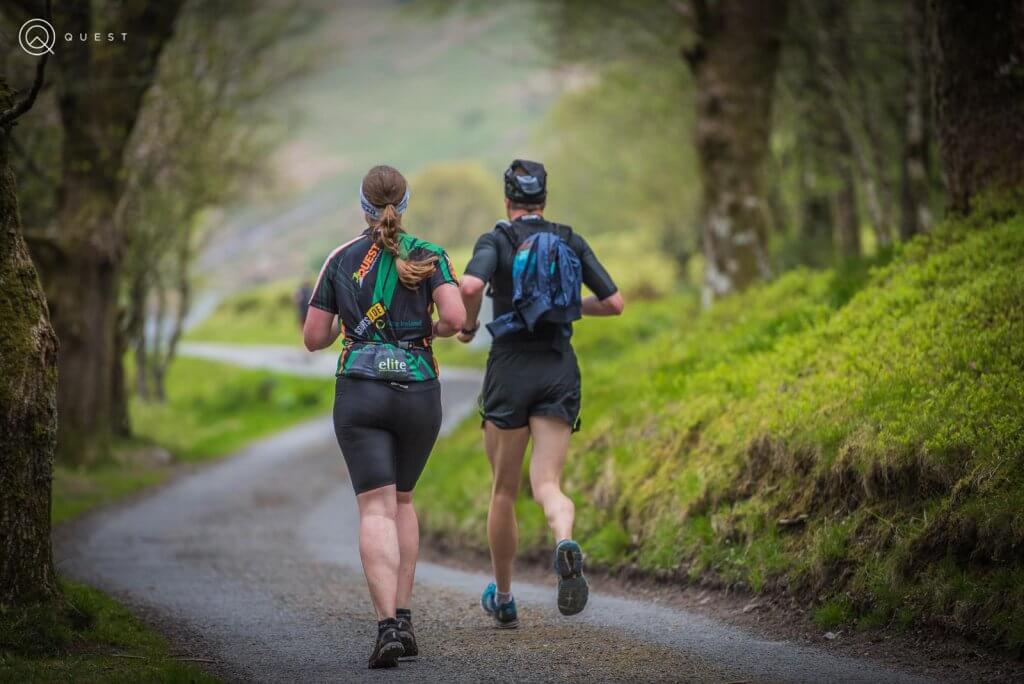 If you are looking to get out of Ireland for an adventure, the Quest adventure series has an awesome race through the Snowdonia National Park in Wales. There are three options to choose from – the 53km expert route, the 42km sports route, and the 25km challenge. The race travels through the stunning scenery of the village of Betws-y-Coed and into the surrounding rugged mountains, lakes, woodlands and waterfalls. Quest is even planning to organise a bus from Ireland to bring participants and their bikes to Wales.
More info: Quest
Gravity Enduro Ireland Series
19-20 May, 16-17 June, 4-5 Aug, 8-9 Sep 2018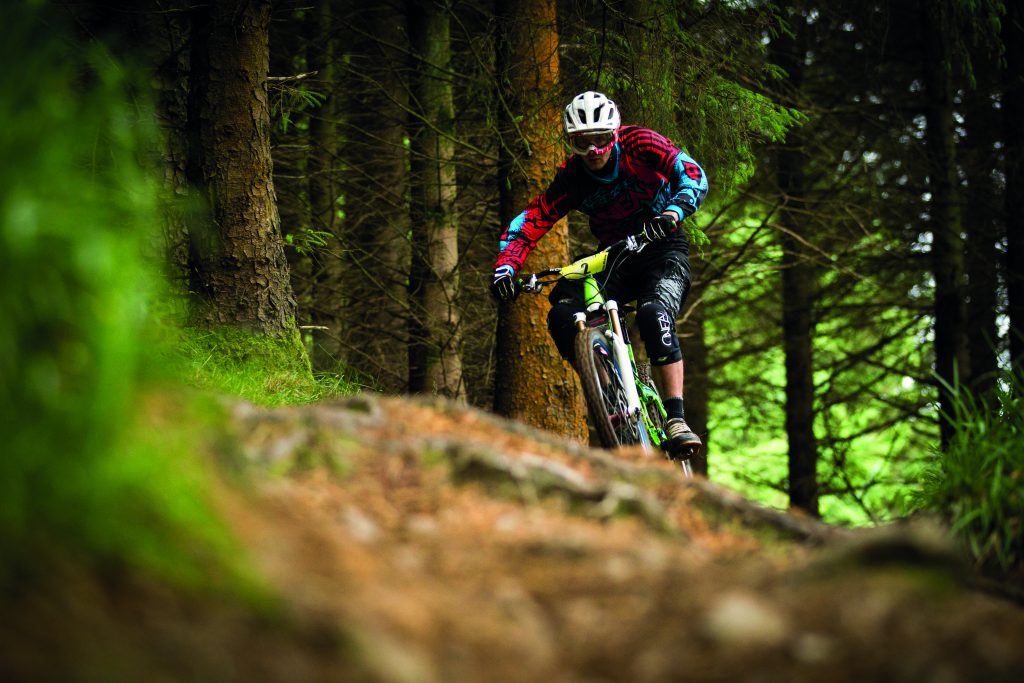 The Gravity Enduro Series is the original national Enduro series in Ireland offering a collection of five (possibly six) two-day events held across the country. This year's locations include Ballinastoe, Mt Leinster, Ticknock, Ballyhoura, and Djouce. Gravity Enduro combines cross-country riding and the technique of downhill racing. Courses are approximately 25km long and include five mainly downhill 'special stages' running simultaneously. The downhill sections are timed. The 2018 season is set to include new age categories to align with the Enduro World Series. The series will also feature a new hardtail class, plus the possibility of two women's categories.
More info: Gravity Enduro
Coast to Coast Multisport Race
19-20 May 2018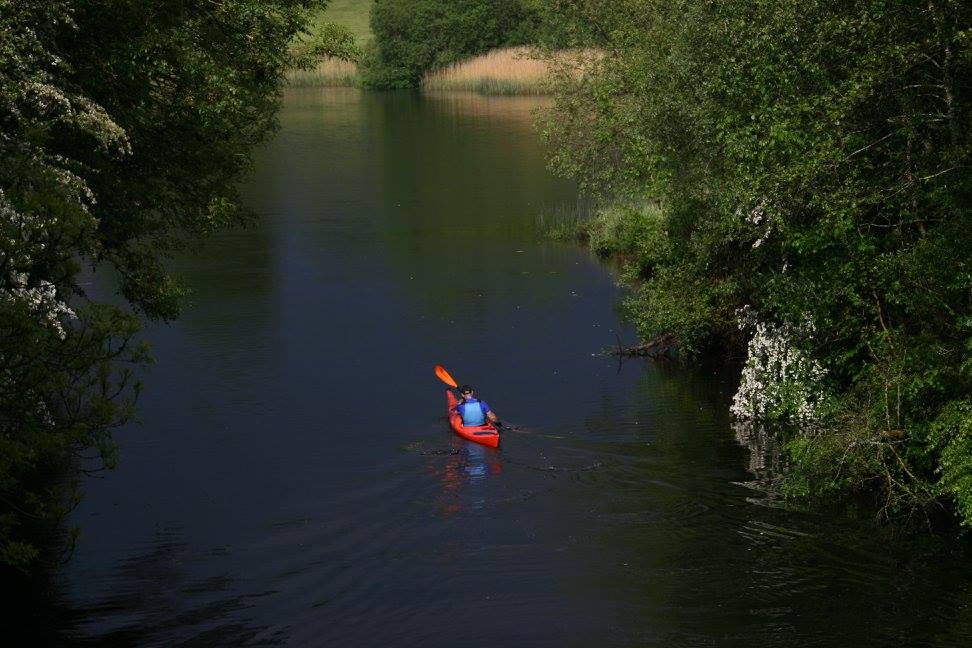 This might just be the ultimate Irish adventure! There are two options to choose from on this event which sees participants traverse the country from west to east, covering 300km+ from Enniscrone in Co Sligo to Newcastle, Co Down. You can choose the epic option and kayak, bike and hike/run non-stop, or opt for the two-day version where you'll sleep in a bed for the night. The route passes through stunning unspoilt rural locations, quaint villages and along The Shannon-Erne Waterway, one of the most famous waterways in Ireland.
More info: 26 Extreme
Coast to Coast Sportive
19-20 May 2018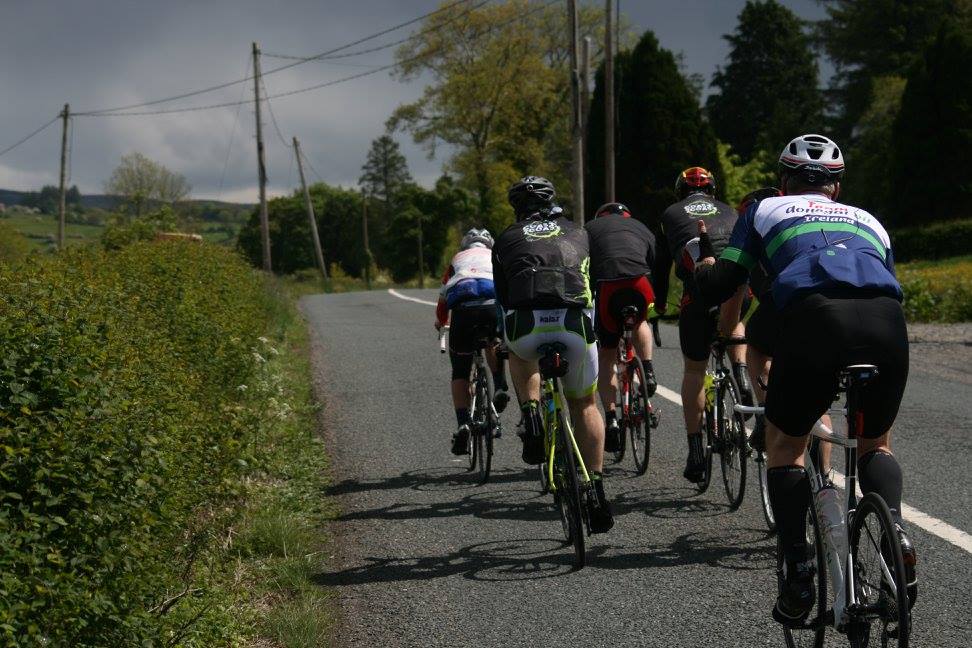 This cycling event is a two-day event which brings riders from Enniscrone, Co Sligo, to Newcastle, Co Down, passing through Leitrim, Fermanagh, Armagh, and
the epic undulations of the Mourne Mountains along the way. Designed to be a challenge for every type of cyclist, this event will run concurrently with
 the legendary Coast 2 Coast Multi Sport race, so riders on the course may be fellow sportive cyclists or members
 of the teams on the multi-sport race.
More info: 26 Extreme
Coast to Coast Mountain Race
20 May 2018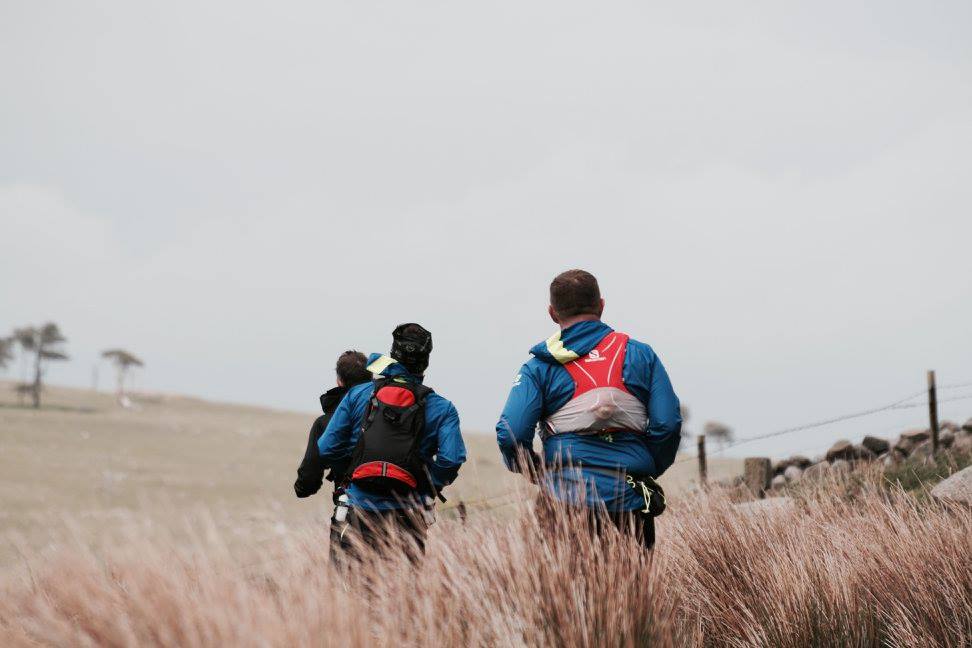 The final event of The Coast to Coast collection is The Mountain Stage, an individual running event for those who want to be part of the buzz of the Coast to Coast. Starting at Kilbroney Park, Rostrevor (the same location as the Coast 2 Coast Multi Sport competitors make the transition from bike to run), you'll cover 32km of mountain road, forest track and open mountain, summiting Northern Ireland's Highest peak, Slieve Donard on the way. This is not a challenge for the faint of heart!
More info: 26 Extreme
Lough Cutra Castle Triathlon
26 & 27 May 2018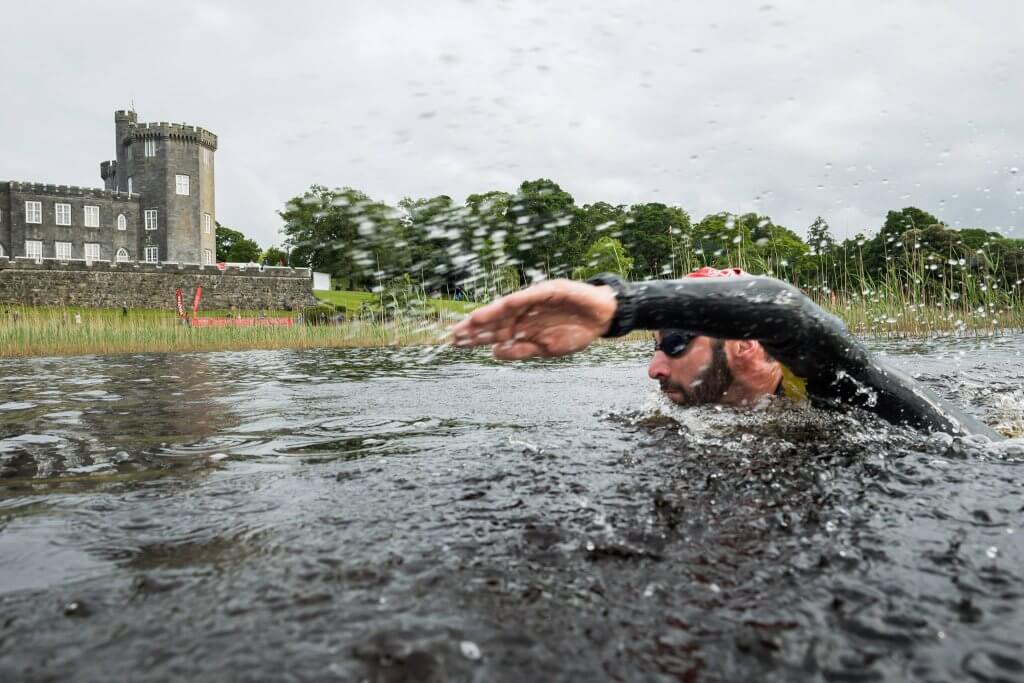 Taking place against the stunning backdrop of Lough Cutra in Co Galway, events that take place over this weekend include a standard distance triathlon, a super series event and the mixed relay championships. The swim will take place in the onsite lake, after that you'll cycle through the Burren and finish up with a run around the castle grounds.
More info: Triathlon Ireland
Ring of Beara Cycle
26 May 2018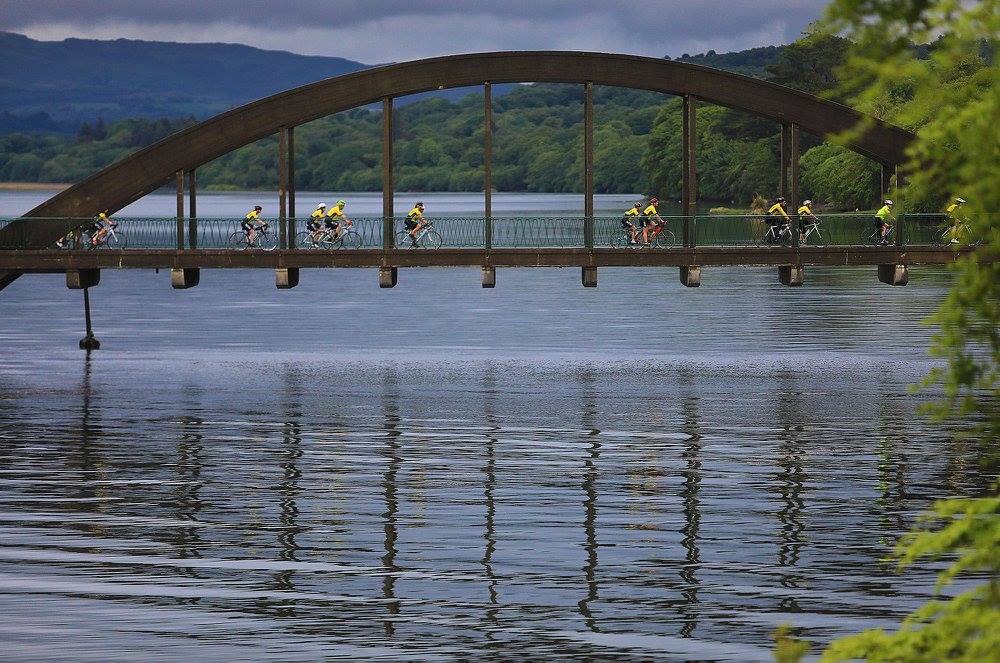 Running through Cork and Kerry, the Ring of Beara is one of Ireland's most gorgeous routes. And what better way to experience its beauty than from the saddle of a bike. Participants can choose from 140km or 110km and will cycle along a coastal route on the rugged peninsula, passing through picturesque and quaint towns, including Ardgroom, Eyeries, Allihies, Castletownbere, Adrigole and Glengarriff. Then it's finally back to Kenmare to be rewarded with hot food, hot tubs, massage
and entertainment. Expect plenty of challenging ascents and descents.
More info: Ring of Beara
Dublin Mountains Challenge
27 May 2018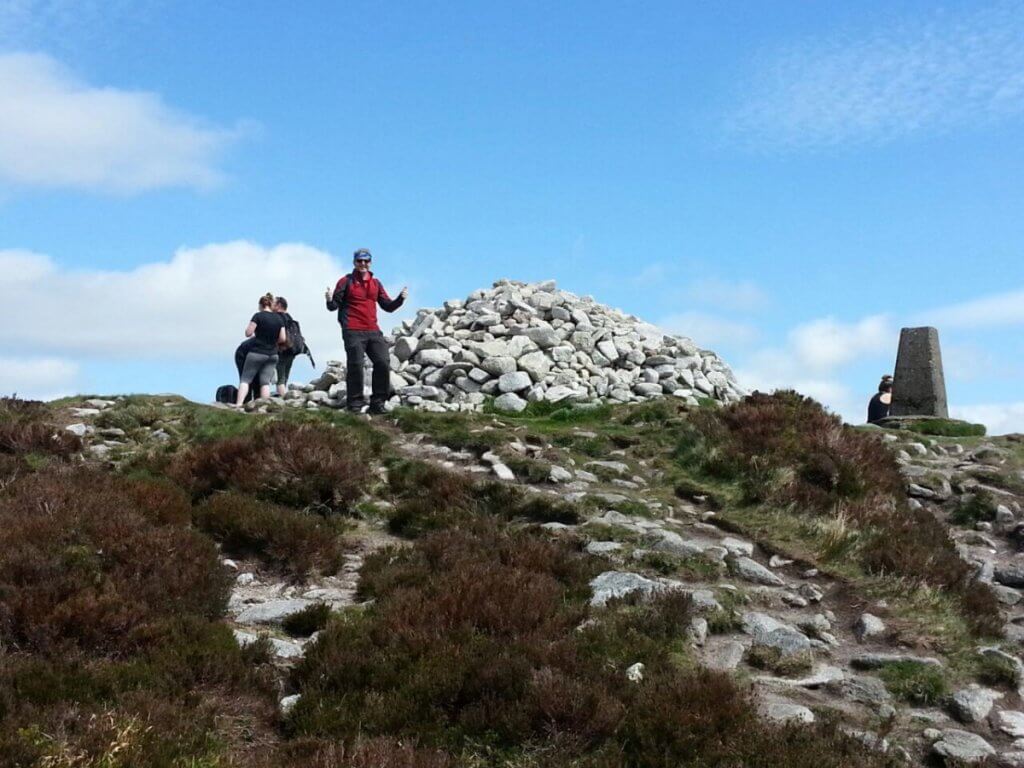 This hiking challenge follows the gorgeous Dublin Mountains Way. Enter as an individual or team of four and choose from a 24km or 42km route from Tallaght Stadium to Three Rock or Shankill. This event raises funds for Barretstown, an organisation which offers free-of-charge residential camps for children with a serious illness. The camps provide a range of adventurous and challenging activities and supported behind the scenes by safe, medical attention.
More info: Barretstown
Like this? You should check these out: