On the 27 August, Columbia Sportswear athlete Richard Nunan and his teammates, Thure Fuhrmann and Zoran Škrba, will embark on one of the toughest foot races in Europe. The Petite Trotte à Léon or the PTL as it is more commonly known is an epic 300km running race around Mont Blanc that takes in a whopping 28,000 metres of climbing.
Teams of two or three have to complete the course – which is entirely self-navigated – in under 151 hours, hitting strict cut-off times along the way. Only 300 people take part in this race every year, all of whom have serious mountaineering credentials. Sleep deprivation, changing weather conditions, near impossible navigation and gruelling terrain all add to the challenge.
We caught up with Richard to find out how he is feeling ahead of the PTL.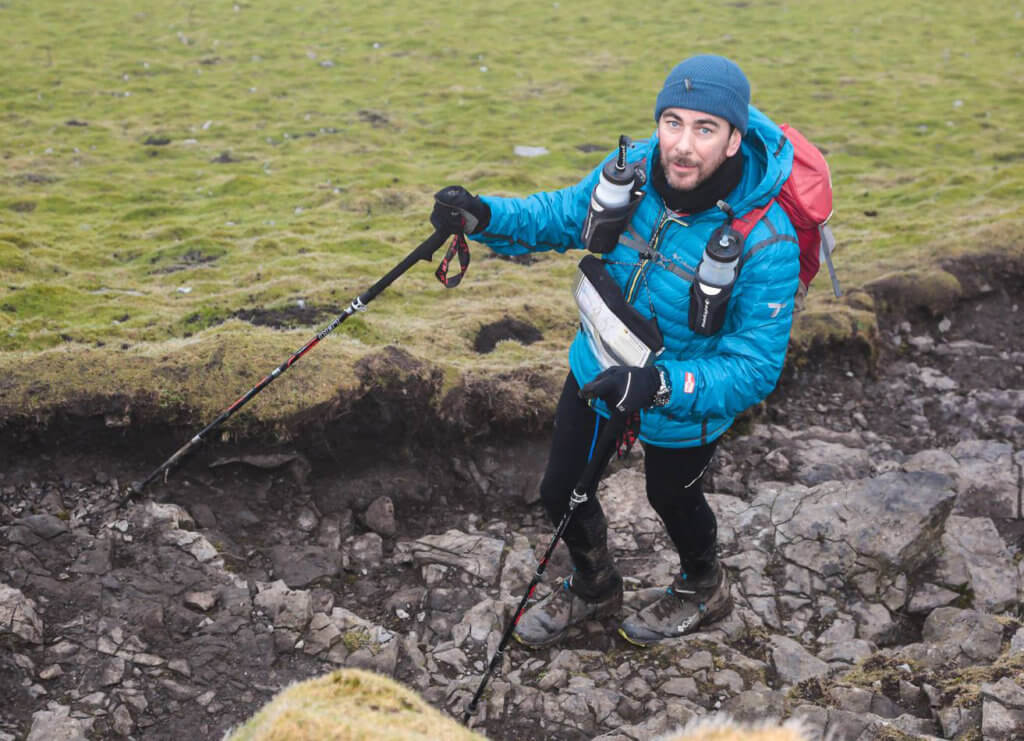 You are just two weeks away from this epic challenge? How are you feeling? 
It's hard to believe that on Monday two weeks we will be at the start of an epic challenge! We just did the Seven Sevens race last weekend in the Mournes (the race takes in seven of the highest peaks in the Mourne Mountains) so it's been a bit of a tired week this week. I am approaching the last weekend of serious training now and I am feeling fine. I am debating taking part in the Circuit of Avonbeg race on Sunday and then after that, it's all about gear, sleep and good eating up until the big day.
What was it about this mammoth event that attracted you to it? 
The PTL gives you the chance to go to places in the Alps that are rarely visited and way off the beaten track. The scenery is going to be epic. The people that take part in the PTL are mountaineers, real mountain people, so we will get to experience the scenery, people and the epic challenge of a six-day footrace with over 28,000 metres of climb over 300km.
UTMB: Everything You Need to Know
Having done the TDG (Tor des Géants) I am keen to experience the difference. This time we will be navigating our way as opposed to following waymarked trails over six days. It is going to be mental. We have already seen that some of our fellow competitors are doing recces of the provisional route and are getting lost out there, and we have to do all of this against the clock, it is going to be nuts!!
What does a typical training week like for you? 
This is the first year in a while that I haven't been kayaking or adventure racing. Lately, I have to think about getting miles in the legs. I've been doing a lot of long runs in Wicklow at the weekends, a couple of long races, I do the IMRA trail runs on Wednesdays and a bit of running and biking on the other days.
There is a whopping 28,000m of climbing in this event, how do you train for that in Ireland? 
I spend as much time in the hills as possible. With the Mammturks, Mournes, the Reeks and Wicklow it can be done. I do wish I lived in Newcastle, Co Down this year as the Mournes offer Bearnagh, Donard Commedagh and the Skyline route all of which are good climbs.
My experience as an adventurer racer will also be a great benefit to me as I have lots of experience in multi-day events.
What are you most worried about heading into the PTL? 
The biggest challenge will be to not go off too fast. The course apparently hits singletrack pretty quickly so it will be cool. I am a bit anxious about clambering over all the obstacles with tired bodies at night while trying to stay ahead of the cut-offs. We need to avoid getting into a situation where we have more kilometres to cover than time to do so. We really need to avoid having too much pressure which will force us to rush through the difficult and often dangerous terrain. We will have to see if the old quads will hold up!
Nikki Bradley's Guide to Staying Positive
Talk me through your strategy for the 151 hours? How will you manage your food and sleep etc? 
The strategy will be to keep moving from hut to hut at a pace that never red lines. We will aim to take two or three hours sleep during darkness with an occasional powernap in the sun I would say. This will all change as the route progresses and will depend on where we are with the cutoffs and the how the weather unfolds. Our plan is to be in Chamonix on Sunday morning, finishing the race with all the UTMB runners.
The weather is so unpredictable at this time of year… you could be facing hot weather, snow, torrential rain… how do you manage your kit for that? 
Yes, it's mad. We have crampons for the glaciers and sunblock for the sun! We all have pretty good gear thanks to our friends and sponsors at Columbia Sportswear. I am so happy with their Caldorado shoes, I have been raving about how in all my years' adventure racing and ultra running I have at last found a shoe where I don't lose a toenail or blister, it's a big thing!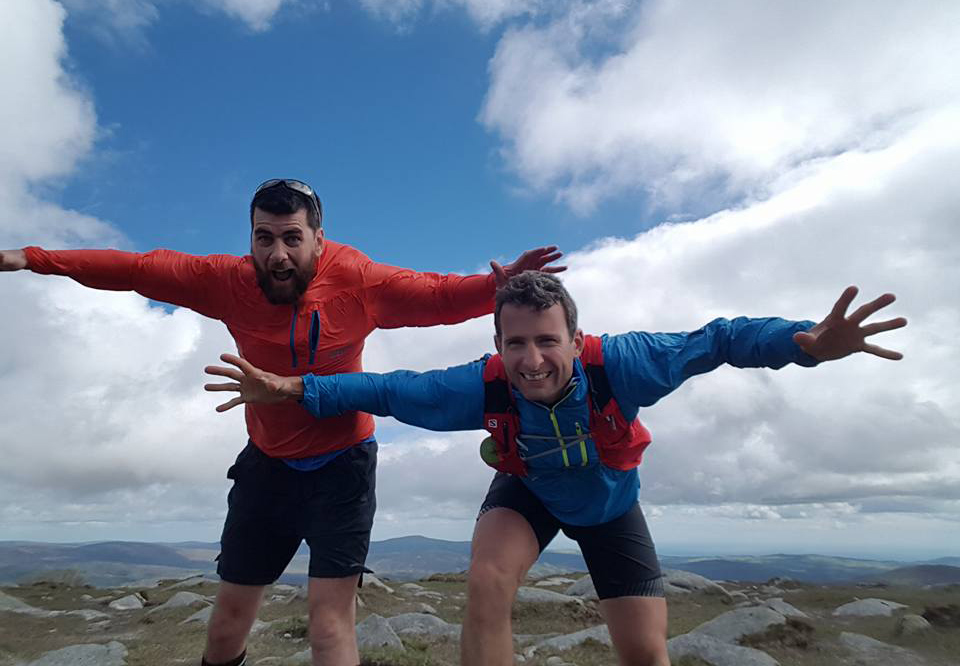 What is the one piece of kit you can't live without? 
Gehwol foot cream. It was recommended to me by my good friend Adrian Tucker who sadly passed this year. We will be doing this race in his memory, it is so sad not to have him around this year for his knowledge and advice. He is the only other Irish person that I know of to have completed the PTL.
You're likely to have a few dark moments during this event. How do you manage these? Do you have a technique for getting your mind back in the game when things aren't going your way? 
Thure and I have done a few adventure races together so we are very good at distracting one another during the low points and sleep deprivation which will be a major factor. We have been in races where things have gone wrong and we have come back stronger. So we hope that we will be able to the same when things get tough on the PTL.
Brought to you by:

Check out our Hard as Nails podcast:
Like this? You should check these out: