We all have bad days; it's just part and parcel of being human, unfortunately. The real struggle is to remain positive in the face of adversary and that sometimes comes down to a choice. If anyone knows how tough it can be to put on a brave face and power through when faced with pain or bad news, it's adaptive adventurer Nikki Bradley.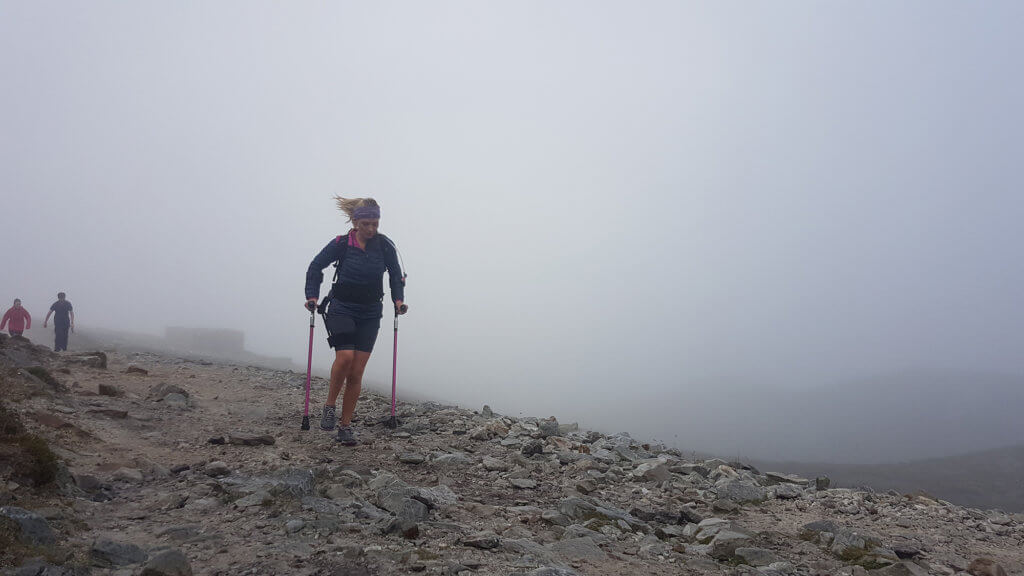 Diagnosed with a rare form of bone cancer at 16 years of age, Nikki Bradley (31) is one of less than 10 people in the world to survive her form of Ewing's Sarcoma. After receiving the news that she would remain on crutches permanently and may face full right leg amputation, she decided then and there to make the most of her life and embarked on a series of epic challenges. The adaptive adventurer has since completed the Fan Dance Race Series, a gruelling 24km trek through the Brecon Beacon in Wales, climbed a route of the Sólheimajökull glacier in Iceland, abseiled into a 45 foot ice cave and became the first woman to abseil off Fanad Head Lighthouse. Her latest challenge was her biggest adventure to date, the Four Peaks Challenge in Ireland.
The 32 hours it took her and her team to complete the challenge were filled with pain, elation, fatigue and freedom as she took on Carrauntoohil, Croagh Patrick, Slieve Donard and Errigal one by one. And despite stumbles, pain and a few tears, she endured. Here are some of Nikki's top tips for keeping positive when things get tough.
Benefits of Hiking: Hike Your Way to Happiness
1. Set Realistic Goals
To stay positive for me is to stay realistic. For example, if I said to myself now that I'm going to climb Mount Everest in September. There's no way I'm going to be able to stay positive with that because it's just not going to happen. It's not a realistic goal. It may never happen. If I were to ever do something like that it would involve years of planning for someone like me. So, if you are planning something, the first thing you should do is to make a realistic goal. And be honest with what you are actually capable of doing, you don't have to have this conversation with anybody other than yourself.
2. Set Goals Within Goals
I think setting goals within goals also tends to keep me more positive. I did that with the Four Peaks Challenge and it really helped me to keep going. Even on the day itself, there were hundreds of little goals that I would set myself within the one big one of actually climbing the four mountains. It helps to break down the challenge ahead into more manageable and achievable chunks.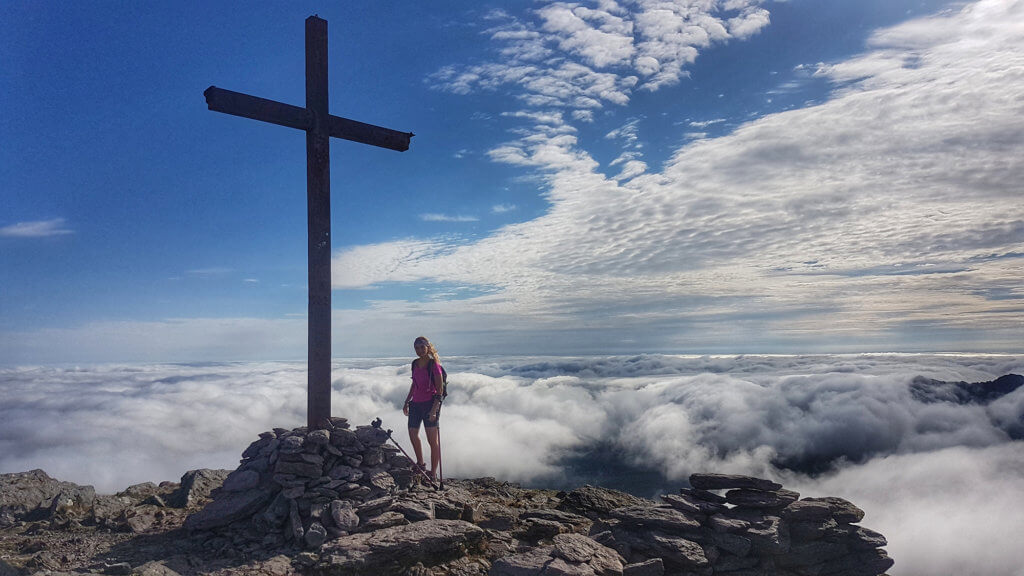 3. Trick Yourself
It's also about tricking yourself, do anything to distract yourself and take your mind off the task at hand. I have a really simple method when things get really tough of counting to eight over and over again when I can't switch my brain off or I'm on the verge of getting emotional. It stops me from thinking about anything else which allows me to stay positive. There's nothing behind it other then I tried it once and it worked.
4. Be Grateful (The Most Important)
Overall, how I think I'm able to stay positive despite what I'm facing and despite what I've already faced is that I'm just so grateful all of the time. I always have been, even before I was sick. I was always somebody that noticed the little things. Being grateful for the small things and being grateful for what you have. I'm lucky that I'm here, when I was diagnosed, 16 others in Ireland were also diagnosed too. The fact that I survived is a plus, so everything else after that is a bonus as far as I'm concerned.
Check out our Hard as Nails podcast:
Like this? You should check these out: