The best selling author, corporate speaker, world traveller, Cotswold Outdoor Ambassador and high-performance coach Pat Divilly (30) is making his mark on the adventure scene of late. Pat is definitely up there with Ireland's best young entrepreneurs, as he strives to help clients all over the world achieve success in both the weight loss and personal development space through his online training courses and best-selling books. Lately, his sights have turned to adventure and climbing mountains in particular. His latest challenge will see him attempt to summit Aconcagua in February. We caught up with the Galway man to have a chat about his goals for 2018 and all things Aconcagua.
You run a successful business, you don't really need to keep upping the ante, yet you continue to do so… what is driving you? 
I enjoy personal growth, it's the message that I'm preaching and it's how I want to live. I think I would be a bit of a hypocrite if I was standing on stage talking about goal setting if I wasn't pushing myself in areas that I felt I needed to improve in.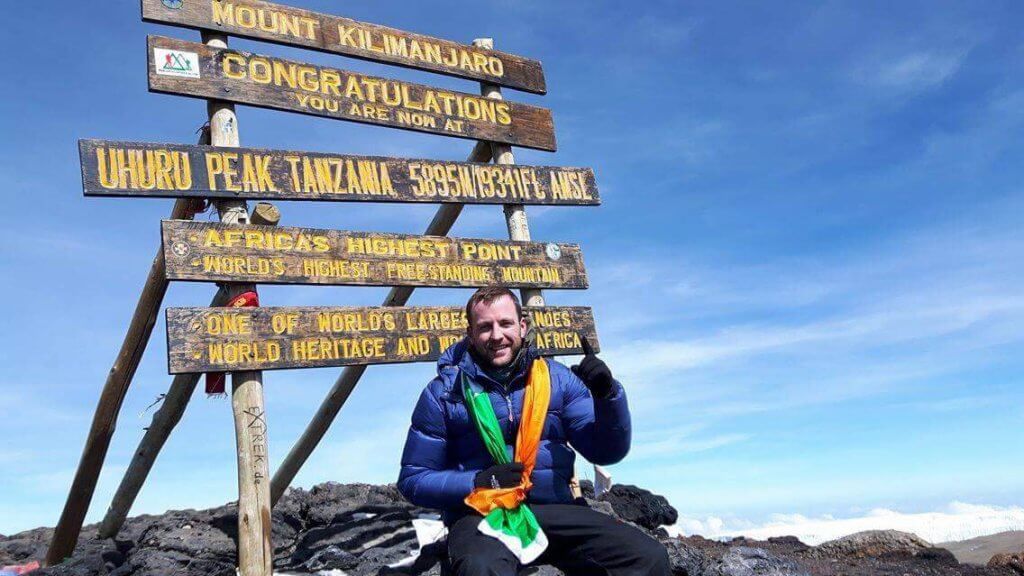 What are your goals this year?
One of my goals this year is to spend less time online. I want to try and spend two days a week offline, completely off of my phone and laptop. I've recently recognized that for a couple of years there I spent glued to my phone and laptop. I think my priorities have changed. That's part of why I now enjoy going on different expeditions, it is the headspace it gives me.
Rather than setting goals, for me this year is more about how I want to live. So I've got three words, playful, confidence, and inspiring. They are the words that I want to live by this year. And I try to remind myself every day, to not take things too seriously, don't hold back, don't put people on pedestals, be inspiring, and to encourage people. And if I do that every day, I'll be doing alright.
8 pieces of gear Pat Divilly can't live without
Why the move from gym to adventure in the outdoors?
My message with fitness is that you have to find what you like, some people love the gym other people hate the gym. Different things tick different boxes for people at different times. And for me, at the moment it's been able to go offline for two or three weeks at a time. I need that space to get clarity to think about what my next move will be. I like being outside, I like the challenge physically and I like the mental aspect of it. I suppose it ticks a lot of boxes that the gym doesn't tick for me anymore. And I like travelling; I mean it just covers a lot of where I'm at right now. I used to just want to be big and strong and now I want more. I want the headspace, I want to get away from technology, I want to be with other people, and I want to challenge myself. I like the simplicity of just going out and not having to think about a million things and just be there in the moment.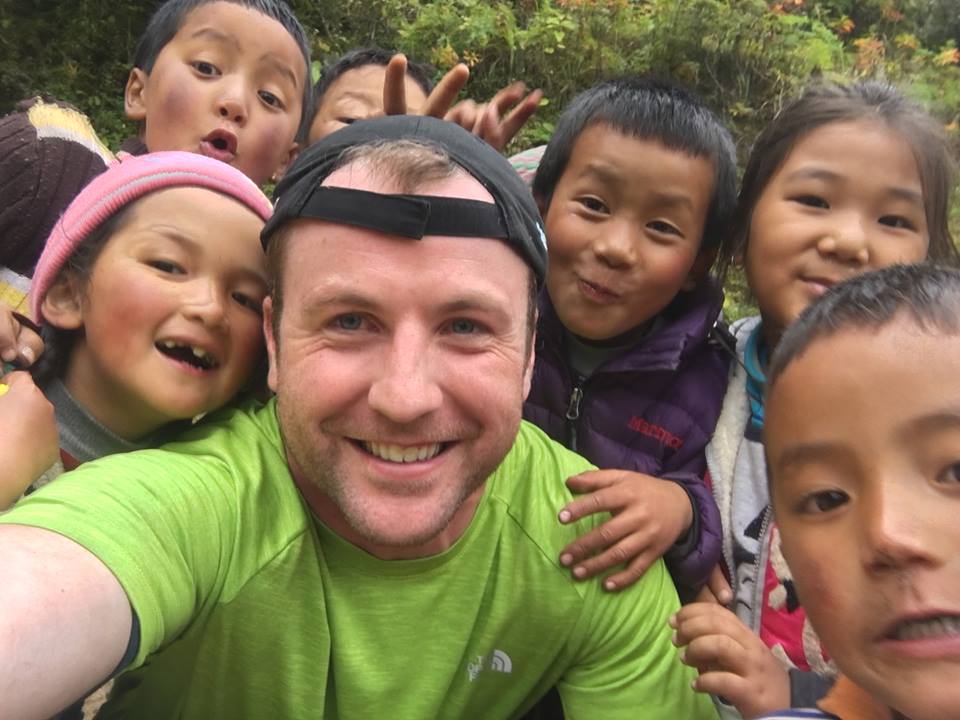 Why choose Aconcagua?
It's a new place and a new challenge in terms of the altitude aspect. I've done Kilimanjaro and Elbrus, the next step for a lot of people seems to be Aconcagua. I'd like to look at Denali or some of the stuff in the Alps in the future. There's not much technically challenging about Aconcagua, it's just the length of time you're out there and the altitude. I did Machu Pichu, Everest Base Camp, Kilimanjaro, and then Elbrus all in the space of a year, so this was one of the obvious next choices.
What kind of training are you doing for it?
I do a lot of martial arts training. I'm going to the European Champions on Monday actually. I do a bit of jujitsu, 2-3 hikes a week and weights.
What are some of the key pieces of gear you'll be bringing with you?
As a proud Cotswold Outdoor Ambassador, I'll be getting my kit from Cotswold Outdoor. I'll be wearing a pair of North Face Men's Straight Paramount 3.0 Convertible Trousers, a Mountain Equipment Annapurna Jacket and using a Black Diamond Raven Ice Axe.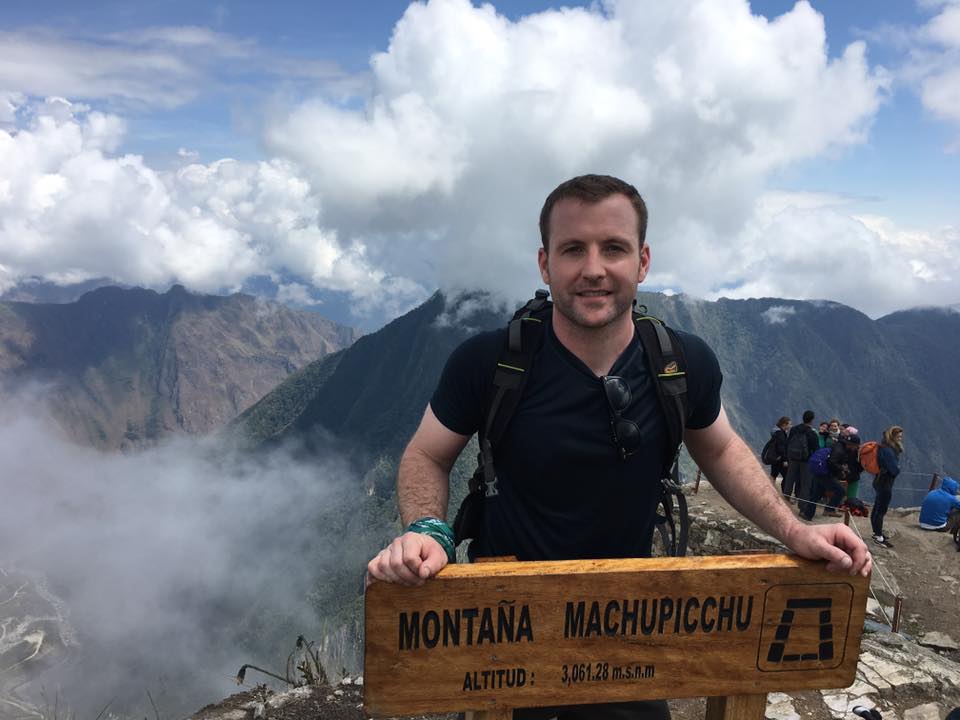 What's your process for achieving goals?
I always work backwards. I start with the end in mind. The analogy I'm using at the moment is it's a bit like a GPS in the sense that a lot of people paralyze themselves thinking about a million things that need to be done. But the GPS just gives you one direction at a time. It doesn't give you the next step until you do the first one. For me, I decide what I'm going to do and then ask what is the first step no matter how small it is, once you get moving it brings a bit of momentum rather than being stuck in your head. So for Aconcagua for example, the first step is maybe ringing a few friends who have climbed it and gathering information.
5 top strength & mobility exercises for January
When you first started out in Personal training you moved to Dublin and things didn't work out, you had to move back home and start all over again. Any advice for people who are in a similar position to that now?
I think looking back my big mistake was getting ahead of myself. Back then I was thinking of having 100 clients. I had all these big dreams and was looking at the big picture rather than trying to focus on where I was at and making the best of that. So even now when I meet trainers that want to grow a big business I say if you appreciate the clients that you have now and you recognize that you might not be that busy but if you put a lot of time and effort into it, then it will grow. I think you can wish your life away and keep thinking everything will be perfect when X, Y and Z happens. Instead, if you try and make the best of it, it might not be where you want to be but you just have to make that decision to make the most of wherever you are.
Check out our Hard as Nails podcast:
Liked this? Make sure you take a look at these: