Noel Hanna is your stereotypical old-school mountaineer. He is a complete purist and has dedicated his life to the mountains. Despite a CV that includes multiple first ascents he is incredibly humble, down-playing his epic feats as nothing out of the ordinary. However, Noel is far from ordinary. He is brave, focused and is one of our country's most experienced mountaineers.  
The 51-year-old has summited Everest eight times and has made several first ascents of unclimbed peaks around the world. Now, he has ticked off arguably the most dangerous mountain of them all, K2, on a non-guided expedition. The 8,611m peak on the Pakistani-Chinese border has less than 400 successful summits, compared to Everest's 4,000. One person dies on this mountain for every four who reach the summit.
On 21 July the mountain guide from Dromara, Co Downe stood on top of K2.
Read on for a little snapshot of Noel's incredible adventure…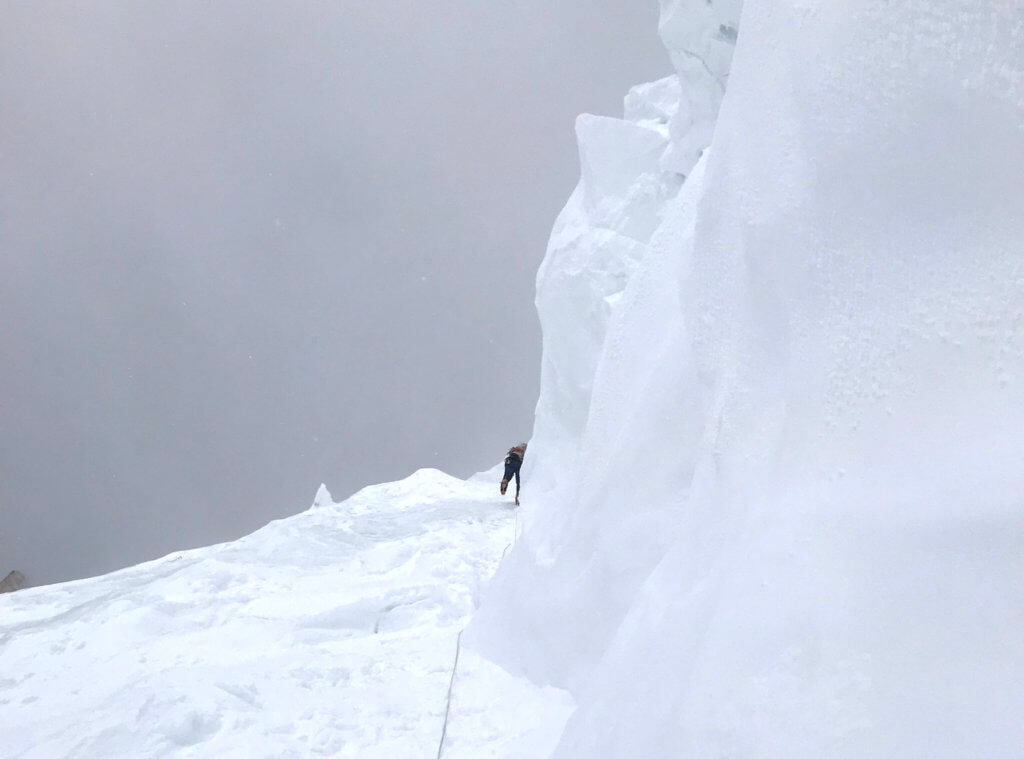 All our camps were taken out by avalanches when we were on summit pushes on my previous attempts of K2 in 2015 and 2016. Both years nobody summited. It doesn't turn me off it. The way I see it is I was in the right place at the right time and nobody was injured or killed. But I know whenever you're above Camp Four on K2, on the summit push along the traverse and up the bottleneck, if anything falls you really have no escape.
Meet the Mountaineer from Dromara who made the First Ascent of Burke Khang Mountain
We saw his body fall past us. I was climbing with the Canadian climber Serge's partner and we had just stopped at a little place above Camp One. We stopped for a drink and a jelly. And the next thing this person just came tumbling down past us. His gloves fell out of his rucksack and landed where we were standing and his friend said, 'That's Serge, I recognize those gloves.' I've known Serge for a long time, we are associated with the same charity. That was the first of two deaths on the mountain when we were there.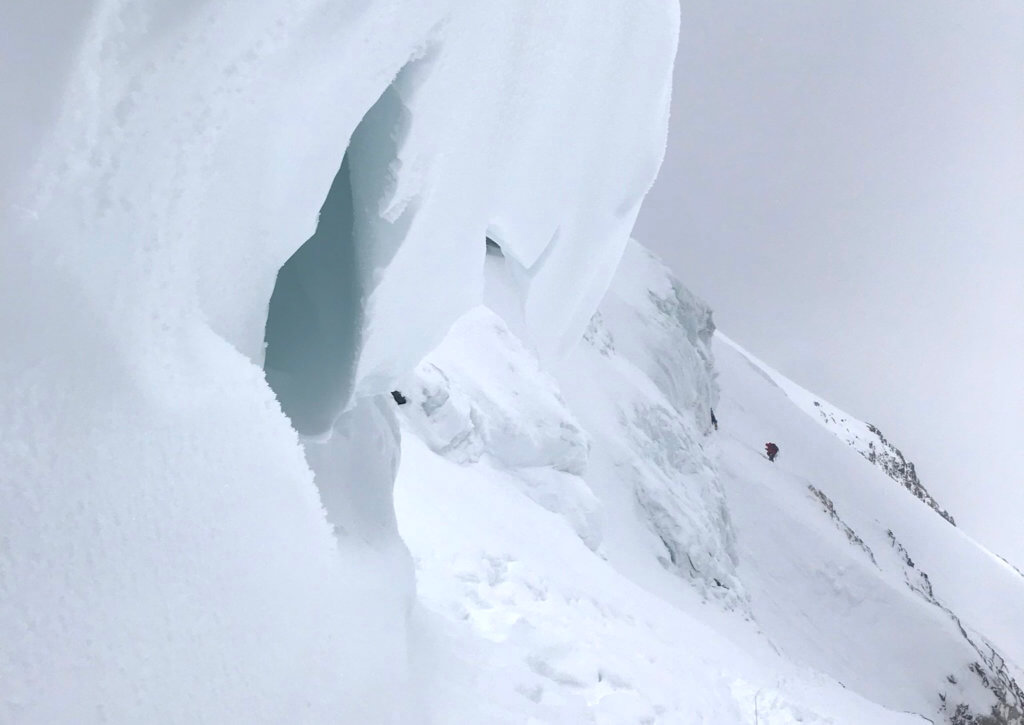 It's just the reality of big mountains. It's the same as driving down a road and seeing a car accident. Does that mean you stop driving? That's the way I see it. It has happened to me before, climbing with people where the rope has broken and they fall down past you. It makes you more careful when you are climbing. Rather than clipping into the new rope, you'll clip into two ropes if you can.
The danger really starts from Camp Four up. From 100m or 200m above Camp Four until you get above the bottleneck at 8500m, that's the most dangerous part on the mountain. K2 is a lot more technical than Everest. From Camp One to Camp Two, you've got the chimney area which is technical and a bit awkward if you're not used to doing rope work. And then from Camp Two to Camp Three, you've got the Black Pyramid which is probably 70% rock. Camp Three to Camp Four is straightforward on the snow. And then you're onto the really tough part.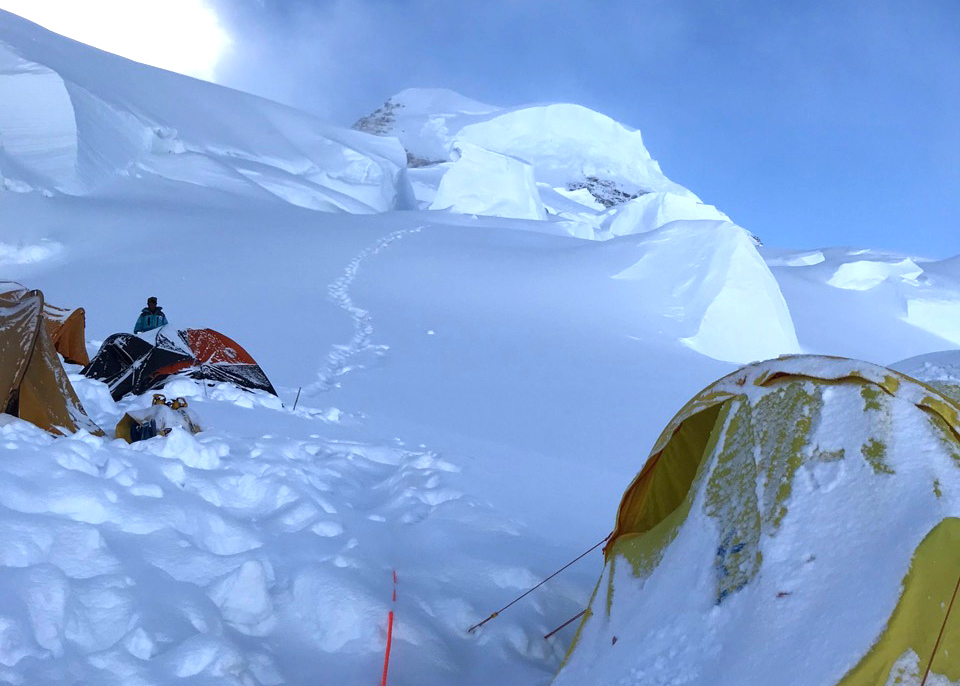 I had the most perfect climb ever. I was at the summit at 8am that morning and by 9pm that night the three of us that were climbing together were back down at Base Camp enjoying a beer. I always take a bottle of Moet champagne with me on every mountain. We didn't open it on the summit of K2 but when we got back at Base Camp, one of the Chinese climbers came in at like 12.30 at night and I opened the bottle of champagne there. The four of us and the Base Camp manager sat and enjoyed some champagne. It was brilliant.
It all boils down to the weather. We had a window of about ten days and that's basically unheard of. You usually get two or three days where you have to rush up and do a summit attempt. This year everything went according to plan. There were a couple of big teams on the mountain so both Sherpa and teams worked together to put the ropes in. We had 10 in our team and all 10 summited. Some coming down stayed at Camp Four, some stayed at Camp Three, some stayed at Camp Two on the way back down and came down the next day. But I always like to push as low as possible if the body can make it, so two others and I went all the way down to Base Camp.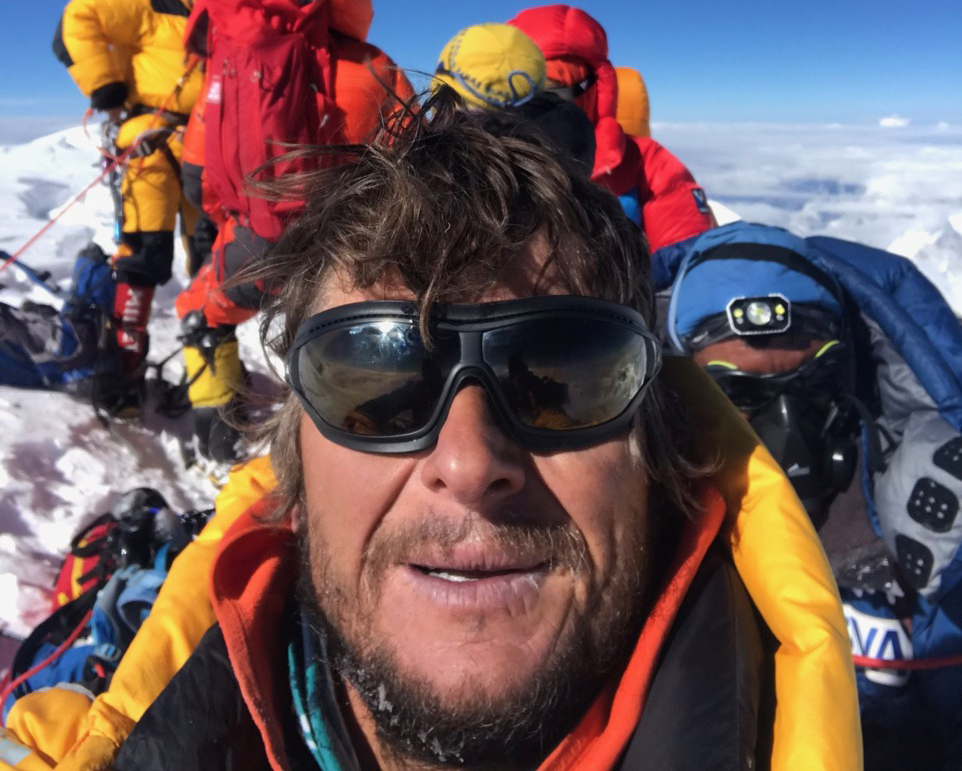 It's nice but for me to be the first Irish person to summit and return, I'm just doing the climb for myself. To me, it was just about getting to the summit safely and getting back down. I didn't care if I was the 20th Irish person to summit, it was just for myself. My ascent of Burke Khan last year meant more to me than K2 because we had to find our own route and put our own ropes in and nobody had ever been there before. People going for these records, if you get it while you are doing it well and good but I wouldn't go out of my way just to do it for that.
I would like to do Everest without oxygen and if that works out, I would probably go back and attempt K2 without oxygen. There are other peaks besides K2, like Broadpeak, that I also want to do. I know of another unclimbed peak in the Himalayas that I might go over and attempt with a couple of friends in October or November. And my wife and I are talking about doing Everest in 2020 together, without oxygen.
Noel Hanna is a mountain guide, a speaker, a fitness trainer and a bodyguard. Whether you want to climb a mountain, compete in a race or complete a challenge, Noel will expertly guide you on your journey. Check out his website for more information.
Check out our Hard as Nails podcast:
Like this? You should check these out:

Previous Post

Next Post