Dan Martin (32) needs little introduction. Since turning pro in 2008, the cyclist has won a stage of Vuelta a España, two Tour de France stages, and the overall classification at the Tour de Pologne and the Volta a Catalunya. With cycling in his blood, his success is hardly surprising. Dan's father is British pro Neil Martin, his mother is the sister of Stephen Roche and his cousin is Nicolas Roche. Outsider's Heather Snelgar sat down with Dan, who has recently been named as the brand ambassador for Garmin cycling to find out what makes him tick.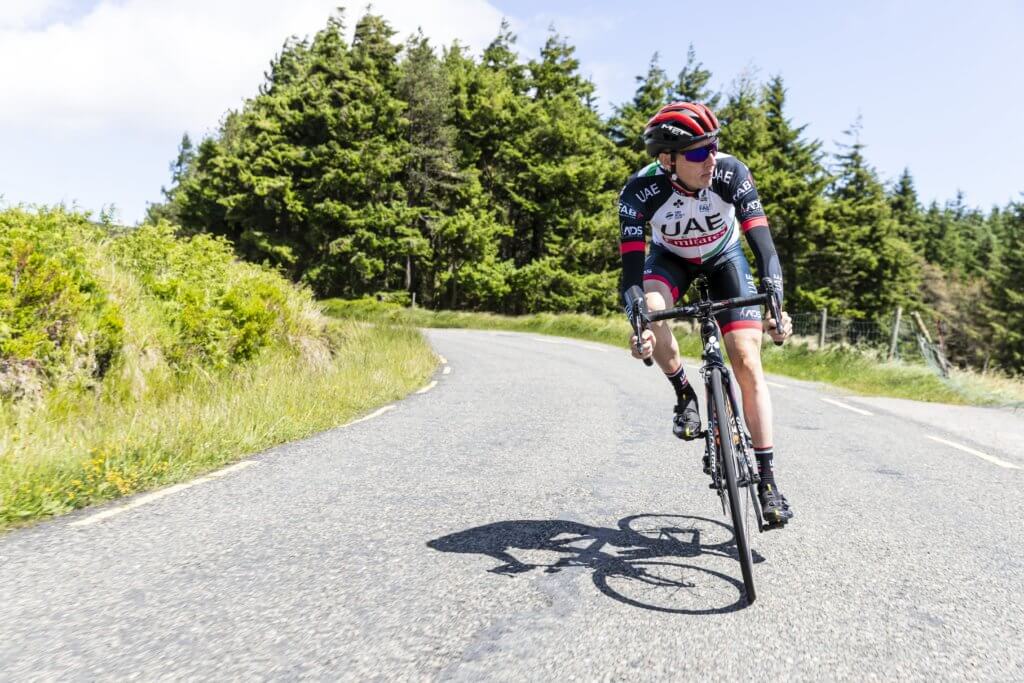 Describe yourself in three words…
Relaxed but determined.
Career highlight so far?
I am never really one to look back on past achievements. I guess it's something I will do when I retire. It's always easy to say an important victory and in that sense, I would say Liege Bastogne Liege in 2013, but as far as achievements go, last year's Tour de France when I managed to finish 6th overall despite cracking 2 vertebrae on stage 9 was pretty big. It was a mental battle with myself to not give in, not give up and I learned a lot about myself and the power of determination.
Career low point?
When I crashed in the Giro. Not from a personal perspective, but because I took my teammates with me. That was a really bad feeling and it put me in a bad place for a very long time.
Do you have any hidden talents (off the bike)?
I am a pretty good cook.
What one piece of gear could you not live without?
My Garmin race computer.
Do you have any pre-race rituals/superstitions? If so what are they?
No, if I tell you they probably won't come true any longer!
If you could have a cup of tea with anyone dead or alive who would it be?
I don't know. I never really idolised anyone when I was younger. I never had posters up on my wall or anything like that. God, I am going to be thinking about this all night now!
What are you watching on TV right now?
Suits.
And what's playing on your iPod?
Mostly Taylor Swift. I blame my wife for that one as I am hooked up to her iTunes account.
Favourite spot to ride your bike?
Andorra.
What's the one piece of advice you would give to young athletes out there trying to turn pro?
I would just tell them to enjoy it. That is the most important part.
Check out the Hard As Nails podcasts:
Like this? Check out these other articles: