What did you dream of doing when you were a 7-year-old kid? Take a minute. Have a think. Maybe it was something like representing your country in the Olympics, or perhaps it was something less glamorous like working in finance?
Patrick Corkery dreamed of swimming the English Channel. He did everything to make sure one day that dream would become a reality. Over the years, he slowly and steadily built up his swimming resume so that now it reads rather impressively. It is filled with four decades of swimming and lifeguarding on three continents. It includes marathon swims like Cork to Cobh, Lough Sheelin, Cork Distance Week, Lake Zurich and the Manhattan Island Marathon Swim. Some standout details on it include a top spot on the podium at the Dun Laoghaire Harbour Race, having two Ice Miles under his belt and two decades of masters galas and open water swims in the Leinster Open Sea races on it.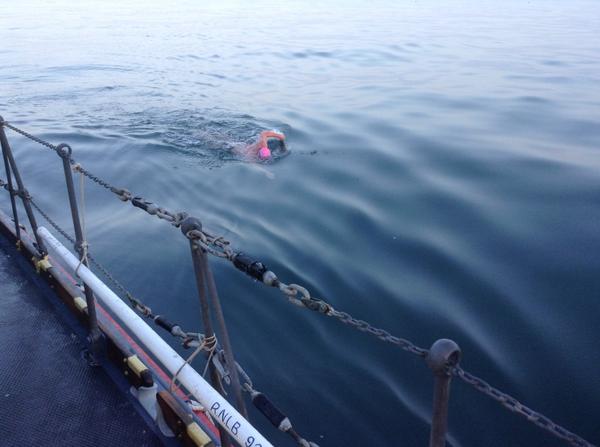 The final hurdle before realizing that childhood dream was a beast of a different nature, The North Channel, the stretch of water between Northern Ireland and Scotland. In September 2014, a spot opened up and Patrick jumped on it, flying home from his family holiday in Spain for 48 hours to make a stab at it. That's when things started to take a turn for the worse. The North Channel Lion's Mane jellyfish are notorious, ranging in size from a dinner plate to a dustbin lid, and they came out in force to greet Patrick.
Open Water Swimming: Top Tips from Olympian Keri-Anne Payne
"I started getting stung after the first hour. They were like nettle stings, as in they were manageable enough individually but you were getting stung constantly. Normally you get a sting and get out. The first one of the day was on the nose. Later in the day, I got the whole rest of my face where the beard would be but not the nose. And then they'd get one arm, the other arm, the leg, the chest, the other leg, etc.," says Patrick.
"At the end of the day, it boils down to what you want more. Is the pain you are suffering enough to make you want to get out or make you want to finish it more? I was thinking, I'm freezing but I'll be on a sunbed in less than 24 hours and if I get out now I'll be berating myself for not having stuck it out for a few hours longer. I'll be giving out about 31-degree heat in Spain so what's wrong with the 14-degree water I'm in now?"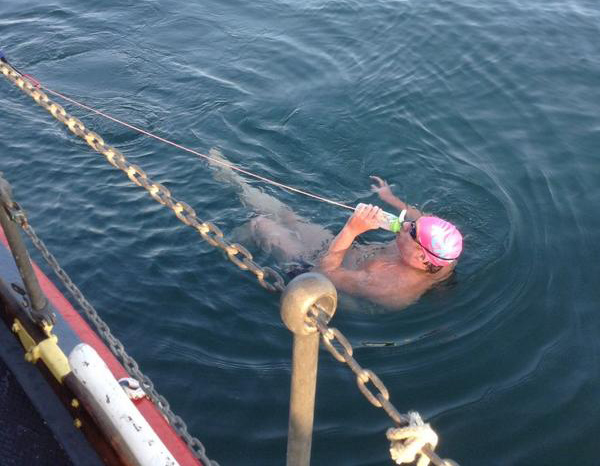 Patrick managed to talk himself into keeping going, one stroke at a time for ten solid hours. It was then that things started to take a turn for the worse. "I started coughing. I was struggling with breath but part of it was the cold. I was becoming conscious of it the more I swam on. My arms were struggling to turn over. It's the closest I ever felt to drowning.
"I saw Donal get into his togs. He swam over to me and he touched me and said, 'Your race is over, I've touched you. You have to get out."
"One of the crew, Donal told me to do 200 strokes on my front and 10 on my back. It was something to aim for, so I did it. The second rotation though I could only manage ten on my front and ten on my back. I just couldn't keep my head in the water. I couldn't turn my arms and the boat was drifting away. I said to the crew, 'I need you to help me'. I wanted a support swimmer in with me but I couldn't explain it. I saw Donal get into his togs. He swam over to me and he touched me and said, 'Your race is over, I've touched you. You have to get out."
"My first reaction was, 'What the f**k? I'm a mile away.' I really thought I was going to make it. But I knew I was struggling. He had done it this way so as to take the decision out of my hands. I have them there to look after me, so I climbed out. I was shattered about what they had done but I was also in agony. It's like been sent off in an All-Ireland final. The referee makes a decision and it's out of your hands. You just have to go."
And just like that, Patrick's North Channel Swim was over. However, the ramifications of attempting it were unfortunately just beginning.
"I went to the doctors that day. I couldn't sleep and I was getting sick. It turned out that I had fluid on my lungs. Three months later, I was told that I had blood clots in my lungs the size of satsumas. For six months after that, I couldn't even lift my little fella up. He was three at the time. The right side of my heart was twice the size of the left side because it was under pressure trying to pump past the blockages.
"In January 2016, I went for double open lung surgery (pulmonary endarterectomy). It means cutting open the sternum and scraping out the residue of the blood clots that hadn't dissolved. It was a 10-hour operation and meant two weeks in the hospital. I went from swimming 20 miles in a day to not being able to walk down the corridor and not lifting anything heavier than a coke bottle. I could be on blood thinners for the rest of my life."
Open Water Swimming: Top Tips for Overcoming Fear
A single decision to take up a cancellation spot to swim the North Channel as a training exercise on the path to his ultimate goal of doing the English Channel instead turned into something that irrevocably altered his life. Yet, strangely, he doesn't regret the fateful decision. "It didn't work out but it was the opportunity of a lifetime."
And the dream of swimming the English Channel remained cemented firmly in Patrick's mind. "My goal was the English Channel. I equate the English Channel to Everest and the North Channel to K2. K2 is seen as harder, technically a much more difficult climb but the one with all the cachet is Everest. If I didn't get to do the English Channel, that would have upset me."
So, on the afternoon of 26 September 2017, 20 months after having open lung surgery, Patrick Corkery finally did it. He swam the English Channel in a time of 13hrs 12mins. Only two out of eight solo swimmers attempting the crossing that day were successful.
"I reached land. I got out and kissed the ground and blessed myself. A lifetime goal had been achieved and it no longer hangs over me."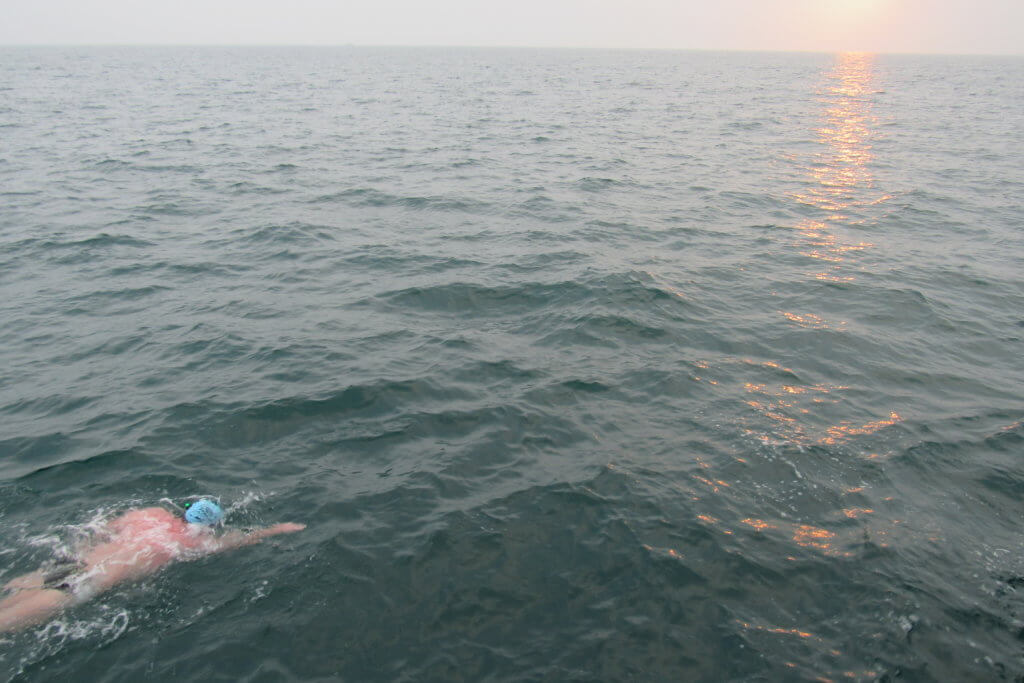 Check out our Hard as Nails Podcast:
Like this? You should check these out:

Previous Post

Next Post