Every year without fail, people flock to the foot of Croagh Patrick on Reek Sunday. They pull off their runners, peel off their socks and set about slowly making their way up the side of Ireland's most holy mountain in an act of penance. The tradition is over 5,000 years old and it's so ingrained in our history that no one bats an eyelid if you were to mention doing it. But Claremorris local Eamonn Keaveney (26) has taken the art of baring one's soles to a whole new level. In 2016 he walked barefoot for 2,000km around Ireland in aid of Pieta House. And this summer, he climbed 10 of Ireland's highest mountains in 10 days… also barefoot.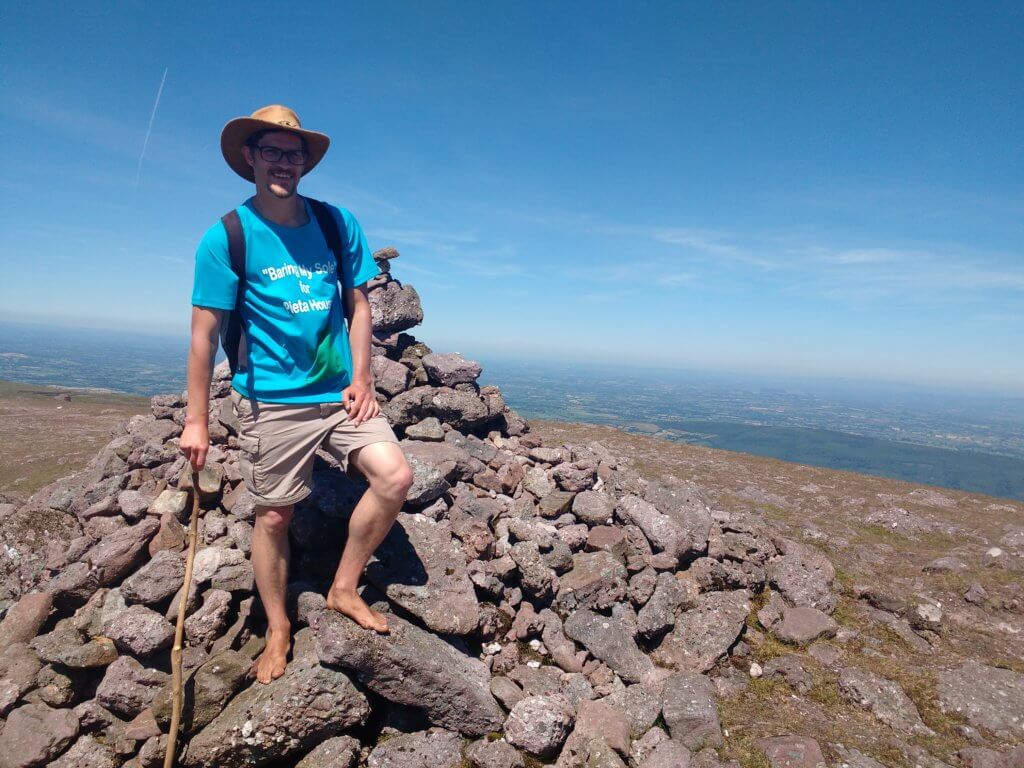 And it all sounds quite idyllic until you start talking about Eamonn's toes.
"You know when you go hiking and you get to the cairn at the top and it's covered in clouds and you stare out into the mist for a while and then you go back down. It's still really nice and you're exercising but you kind of want that cherry on top, you want to be able to look out across the land. I got that ten times over on this challenge which was just amazing.
"There were no major problems but I did cut my toes open a few times which was quite unpleasant. I was coming down from Donard and I whammed straight into a stone and was bleeding everywhere. There were two women walking their dog and they were looking at me like I was an absolute header."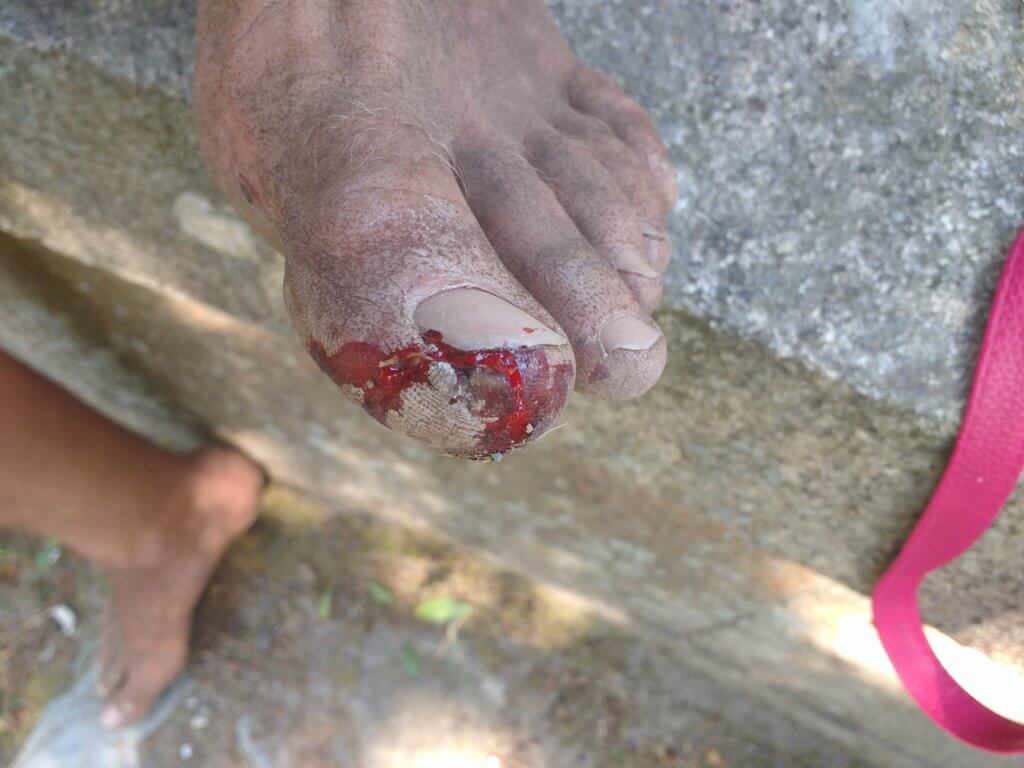 All the madness was for a very good reason though; to raise money for the suicide prevention charity Pieta House. "I wanted to raise money for them because I lost a friend to suicide. That was the first time suicide actually intruded into my life. On the first walk, I met loads of people that were touched by suicide and heard some heartbreaking stories. Suicide and Mental Health are massive issues for the country at the moment. Pretty much everyone suffers from depression or mental health problems at some point in their lives and Pieta House does fantastic work there. It's a really well-needed facility and it's just really important."
10 of the Highest Mountains to Climb in Ireland
The peaks that Eamonn climbed were Mweelrea in Co Mayo, Mt Brandon and Carrauntoohill in Co Kerry, Galtymore in Co Tipperary, Mt Leinster in Co Wexford, Lugnaquilla in Co Wicklow, Slieve Donard in Co Down, Sawel Mountain in Co Tyrone, Errigal in Co Donegal and Croagh Patrick in Co Mayo.
"Mweelrea was the toughest mountain because it was the only one with a substantial loss and regain of elevation. But barefoot wise it was only tough at the top. The toughest on the feet was without a doubt Croagh Patrick. It is extremely eroded now. You have all of this loose rock which isn't that bad until it shifts under you. Underneath it's like slippery sand and it's so hard to find any purchase on it. That was really difficult. After the other nine mountains were done and there was just Croagh Patrick left, I was thinking this one will be a doddle and then I was just humbugged. It was brutal."
If you are considering dissing the boots and going barefoot after reading this, Eamonn says that there are two things to be wary of. "Number one is the actual cuts when you hit off something. The toes are the weak spot because they are the most likely to hit against something with force. And the skin on top of your feet is fairly weak because it's never really exposed.
"On a challenge like this, my feet didn't have any time to heal. You are trying to put on plasters but the terrain takes them off or they get wet and become useless after a while. Then stuff is poking into your wounds which hurts and dirt gets into them. I got cut three times on the third mountain, Carrauntoohil and those cuts were an absolute pain in the …foot.
"The other thing about barefooting is that your feet get tired after a while. So you could be walking across a normal surface for a few kilometres but as time goes on your feet will become more and more raw and sensitive."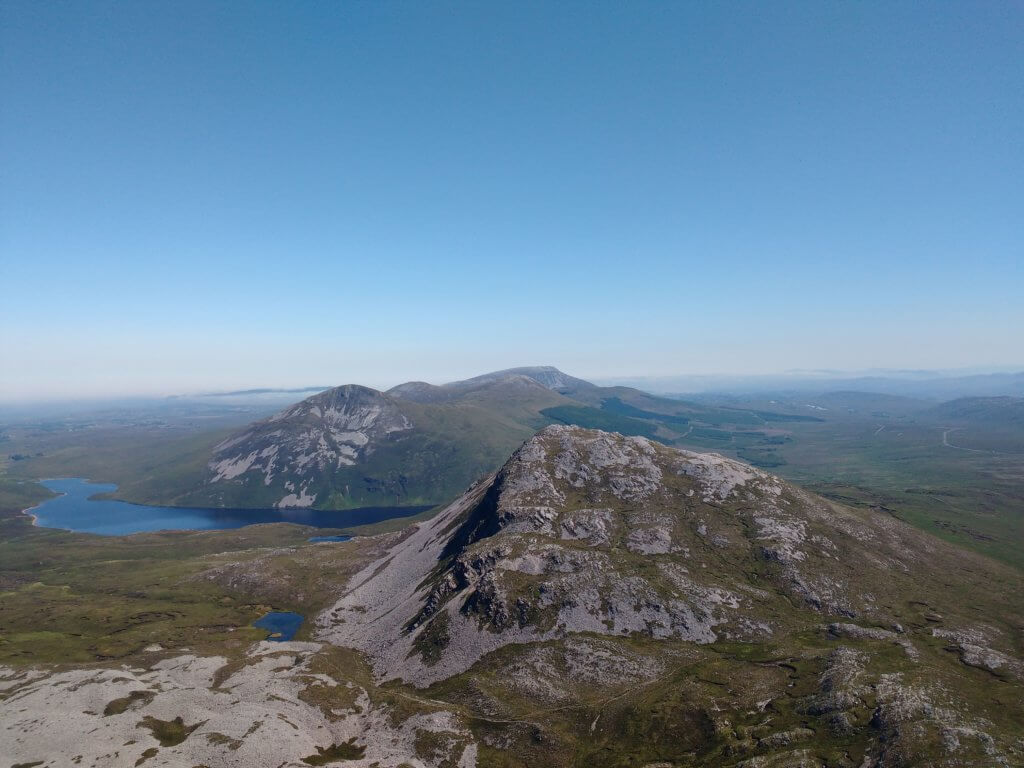 "The pain can detract from the walk sometimes because you are distracted by it. You're also looking at the ground a lot. But I love it. It feels great. You sort of move in ways that you wouldn't normally move. There's a certain freedom to it. And you learn stuff like you feel stuff with your feet that you've never really thought about before. You'll walk on some new texture and be like ooh! It can be very uncomfortable starting off but give it a go, you can always put your shoes back on!"
If you want to donate to Eamonn's cause, you can do so on his Just Giving page. 
Check out our Hard as Nails Podcast:

Like this? You should check these out: