Brought to you by: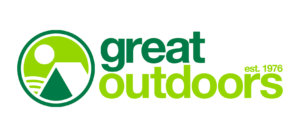 Ellie Berry and Carl Lange, an Irish couple who met while enjoying the great outdoors by rock climbing, are taking on the daunting yet exciting challenge of walking all of the National Waymarked Trails of Ireland. There are 42 trails in this network of medium to intense walks, and their combined distances total an amazing 3,750km.
The idea for this challenge was spawned when the two were living in a tent in France about four years ago. They had a taste of long-distance walking as they hiked 1,100km through France and Spain along the Camino Del Norte, and they were hooked! So, they decided to take their adventurous spirit back to their home country — Ireland.
"One thing that we really want is for other people to get out and walk in Ireland," says Lange. "We make videos and write blog posts … in order to get more people out. That's kind of been our whole overarching goal … the trails deserve to be walked."
Hiking for Beginners: Exercises to Get You Fit
Although these hikes are beautiful, at points, this challenge tested Berry's and Lange's mental, emotional, and physical strength. But, Berry believes that having a partner in this daring feat have propelled both her and Lange forward.
"I feel like if I was there by myself … I might be more inclined to kind of just stop," says Berry. "But, there is that external motivation beside you being like 'ok come on we can make it to that bridge.' And then you make it to that bridge and you [keep going]."
So far, Berry and Lange have walked 35 of the 42 trails, totally about 3,100km in 18 months. After this, they do not know where their next adventure will take them, but Northern Ireland and Scotland are high on the list!
Like this? Check out these other articles: