Filmmaker Claire Riordan wouldn't consider herself a hardcore adventurer – at least she didn't until she packed up her camera and joined Jamie Young of Killary Adventure Centre on the North of Disko expedition to Greenland. The 63-day trip included sailing through the stormy waters of the Atlantic, kayaking amongst icebergs and even an attempt at climbing the Impossible Wall. Briana Palma looks back at the epic adventure through the eyes of a novice.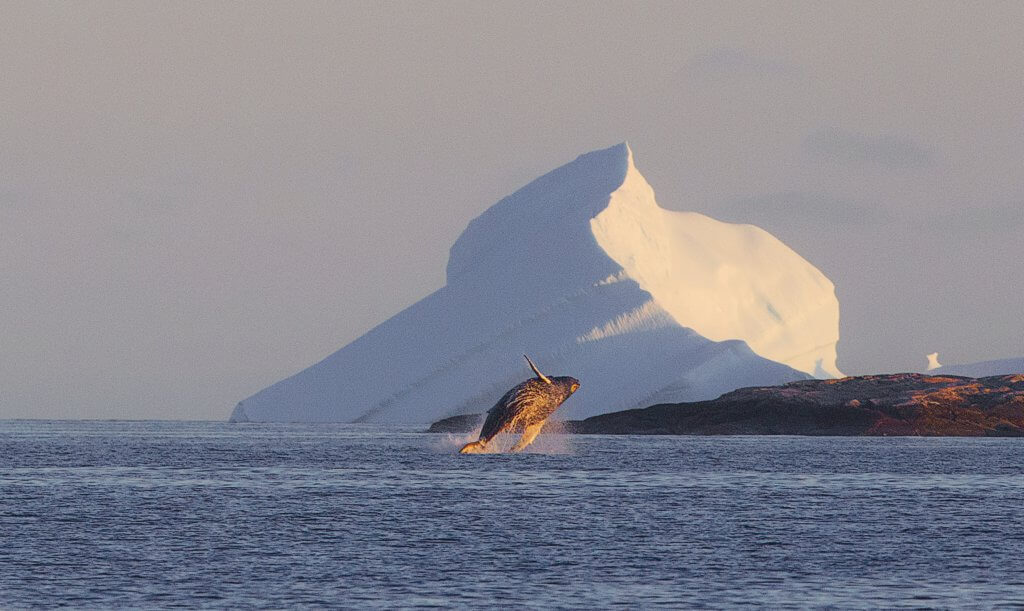 Claire Riordan wouldn't deem herself an expert sailor, but there she was, in the middle of the Atlantic, on watch as dawn approached on a late-June 2013 morning. A pinkish light was coming up over the horizon and the water was calm. Suddenly she heard the noise of a large exhalation and knew there were animals nearby. Turning around, Riordan found herself looking at a pod of about 20 to 30 pilot whales, which sailed alongside the boat for about half an hour.
"It was the most incredible feeling – you know that feeling of excitement when you just can't stop smiling."
"It was the most incredible feeling – you know that feeling of excitement when you just can't stop smiling," Riordan recalls. "It was such a privilege to see those animals in such a natural way. That just gave me goosebumps."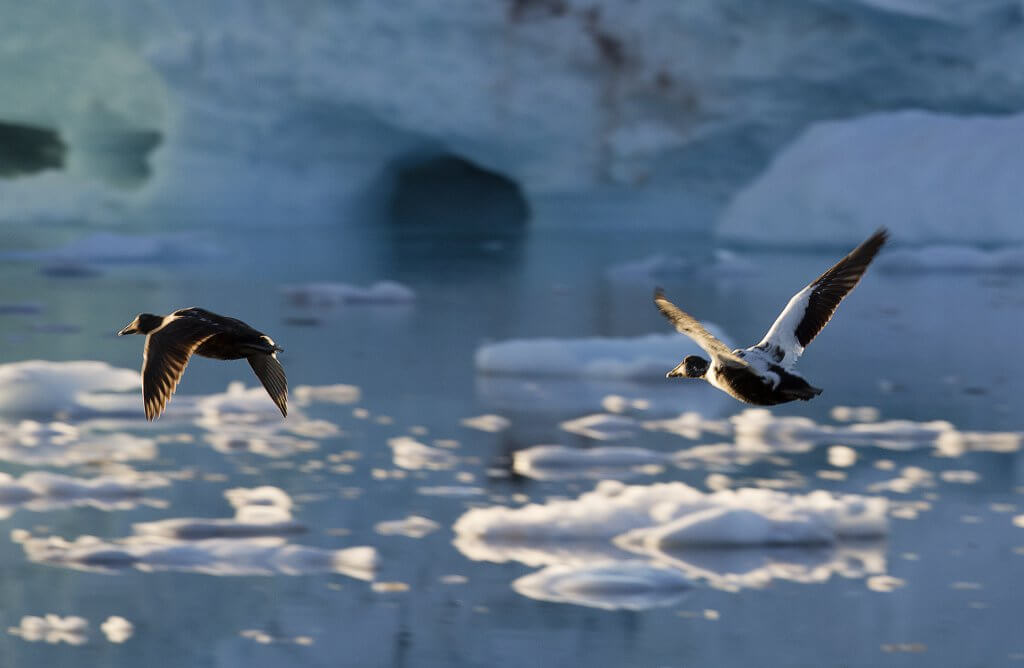 It was only five days into the North of Disko expedition to Greenland. Another 13 days, and two more storms – they'd already gotten through one – would stand between the crew and landfall in the Arctic. Still, the feeling of excitement about the mystery of Greenland prevailed, keeping Riordan and the others going through the most gruelling parts of their 63-day adventure.
Cold Calling: The Trials and Tribulations of Arctic Exploration in Greenland
North of Disko was conceived and organised by Jamie Young, 62, who owns the Killary Adventure Centre and describes himself as a man with "slightly itchy feet". For Young, it was an expedition he had wanted to attempt for many years, having been captivated by the tales of those who had visited Greenland, such as French scientist Jean Malaurie and English explorer William Scoresby. So one year before the departure, in the summer of 2012, Young began to spread the word and see who would be interested in taking part.
"It was about adding an extra dimension to it – to share the experience with a wider audience."
There was one condition, though: there would be no passengers. Everyone was expected to be part of the team and contribute however they were able. When Riordan heard about the opportunity, she was interested, although she admits she was worried about the challenges she would face, including the lack of sleep and the long-term confinement with a group that included some people she barely knew. "I was saying to some girlfriends before I went that I was worried about being too grumpy if I got woken up after two-and-half hours of sleep," she says candidly, noting that she was the only woman on the boat and one of two taking part in the expedition. (Climber Jane Gallwey and three others met them in Greenland.)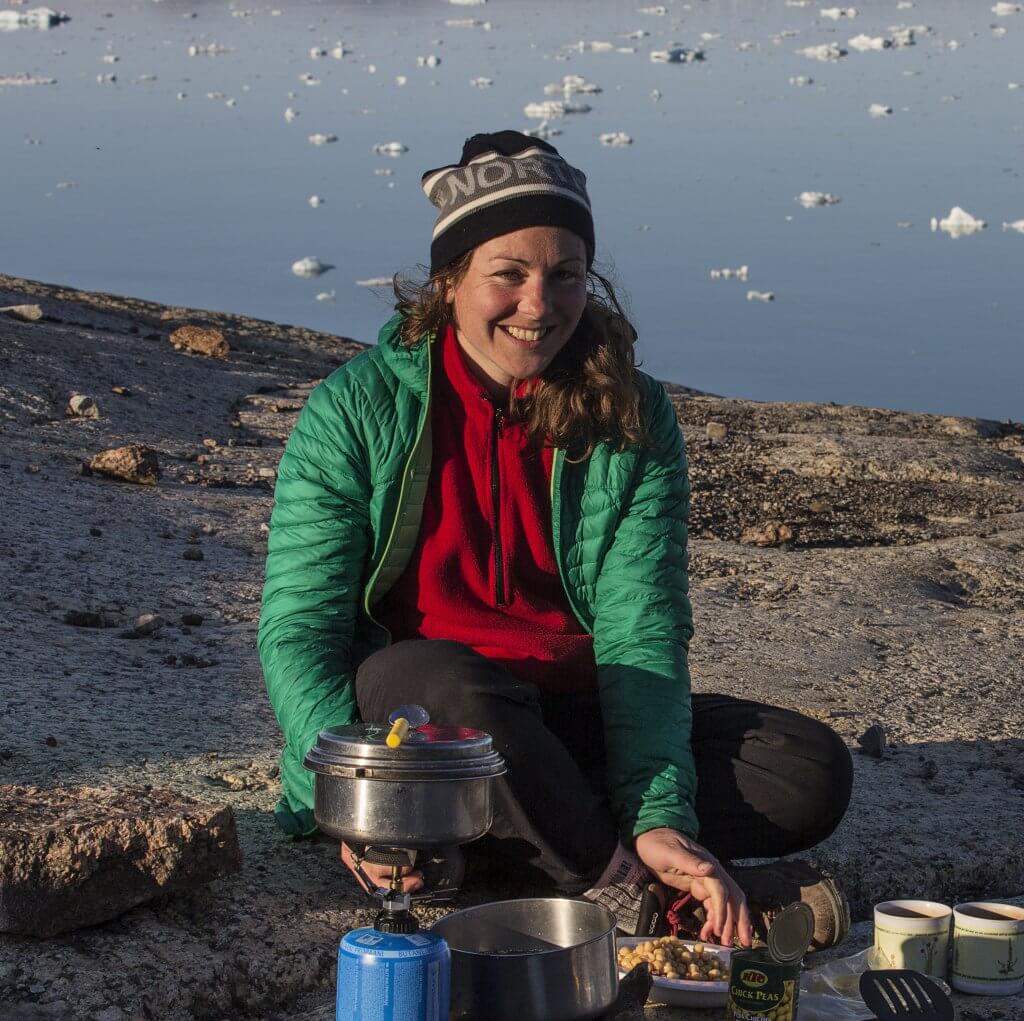 Still, despite the prospect of sleep deprivation, Riordan went ahead and proposed to Young the idea of making a documentary about North of Disko, as well as blogging about the trip throughout. "It wasn't my sailing experience or anything like that," she says with a laugh. "It was about adding an extra dimension to it – to share the experience with a wider audience."
"Once you'd sailed over the horizon, that was it. Nobody knew where you were until you got to the other side or didn't, as the case may be."
Young, who has undertaken a number of impressive expeditions over the years, was happy to incorporate Riordan's skills into his plans for North of Disko, which took its name from Disko Island off the west coast of Greenland. "Moving on from books, which are very nice, I think modern expeditions can be as instantaneous as possible because of the age we live in," he says. "I think it's much more interesting for everybody if you can see what's happening instantly rather than retrospectively."
Looking back at the single-handed trans-Atlantic race he completed at age 24 and a second crossing of the Atlantic that he and his wife made on their honeymoon, he adds, "Once you'd sailed over the horizon, that was it. Nobody knew where you were until you got to the other side or didn't, as the case may be."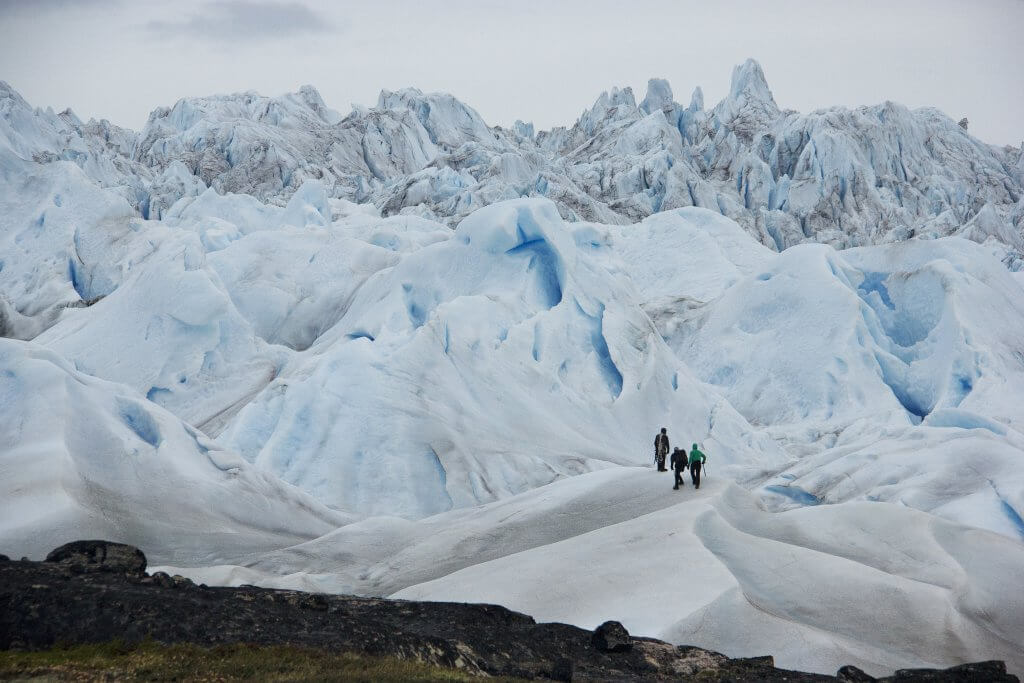 A multi-tasking expedition
And while his passion may lie mostly in sailing, Young says he likes expeditions which include "multi-tasking", so he gathered together a group of nine other people that, in addition to Riordan as a filmmaker, included sea kayakers Ali Donald, Kevin O'Callaghan, Dougal Fleming and Young's son Shane; climbers Colin Gibbon, Jane Gallwey and Stephen McGowan; and photographer Daragh Muldowney.
Over the course of their time in Greenland, everyone had different goals and challenges to overcome. The climbers set out to leave their mark on the relatively untouched landscape and attempted four routes, with a successful first ascent being made on one they aptly named North of Disko. They also set their sights on the Impossible Wall, but as the elder Young says with a hint of irony in his voice, "It turned out to be impossible." The sea kayakers meanwhile spent their time navigating through fjords and ice fields on a 500km unsupported trip from Upernavik to Uummannaq.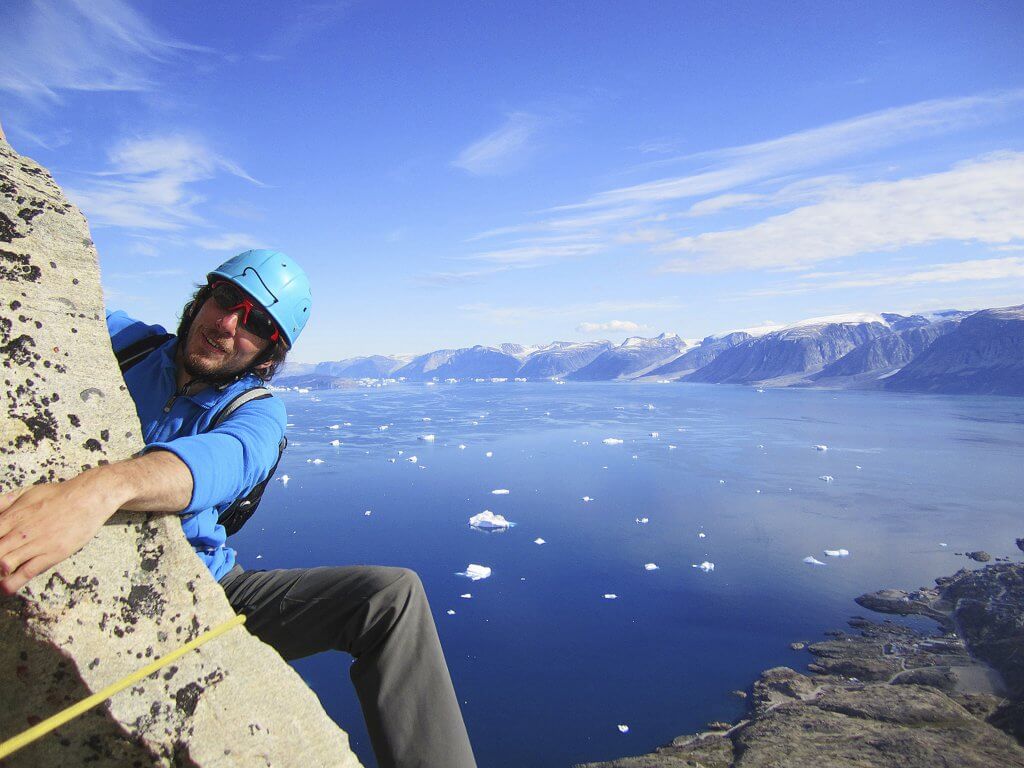 In addition to taking time out to for interviews with Riordan, the climbers and kayakers also aided Muldowney as he went around photographing ice, gathering material that he plans to feature in a new art exhibition. O'Callaghan, Gibbon and Shane Young even accompanied him onto a glacier, where he snapped away, capturing details of the ice in his signature abstract style. "They became my entire support group when I was on the glacier," Muldowney explains, adding that the guys carried the tents and food, and offered general support as he went about his work.
It seems, though, that O'Callaghan, Gibbon and Young got something in return for helping Muldowney, which they revealed when discussing the experience with Riordan afterwards.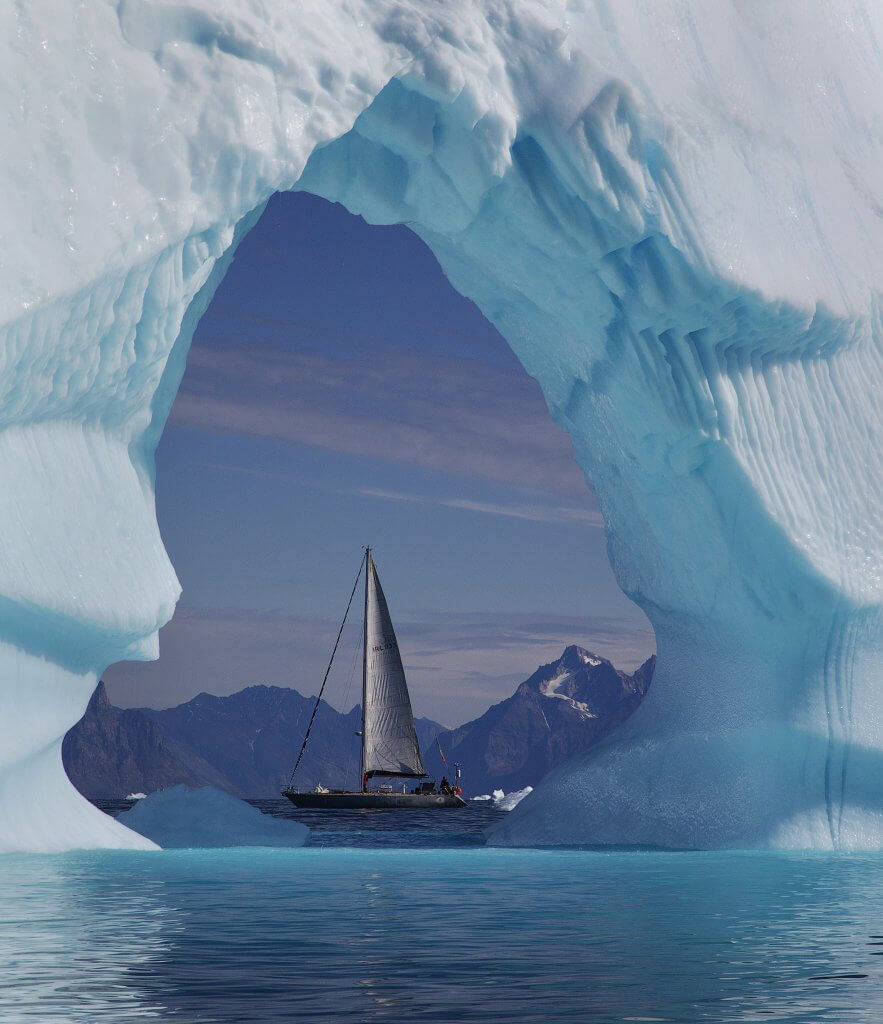 "They said if they had gone to the glacier on their own to explore, it would have been 'walk to one end and camp and walk back' – just really full on," Muldowney recalls. "But because I was with them and because there was a lot of stopping and looking, they all had to slow down a little bit, so individually without consulting each other, they all came out with the same comments – that it was a beautiful thing to have to slow down and they appreciated nature a lot more from stopping and looking."
The land and its people
The beauty of both the place and the native people stuck with the North of Disko team, as the locals were like an added support team throughout. For example, when Muldowney went off on his own to photograph ice on nearby islands which were out of reach of their boat, the Killary Flyer, he got a helping hand from local fishermen.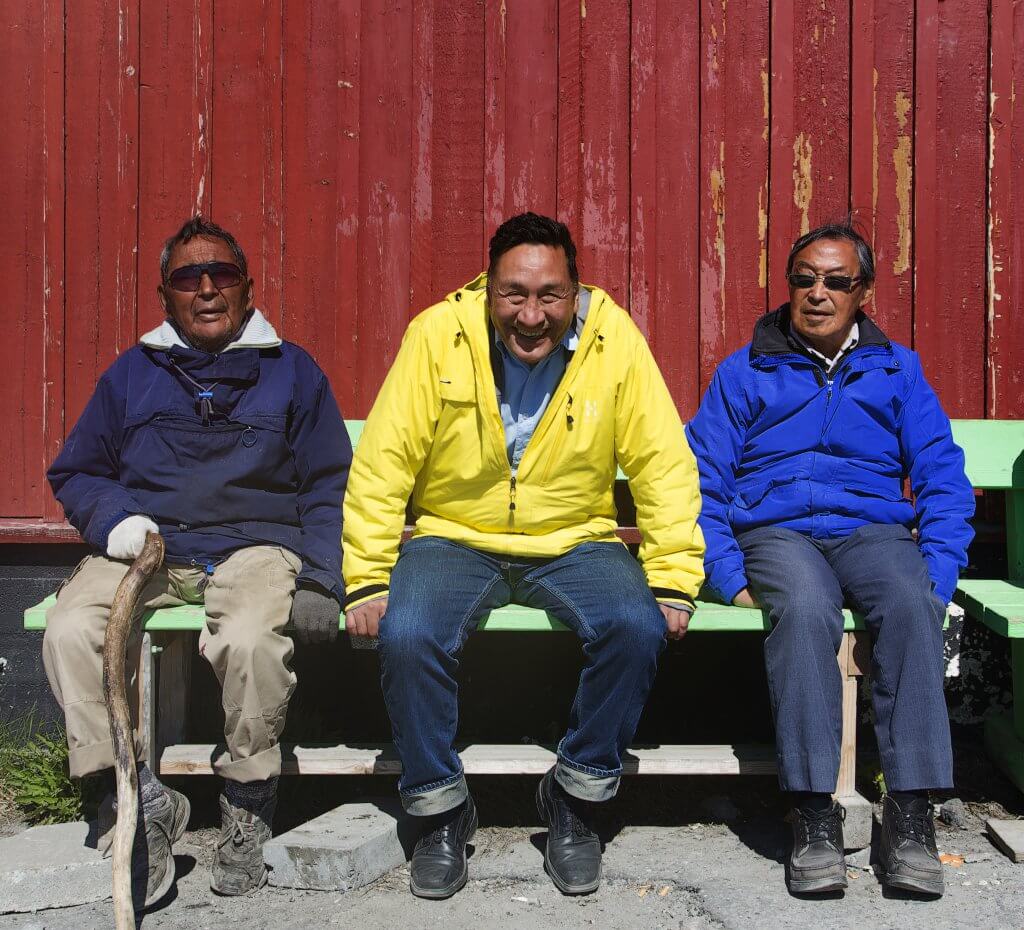 North of Disko's lead kayaker Ali Donald also had the opportunity to go out kayaking in the harbour with a Greenlandic man named Adam. There in the "freezing cold water," according to Riordan, Adam taught Donald the traditional kayak rolls the region's hunters would use. "He was absolutely blown away by that," Riordan says of Donald. "I don't think he stopped smiling for about three weeks after that."
The group also experienced the local culture and hospitality when they were invited to attend family confirmation celebrations in Upernavik, where they were treated to the culinary specialities of polar bear, seal and walrus. And on another night, they attended a screening of the 2010 Greenlandic-language film Inuk at a community hall, where sealskin jackets were handed out to help them keep warm during the gathering.
The ultimate leader
Throughout it all, the cultural immersion and physical tests, the group was held together by their leader, Young. "My job was really navigating, making sure everything worked and moving the boat around as we desired – to support the other aspects of the expedition," he says.
"It's a story of ordinary people doing something extraordinary and working together to achieve this amazing goal."
But that's not the half of it, according to Riordan, who describes Young as "a really good leader" and "an amazing storyteller". As she watched each day of the expedition unfold through the lens of her camera, she was left impressed with his leadership skills and ability to make his Arctic dream into a reality for a whole group of people.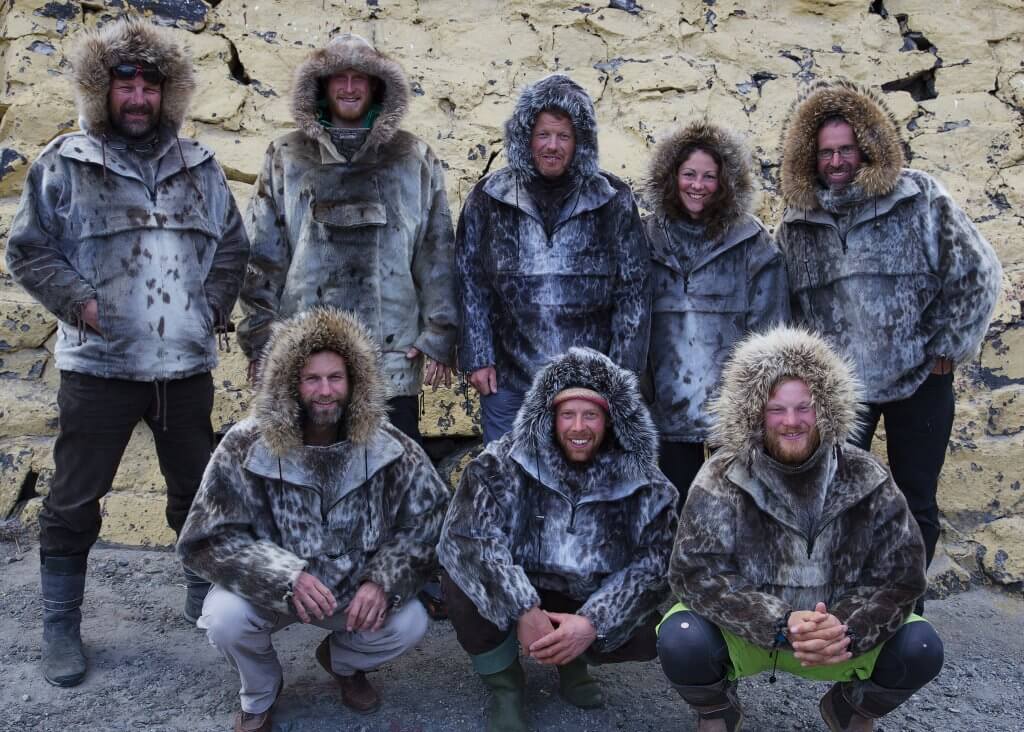 As she began to sift through the hours upon hours of footage once the crew returned home to Ireland, the take-away from the trip became clear. "It's a story of ordinary people doing something extraordinary and working together to achieve this amazing goal," she says, her passion for the project coming through in her voice. "It's a dream. It's something that a lot of people, I suppose, would love to try and do, but wouldn't know where to start. I think that story of how Jamie had the idea and then made it a reality, that's a really interesting story to tell."
North of Disko in numbers
63 days
10 crew members
5,000 nautical miles covered
5 tonnes of food and equipment on departure
4 storms encountered
5 rainy days
6 settlements visited by the Killary Flyer
4 routes attempted by the climbers
500km covered by the sea kayakers
The North of Disko expedition was sponsored by BWG Food Service, Aquapac, Cannon, SanDisk, Killary Adventure Company, The Health Store, Cascade Designs, Marks and Spencer, PeakUK and P&H Seakayaks.
Words: Briana Palma
Photos: Daragh Muldowney
Check out our Hard as Nails podcast:
Love adventure? Check out our other articles below:

Previous Post

Next Post