Whether you are a regular runmuter (someone who runs to work) or a recent convert, we all know the core of a good run is a comfortable running backpack! Here are some of our favourites.
The difference between a really enjoyable runmute (run commute) is how comfortable you are. And if you are carting your laptop, notebook, change of clothes, shoes etc with you on your back, you are going to need a decent backpack. The big question you need to ask yourself before choosing a runmute pack is, how much kit do you need to fit into it? From there consider these points, if the bag is too small you won't be able to fit everything in, too big and your stuff is going to be thrown around while you run. In most cases, you'll want padded shoulders and a chest and waist strap to keep the bag secure and comfortable. Here are some of our favourite run commute backpacks on the market.
1. OMM Ultra 15
Price: From €63.43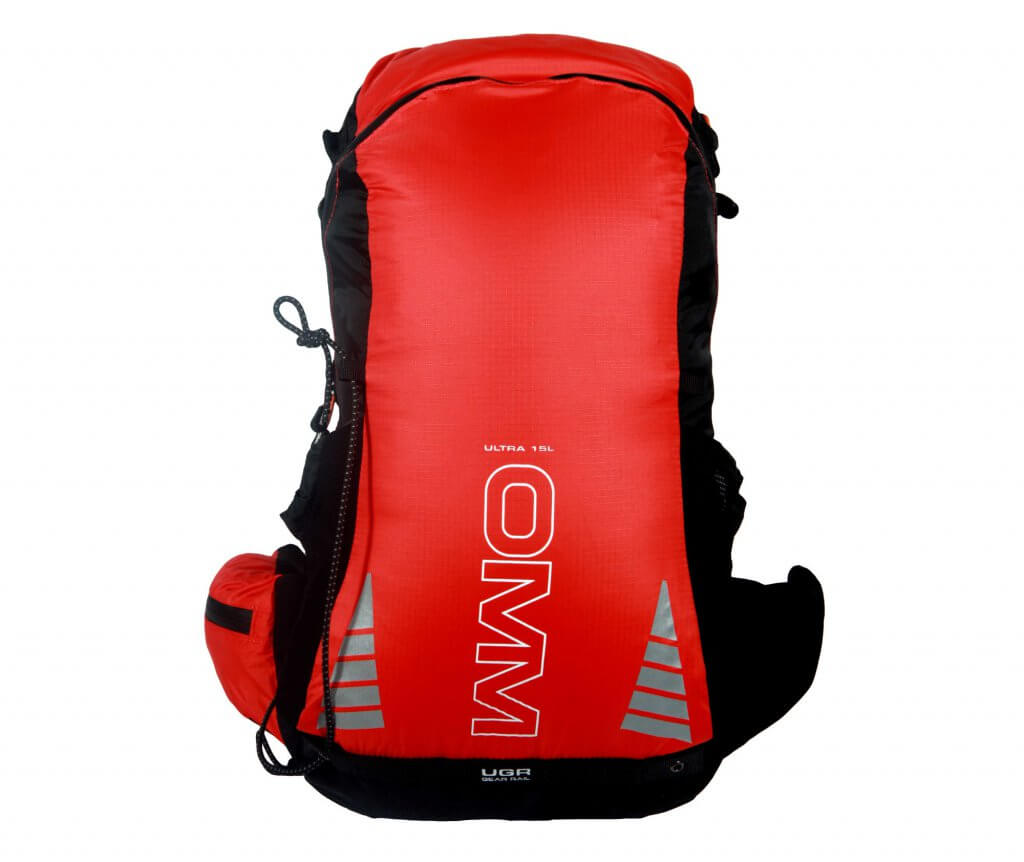 The OMM 15 is definitely one of our top picks! It's the big brother of the Ultra 12 with some added features. It's fitted out with a padded shoulder harness, elasticated belt, and pockets on both size of the waist belt for quick storage! It's back padding further increases the comfort level and it can easily hold 3-10kg in weight. This pack will be at home in the city and the mountains.
Available from: Wiggle
2. Osprey Daylite Plus
Price: From €59.99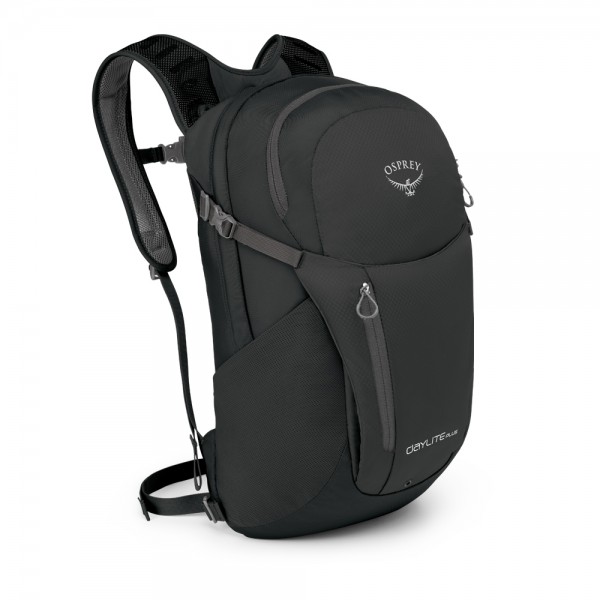 The benefit of the Daylite Plus is that it has a stretch front pocket, which means there is plenty of space for your change of clothes etc. It also has a padded laptop and tablet sleeve which is super helpful for protecting them when running. The ventilated space mesh backpanel with a removable webbing hip belt are both welcome additions to allow for airflow. There are lots of pockets too where you can easily stash hats, gloves etc so you don't have to slow down to put them in the back.
Available from: Great Outdoors
3. Salomon Agile 12 Set
Price: €111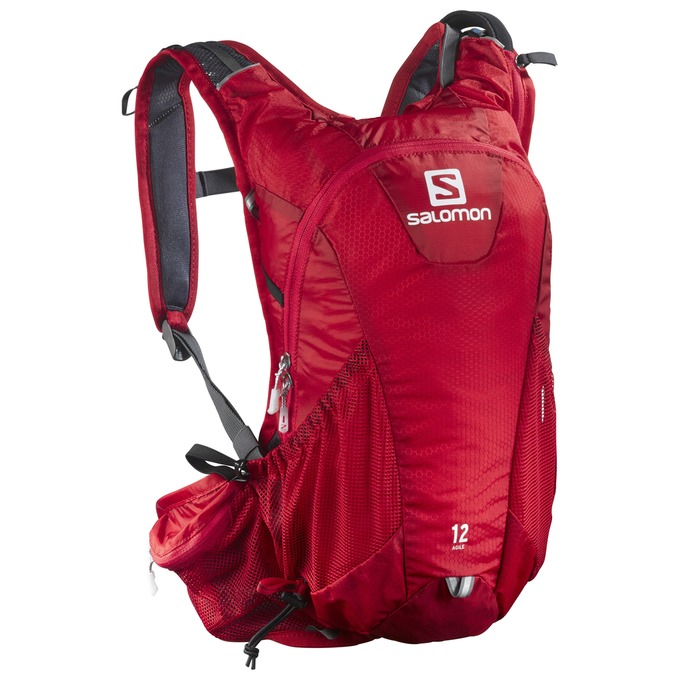 If you don't need to carry your laptop with you and are just carrying the essentials, then we recommend the Salomon Agile 12 Set. It's small but hardy and fits really snuggly around your body for a really comfortable run. It's got all the features you want from a runmute pack; perforated EVA shoulder straps and a harness construction, you'll forget it's even there!
Available from: Cotswold Outdoor
Trail Running Backpacks: 6 of the Best
4. EXPED Cloudburst 25
Price: €54.99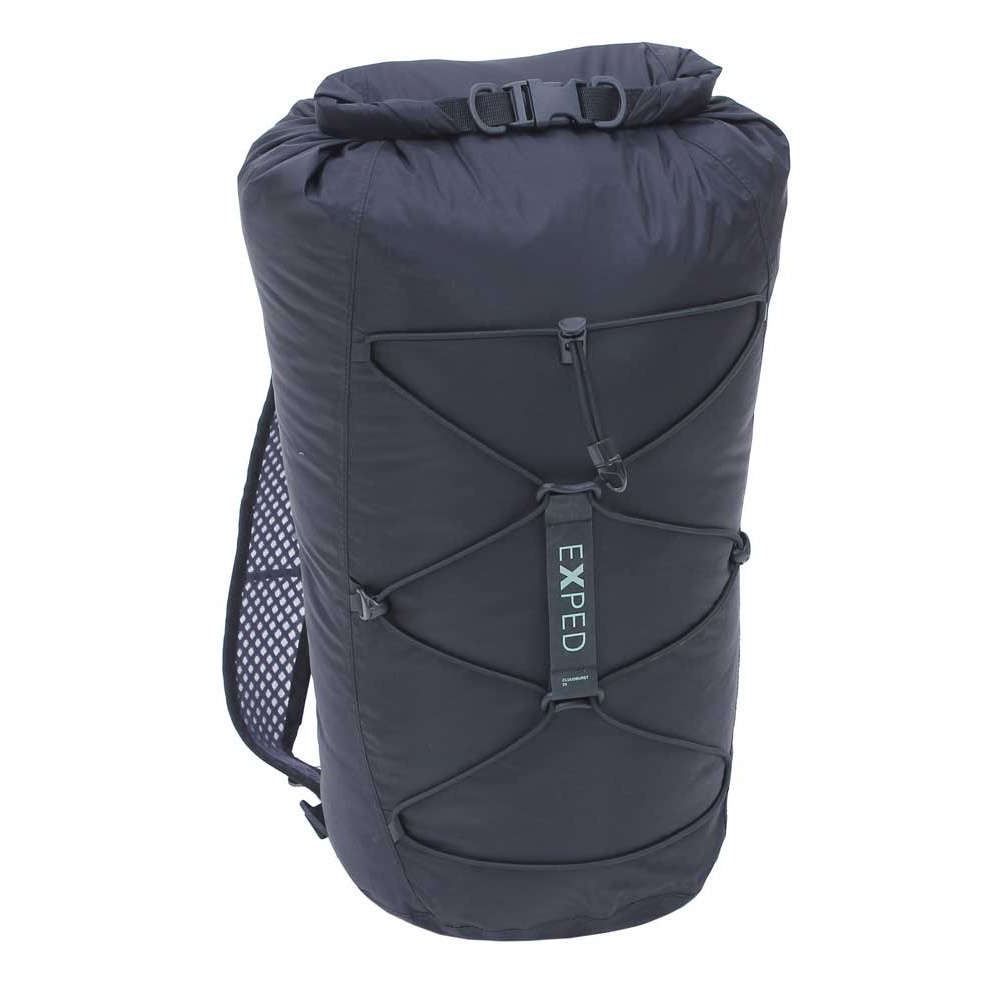 The appeal of the Cloudburst 25 is that it is waterproof so it will hold up in the wicked Irish weather. At 25l it's lightweight and can fit a lot in it. The foam back ensures it's comfortable, plus it can carry up to 5kg, although that may be a tad excessive for a runmute!
Available from: Great Outdoors
5. Lowe Alpine Tensor 10
Price: €48.95
Lowe Alpine is one of those brands that you can't go wrong with, they are super reliable. This 110-litre Tensor is no different. It's very affordable, durable and extremely lightweight. Plus, it's compatible with a hydration bladder if you want to hit the hills with it. It is also fitted with mesh pockets on the front and sides for quick storage.
Available from: Wild Side Sports
6. Deuter Futura 22
Price: From €59.99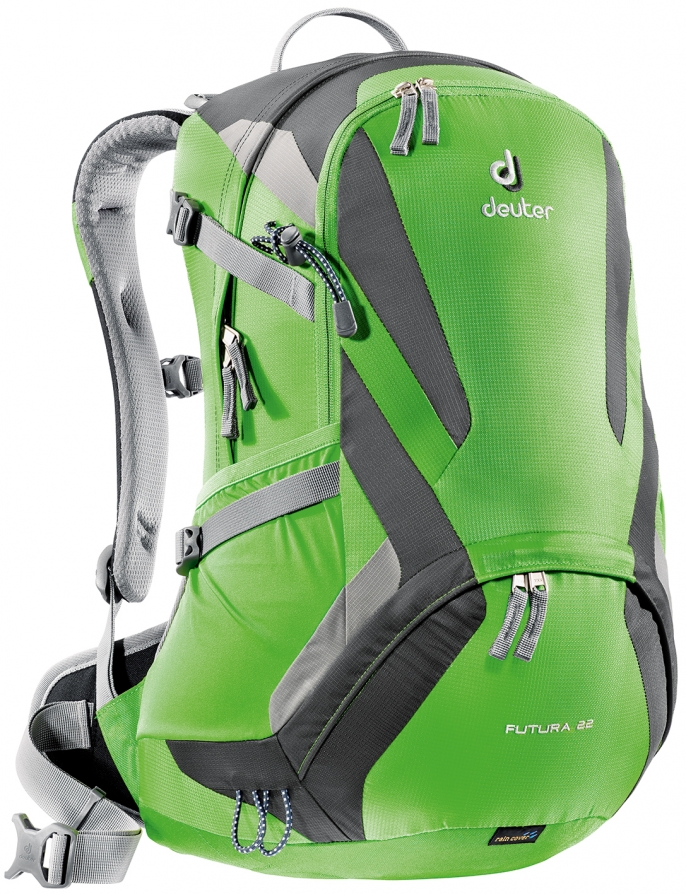 This is a very comfortable option, thanks to the thick padding on the shoulder and waist straps. It can be adjusted so as it fits the shape of your body well and we experience no chafing while wearing it extensively. There is handy rain cover tucked away at the base when bad weather hits. And finally, it fits a laptop easily.
Available from: Great Outdoors
Trail Running: All the Gear you Need to Get Started
7. The North Face Electra
Price: From €49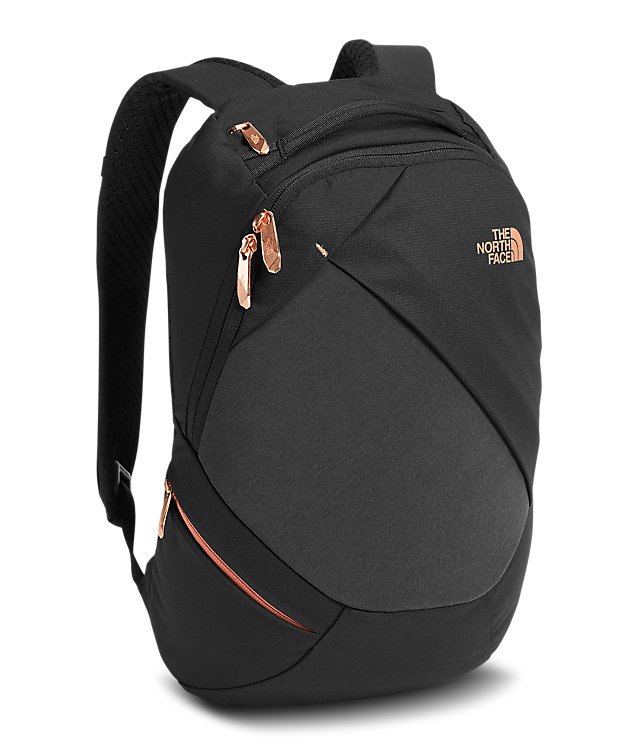 This comfortable pack has 12 litres of storage, which is plenty to fit your laptop in, in its fleece-lined storage sleeve. It is a great option if you are packing light. However, it does not have a chest strap so if you are carry anything heavy, there is the chance that it will bounce around while running which can be irritating. It looks good though!
Available from: Cotswold Outdoor
Like this? You should check these out: 

Previous Post