Whether you're commuting or hitting the trails you'll need a running backpack to carry water and your other accessories. We've picked out the lightest, sturdiest running backpacks so that you never need to leave home empty-handed.
When trail running you want as little as possible to slow you down. You need a backpack that's slim, lightweight, and isn't bouncing around at every step. Hydration is key, especially during summer, so capacity for a hydration pouch is essential. The following bags we've selected are perfect for trail running, commuting, and mountain biking. Read on, we've got your back.
1. Inov-8 Race Ultra 10
€112.99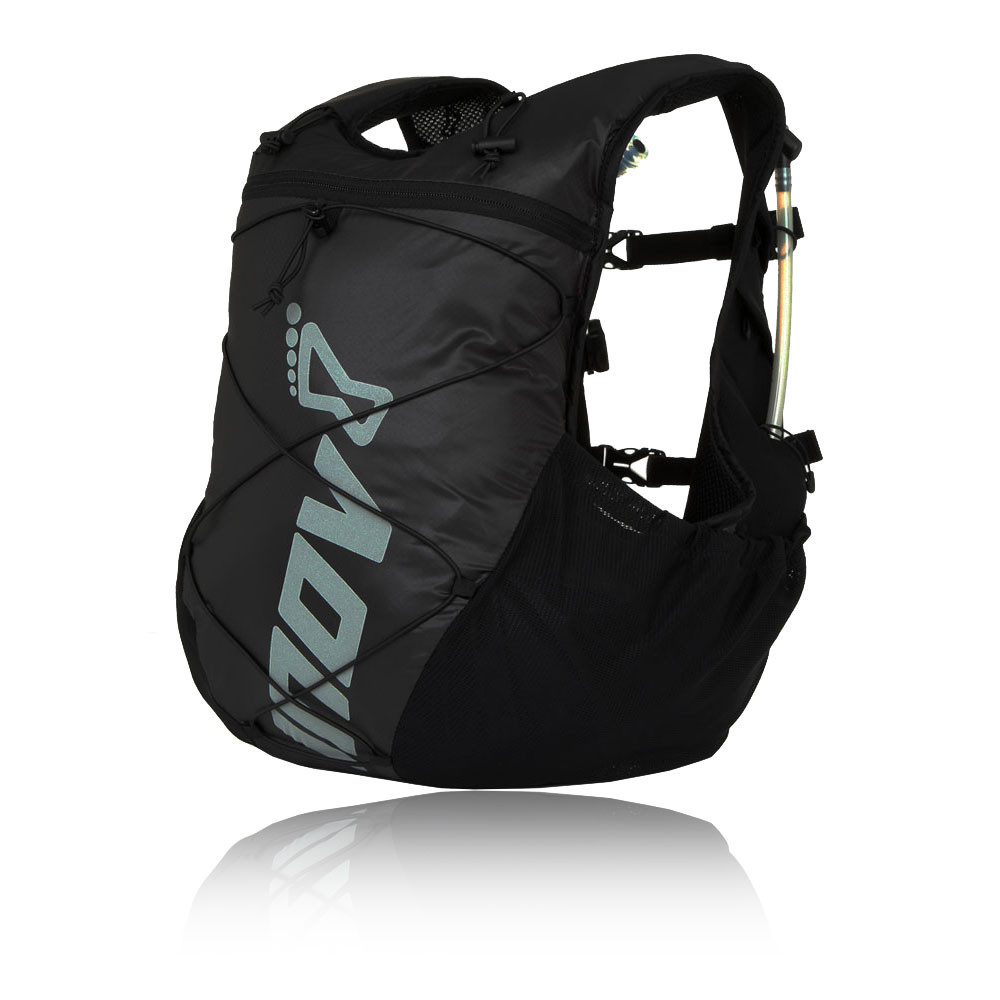 The Inov-8 Race Ultra 10 has been designed with high performance in mind. The close to body fit ensures stability and zero bounce, even over the longest of races which is key when it comes to avoiding chafe. The bag itself boasts a staggering eight pockets to ensure you can get to exactly what you need on the go. The main rear of the pack can hold up to 10 litres of kit, while an extra zip allows excess to your hydration bladder. Two large pockets to the front double up as bottle holders.
The bag also comes complete with a whistle, rear bungee compression and pole loops on the rear. Available in two different sizes (s/m and m/l) the smaller of the two weighs in at just 260g.
Available from: Wiggle
2. Salomon Agile 6 Backpack
Price: €91.00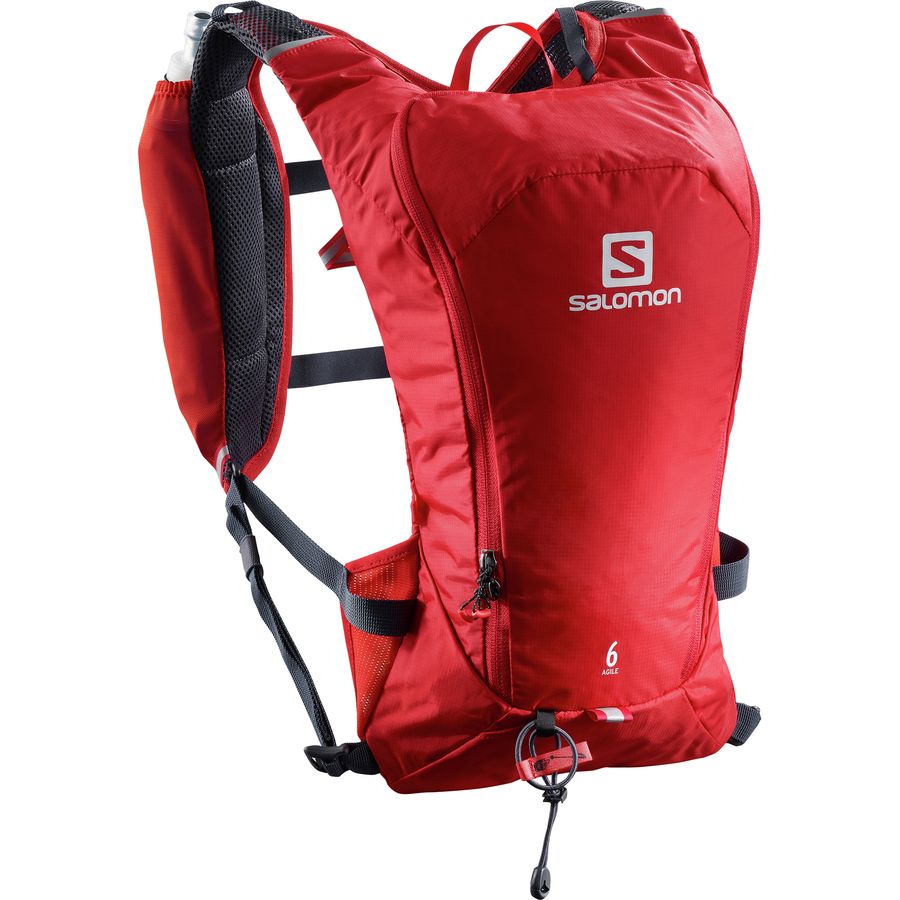 The Mens Agile 6 Set Rucksack from Salomon is for days when you want to push the boundaries and up the distance. Specifically designed for mid-distance endurance activities, it carries water and essentials, plus an extra mid layer or light rain jacket.
The bag is nice and stable on and also features front storage, carry straps for helmets and poles and a mesh on the back for improved breathability. There are two pockets on the front for soft bottles.
Available from: Cotswold Outdoor
3. Montane Dragon 20
Price: €163.00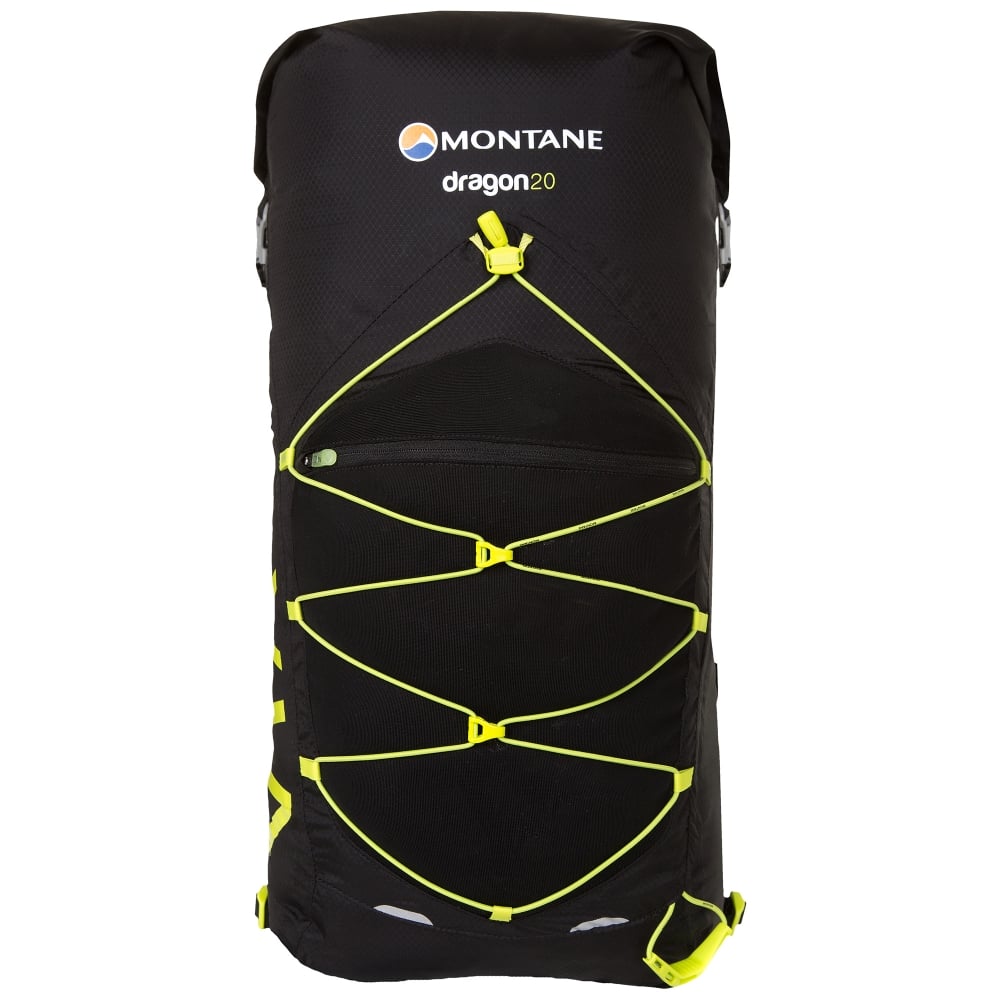 This 20-litre trail running backpack is well designed and well built, though it has the price tag to match. The bag weighs under 400g when empty and the lightweight material has been treated to make it water repellent. The Dragon 20 hugs close to the body when running thanks to its two main chest straps so there's minimal bounce even at high speed – you'll hardly know it's there. With some clever packing, this is the perfect backpack for multi-day runs.
Available from: Cotswold Outdoor
4. Deuter Speedlite 20
Price: €72.50 (Currently on sale for €39.99)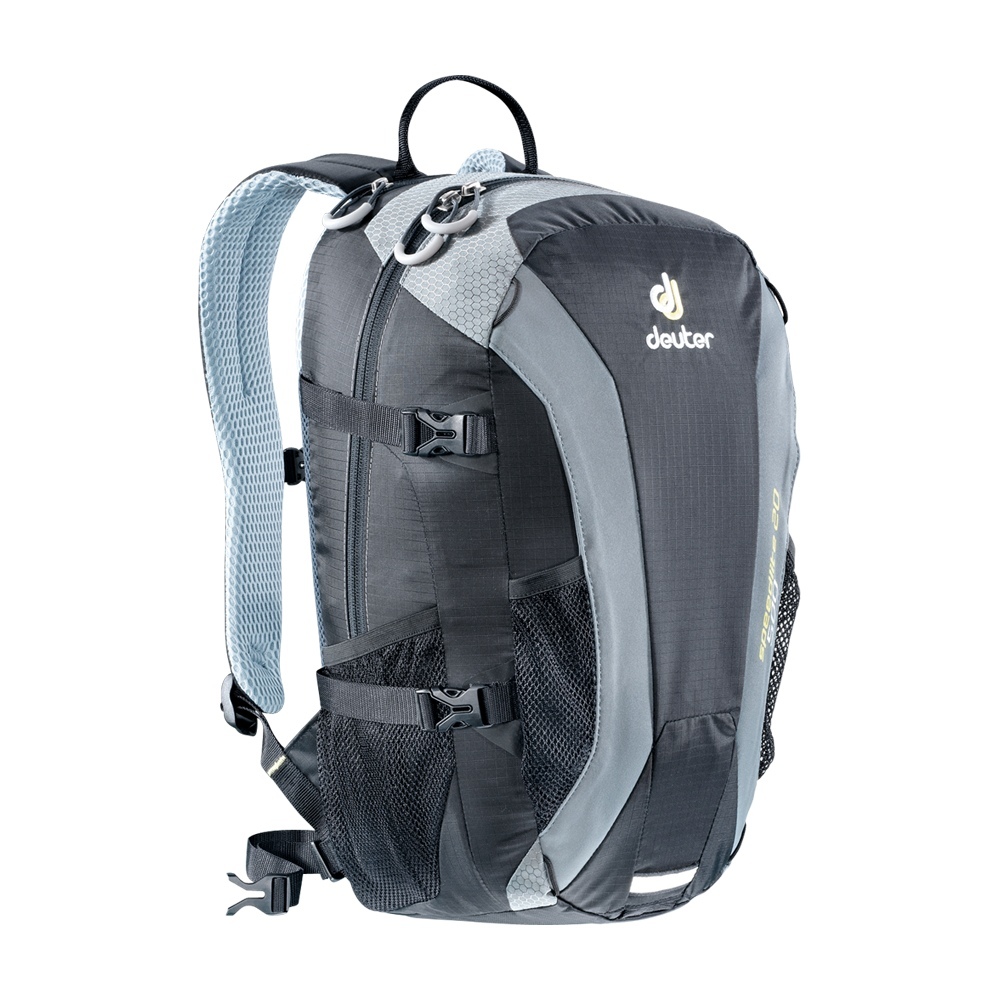 At 20 litres the Deuter Speedlite is one of the biggest pack in our selection but is well supported so you needn't worry about it slowing you down. Unlike some of the other packs it doesn't come with its own hydration bladder but it does have the capacity for up to 3 litres of water. The pack is high on other features with loops to hold everything from trekking poles to ice axes. The bag is extremely comfortable even when fully loaded. This is the perfect pack for when you can't decide what to leave behind but still want something lightweight.
Available from: Great Outdoors
5. OMM Ultra 12
Price: €65.00
OMM knows how to make a bag that lasts. Weighing just over 300g when empty, the Ultra 12 is a perfect example of a bag that brings durability while also being super-light. With OMM's LeanWeight principles users can also strip out parts of the bag to cut weight even more. The main compartment has enough space to carry everything you'll need for a day on the trails or a change of clothes for the office. The pack fits closely to the body and has enough space for up to a 3L hydration bladder.
Available from: Wiggle
6. Salomon Skin Pro 10
Price: €120.00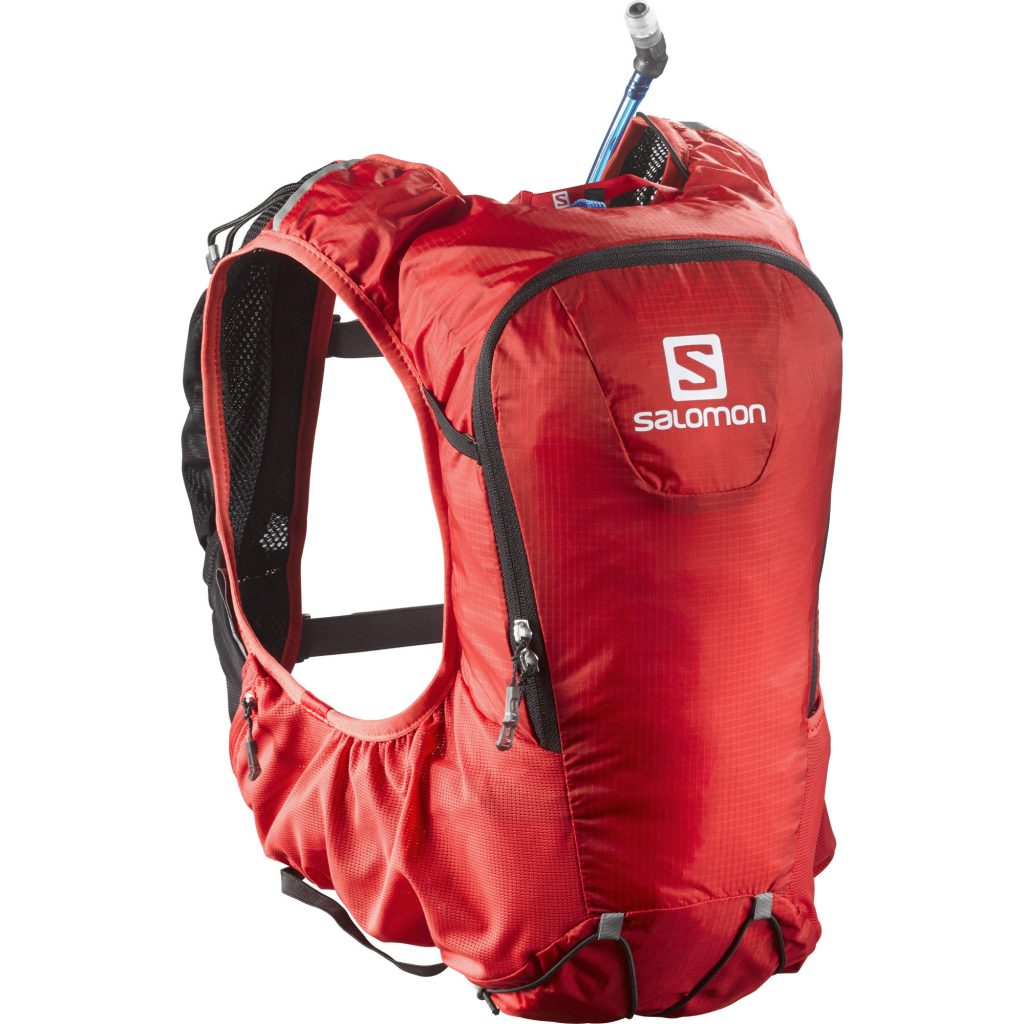 The Salomon Skin Pro offers the best of both worlds, from the front it looks like a slim-line running vest. From the back it offers 10 litres of storage, pole carriers, and a 1.5 litre hydration bladder. This is a bag suitable for trail-running, hiking, and even mountain biking. Using Salomon's Sensifit system the bag fits snugly and minimises bounce when you're on the trails. The 1.5 litre Hydrapak bladder comes with an insulation sleeve to help keep water cool. The main pocket is one giant cavity which can be packed high, though it lacks any kind of mesh or straps to secure more fragile equipment against bouncing around. The 10-litre capacity means you will have to pack lightly but the Skin Pro 10 has the versatility to keep you covered.
Available from: Cotswold Outdoor
7. Lowe Alpine Tensor 10
Price: €52.50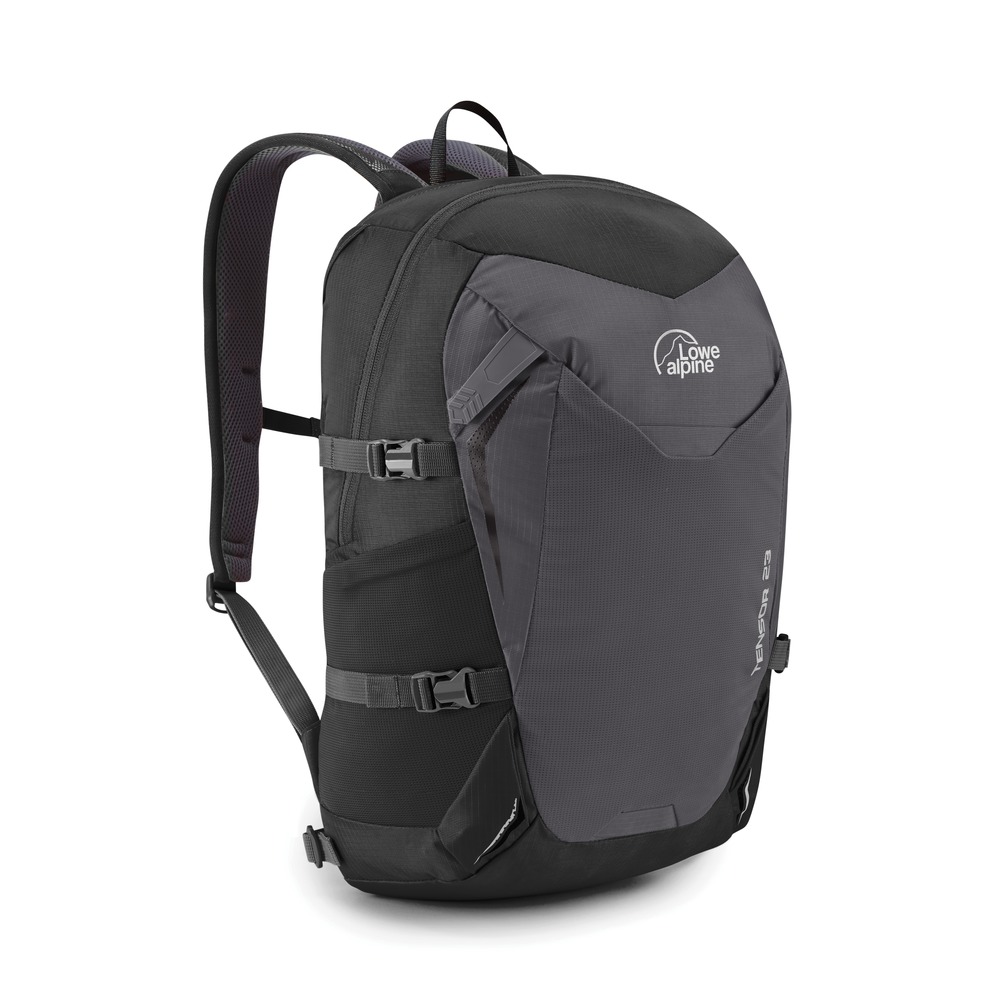 The 10-litre Tensor is a great value trail running backpack. The bag has a slim profile and is extremely lightweight. Even with a hydration bladder in the pocket, you'll barely notice it on your back. The Robic Shadow Ripstop fabric is durable and long-lasting and the mesh pockets on front and sides are handy for storing a map and other possessions. Lowe Alpine has a reputation for creating premium products at a great price point and the Tensor is no different.
Available from: Wild Side Sports
Check out our Hard as Nails podcast:
Like this? You should check these out:

Previous Post