A lightweight waterproof jacket is an essential piece of kit for those moving fast through the hills or on road. More often than not, we see a compromise of quality on super lightweight products, but, if you choose wisely, that really doesn't have to be the case. Here we round up five lightweight waterproof jackets that tick all boxes, for men and women. The following jackets are super light, durable, waterproof, breathable and offer exceptional comfort. They may not be cheap, but they are all built to last.
6 of the Best Lightweight Waterproof Jackets:
1. Rab Flashpoint Jacket
€279.95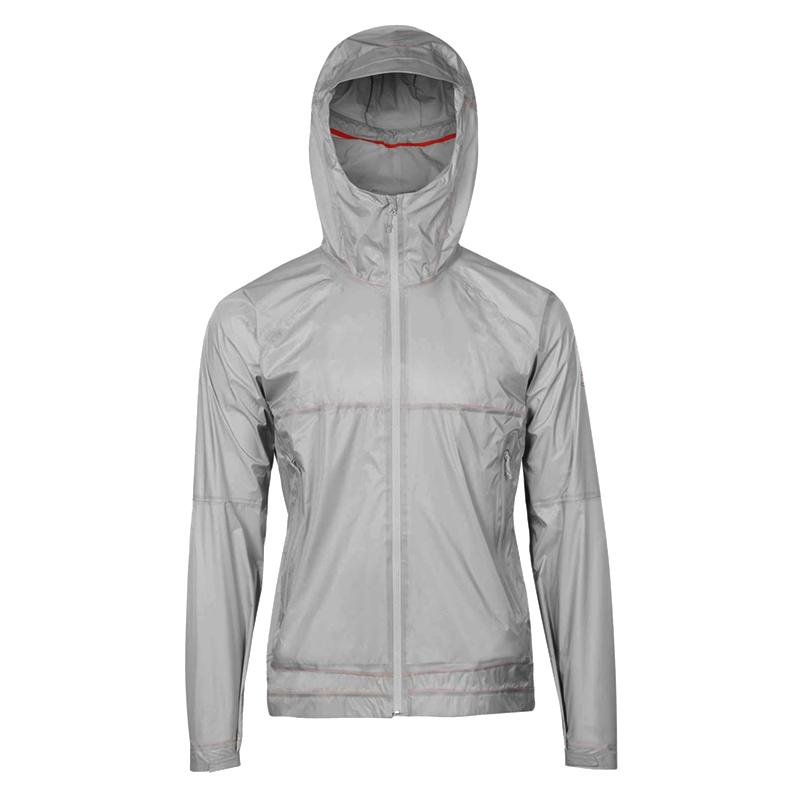 This has to be one of the best additions to my running kit that I have made in a long time. It is feather light yet can withstand biblical rain showers. I have a feeling the Rab Flashpoint will be in my pack for a long time to come. Weighing in at just 160g and packing up so small, your only issue might be actually locating it in your pack! Once on, the jacket feels great too. It is breathable, definitely waterproof and has a really nice, slim fit. The jacket also features two large zipped pockets, adjustable cuffs, a half adjustable hem and a helmet compatible hood.
Available from: Cotswold Outdoor
2. OMM Halo Jacket
€92.89 (30% off at time of writing)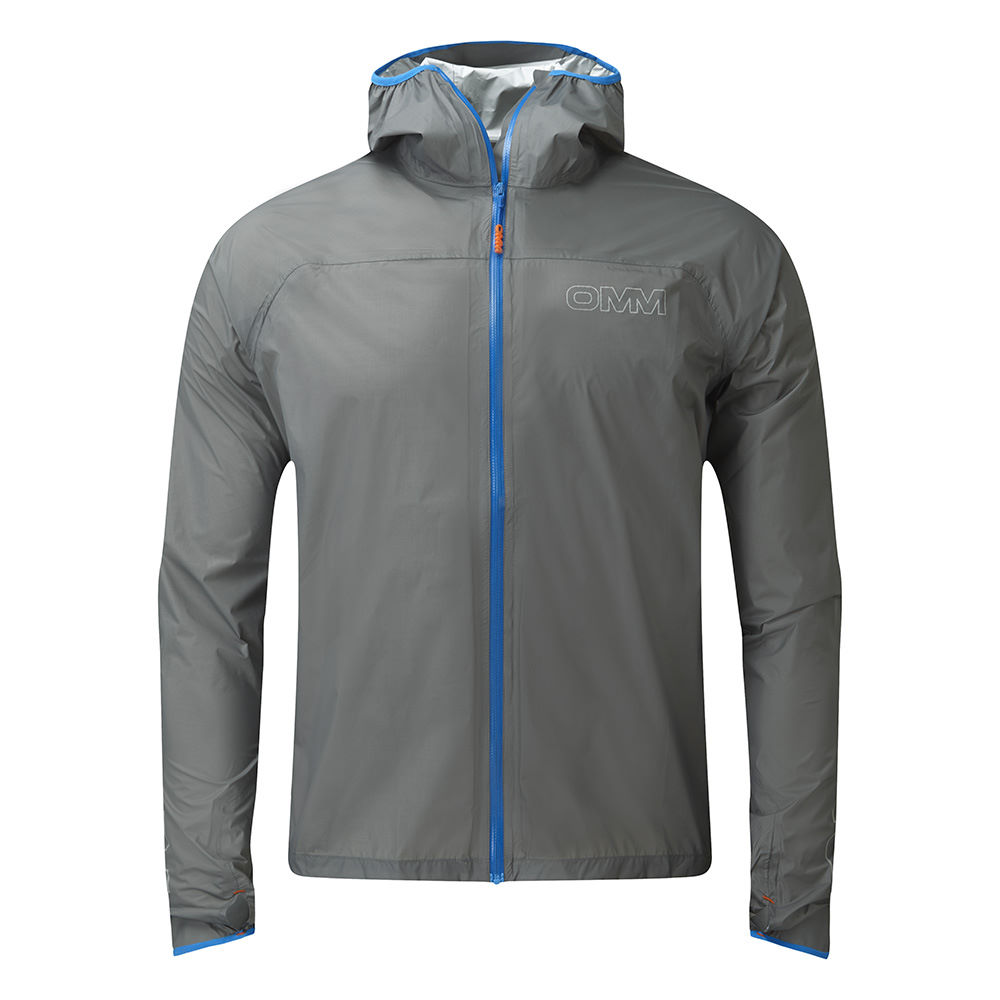 The guys at OMM know how to make good kit and the OMM Halo jacket is no exception. Weighing in at just 105g, this shell packs down into the size of a tennis ball. And don't be worried if you think the small size means a compromise on quality. This shell will keep you dry in torrential downpours and is also very breathable. Fit-wise, it is nice and snug making it ideal for biking and running.
Available from: Wiggle
3. Columbia Outdry Extreme Featherweight Jacket
€199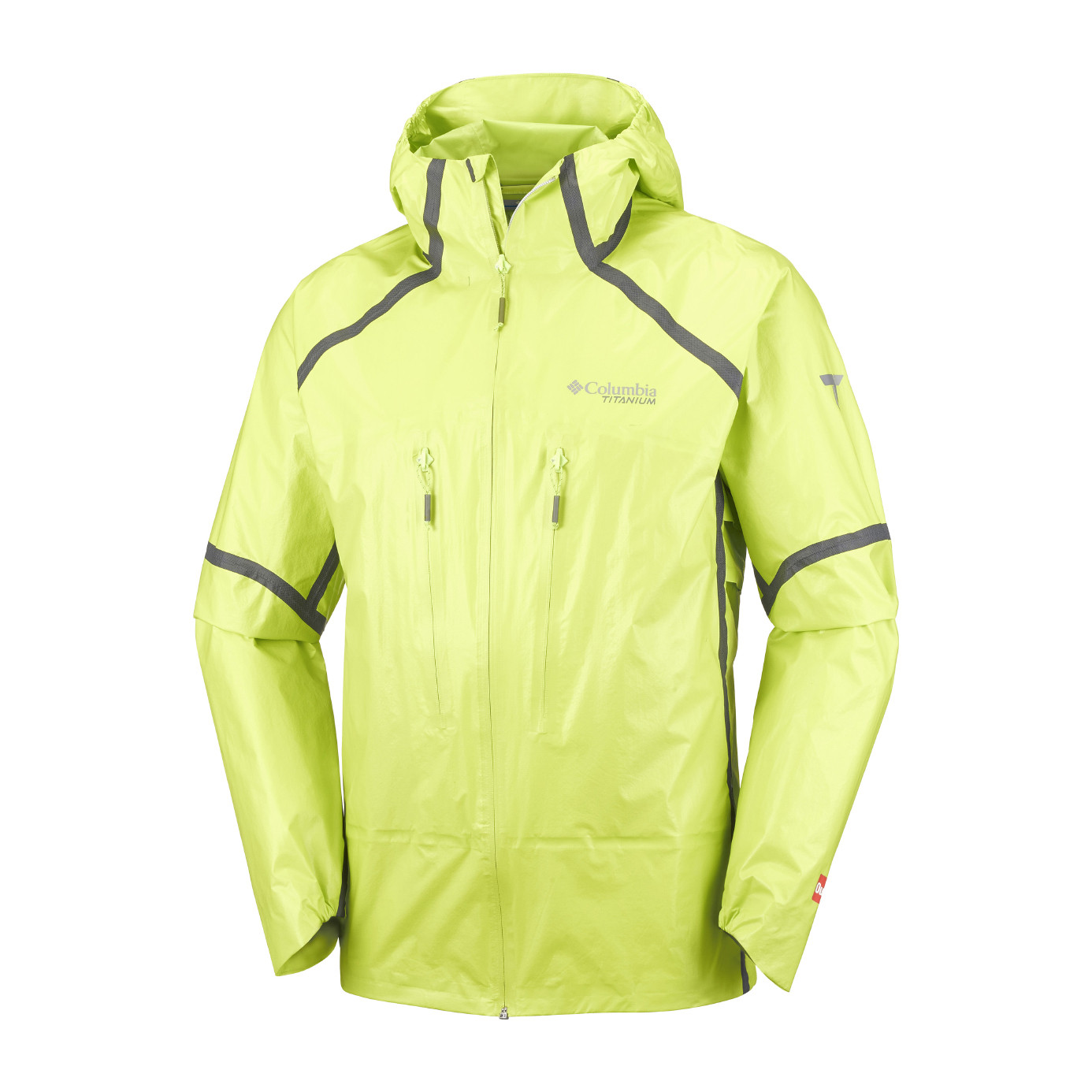 We have been fans of Outdry Extreme from the get-go, but the latest addition to the collection has seen our love affair with this game-changing technology soar even higher. The fit of this jacket is exceptional, the dropped cuffs, adjustable storm hood and snug feel make it ideal for long runs or multi-day adventures. And no matter how bad the weather, this jacket will never soak out. It also happens to be extraordinarily durable too.
Available from: Great Outdoors
4.  Inov-8 AT/C Stormshell
€200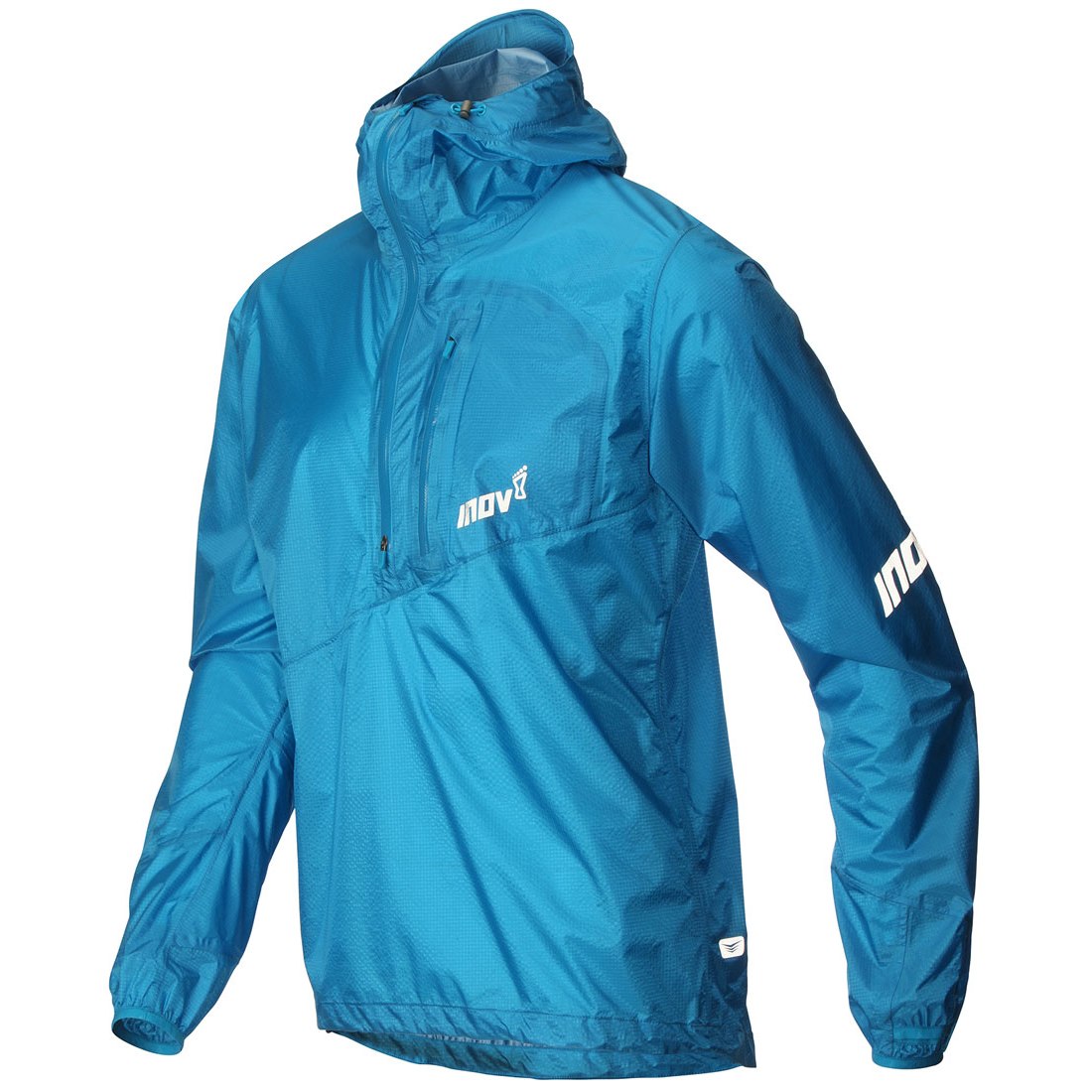 This is a cracking jacket from Inov-8. Light, very breathable and snug fitting, it is the perfect choice for long days in the hills. There is a full sized hood and thumb loops which ensure wrist coverage when the weather really does take a turn for the worse. This jacket is a great all-rounder and a welcome addition to any kit bag. One thing to be aware of is the half zip as this isn't everyone's cup of tea.
Available from:Inov
5. Salomon S-Lab Hybrid Jacket
€217.13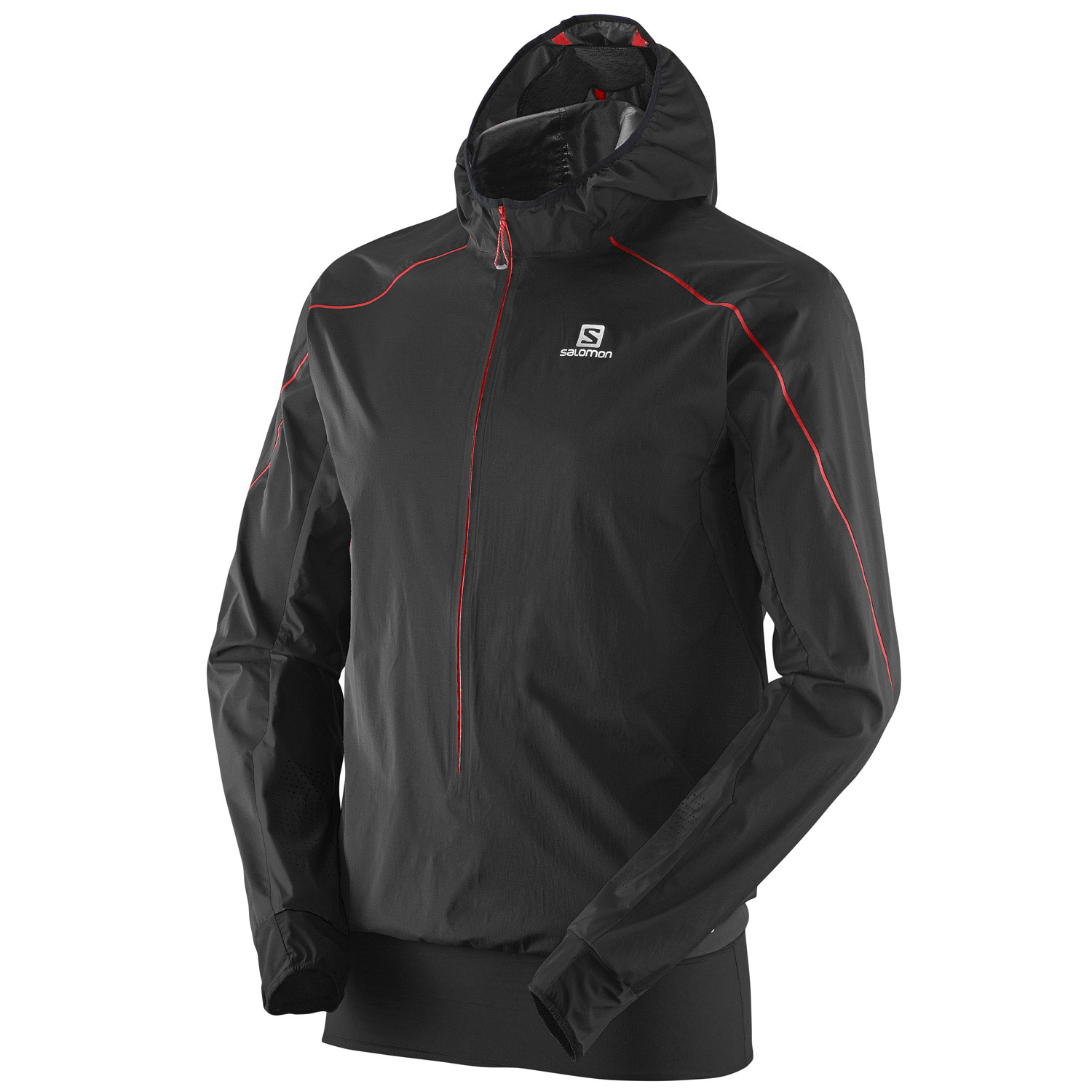 Salomon's S-Lab range has been developed for their elite athletes and it shows. The S-Lab range is always spot on when it comes to weight, fit and function. And the Salomon S-Lab Hybrid is no exception. Aside from the fact that this ridiculously light jacket keeps you dry when the going gets tough, there a number of additional features that I just adore.  The hood is lined with a headband to hold it in place eliminating drawstrings. This also provides extra warmth when the going gets tough. The cuffs are made of a lightweight stretch material (nice and soft for the odd nose wipe) which also provides some warmth when you need it. A wide soft mesh waistband keeps the jacket in place no matter how windy. But even better than that, the soft mesh waistband also doubles up as a stash for the jacket itself. When running in changeable conditions it means you don't have to keep taking the jacket on and off. Simply unzip the 3/4 zip and roll the jacket down inside the waistbelt. You can also stash gloves and a hat in here too. Genius!
Available from: Wiggle 
6. Salewa Pedroc Goretex Active Shell
€350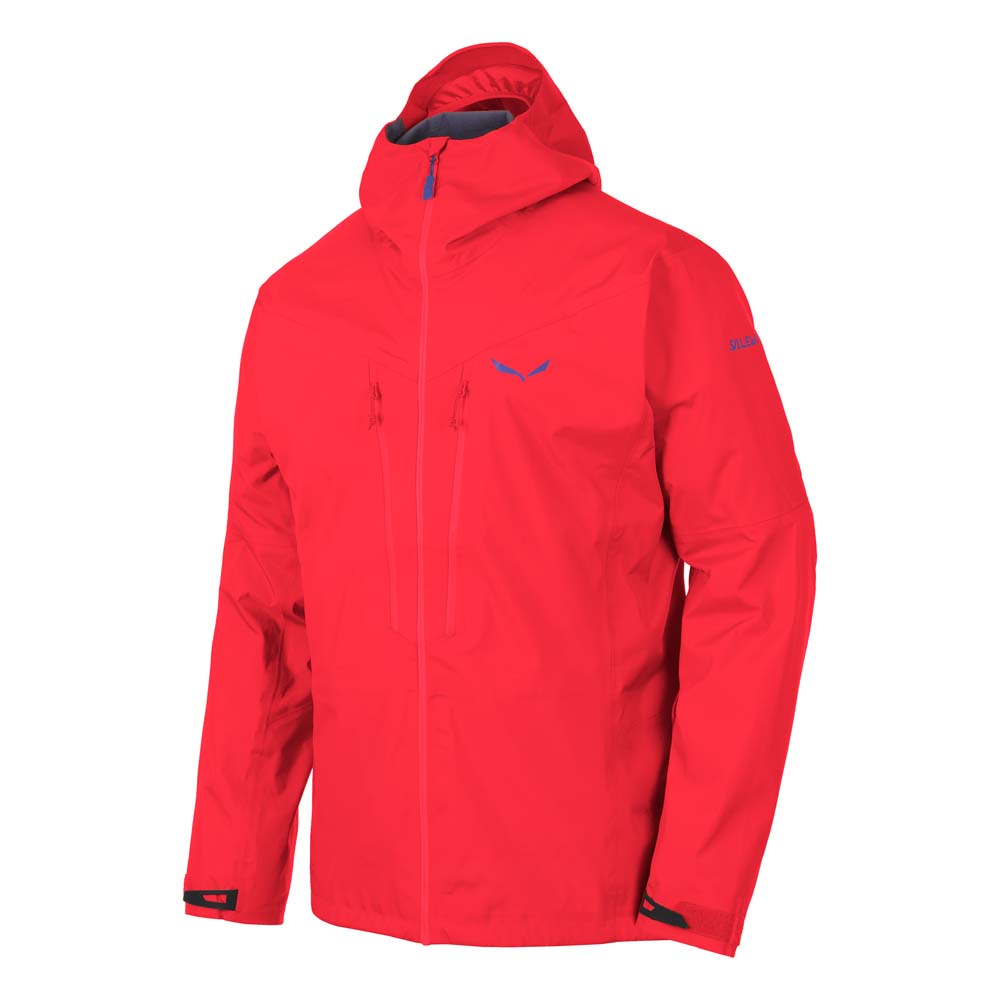 Designed for speed hiking and trail running, there are quite a few small things that I like about this jacket. The edged elastic binding on the cuffs is very comfortable, there is a one-hand adjustable hem, a compression stow bag and the hood is not too bulky. I am also a fan of the chest pocket, although I also like to have additional side pockets too. This jacket feels great on. It offers great freedom of movement, is light and has nice length on the arms and torso. This is a solid lightweight waterproof shell that is a good option for trail runners and speedy hikers in an Irish climate.
Available from: Adventure.ie
Check out our Hard as Nails podcast:
Like this? You should check these out:

Previous Post

Next Post