Do you need some time out from the stresses of everyday life? If your head is clouded with worries and you are craving fresh air and the open road, we cannot recommend taking on a multi-day hike enough.
A multi-day hike is exactly what it says on the tin: back to back hiking on a long distance hiking trail. Some of the world's most well-known trails include the Camino de Santiago, GR20 and Pacific Crest Trail in the States. Or closer to home; the Wicklow Way, The Kerry Way or the ultimate, The Wild Atlantic Way. Check out our full list of long distance walks.
If you are thinking/already committed to a multi-day hike, then it's best to not just get fit en route but to pack some miles in the legs before you set off. Here are our top tips for training for a multi-day hike.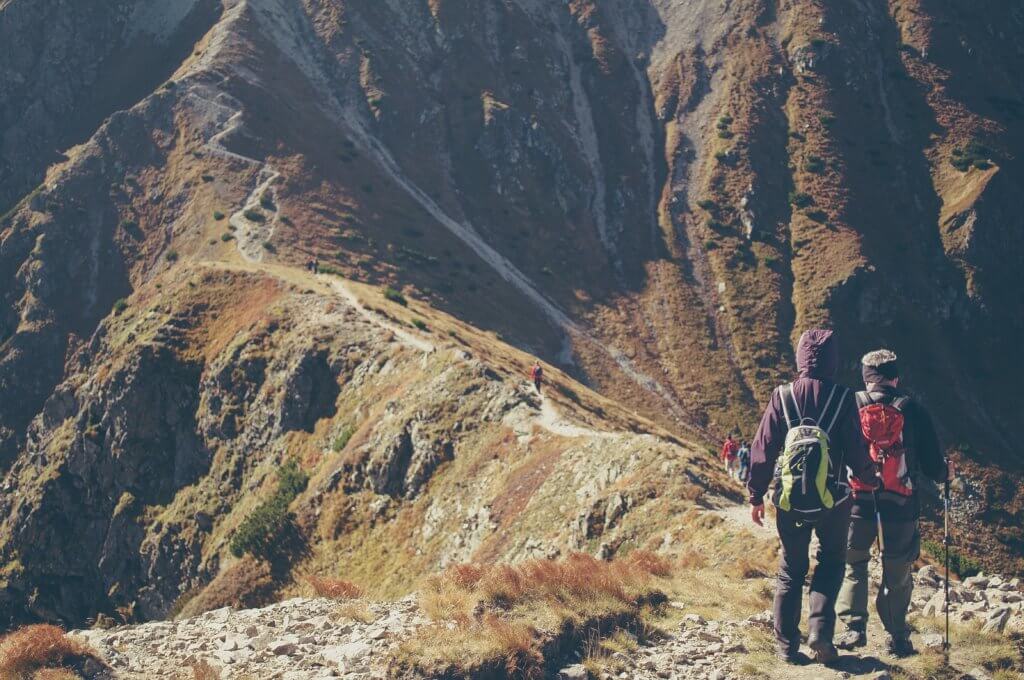 Actually Go Hiking
It sounds ridiculous that we have to note this but you wouldn't believe the number of people that train for this kind of challenge solely in the gym. Without a doubt, the best way to prepare for a multi-day hike is by literally going out into the hills and hiking. Replicate the conditions you will be facing, take on similar terrain and get the mileage in the legs. It will make the world of difference when it comes to your enjoyment of the hike. We recommend getting in some back to back hiking days beforehand too, if you can.
Replicate the Weight on Your Back
We all have the best intentions of packing light, but that's rarely what happens in reality. So get the backpack on your back while out training and fill it with weights, gear, anything to strengthen up those back muscles. There's nothing worse than training with a daypack, thinking your Hercules and then on the day of departure having your shoulders bleed from the 30 to 50 pounds of gear sitting on your shoulders.
7 of the Best Multi-Day Hiking Routes in Europe
Practice Fuelling on Your Training Hikes
Figuring out what your body requires to function on a long day on the trail is best discovered beforehand, or else it can get a tad nasty! So, find out what works for you during training. Then you'll know what and how much solid foods, cereal bars, fruit etc. that you'll need to carry with you/stock up on. Finding the balance between overeating and under eating is key. And you know what they say, practise makes perfect.
Hydration is the most important element to the success of your hike and your overall wellbeing. You need to be at least carrying a litre of water with you. We find carrying a hydration pack or bladder in your backpack is the easiest way to keep hydrated. It means you can constantly sip water rather than having to down tools and go hunting for your bottle everytime you're thirsty.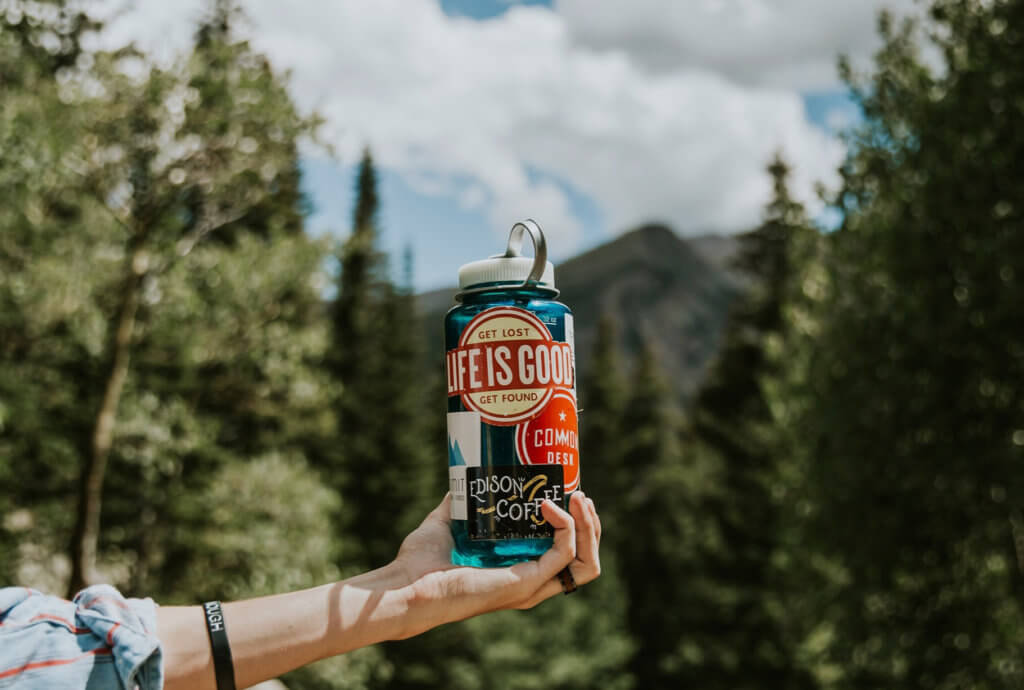 Mix up Your Training Routine
Aerobic Training
If you want to mix up your training a bit, we definitely recommend adding in a bit of aerobic training to your routine. Encompassing some runs, cycles and swims will stand to you after a long day spent on the trails.
Strength Training
A multi-day hike will inevitably involve some steep climbs, lots of steps and possibly a bit of 'boudering', all while carrying a massive backpack. So, the more core and back strength you have going into it, the better. Incorporate a smattering of squats, leg curls, kettlebell swings and sit-ups into your workout to strengthen up those muscles.
Train your Mind
You've ticked off every aspect of training imaginable and you get out on the trail and are simply flying it, physically. But as the day passes, your mood takes a nosedive. You're tired, dirty, smelly, lonely and you find you're not enjoying yourself.
You won't have been the first person to forget about the mental side of challenges. Training your mind is of equal, if not more, importance than physical training. There are going to be tough days and learning to push through that barrier despite the pain all comes with experience. It's all about keeping positive. In order to know how you will fair when s**t hits the fan, you need to put yourself in some uncomfortable positions, push yourself into the red zone and see if you can talk your way through it.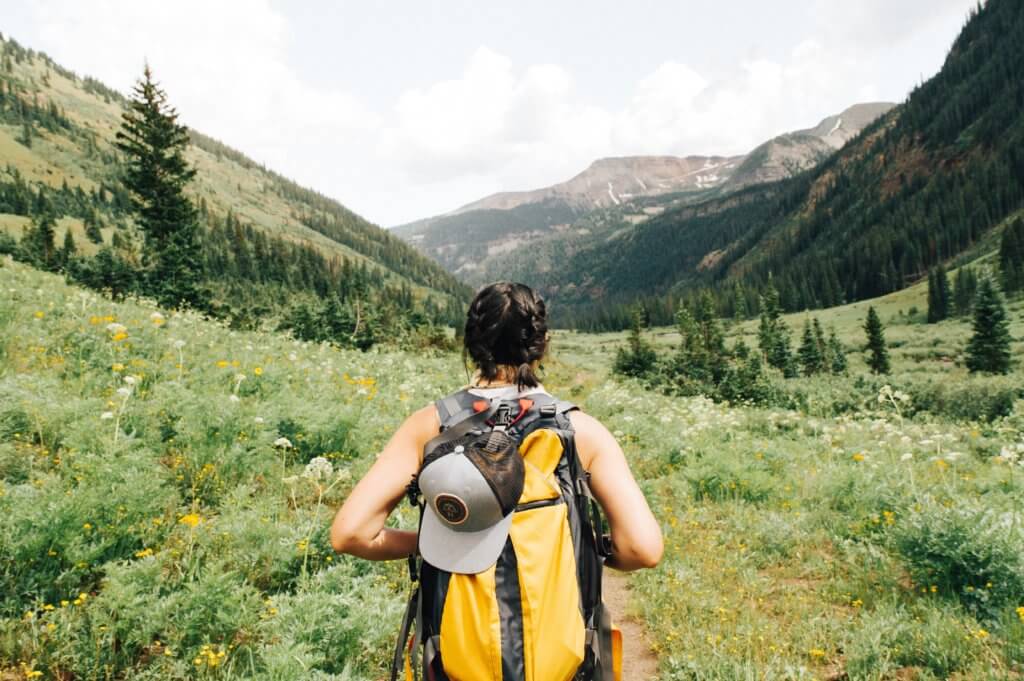 Other Tips to Prepare for Your Hike
Do Your Research
Know your route and know what to expect (especially important for the more off the beaten track ones). Read everything about the hike from weather (so as you know what to pack) to online forums so you can gather real insights into the area.
Mind Your Feet
There is nothing more devastating than something as miniscule as a bad blister destroying your adventure. So first things first, invest in a decent pair of hiking boots and wear them in well before you go. Get a few pairs of Merino wool socks to wear underneath. The rest is obvious; keep your feet dry and clean, stockpile the blister plasters and talcum powder and you're good to go.
Quest 12/24 vs Ironman: Which One Should You Do?
Know How to Navigate
If your route is not waymarked and actually even if it is, it's worth carrying a copy of the trail map with you. If you have the funds, it's so worth having a decent GPS system with you.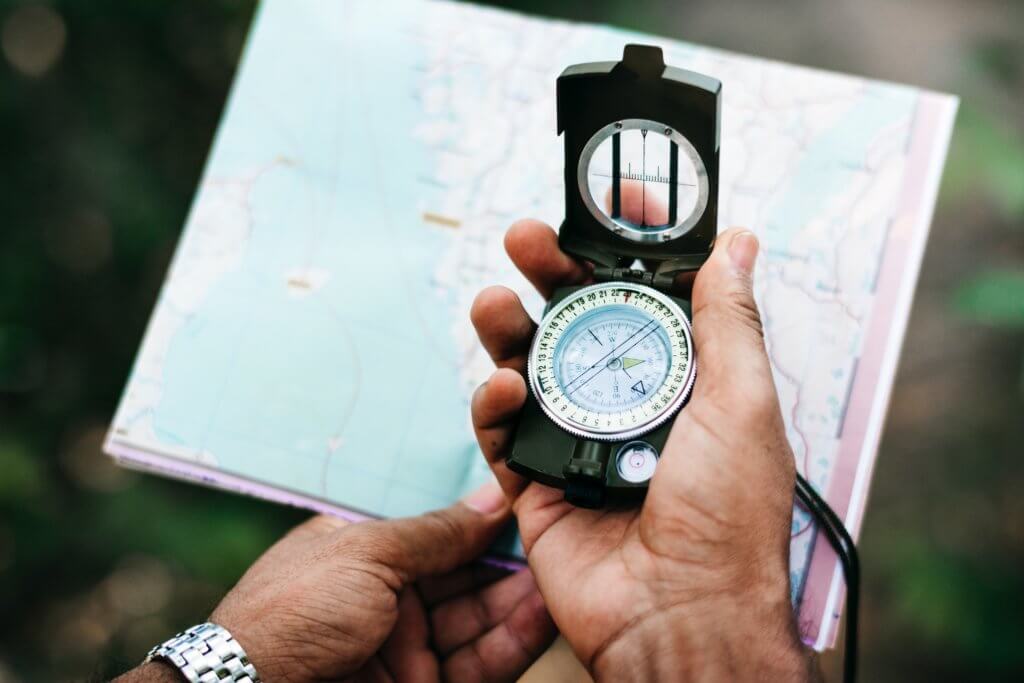 Adopt a Minimalist Approach to Gear
When making gear purchases, it's worth doing some research into weight – the lighter the better. You're backpack is going to have your clothes, a stove, a tent, sleeping bag, food, a few litres of water… that tots up very quickly to one heavy bag. So make sure to make good choices when buying. Trust us, the less weight you are carrying on your back, the happier you will be.
Be Safe
Always carry a first aid kit, some cash, a torch, your phone and a battery pack. Use your common sense and be careful out there people.
Adopt the Leave No Trace Principles
We implore you to Leave No Trace in your wake. We love wild places and please leave it as you found it or in fact cleaner than you found it if you can.
Check out our Hard as Nails podcast:
Like this? You should check these out: