Litter has always been a big problem on beaches and in the countryside and is hugely damaging to the wildlife and environment. And while we have enjoyed the great spell of weather immensely, the increased number of visitors to our beaches has meant that the litter problem is worse than ever. In addition to litter from everyday disposable items, we are also seeing a huge amount of clothing and other non-single use items left behind too. We look at what you can do to make a difference.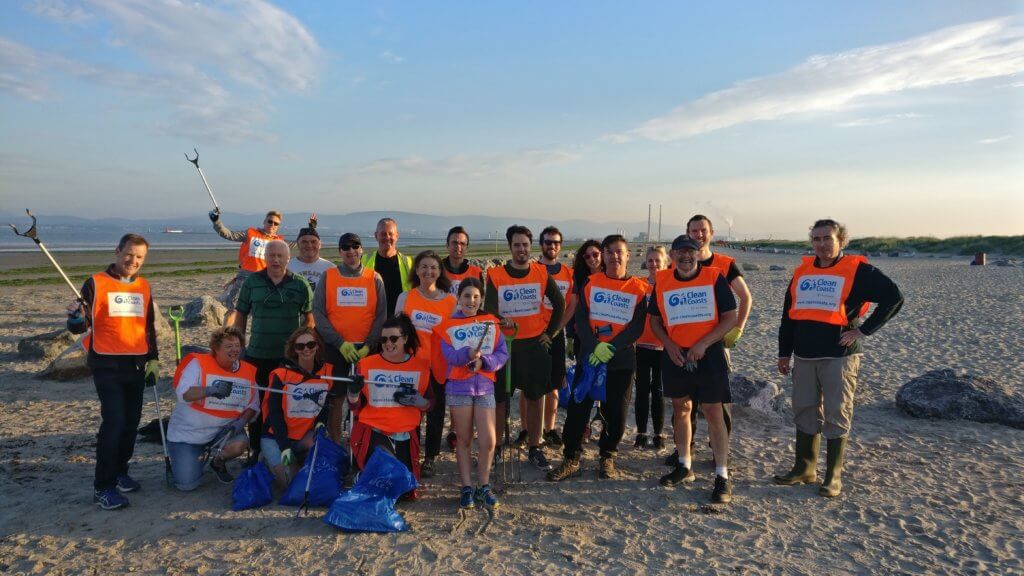 Towels, duvets, socks, shoes, t-shirts and sanitary products are just a few of the items collected by a five-strong team of Clean Coasts volunteers at the Forty Foot this summer. As the sun goes down, and the public, who have enjoyed this glorious swimming spot all day long, head home, a team of dedicated souls start their work. Equipped with head torches, plastic bags and rubbish pickers, they begin to restore the place to its former glory.
And it doesn't stop there. These volunteers bring home all of the clothes and towels, disinfect them, launder them and send them to the local charity shop. In June alone, the Forty Foot group collected a whopping 110 towels. July was just as fruitful with 52 towels, 29 pairs of shoes, a duvet and 90 pairs of men's underpants amongst the haul.
Richard Curtin, Coastal Programmes Officer for the Dublin region with Clean Coasts, says that the increasing problem of litter on our country's coastline is down to two main factors. The first is the prolonged spells of good weather and the increased number of people flocking to the coastline, and the second is what he refers to as 'fast fashion.' The lower cost of clothing and other household items means that people no longer look after their belongings and what would have been previously seen as investment pieces are now regarded as single-use items.
"Even if you simply pick up a couple of pieces of rubbish every time you go to the beach, it will make all the difference."
Richard Curtin, Clean Coasts Dublin Development Officer for An Taisce says that there has been an increasing problem of marine littering on our country's coastline this year.
"The prolonged spells of good weather has brought a large number of people flocking to the coastline, which has also put pressure on the existing facilities in the place," says Richard. "This year has also highlighted the issues of single-use plastic items, which are turning up in large quantities, and the downside of what is known as fast fashion. The lower cost of clothing means people don't look after their belongings, and what would have been previously seen as investment pieces are now regarded as single-use items."
And the problem is not just restricted to the coastline either. The Pure Mile environmental project, which was established to combat the increase of illegal dumping/fly-tipping in the Wicklow/Dublin upland areas, has collected more than 2,000 bags of litter so far this year. There have also been reports of people leaving tents, camping chairs, BBQs and much more, abandoned in the middle of the countryside. It's a baffling concept and one that is not easy to solve. However, it is possible to go out there and make a difference, that's for sure.
8 Pieces of Plastic to Stop Using Right Now
Richard is quick to stress that even the smallest of steps can make an impact.
"Even if you simply pick up a couple of pieces of rubbish every time you go to the beach, it will make all the difference. We have over 600 Clean Coast volunteer groups in Ireland now and they are all different. Some go out twice a year, some go out twice a month, others might go out two to three times a week during summer. And they all have their own systems too. One group even segregates the litter, washing items so they can be recycled," says Richard.
At present, the issue may seem insurmountable and it certainly won't be solved overnight. However, if enough people make a conscious decision to change, the problem can certainly be remedied.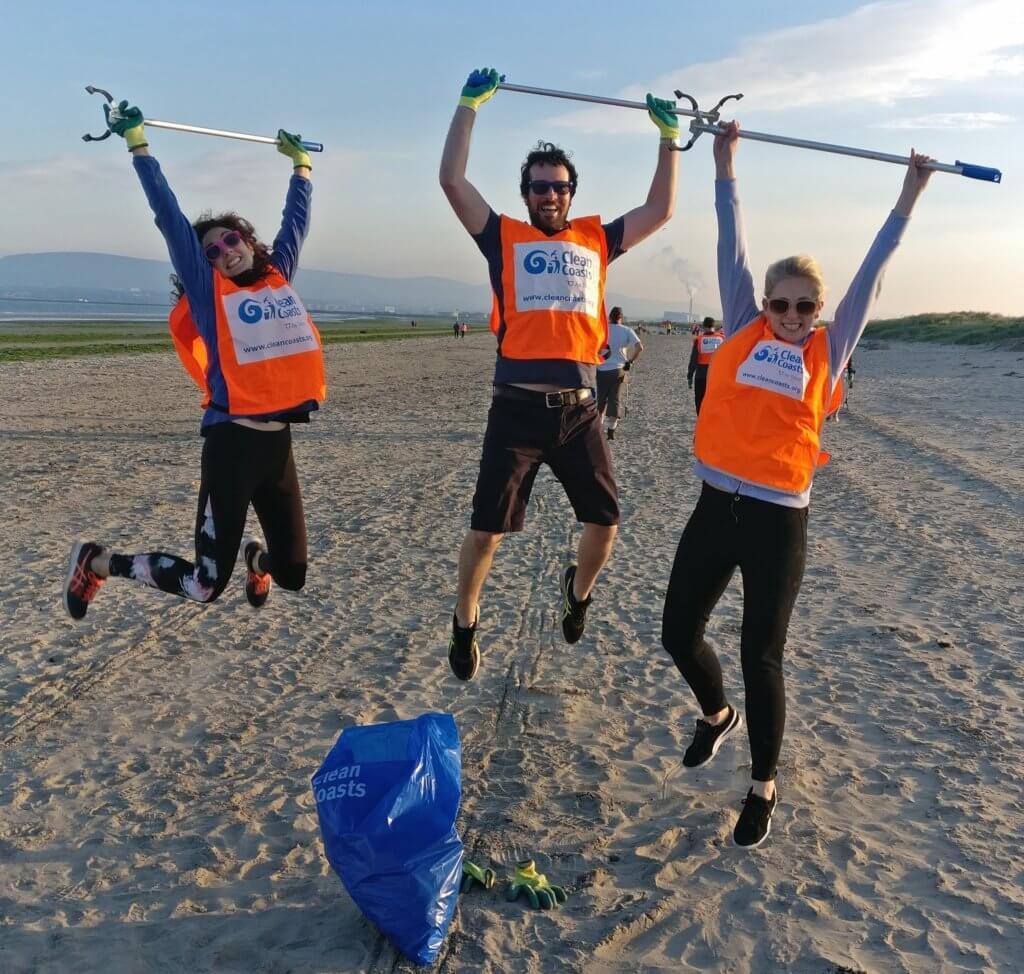 Here are a few simple ways that you can start to make a difference:
1. Take on a 2 Minute Beach Clean
Next time you go to the beach, whether it's to walk, surf or dip, take two minutes to pick up some litter. Take a snap of the litter you collect and post your snap on Instagram/Twitter/Facebook with the hashtags #2minutebeachclean and #cleancoasts. The idea behind the 2-minute beach clean can also be executed on streets, forest trails, lakes, canals, you name it!
While this might seem pretty insignificant, but it makes a huge difference in the grand scheme of things. Every time you pick up a piece of plastic and remove it from the environment, it is no longer a danger to the animals that live there. They won't break down into microplastics, strangle birds or mammals or end up being ingested by marine life.
Find out more at CleanCoasts.org.
2. Leave nothing but your footprints
It seems like common sense, but if you drop that piece of litter and it starts to float away in the wind, chase after it. Don't leave bags of rubbish or clothes on the beach in the hope that it will be dealt with by somebody else. Leave a place as you found it, or even a little bit better by taking on a quick beach clean.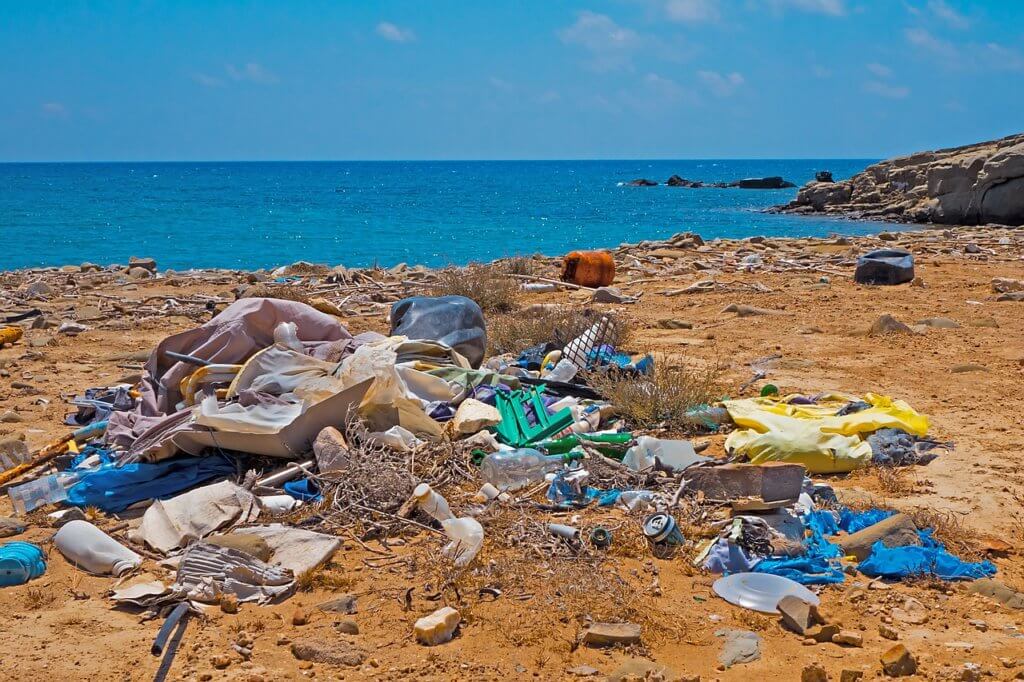 3. Join a Clean Coasts Volunteer Group or start your own
There are currently more than 600 Clean Coast groups around the country, all of which are always looking for volunteers to help with their beach clean-ups. Simply log on to the website to find your nearest volunteer group, it's as easy as that. Clean Coasts and local councils work together to provide volunteers with litter pickers, bags and t-shirts.
If there is not a group near you, then why not start your own group? The lovely folks at Clean Coasts will be more than happy to help to get you started.
Find out more at CleanCoasts.org.
4. Make an effort to reduce your plastic consumption
The next time you are out for a coastal stroll, take a moment to look at the sand beneath you. The beach may look pristine from afar, but we guarantee that on closer inspection, you will start to spot small bits of plastic.
Nurdles are particularly prominent. These small plastic pellets about the size of a lentil are used to make nearly all of our plastic products. Tiny, and often missed, they are one of the most harmful pieces of plastic along the world's coastlines. Their similarity to fish eggs and small crustaceans means they are often mistaken for food by seabirds and marine animals and subsequently enter the food chain.
Making small changes in your everyday life can help to alleviate this problem. Try to eliminate as much plastic as you can from your day to day life. You can even set up a challenge with friends to see who can manage to go plastic-free for a week, a month or even longer!
Check out the Hard As Nails podcast:
Like this? Check out these other articles: