Nibbling on good, healthy snacks throughout your day will ensure you stay focused, prevent energy crashes and help you get all the important nutrients you need. These 20 healthy snacks for your desk are both convenient and super tasty. 
There's nothing worse than sitting in work, counting the minutes to your lunch break with your grumbling stomach reminding you that you still have hours to go. Having a little stash of handy snacks to tide you over until lunch or to get you through the afternoon will make all the difference, particularly if they are healthy. Try to have fat and protein in every snack as this will keep you full for longer and prevent a blood sugar crash. Good fats are also great for your brain and will help you to be more productive. You can keep some of the snacks below in your desk drawer for weeks, others you'll need to consume within a day or two of making. Combine the snacks below to make a perfectly balanced and tasty treat to get you through your day.
1. Hummus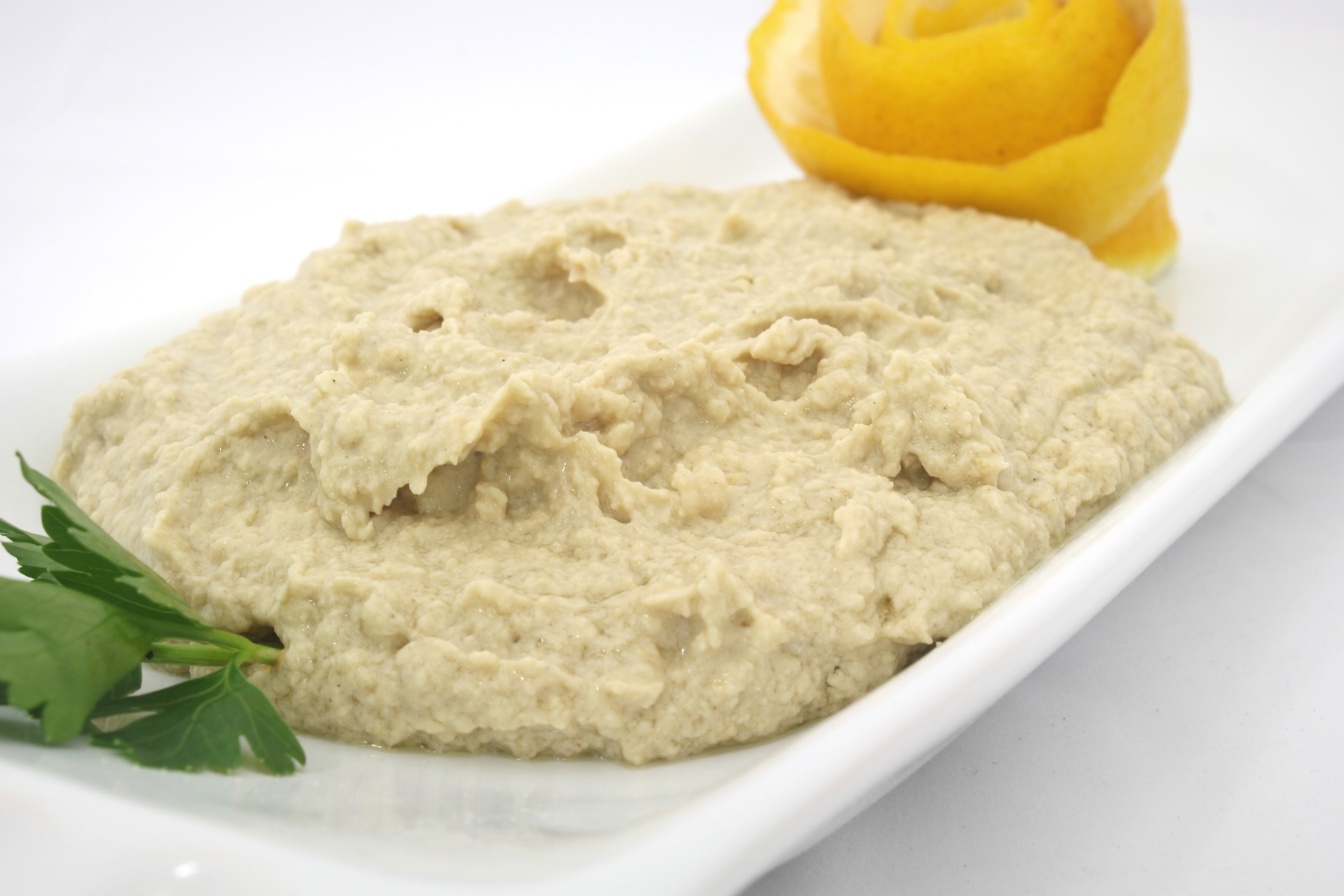 If you have access to a fridge, hummus is pretty much the perfect healthy snack. Put it on crackers, raw vegetable sticks, tortilla chips or with a spoon if you really love it. Hummus is mostly made of chickpeas and is high in protein to stop your blood sugar from dropping and keeps you full for longer. You will also get calcium, magnesium and phosphorus as well as small amounts of several other micronutrients. Most supermarkets and health food shops have a variety of hummus brands and flavours. If you're conscious of consuming too many fats, there is usually a reduced fat option, just be careful there's nothing worse added to replace the fat. Healthy fat is better than sugar and additives. Be aware that flavoured hummus can have sugar added and some seasoning contains gluten or dairy.
2. Raw vegetable sticks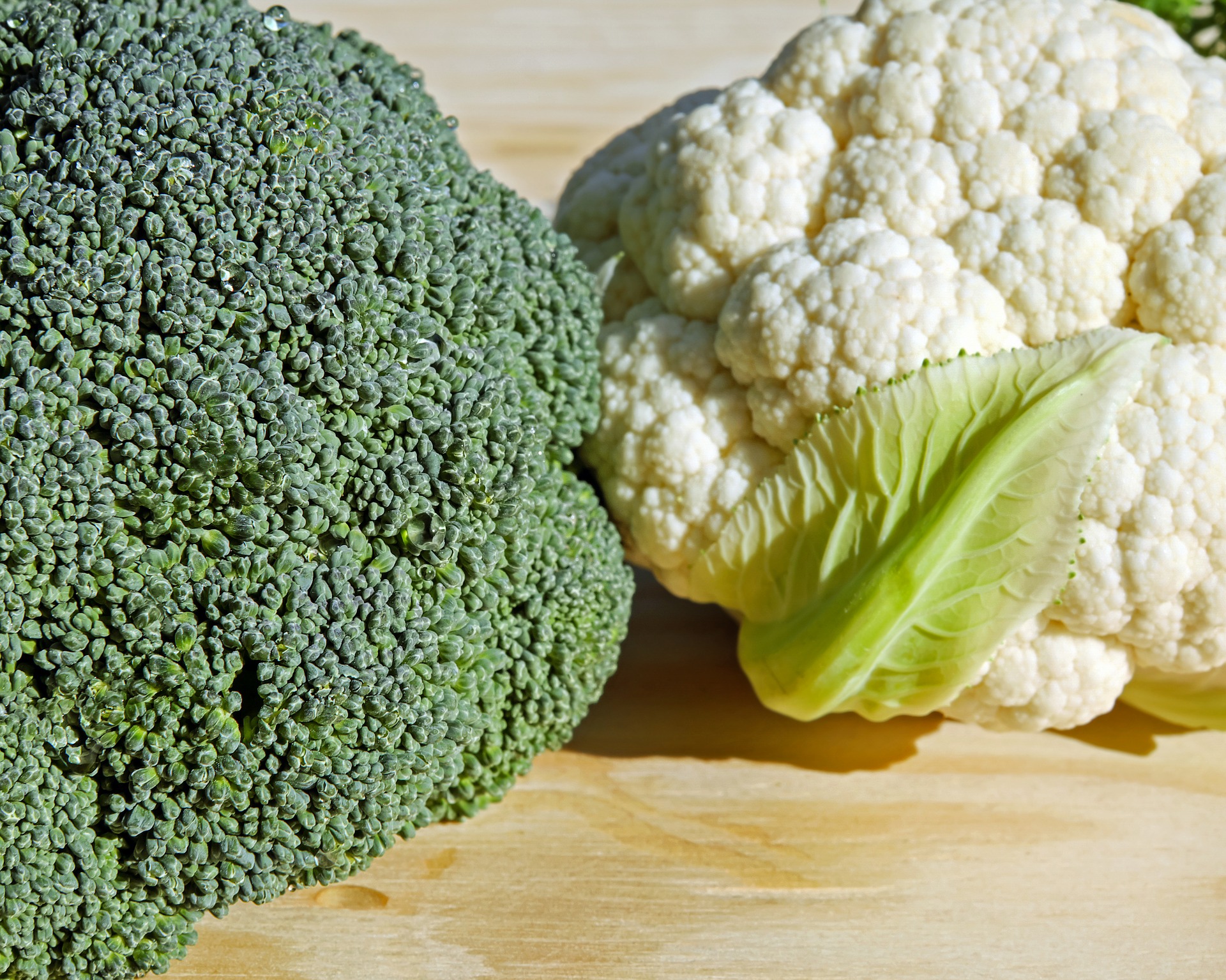 Carrot sticks are great. They're crunchy and satisfying and go so well with hummus, peanut butter, guacamole and loads other spreads. But why stop at carrots? Raw broccoli is a perfect snack too, also complete with crunchiness. And its shape means its ideal for dipping in hummus or guac for maximum dip coverage. Also, we recommend trying cauliflower and celery. This is another one you'll probably need a fridge for or at least a dark spot away from sunlight and heat.
3. Corn Cakes

A much tastier alternative to rice cakes are corn cakes. They are available in most supermarkets and health food shops, sometimes in the gluten-free aisle. Top them with anything: hummus, guac, cream cheese, a slice of tomato, peanut butter, jam, the world of toppings is your oyster. Seal the packet with an elastic band to keep the corn crackers fresh and crispy for next time.
4. Protein Bars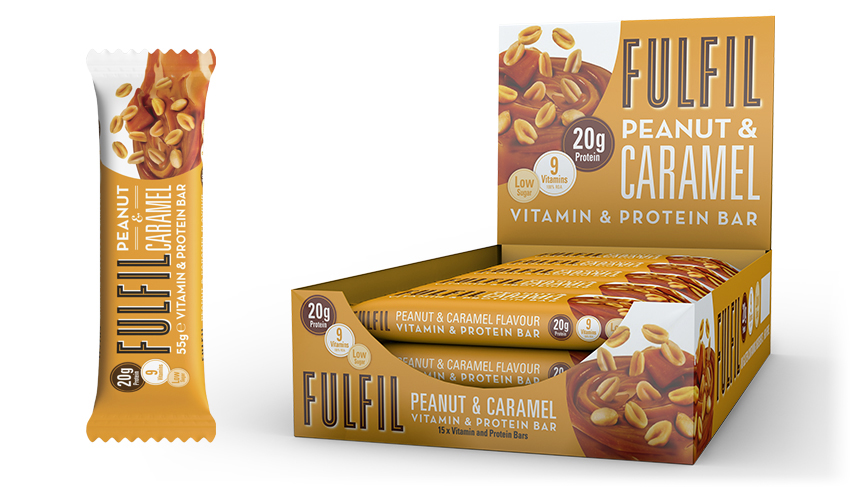 To conveniently boost your protein intake between meals, protein bars are a handy snack. There are several recipes online to make them yourself with ingredients ranging from nuts and seeds to protein powder and chickpeas. If you don't have the time to make them, or just want to pick some up conveniently there are plenty available in supermarkets and health food shops. Fulfil Vitamin and Protein bars contain 20g of protein to keep you full and can even be used for a post work out protein boost. They also contain several vitamins including B vitamins for an energy boost.
5. Peanut Butter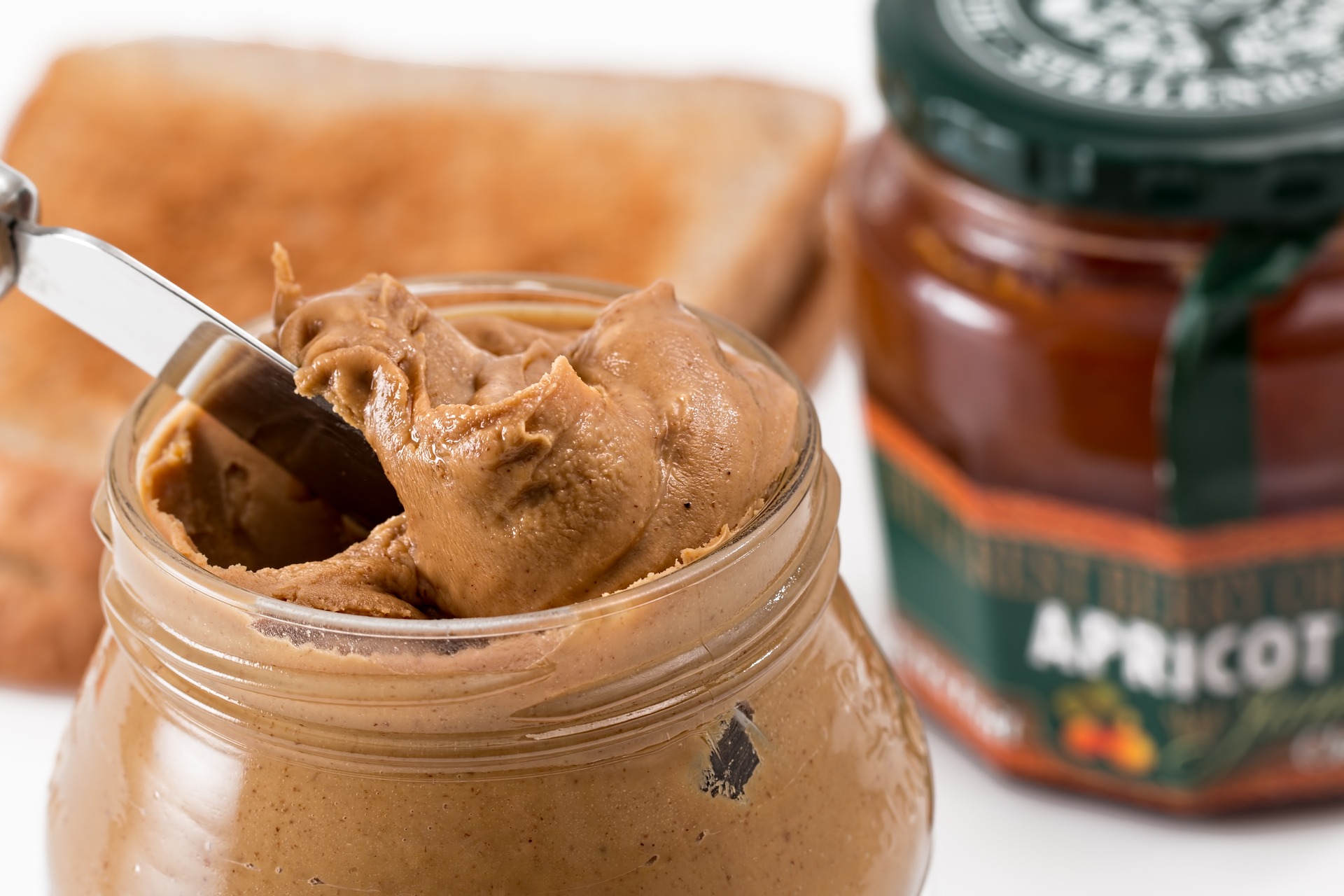 Peanut butter is another great wholesome, versatile snack. It is easy to store, doesn't go off for ages and goes well on so many different things. It is also full of protein and healthy fats. Try peanut butter and jam on corn crackers, peanut butter on apple slices or if you want a really indulgent treat, peanut butter with dark chocolate. If you're getting bored of peanut butter try some other nut butters like cashew or almond butter.
6. Vegetable Crisps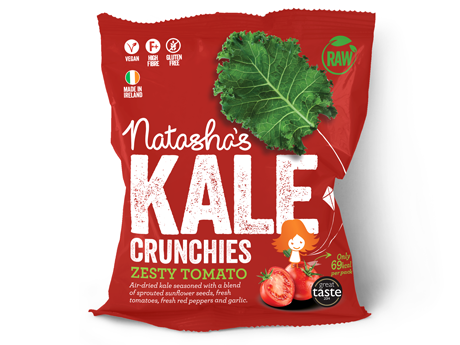 Vegetable crisps have blown up in the past while. They went from being something you see on the bottom shelves at the back of health food store to being in most supermarkets almost overnight. And for good reason too. You get the same crispy satisfaction like from traditional crisps but rather than filling up on unhealthy junk you are getting essential nutrients. They really are a perfect healthy snack for your desk. Be careful though as some have a lot of salt in the seasoning. One of the leaders in the health food renaissance is Natasha's Living Food. Her Kale Crunchies contain protein, fibre and other micronutrients and come in two flavours.
 7. Dried Fruit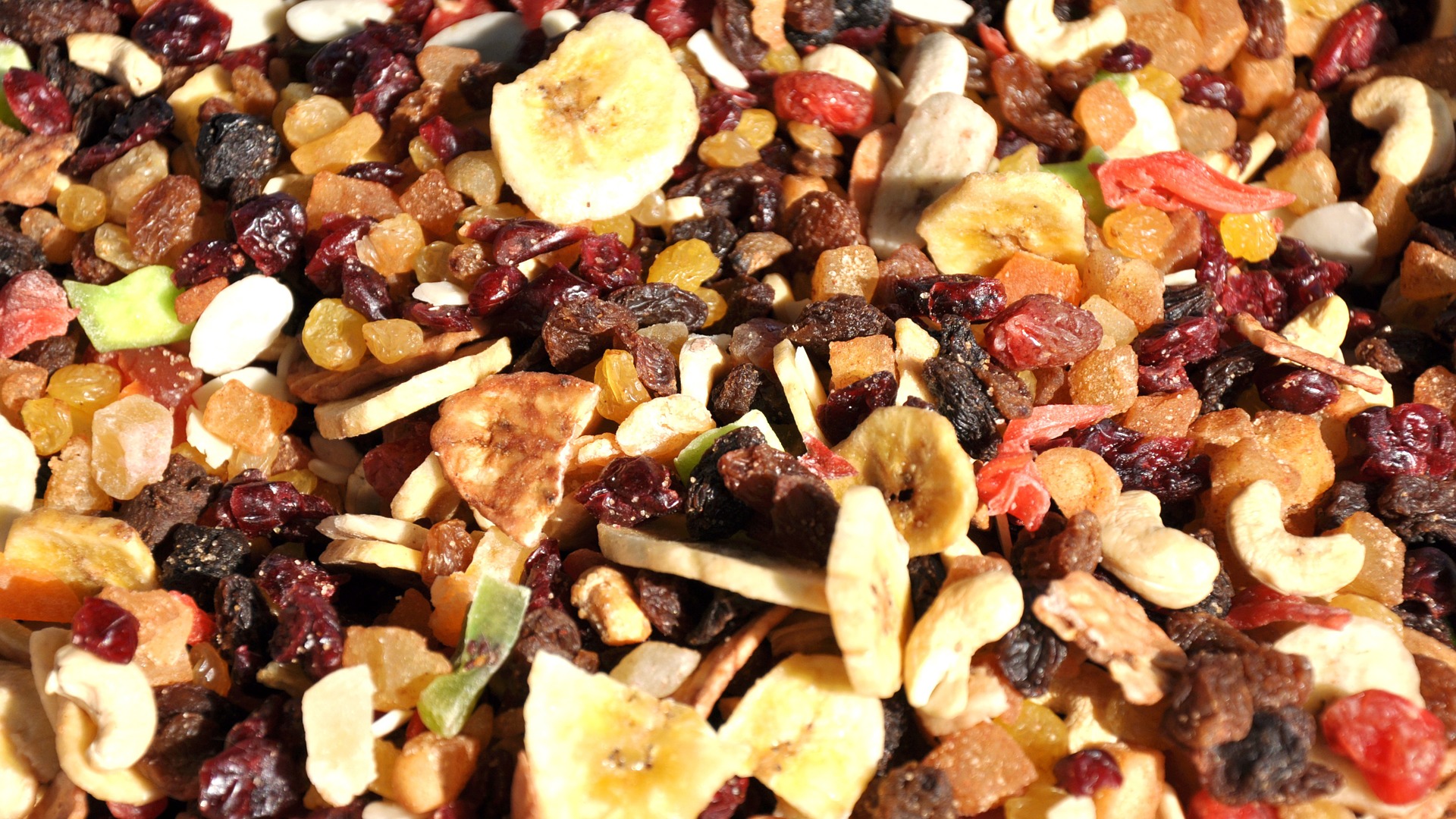 Get the benefits of fruit without having to worry about it going off or getting bruised or squished. Dried fruit is literally fruit with the moisture content taken out. It is nutrient dense and full of antioxidants, especially polyphenols which improve blood flow, help digestive health, decrease oxidative damage and reduce the risk of many diseases. Mix some nuts in with your dried fruit to boost the protein and fat content and create a well-balanced snack.
8. Nuts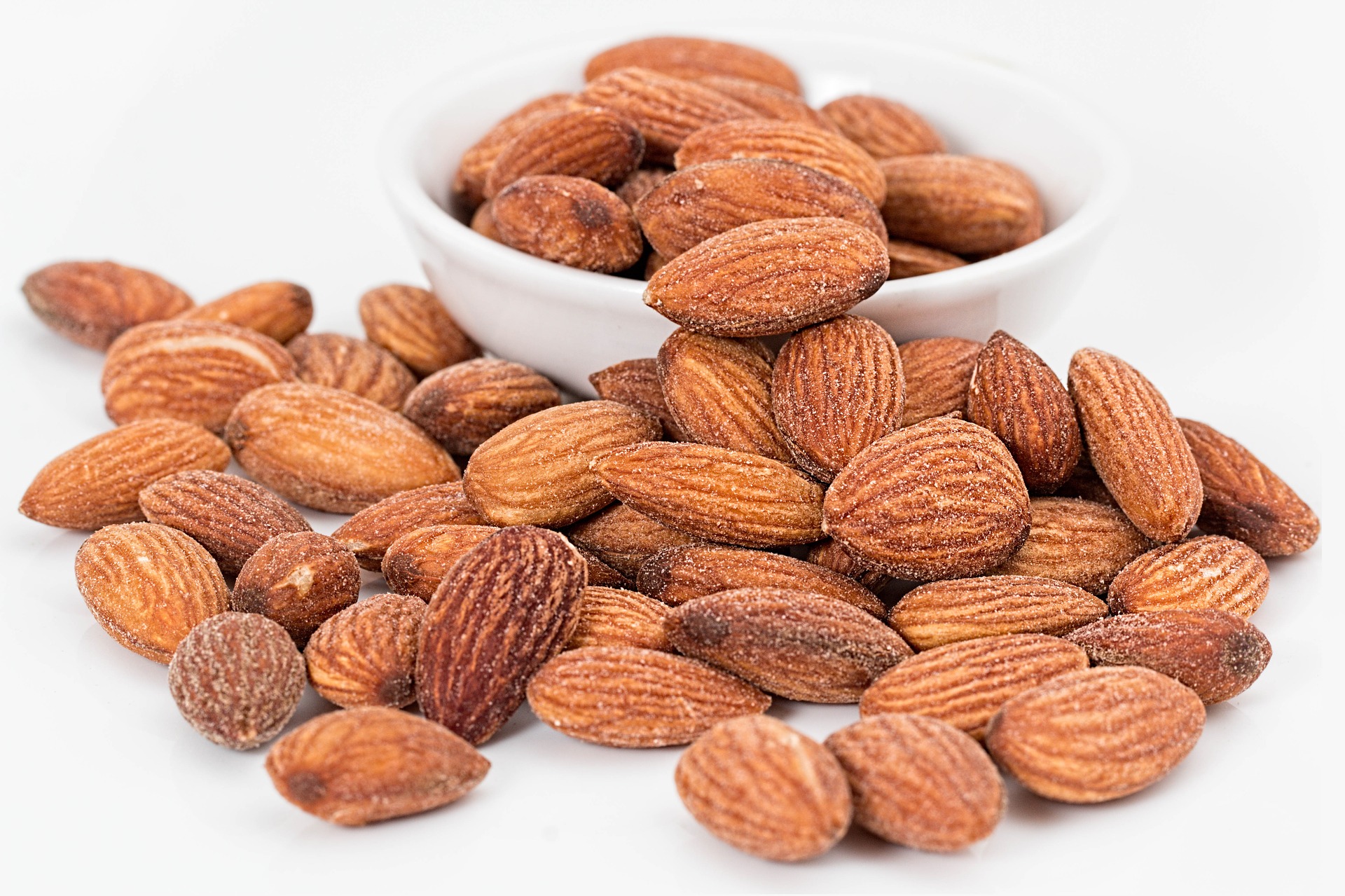 Studies suggest that consuming about 30g (a handful) of nuts per day may reduce the risk of developing heart disease by 30-50% and reduce the risk of death from heart disease by around 20%. These handy little snacks are high in healthy fats and protein and several vitamins and minerals. Different nuts have different nutritional values. Almonds are great for protein, calcium and vitamin E and cashews provide plant-based iron.
9. Seeds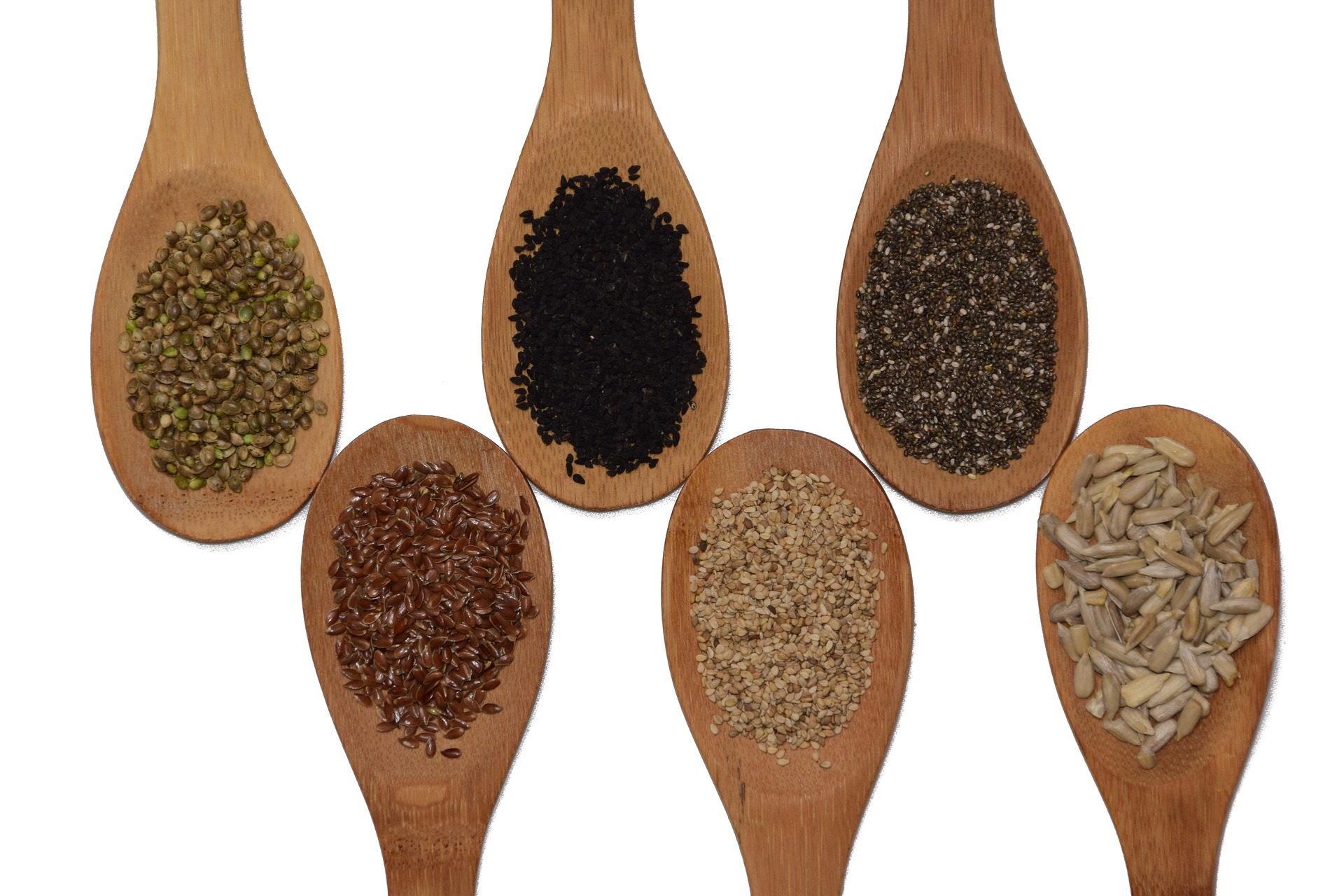 Similar to nuts seeds are packed full of healthy fats and protein. For those allergic to nuts, seeds are a great alternative to nibble on throughout the day. Sunflower seeds are probably the easiest and cheapest seeds to get your hands on. You can eat them straight from the bag or toast them for a few minutes in the oven. Pumpkin seeds are similar enough in taste but the nutritional value is slightly different. Both seeds go well mixed together. Other delicious seeds include sesame seeds, chia seeds and flax seeds. While these are probably too small to snack on on their own they are great to mix into things like yoghurt or porridge or use some peanut butter to pick them up.
10 Vegan Dinners You Can Whip Up In A Flash
10. Dark Chocolate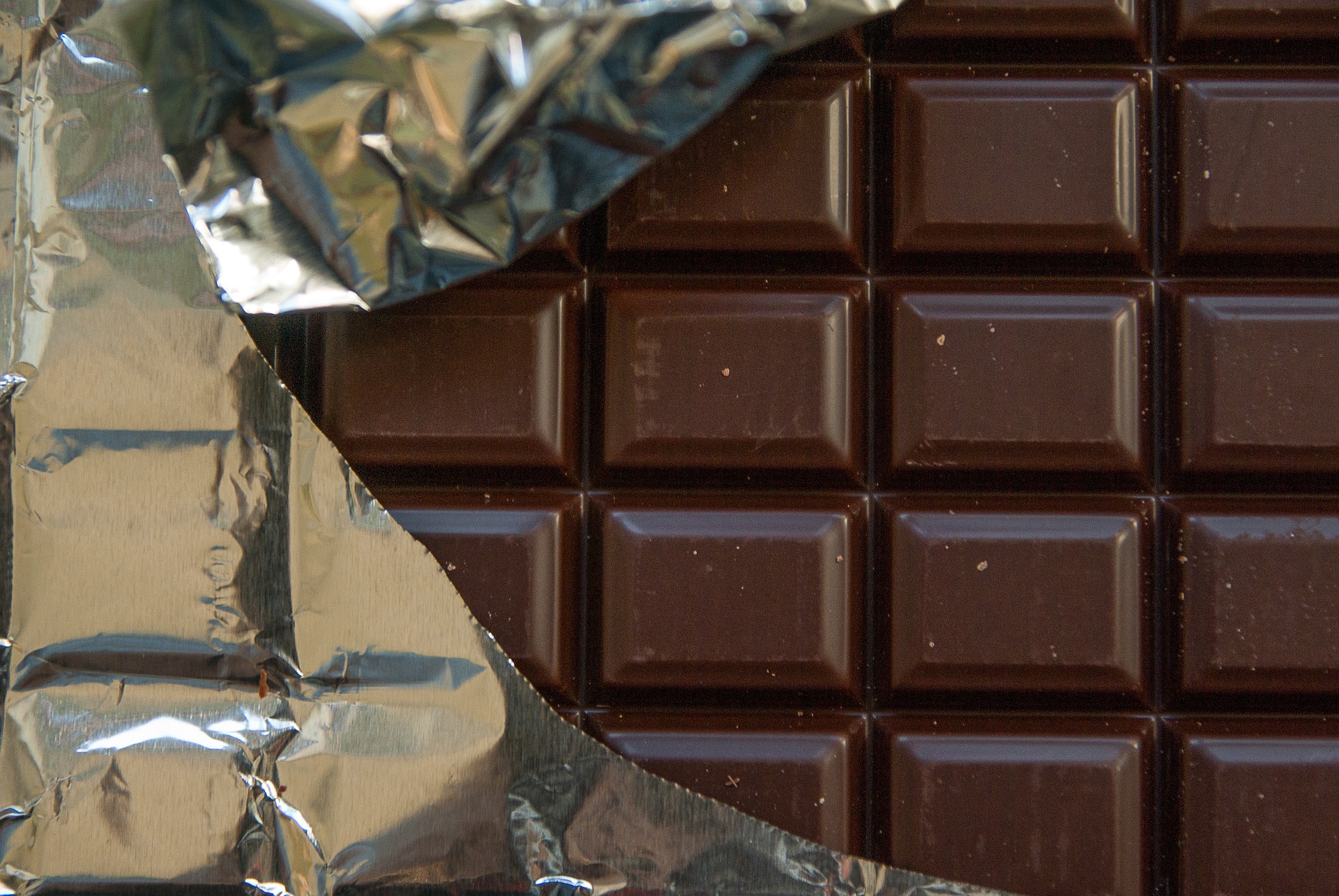 Stop fighting those chocolate cravings. Chocolate is good! Of course, milk chocolate full of sugar and who knows what else isn't ideal but good quality dark chocolate is full of nutrients like iron, magnesium, copper and manganese. Dark chocolate is also rich in antioxidants and fibre. And if that all isn't enough dark chocolate reduces blood pressure, improves blood flow, can improve several risk factors for heart disease, helps brain function and is good for your skin. Bear in mind some of these studies are based on raw cacao rather than regular processed chocolate so some of these benefits could be reduced. Try to eat dark chocolate over 70% cocoa for best results. One of the good things about dark chocolate is the darker it is, the less it takes to leave you feeling full and satisfied.
11. Roasted Chickpeas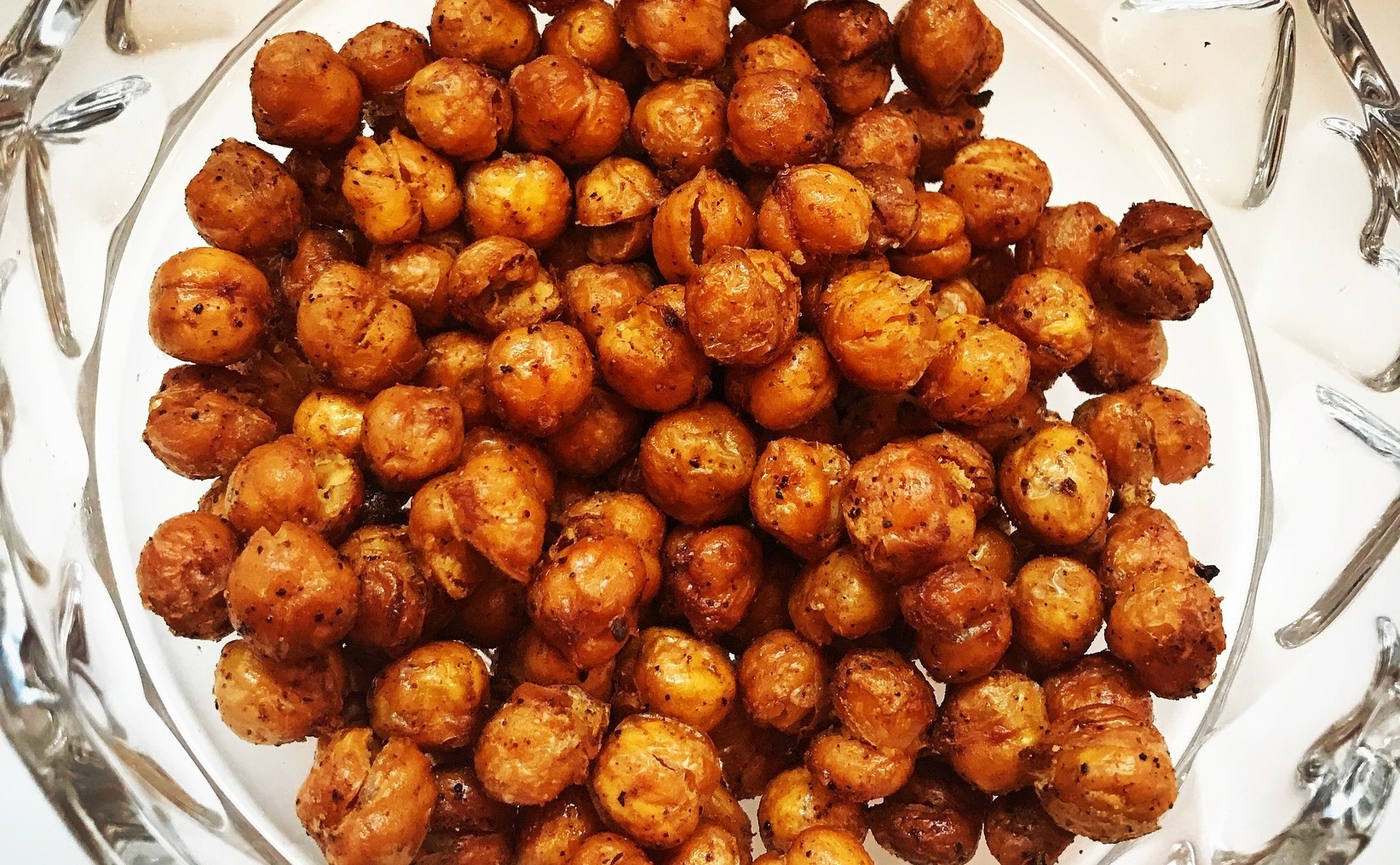 This multipurpose pulse can do anything. Blend them up in hummus, use them as a flour replacement in gluten-free baking, toss them in a curry. Chickpeas really are the jack-of-all-trades of foods. Roasted chickpeas are crunchy and delicious and naturally nutritious. You can buy roasted chickpeas in health food shops or make your own. You simply strain a tin of chickpeas, spread them out on a baking tray and bake for about 30 minutes, moving them around occasionally. Toss them in a little bit of olive oil, salt, cayenne pepper and thyme, or whatever seasoning you like, once they're cooked.
12. Cereal Bars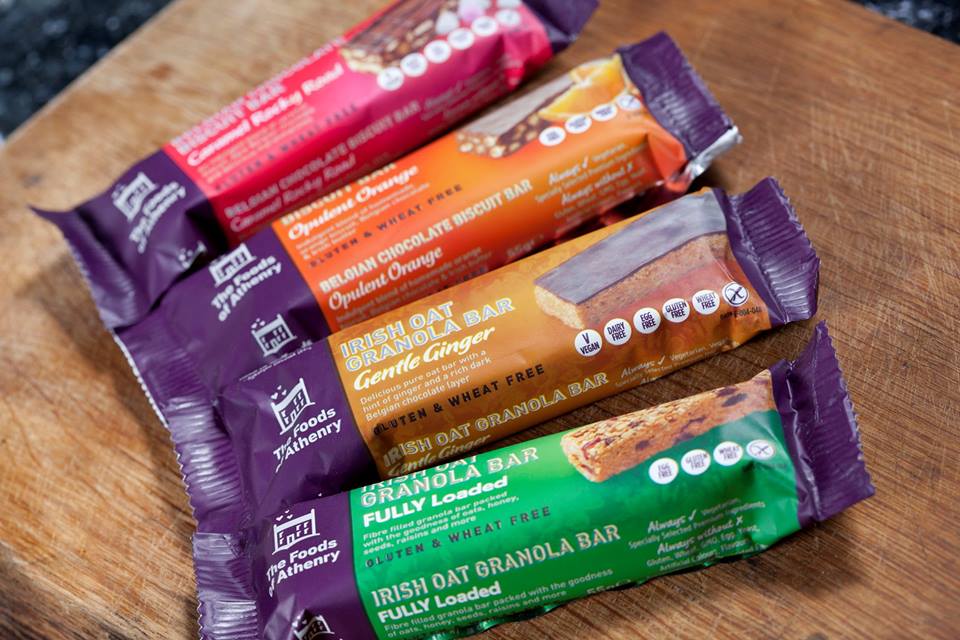 An oldie but a goodie, cereal bars are a perfect convenient snack. Be careful with cereal bars, however, as some of them contain a lot of sugar and refined carbs. Lookout for ones loaded with nuts, seeds and whole grains. There is such a variety of cereal bars to suit all tastes and needs. Some offer a protein or vitamin boost. Others are suitable for vegans and coeliacs. Foods of Athenry accommodate both coeliacs and vegans. Almost all of their products are gluten-free and a lot are vegan too.
13. Energy Balls or Bites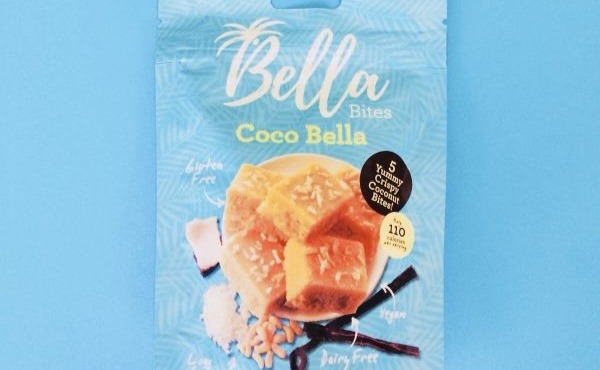 If quality over quantity is what you look for in a snack, look no further. Energy balls and bites are dense little things packed full of seeds, protein, dates and a multitude of other goodies. You can make them yourself at home. There are as many recipes online as there are stars in the sky but a good base recipe is to mix peanut butter, melted dark chocolate and seeds of some sort. Shape into balls and freeze. If you want to buy them they are in most supermarkets and health food stores. Bella Bites are coconut-based energy bites which taste like they should be bad for you but they aren't. They are gluten-free, vegan and refined sugar-free.
14. Popcorn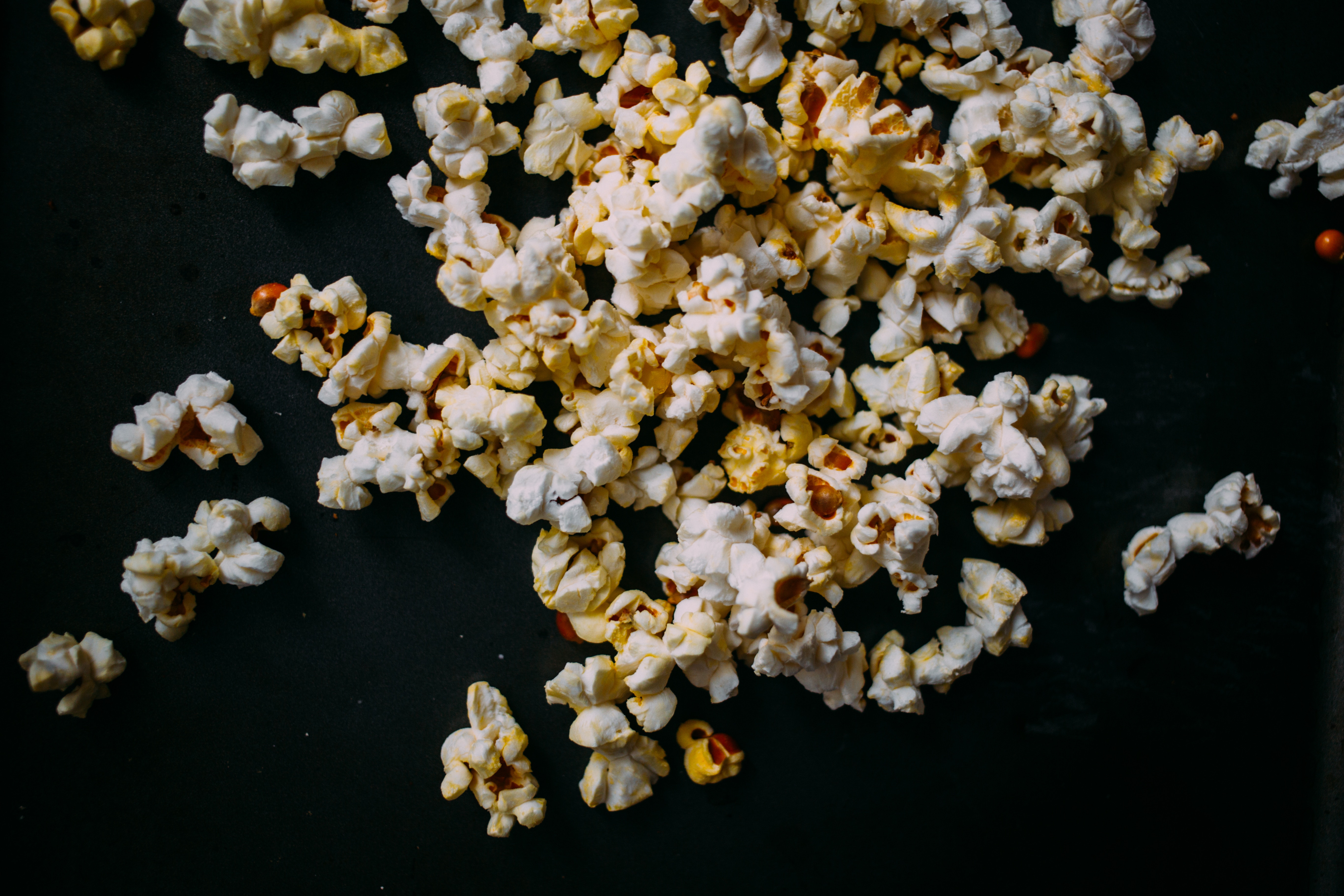 Another classic, popcorn is a fairly solid snack. Some types can be a bit high in salt. If you are concerned about your salt intake simply make your own if you have a microwave at work. To make air-popped popcorn put popcorn kernels in a microwavable bowl, cover with a microwave-safe cover and microwave for two and a half minutes. Be warned, the rest of the office will sniff out your snack and come looking for a nibble!
15. Flapjacks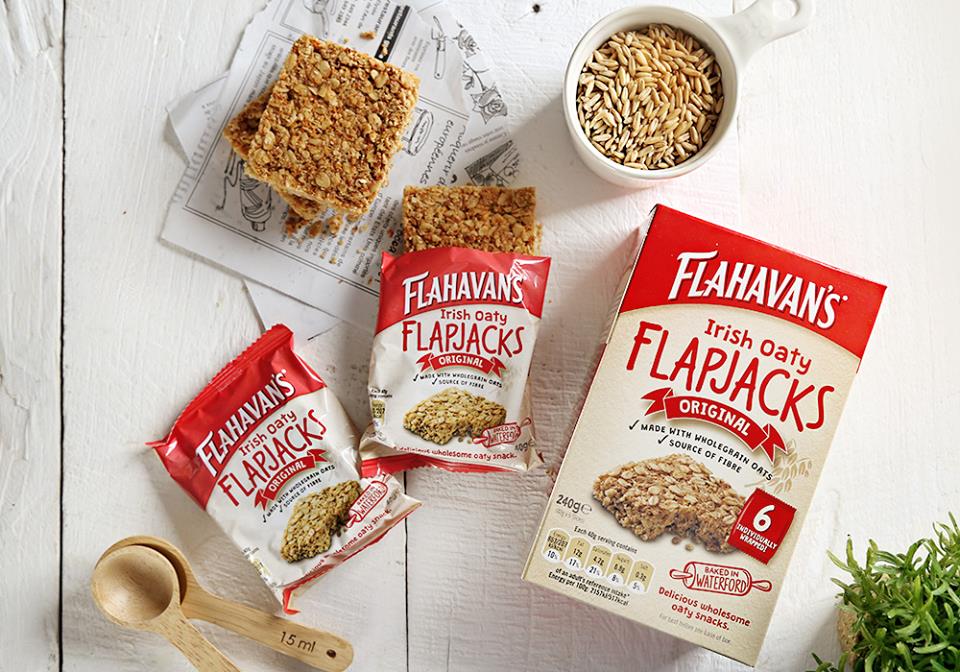 Flapjacks are healthy, filling and so easy to make. Most recipes are based around oats, butter or margarine and honey or golden syrup. You can dress these up or down as much as you please adding seeds, nuts, dried fruit, dark chocolate chips or certain fresh fruits. Some shop bought flapjacks are very tasty too. Again, just be careful they don't have too much sugar and additives. Flahavan's do a range of delicious flapjacks that come in original, choc chip, multiseed, fruit and nut and cranberry and orange flavours.
16. Porridge oats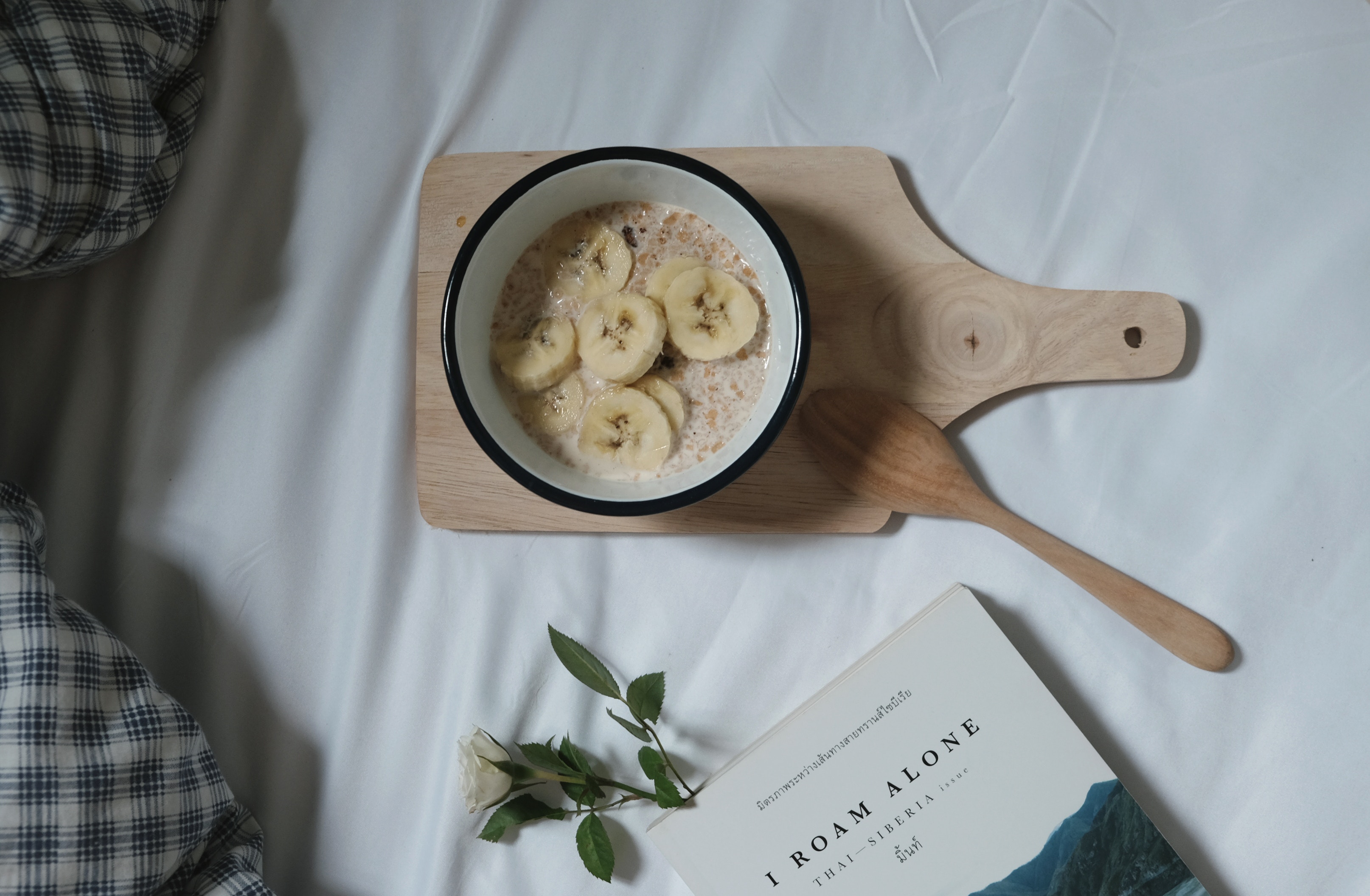 If you have access to a microwave, a little bowl or mugful of porridge is the perfect warming snack. Mix in some seeds, peanut butter or fruit to balance your meal. Oats protect against heart disease and lower cholesterol and blood sugar levels as well as being high in vitamins and minerals. Get little portion sized packets of instant oats to always have them ready to eat.
3 Simple, Tasty and Gluten-Free Breakfasts to Try This Week
17. Protein Shakes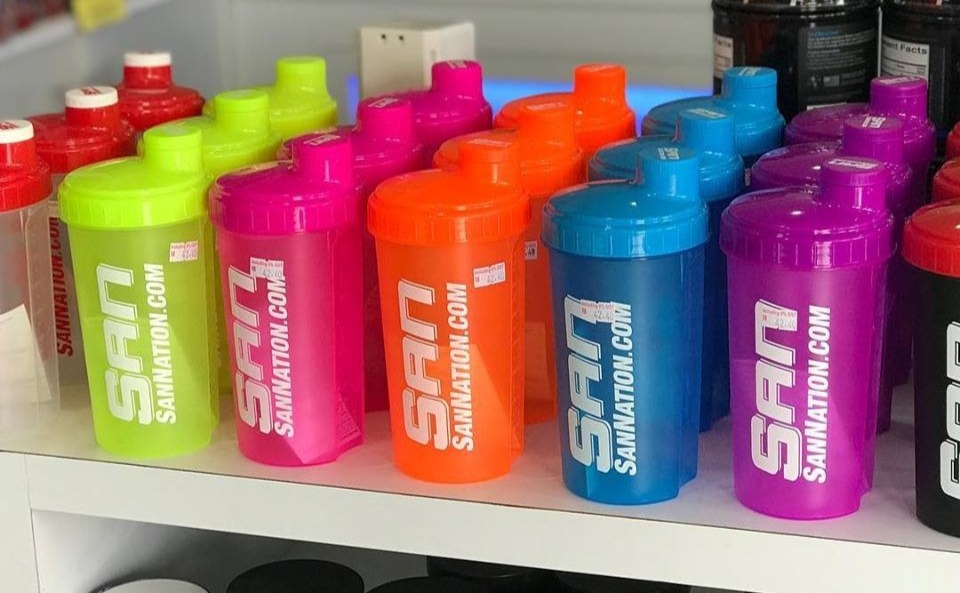 Protein shakes are not just the reserve of gym goers. They are a handy snack that often tastes like a treat but are full of protein and sometimes vitamins and minerals too. A big bag of protein can be quite bulky but it usually has a long use by date so can be stored under your desk for a period of time. Best used with a protein shaker because lumpy protein does not go down well. There are various types of protein powder including traditional whey protein, soya protein and vegan blends. They come in all sorts of fun flavours from chocolate to Pina Colada. Protein powder can be mixed with milk or water.
18. Yoghurt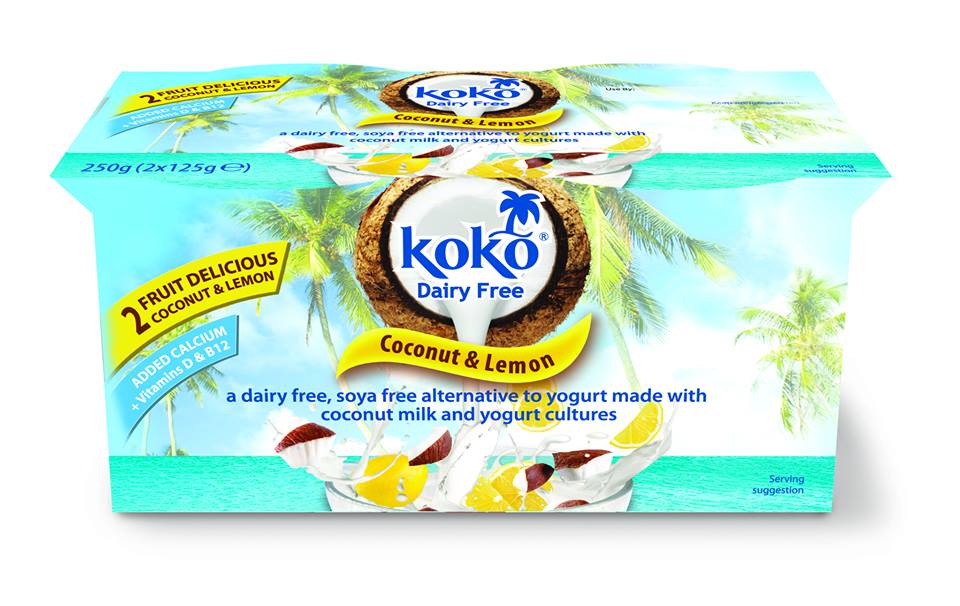 Yoghurt is such an all-rounder. It tastes like a treat but is so good for you too. You can dress it up with nuts, fruit, seeds or whatever else you think or you can eat it plain for an equally yummy and still very nutritious snack. Yoghurt is no longer just from cow's milk either. Soya yoghurt is very widely available and other dairy free alternatives are growing in popularity. Koko coconut yoghurt is delicious. The lemon flavour tastes like lemon cheesecake.
19. Guacamole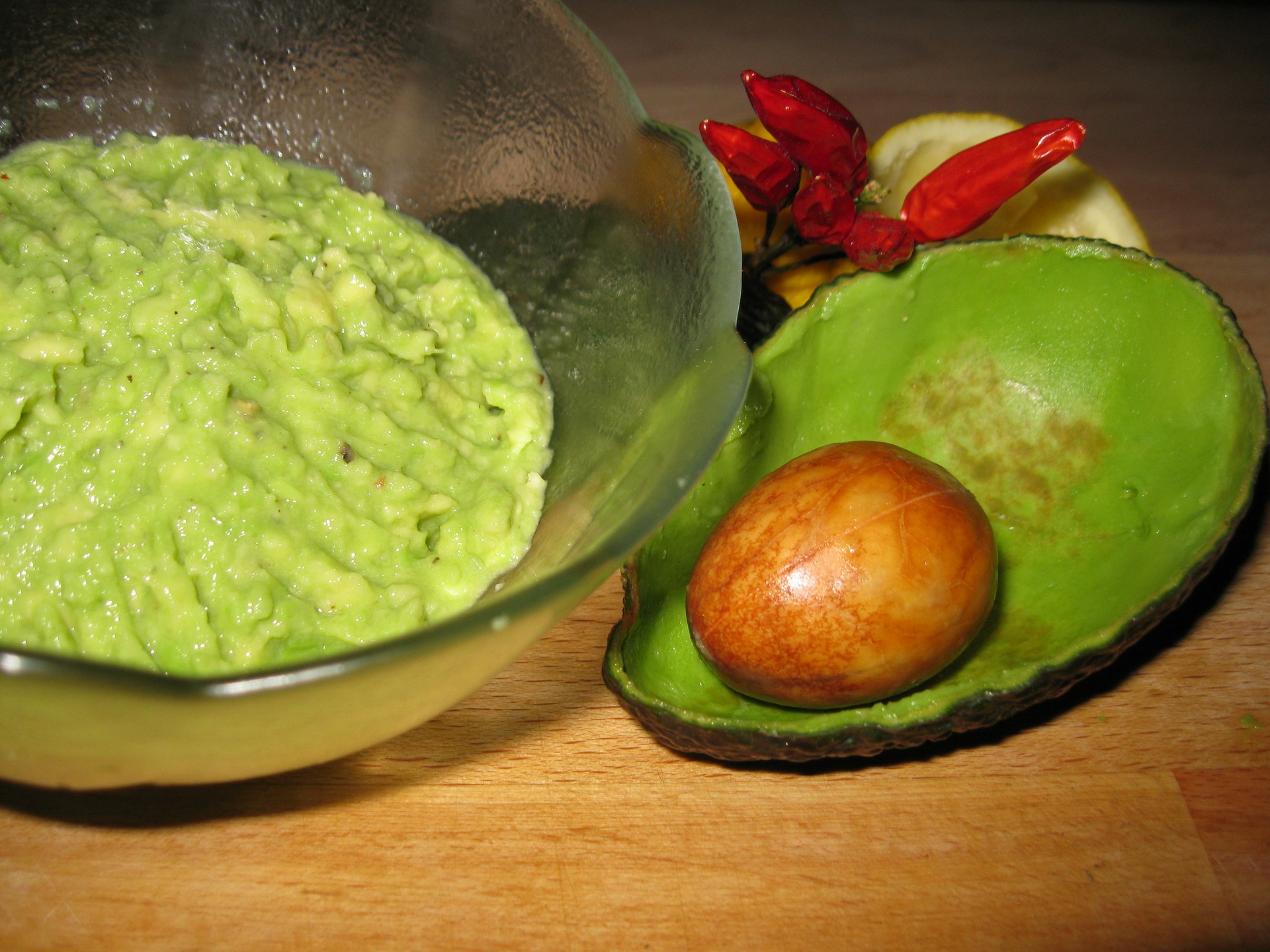 You couldn't have a healthy snacks list without a mention of the wonderful avocado. It has vitamin K, folate, vitamin C, potassium, vitamin B5, vitamin B6 and vitamin E. Mash a ripe avocado up with salt, pepper, vinegar (apple cider is best) and some lemon or lime juice to make delicious homemade guacamole. It's also very readily available in shops. Eat your guac with crackers, corn cakes, vegetable sticks, tortilla chips or whatever you fancy. Store guac in the fridge.
20. Trail mix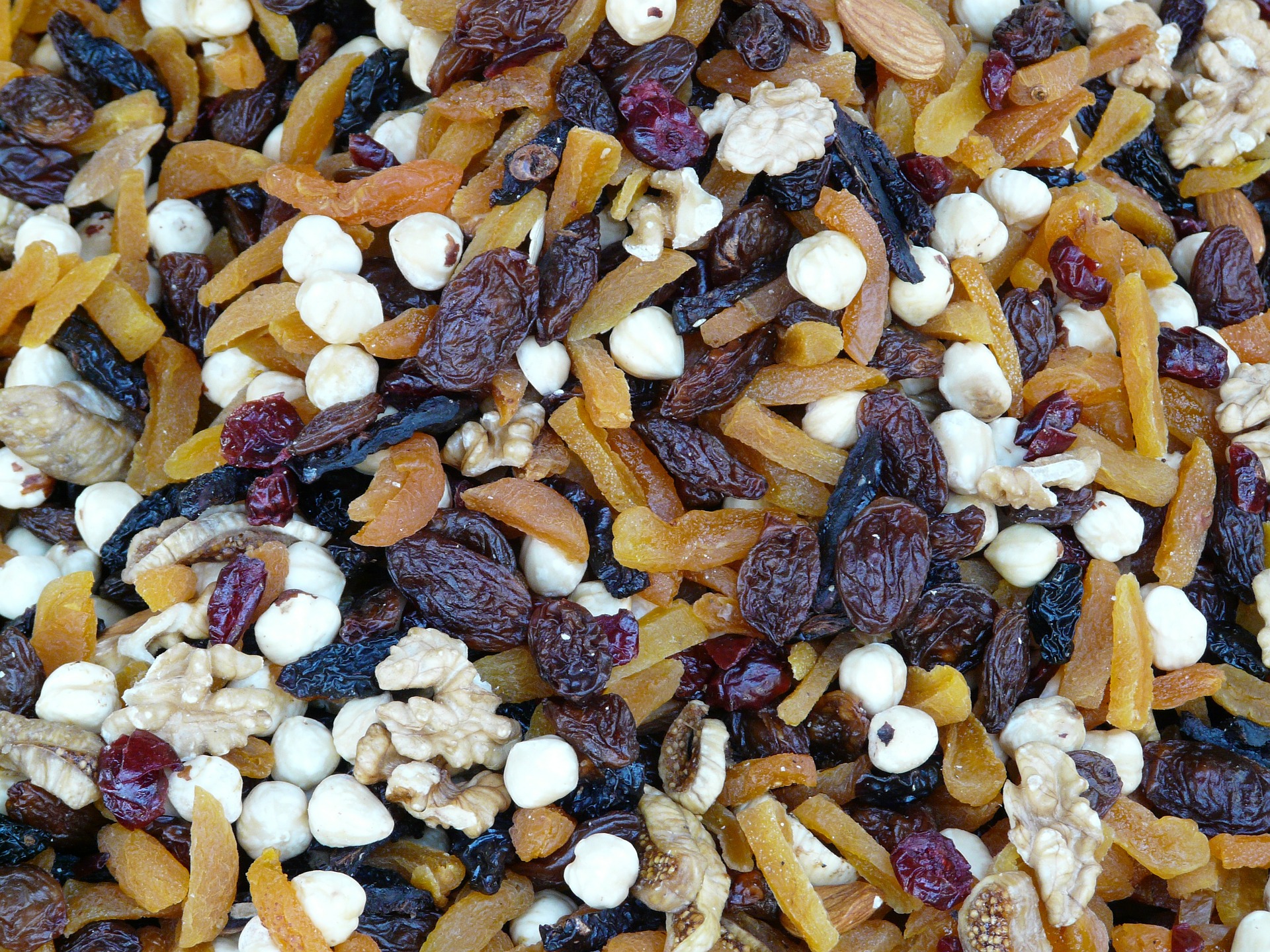 Or whatever nutty, fruity, seedy mix you like. You can make it yourself with your choice of nuts, seeds, dried fruit and oats. Mix it all together and voila, you've got your very own trail mix. Also, readily available in most supermarkets this really will give you the boost you need to get through the 3 pm slump. The Good Snack Co. do some fabulous mixes such as a cranberry, goji and seed mix or a pecan, almond and cranberry mix.
Check out our Hard as Nails podcast:
Like this? Check these out:

Previous Post