Novice ultrarunner Ciarán Fitzgerald (28) recently took on a 600km trail run in order to raise money for the ISPCA. And he smashed it! The Kilmokea House gardener ran coast to coast (from Bray Head, Valencia Island to Marley Park, Dublin) in just six days. He sent us in a race report of how it all went.
It seems like, nowadays, the whole concept of undertaking an "ultra" challenge and the idea of suffering tend to go hand in hand. That's what makes it kind of strange to write a report where everything seemed to have gone right. So right, in fact, that I ended up completing my run three days ahead of schedule. It wasn't without its mishaps. On the third day, I ended up with a sore Achilles tendon and throbbing knee due to the fact that I hadn't sufficiently broken in my second pair of runners. These are minor injuries in the grand scheme of things but enough to slow my pace down a bit. I made up for the slower pace by running for longer hours each day. Apart from the Achilles and knee niggles though, the run was actually easier than I thought it would be and I put that solely down to being in a positive head space. As the saying goes – it's often 30% physical and 70% mental in endurance sport.
I credit this positive head space to the interactions I had with the animals along the way. I think humans can learn an awful lot from animals. They are, for the most part, unconcerned with who we are or what we want. This is a humbling thought to get in the middle of a 600km run. For instance, once I left the van and hit the trail, I was by myself. My only company along the way was that of farm animals. The sheep that I met on the Blackwater Way was totally unaware of what I was doing. She doesn't know how I'm feeling. She has no interest in how far I have to run that day. As she ambled along the mountainside, she merely looked at me for a moment, assessed whether I was a threat, then dipped her head and took a sip from the rocky stream. A brief 'how do you do' was sufficient and we both parted ways. I realised I was in a world where most of the things that we worry and obsess over in day to day life have no significance at all. The here and the now were all that mattered.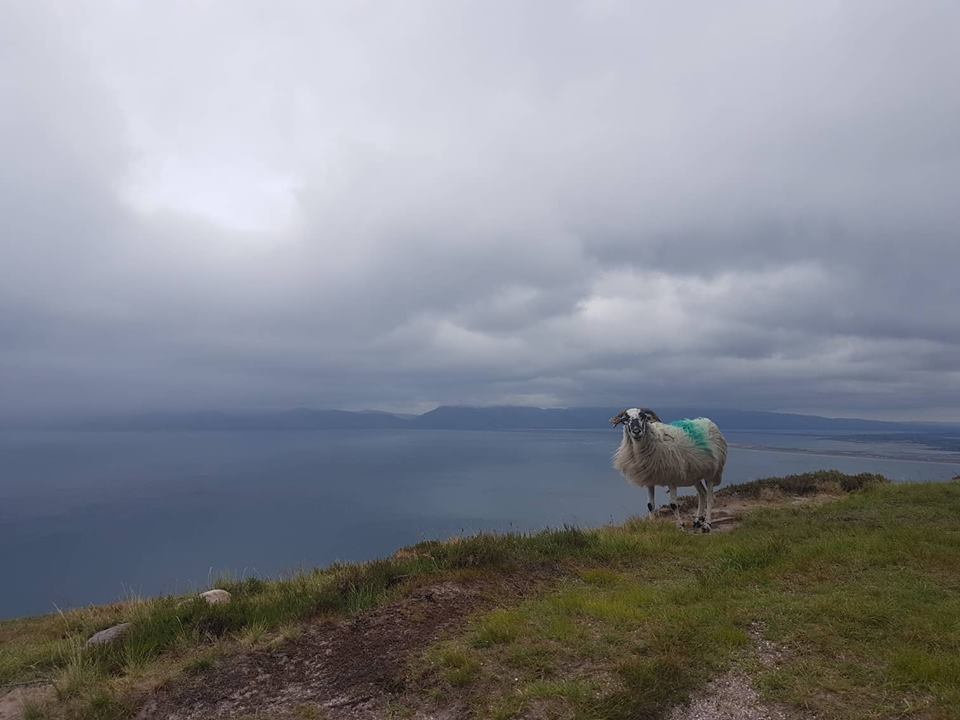 I found this new perspective extremely helpful, especially during those times when the distance ahead of me or the pain in my legs became a little overwhelming. It made me just chill out and see the wood for the trees. I was just a guy running. I could choose to keep going or to stop. I could choose to focus on the pain and the distance or I could dip my head, take a sip from my Camelback and then head off a bit further down the trail.
This 600km run was in aid of the ISPCA. The ISPCA rescue and care for animals found in horrific conditions here in Ireland. The animals are often in desperate pain and terrified. Unlike me, they do not have a choice to escape their pain when it becomes too much to bear. They rely on us for help and to escape the pain. Please support the ISPCA and your local animal welfare charities.
I just want to also thank my sponsors for the run: 53 Degrees North, Rake of Cakes and my support crew Ruth and our rescue dog Mary.
Like this? Check these out:

Previous Post

Next Post