Inov-8 has given this popular shoe an upgrade. With additional protection, a more robust upper and super grippy lugs, this is a great shoe for mountain runners.
Inov-8 X Talon 230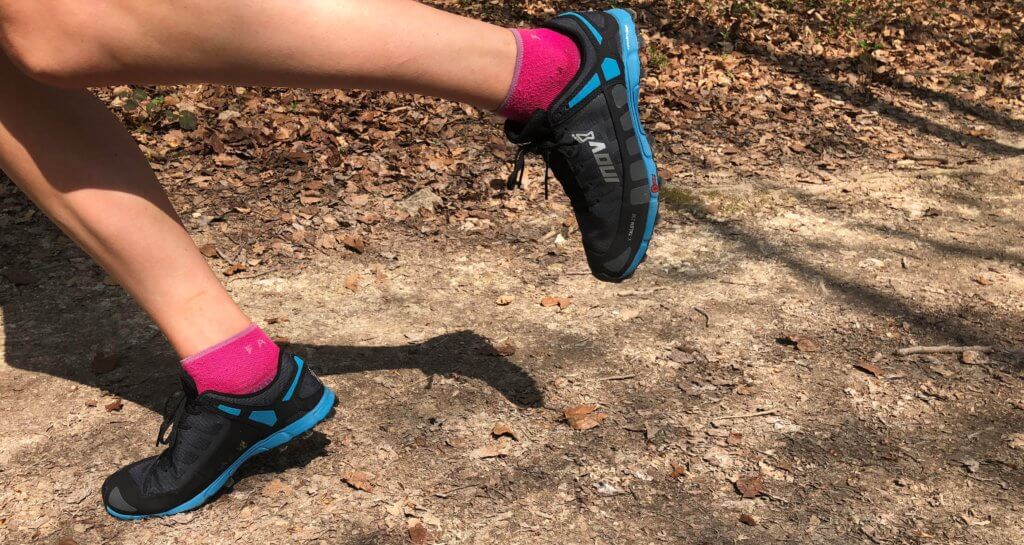 The shoe: The X-Talon 212 has been my go-to shoe for muddy runs for several years. It's super light and performs brilliantly on even the wettest and muckiest of days. So my interest was definitely piqued by the new and improved version, the X Talon 230.
A lot of work has been done to the upper. Featuring a thick, close mesh, it is great at keeping dust etc out and is really robust. Toe protection has also been upgraded. My only concern with the new upper is breathability. A recent heat wave in the UK meant I've worn them on a couple of very sweaty runs and they just don't feel quite as breathable as my old 212s.
The lug has also been altered. While the 8mm lug is still great for wet and muddy conditions, I was pleasantly surprised by how the shoe handled dry rocks. A meta-shank underfoot now offers protection from the terrain, however, combined with the new upper, this shoe feels quite stiff.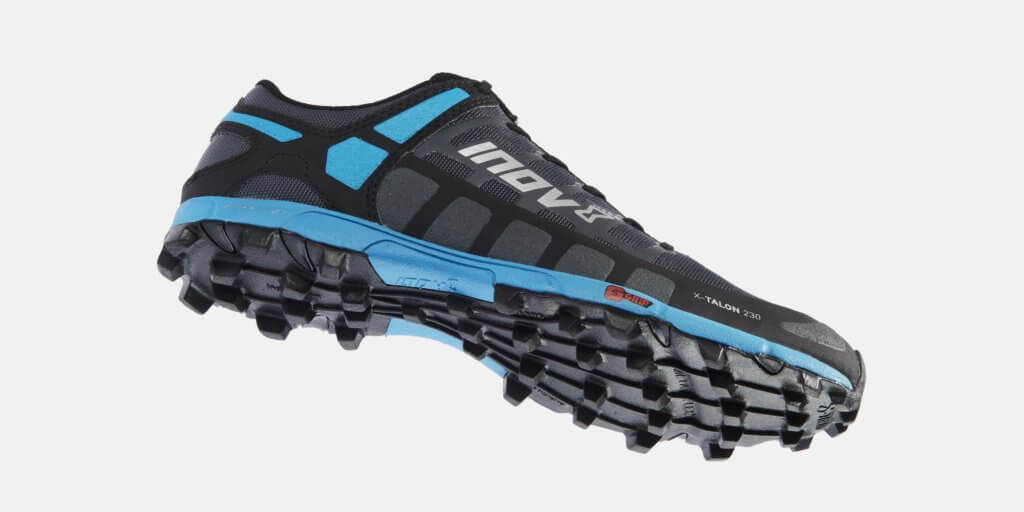 Fit: This is a slim fitting shoe, which I like. A good fell shoe should feel snug which this one does. The sizing does come up a little big. I opted for the UK7 which feels a little long but the slim fit and snug heel box mean this hasn't been a big issue. Despite the addition of the meta-shank, this is still a very minimalist shoe. You can feel the trail underfoot which I quite like. I do find the shoe comes up a little high at the front of my ankle which has forced me to lace the shoe only as far as the second last hole. This feels a little insecure at first but I am finding this shoe more and more comfortable with each wear.
Lightweight Waterproof Jackets: 6 of the Best
Overall verdict: This is a great shoe for mountain and fell runners. It's very lightweight, robust and offers sublime grip across an array of terrains.
Available from: Inov-8.com; Great Outdoors, Dublin; Wild Side Sports, Cork; Basecamp, Dublin; 53 Degrees North, Carrickmines, Blanchardstown and Cornmarket, Cork; Cotswold Outdoor, Dublin.
Price: €150
Check out our Hard as Nails podcast:
Like this? You should check these out: