Three hours of cycling a week can reduce your risk of heart disease by 50% and while the average car produces 1.3 tonnes of carbon emissions – a bike produces none. So there really aren't any good reasons as to why you shouldn't take part in this year's Bike Week!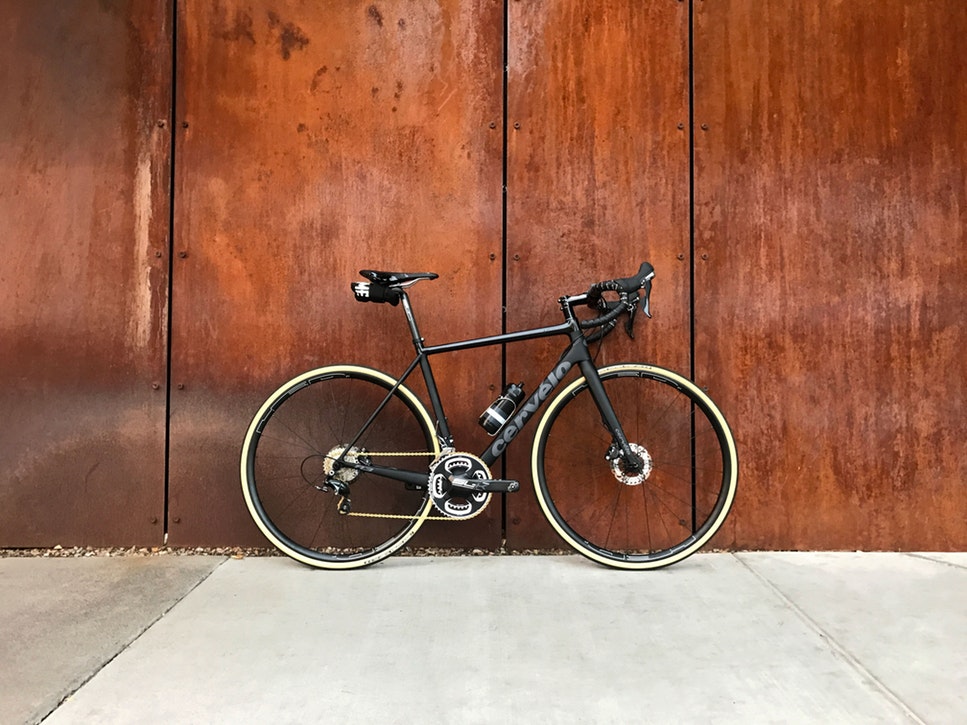 Bike Week is a celebration of all that's great about bikes and cycling and is taking place all over Ireland between the 9 to the 17 June. It's organised by local authorities, community groups and cycling groups throughout Ireland, and there are loads of fun activities on the agenda. We've made a guide to our favourite events coming up over the next week.
Dublin Bike Week Events
Come along for a free bicycle maintenance check at Tallaght Civic Offices (besides County Library) on Tuesday and Wednesday 12 and 13 June between 10.00 and 14.00.
Feel like getting out the office for a bit of pedalling over the lunch break? Join the Lunchtime Cycle for All, leaving from Library Square, Tallaght to Tymon Park and back. Thursday 14 June, 

12:45

 to 14

:00. 

The official closing event of Bike Week 2018 will be Cycling Ireland's Family Cycling Festival. It takes places in St. Anne's Park on Sunday 17 June from 13.00 to 18.00 and the Dublin park will be transformed to a cycling haven with skills courses, coached zones, family cycles and races for one day only. Entry is free! (PS. There will be plenty of food stalls to keep energy levels up!)
For the full list of Dublin events, click here.
Galway Bike Week Events
Want to do a good deed at the same time as getting some exercise? Tuam Cycling Club is hosting a Fundraising Charity Leisure Cycle in aid of Tuam Cancer Care on 17 June. The event consists of two different routes, to suit whoever is participating: 50km and 8 km. The cycle starts at 09.30 from the Tuam Cancer Care Centre on Dunmore Road. Registration takes place on the day, at Tuam Cancer Care Centre from 8.00am on the 17 June. You can also register online here. Registration is €20 for Cycling Ireland Member, and €25 for non-members.
Feel like getting out the office for a bit of pedalling over the lunch break? Why not pop down to the Skeff Bar in Eyre Square where there is a gathering for a lunchtime cycle around the city centre. The cycle is on between 13:00 and 17

:00 on 

Tuesday 12 June.
For the full list of Galway events, click here.
5 Tips to Keep You Safe While Cycling on the Road
Cork Bike Week Events
On Monday 11 June, Skibbereen Sports Centre will organise a social cycle from the Skibbereen centre to Castletownshend and back along the coast road. Registration starts from 18.00 at the Skibbereen Sports Centre and the event will take off at 18.30.
Cycle Sense has organised a Fun Cycling Obstacle Course in Drinagh Co-op, Market St, Skibbereen on Tuesday 12 June at 19.00. One of the obstacle courses are for kids up to seven and the other one is for the ones over eight. There will also be races, a bike doctor on site and refreshments for everyone.
For the full list of Cork events, click here.
Mayo Bike Week Events
A night-time leisure cycle will be organised on Wednesday 13 June between 21.00 and 23.30. The event is for all cyclists over the age of 16 and the meeting point is at The Towers, The Quay Westport.
On Sunday 17 June, a family mountain bike trail cycle will be organised at the Moorehall Woods. The trails are 5 and 10 km and the meeting point is at the car park. The event runs between 15.00 and 16.00 and will be followed by refreshments.
For the full list of Mayo events, click here.
Limerick Bike Week Events
On Sunday 10 June between 11.00 to 15.00 people of all ages are invited to explore the biodiversity of the Great Southern Trail Greenway – by bike. Experts will be accompanying the cycle to encourage the cyclists to discover life under water, on land and in the sky.
As the highlight event of the BeSPOKE festival, The Three Bridges Family Cycle will be organised on Saturday 16 June between 16.00 to 19.00. The cycle will start at Howley's Quay and will follow a route along the river passing over three of the cities bridges before returning to Howley's Quay. It's suitable for all ages and will include a DJ, food vendors, bouncy castles and face painting.
For the full list of Limerick events, click here.
5 Ways to Revitalise your Bike
Sligo Bike Week Events
 A Looped Leisure Coastal Cruise will be organised on Wednesday 13 June for over 16s. The meeting point is at the Dromore West Community Centre and the cruise goes from Dromore West to Easkey Castle. No bike? No problem! A number of bikes are available for use.

On Sunday 17 June the Ox Mountains Sportive will organise some scenic cycles with two different routes: 60 km and 120 km over some very scenic terrain. Registration is between 9.00-9.45 and the cycles commence at 10.00 from Ox Mountain Centre, Aclare.
For the full list of Sligo events, click here.
Donegal Bike Week Events
A Bike to BBQ event will be organised on Monday 11 June at 19.30 at the Gartan Adventure Centre. It aims to highlight bike safety as well as focusing on the fun element and is suitable for both beginners and advanced cyclists of all ages.
On Saturday 16 June a family fun day with a Cycle Treasure Hunt will be organised in Tir Chonaill GAP CC, Glenties at 11.00. (PS. There are prizes up for grabs!)
For the full list of Donegal events, click here.
If we haven't listed your county above, don't worry there is sure to be something happening there too, just click here to find out what!
Happy biking!
By Elsa Anderling
Like this? You should check these out:

Previous Post