The day to day grind will start to take the shine off your slick wheels sooner or later. Here are five tips to get your bike running as good as new.
The pleasure of breaking in a new bike is one of life's greatest pleasures. The ride is fast, the brakes are sharp, every gear shifts perfectly. Sadly, this only lasts so long and soon the daily commute will begin to catch up with your bike. It can be tempting at this point to treat yourself and buy a new bike. However, before you make that expensive move, try these five moves to keep your ride purring once more. It'll soon be good as new.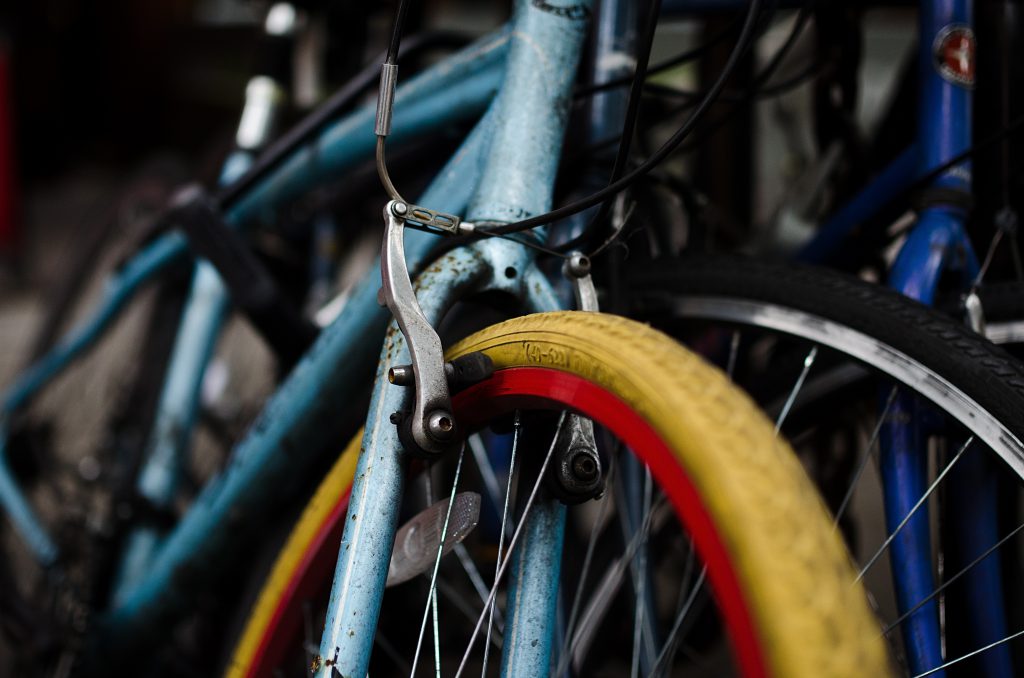 1. Wash it down
Your bike picks up so much dirt and grime throughout the year, so washing it properly is key. This is more than just an aesthetic decision – although a glistening bike is a great sight. Failing to remove mud and dirt will impact how your breaks, tires, and gearset perform. A good going over with a pressure washer will take kilometres off your bike. If you have time, remove the chain, wash it down in hot water to remove the grease and then relubricate it. You'll notice the difference straight away even if you become increasingly protective of your shining steed.
2. Take it in for a service
It's an indulgence but having an expert give your bike the tune up it deserves is well worth it. A good mechanic will make all the tiny adjustments and tune ups that will improve your bike performance in a big way, it's all about those marginal gains. Any local shop worth its salt will give your bike more care and attention than a large chain store and deserves your business.
3. Accessorise
There's no shortage of trinkets on the market from manufacturers designed to separate cyclists from their money. None are essential but sometimes retail therapy is the best medicine. Plus, there's no greater incentive to ride your bike than the guilt of the money you've spent on it. Look at adding a smartphone holder for your handle bars if you're a Strava addict or liable to get lost. A good saddle bag is a great addition for carrying all your essentials when you don't want to haul a rucksack.
4. Check the fitting
If your bike wasn't fitted when you bought it then then getting it adjusted to your particular body size can really help matters. There's not much you can do about the frame but adjusting the angle of your seat, the height of the seat post and the angle of your bars can make all the difference when it comes to comfort and aerodynamics. This will be especially noticeable on lengthy rides.
5. Update your tires
As the only part of your bike touching the road your tires are obviously immensely important but often neglected. When the manufacturer puts a bike together the tires are where they'll look to cut costs. New bikes are often sold with narrow 23c tires rather than the 25c used by pro cycling teams. Going a little bit thicker will reduce rolling resistance providing greater comfort and efficiency. You could even consider going tubeless. While a little bit of hassle initially you'll never have to worry about a puncture again – perfect for urban cycling. Check you have compatible tires first of course!
Check out our Hard as Nails podcast:
Previous Post