Nine-year-old Amsterdam native Lotta Crok recently became the world's first junior cycle mayor and is now using her position to expose and tackle the obstacles that kid-cyclists face in the city. She also hopes to inspire more and more children to take up biking in the Bicycle Capital of the World.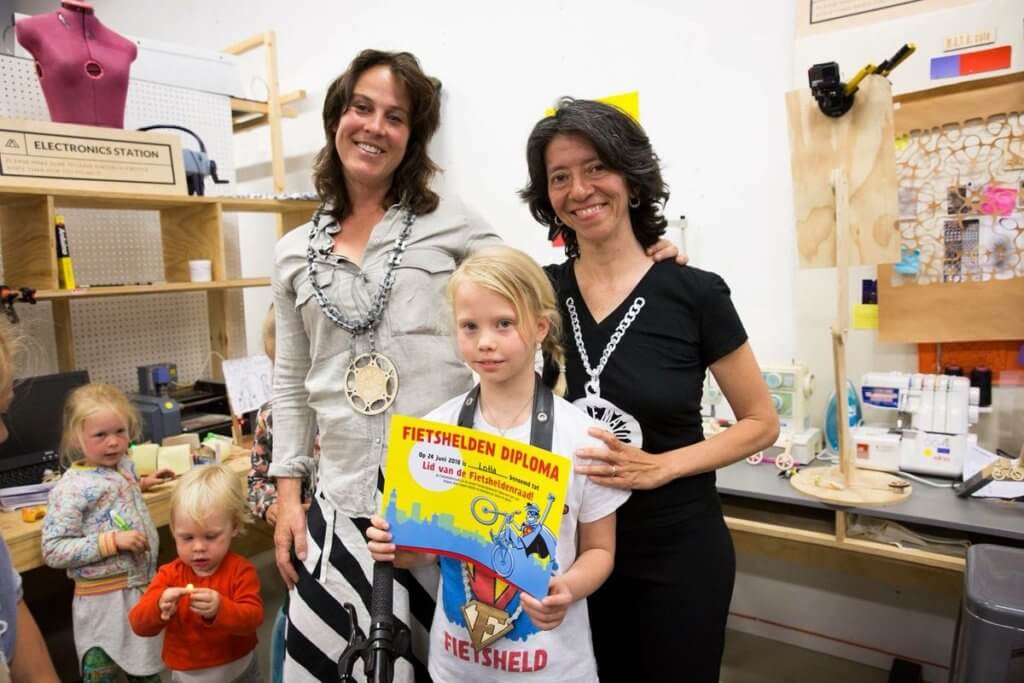 Lotta commented on the confusion caused by Amsterdam's rush hour on a bike, stating, "There's traffic coming from everywhere. Four trams from four different directions. For a child on a bike that's really confusing!" in an interview with The Guardian.

There is estimated to be 881,000 bicycles in Amsterdam, and 63% of the population cycles daily. With Amsterdam supposedly being a cyclist's haven, one might think that this city is free of flaws in the biking-system. However, Lotta urges the public to witness the challenges faced by children on bikes.

"The three biggest problems for us are cars, cycling tourists and scooters," said Lotta. "The cars take up too much space, the tourists are always swaying side to side and stop when you least expect it, and the scooters simply run you over."

"My parents don't have a car, so when we go to another city we always take the train and then a railway-bike," she said. "But because they don't have bicycles for children, I have to go on the back of my father's bike, which is a bit dangerous."
5 Ways to Revitalise Your Bike
Last June, Lotta won a contest in which school children were asked to submit ideas on how to improve cycling safety in the city and make biking more fun. Lotta suggested that the city's popular bike share programme, run by Nederlandse Spoorwegen (the state-owned railway operator), add children's bikes and tandems to its outposts.

This idea soon won her the title of Junior Cycle Mayor for Amsterdam.

After winning the title, Nederlandse Spoorwegen (NS) offered to stock the railway station near her grandparents' house in Haarlem with a child's bike. However, Lotta was not satisfied with this intent and urged the organisation to consider widening its initiative.

"I told them it was not enough. I am not bicycle mayor for myself, but for all children in Amsterdam," said Lotta.

Due to the junior cycle mayor's persistence, NS is now considering a pilot programme with children's bikes at one of the railway stations.

Katelijne Boerma, the senior cycle mayor of Amsterdam, had the idea to appoint a junior colleague in order to address cycling issues in the younger community.
"There are 125,000 children in this city and I was thinking of how to reach them," said Katelijne in a statement to The Guardian. "And then I realised, to encourage children to start cycling, you simply need a role model."

"There are people from 200 different cultures living here and some do not see the bike as a safe mode of transport. So their children go to school by bus, they ride a scooter once they are 16 and when they grow up, they go to work by car. There's still a world to win," she said.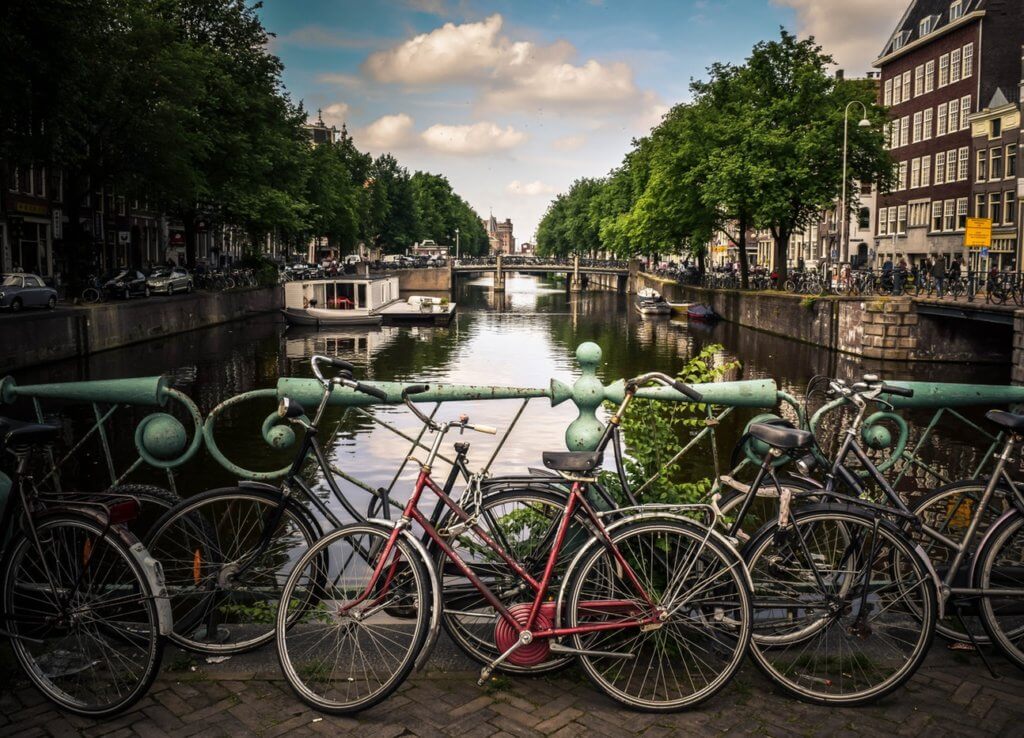 As junior cycle mayor, Lotta has been opening cycling contests in the city to increase interest in the activity and was also a jury member during the Amsterdam Light Parade, an event where bike owners decorate their bikes with lights in the city.

She is now planning on discussing children's ideas with the mayor.

"One of our proposals is a bicycle park where children can learn how to cycle. Right now, most of us learn it in the street, which can be quite busy. It's much nicer when you can practise in a special park," said Lotta. "Another idea is to create an app for tourists to teach them the rules of cycling, because most of them really don't know."
"I go to school by foot, because it is very close by, but I do many other things by bike. I cycle to my theatre class every Saturday, for example. But the traffic in Amsterdam is very busy. We really need more people to leave their cars and go by bike."

Due to the success of the appointment a junior cycle mayor in Amsterdam, other countries are now adopting the scheme.

"They see it works really well," Katelijne said. "I talk to the parents, Lotta talks to the children. And if you look at the city through the eyes of a child, you will also make it accessible for others. A city that's good for an eight-year-old is also good for an 88-year-old."
Check out our Hard as Nails podcast:
Like this? Check out these other articles: