This year's Round Ireland Race is almost here, with over 50 contestants confirmed for next month's biennial sailing competition, setting off from Wicklow harbour. Anchor's aweigh!
Ireland's premier offshore yacht race, the Volvo Round Ireland Race, has been launched and is inching closer by the minute. This year's entries are a mixed bag of contestants from all over the world – the United States, Norway, Finland, France as well as Irish and British crews.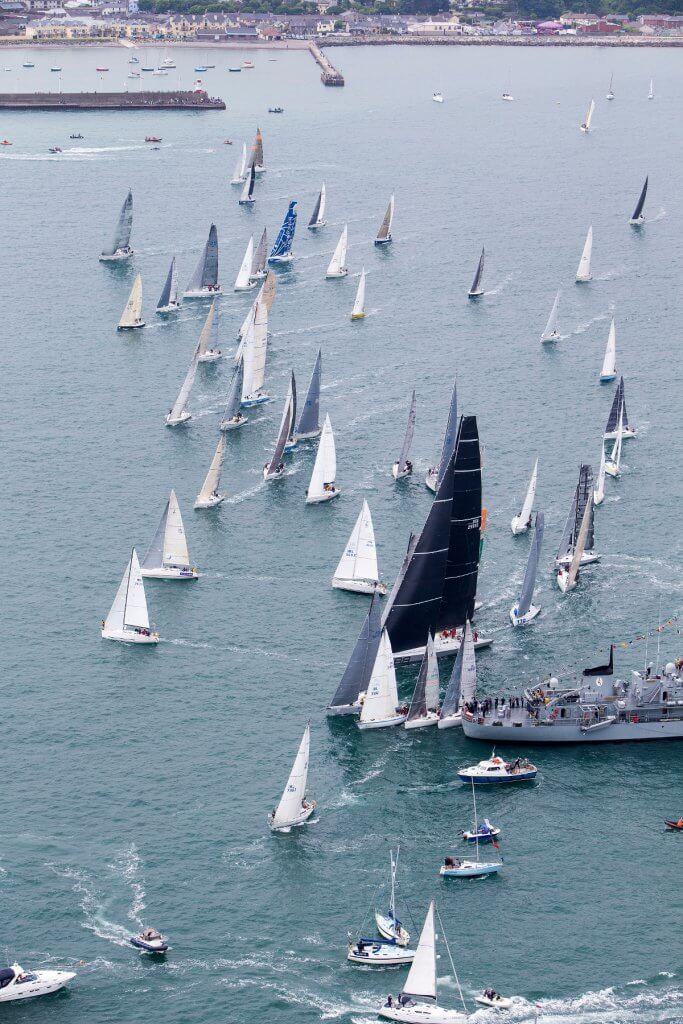 Round Ireland is the second longest race in the Royal Ocean Racing Club calendar and the first race took place in 1980, with only thirteen participants. Since then, held every second year, the fleet has grown steadily – attracting a record 64 entrants (in 2016) from all over the world.
So far, there are 54 contestants confirmed for this year's race, but additional enquiries are still being handled by the Wicklow Sailing Club.
Although the Wicklow Sailing Club is the organiser, the Royal Irish Yacht Club in Dun Laoghaire has been the Dublin host club since the 2014 race.
A rugged 704 nautical-mile course is facing the crews on the 30 June at Wicklow, but a touch of glamour will be featured as Stephen O'Flaherty's Soufriere, the elegant yacht from the James Bond movie Casino Royale is also entered. The largest boat racing this year will be Richard Loftus's classic Swan 65 Desperado of Cowes.
Gregor McGuckin is About to Begin His Solo Non-Stop Sailing Lap of the Planet
The current monohull record is held by George David in Rambler 88 who completed the course in 50 hours 24 minutes and 9 seconds in 2016. The multihull record time was set by the Sultanate of Oman's flagship trimaran Musandam-Oman Sail at 38 hours 37 minutes and 7 seconds in that same race of 2016.
Can you beat that?!
With Volvo being the official sponsor of the race, the entrant who accumulates the best overall points result across the three Volvo Round Ireland races in 2016, 2018 and 2020 – gets rewarded with a brand new Volvo V40!
More info: Volvo Round Ireland Yacht Race 
By Elsa Anderling
Like this? You should check these out: