We have met our Olympic Sailing hopefuls and we are thoroughly impressed! A total of 14 Irish athletes will be competing in the Sailing World Championships in Denmark at the start of August. This will be the first qualification opportunity for Irish sailors to claim their spot at the Tokyo Olympic Games 2020.
The Sailing World Championships will be staged in Aarhus, Denmark from 30 July to 10 of August 2018. Over 1,500 competitors from 100 countries are expected to take part and compete for the Olympic qualifying spots that are up for grabs.
Ireland will be represented by our talented young squad, consisting of the two rising stars in the Laser Radial, Howth's Aoife Hopkins (19) and Lough Derg's Aisling Keller (21). The men's Laser Standard rig features Rio 2016 Olympian Finn Lynch (22) from Carlow and Belfast Lough sailor Liam Glynn (19).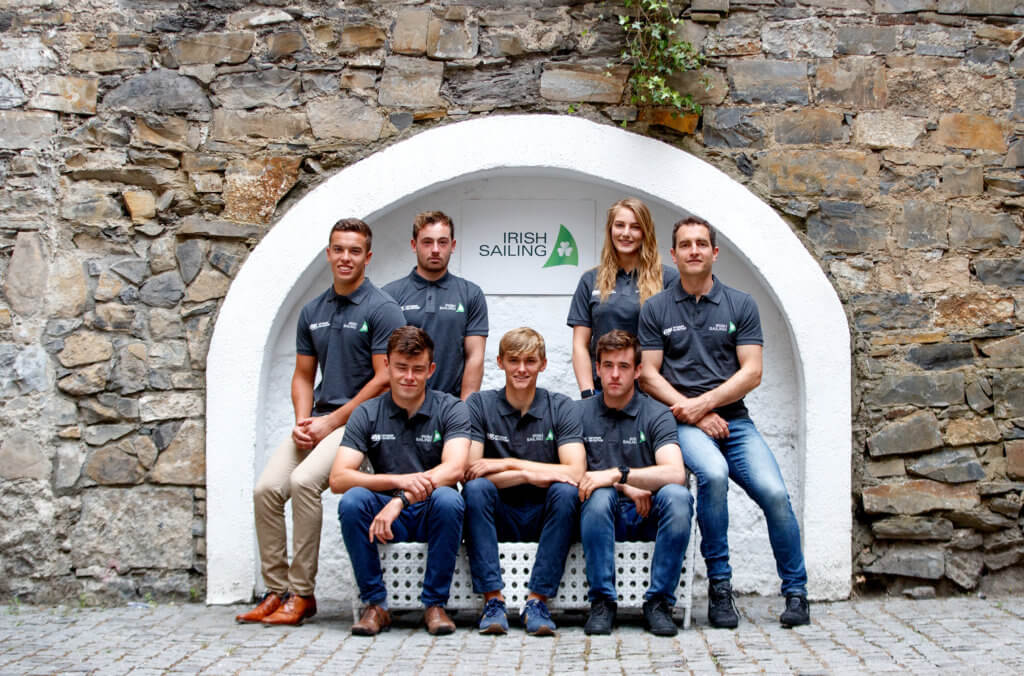 The men's 49er skiff class features two-time Olympic veteran Ryan Seaton (30) from Belfast who is teamed with Cork's Seafra Guilfoyle (21). Three other teams from the Irish Sailing Development Squad will also head to Denmark, including Dun Laoghaire's Sean and Tadgh Donnelly (23); Howth's Robert Dickson (19) and Sean Waddilove (21); and Mark Hassett (22) with Oisin O'Driscoll (24) from West Cork.
The World Championships are the first of three opportunities for each country to win a single place at each of the 10 sailing events for the Olympics.
7 Ways to Get into Sailing (Without Having to Buy a Boat)
So, realistically, what are Ireland's chances of doing well at the World Championships?
We're feeling hopeful!
Aoife Hopkins says, "It'll just be myself and Aisling Kelleher competing in the Laser Radial in Aarhus, Denmark as Annalise Murphy has moved onto the 49er FX. And again, we're both very young, so it will definitely be a challenge sailing against the top girls in the world. I was 21st in the senior Europeans last year, which if I could repeat in Denmark later in the summer would be enough to qualify the nation."
Finn Lynch is another possibility, "I competed in the Olympics in Rio but since then the quota for the number of boats in the Laser standard has dropped quite a lot. There's only going to be 30 boats at the Olympics this time and last time there was 45 so it's going to be a lot more challenging for everyone to qualify for the Games this time around. It will take a PB for me at the world championships to do it but the season so far has been quite promising and I'm looking forward to the opportunity to try and do it."
So why should you care and tune in to watch the Irish squad compete in the Worlds?
Tadgh Donnelly says, "I think what people will see by tuning in that sailing is not what people think it is, there is a misconception that it's sitting on a boat all day and drinking a G&T. I think that people will see that it is definitely not that. It is a real and hardcore sport!"
For more information on Irish Sailing or to follow the squad's journey at the World Championships, visit the Sailing World Championships website.
Like this? Check these out: