Treasa Cox decided to throw caution to the wind and satisfy a lifelong curiosity by learning to sail. However, it was a little more complicated than she anticipated. Here she rounds up ten things she wishes she'd been told before starting out! 
Words by: Treasa Cox 
A real sailor doesn't say "ahoy". Finding the right boat is like finding the right relationship. Don't worry if someone shouts at you, it's not personal.
Armed with this alarming advice from family and friends, I recently signed up for an introductory sailing course at the Royal St. George Yacht Club in Dun Laoghaire.
We started on land in a flurry of technical terms and confusing whiteboard diagrams which left me with flashbacks to Leaving Cert trigonometry. There was no wind to sail so we had a tour of the boat we were (eventually) going to sail and went through all the rigging. My first impression is that there's a lot to learn.
At our next lesson we get out on the water. "Welcome to sailing in Ireland" says our instructor when the weather changes from violent gusts in moody grey skies to sporadic puffs on a glass-like harbour. Our weather is so changeable, that like Forrest Gump, you never know what you're gonna get. But what a feeling. Being out on the water, the sun setting, gazing back at the whole of Dublin Bay, and the buzz of zipping across the sea, I'm officially hooked.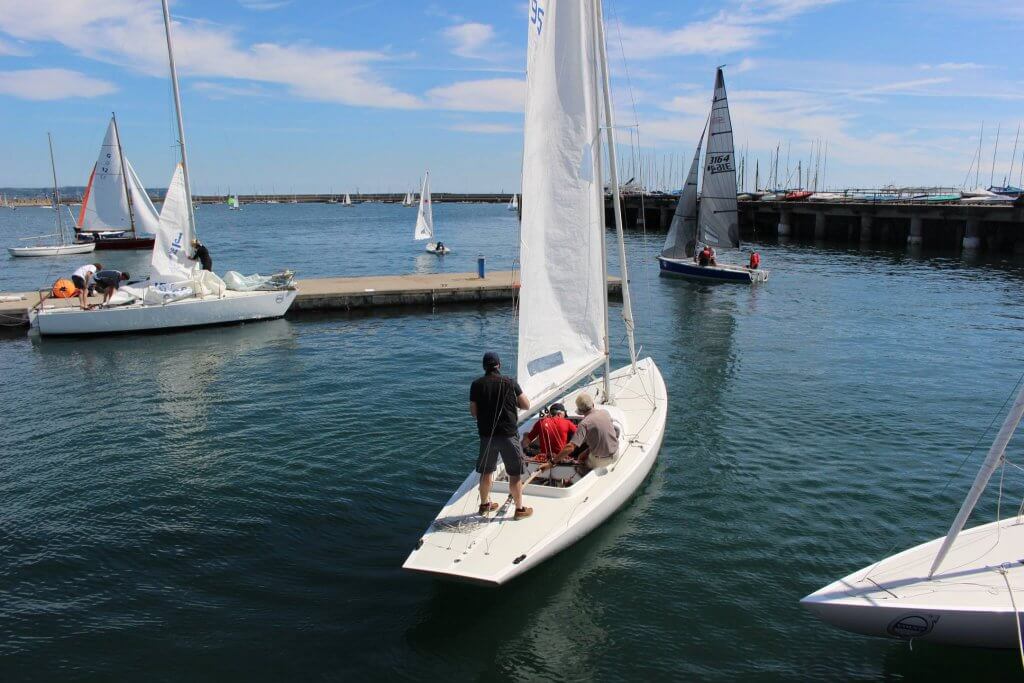 Here are 10 things I've learned that I hope will encourage everyone to get out onto the water:
1. There is a technical term for everything in sailing.
Ropes are not ropes, they are "sheets". There is no left or right, but "port" and "starboard".  Each part of the sail has a name, each rope has a smaller rope to help it, and every wind direction requires new tactics. It's the most brain-whizzing kind of plate-spinning
2. There is a historical reason for every name.
Etymology looms large in a sailor's life. For example, ropes that pull things upwards are called "halyards". Not to be confused with greeting cards, the word "halyard" comes from old English sailors who used to "haul yards". And no, they can't be simply called "up-lines", or something more straightforward
3. Sea shanties are a real thing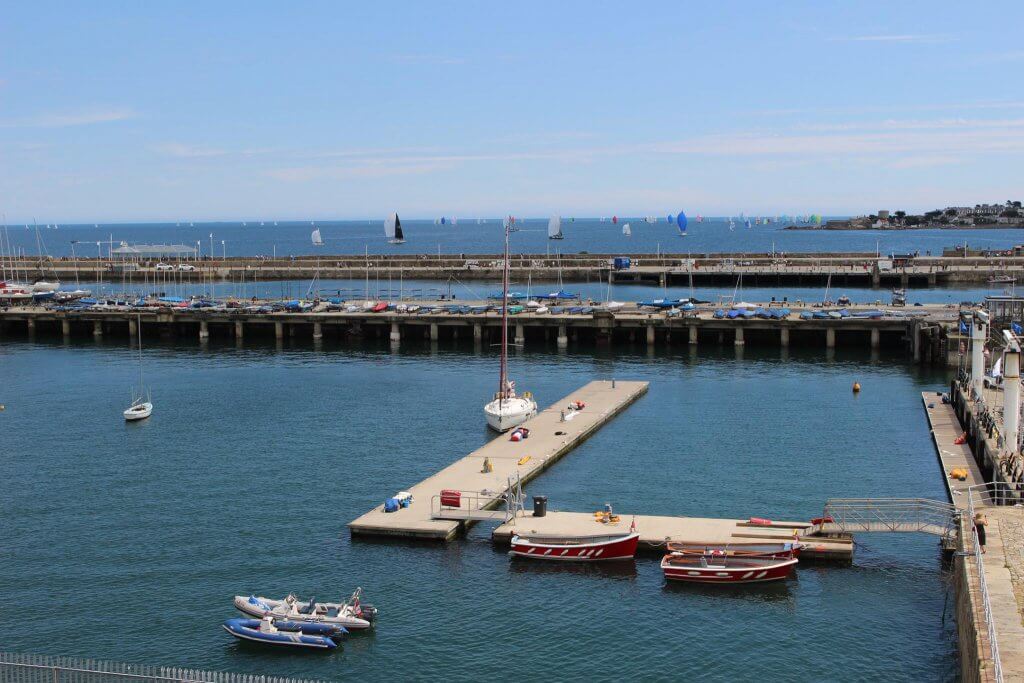 4. There are about 20 million types of boats.
They're called classes and each one has its own design. Kudos comes if you can identify a boat from a decent distance away and talk authoritatively on crew size and handicap
5. You will probably get wet.
This is nothing to be worried about. I have learned that there's no such thing as bad weather, just bad equipment. You don't need to fork out for a new wardrobe as most training courses will lend you all the gear. If you get the bug though, I'd recommend the following: a buoyancy aid to keep you safe (which has the added value of weather-proof cladding), good wetsuit boots or warm wellies, oilskin trousers, and a waterproof jacket.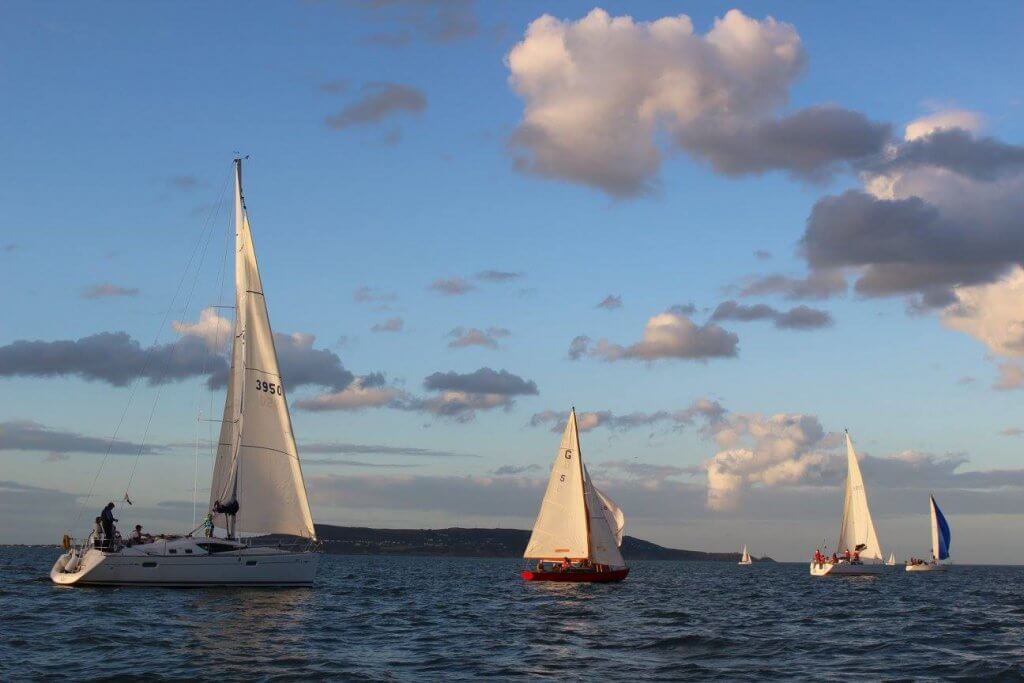 6. You'll start noticing the wind.
Not just if it's strong or weak, but what direction it's coming in and if there are gusts. You'll also start looking at the tide and the waves in a way you never did before
Check Out This Ridiculous €750,000-a-week Heli-Skiing Superyacht
7. You won't need a boat to start.
Most boat owners are crying out for crew members, so if you have some basic skills, it's a matter of finding a boat to learn on. Very often boats go out racing once a week, so many clubs have WhatsApp groups to match boats to sailors (ICRA: the Irish Cruiser Racing Association has Crewpoint).
8. Clubs and Training Centres are really friendly and only dying for you to walk through the door.
So many are run by volunteers who are incredibly helpful and eager to share their knowledge. And I haven't spotted any navy blazers or pink gins yet. (You can start online: Irish Sailing has a trysailing website where you can see what local clubs and training centres there are in your area)
9. There is nothing like being out on the water.
Without trying to sound evangelical, we are an island nation and the sea is in our DNA. One of the best ways of using our beautiful coasts is being on a boat – it's fantastic
10. And whatever you do, don't say "Ahoy"
Some useful websites to get you started:
www.sailing.ie
www.trysailing.ie
www.rsgyc.ie/training-3/usail/
Check out our Hard as Nails podcast:
Like this? You should check these out: