There are so many things to do in Limerick for the adventure lover. You only have to scratch the surface to discover its potential.
Bordered by Kerry to the west, Clare to the north, and Cork to the south means that Limerick can often be overlooked when it comes to weekends away and outdoor pursuits. We want to help change that by telling you about all the cool things to do in Limerick. The peaceful and rural beauty of the county, once you step outside the city, knows no bounds. Here are just a few of the adventurous activities in Limerick for you to try your hand at.
Things to Do in Limerick: On Land
Walks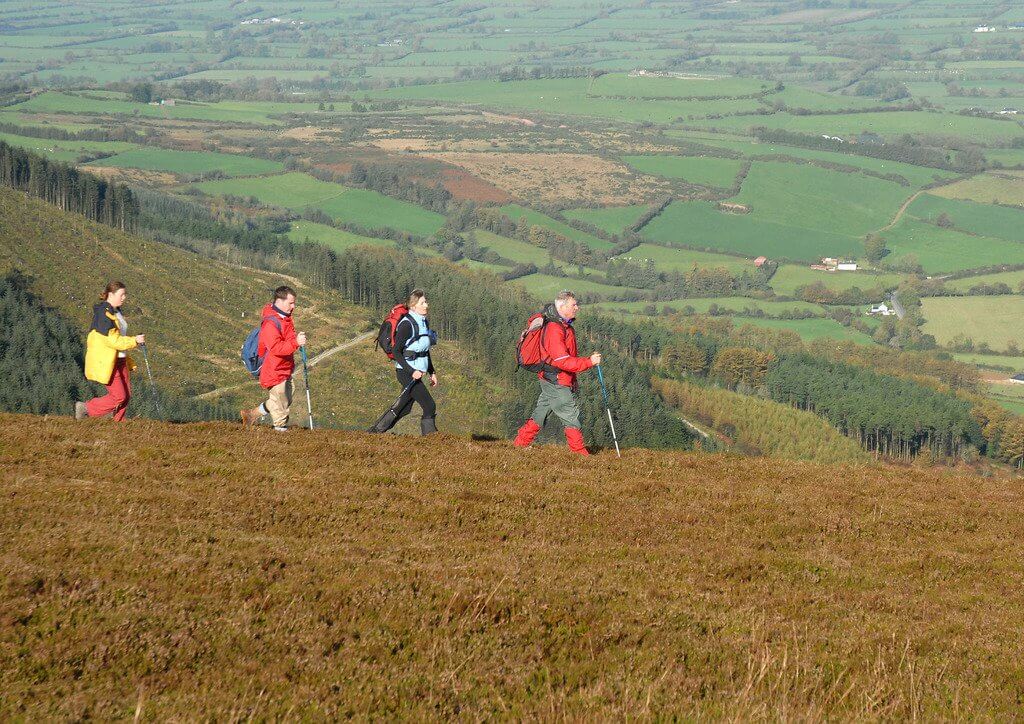 There is a hell of a lot of beautiful trails in Limerick for the avid hiker to go explore. Home to Ballyhoura Country, an area famed for its stunning beauty and wild places. For looped walks in the area, there is a lot of choices!
Castlegale Loop
Paradise Hill Loop
Ballyorgan Looped Walk
Ballyhourigan Woods Loop
Attychraan Loop
The Molanna Loop
Darragh Hills Loop
For a long distance walk, there's the 30km waymarked Slieve Felim Way. It starts in Murroe, Co Limerick and goes all the way to the Silvermines in Co Tipperary. The Lough Derg Way is another long distance hike. This 64km route starts in Limerick City in the west of Ireland and follows the River Shannon northwestwards. Then, of course, there is the Ballyhoura Way, a beautiful 90km way-marked trail.
If you are not confident enough heading out into the wilds of Limerick alone, Kilfinane OEC runs introductory hill walks, Gaisce expeditions, navigation and skills training.
Exploring Limerick by Foot: 8 of the Most Exciting Trail Walks
Mountain Biking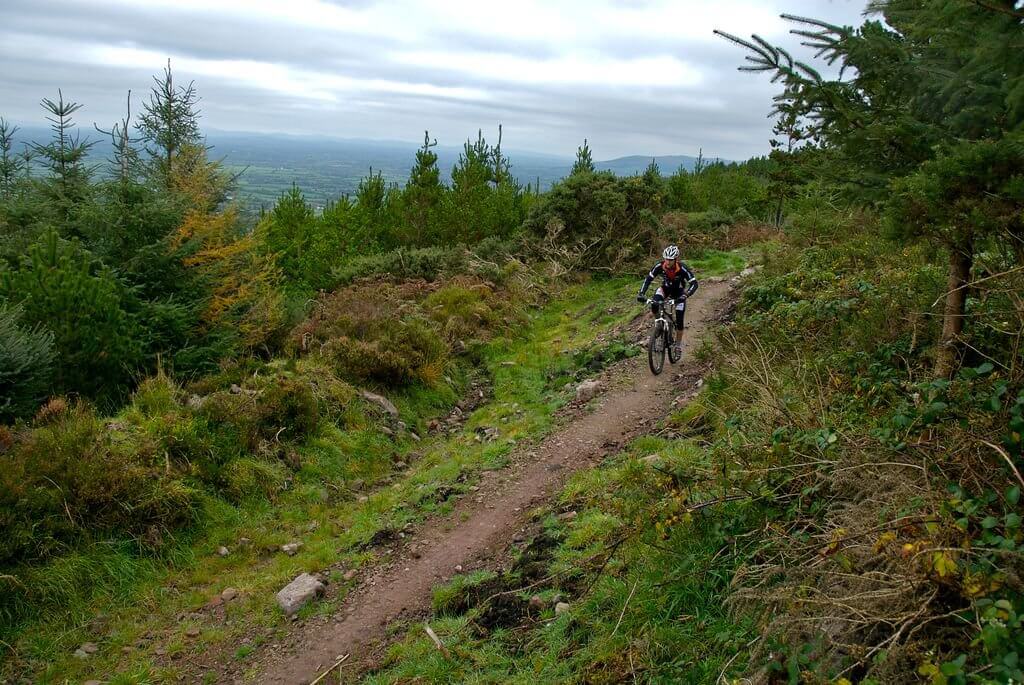 Ballyhoura is one of Ireland's most popular mountain biking spots. The Ballyhoura Mountain Bike trails are a series of five loops that run over 90km of incredible and testing hills and forests. The trails are a mixture of narrow singletrack, boardwalk sections and forest road climbs. The loops are waymarked in one direction and each loop leads on to the next.
The Greenwood Loop is a 6km run under the shadow of Seefin Mountain and Black Rock.
The Mountrussell Loop is the next step up. A more technical and physically demanding version at 17km long.
The Garrane Loop is 35km and has some long and fast singletrack descents as well as some long and demanding climbs on forest roads, tracks and singletrack trails.
The Streamhill Loop climbs higher and longer again into the mountains. It's 41km and has some fast ascents.
Finally, the Castlepook Loop is the pinnacle route, being the longest and most demanding. Expect big climbs and long descents!
To rent a mountain bike, Trailriders is your one-stop shop based in Ardpatrick, Co Limerick. Bike guiding is also available for those who fancy an introduction to the area, or alternatively to those who want to maximise their experience on the trails. Kilfinane OEC is another provider who offers mountain biking courses at all levels.
Road Cycling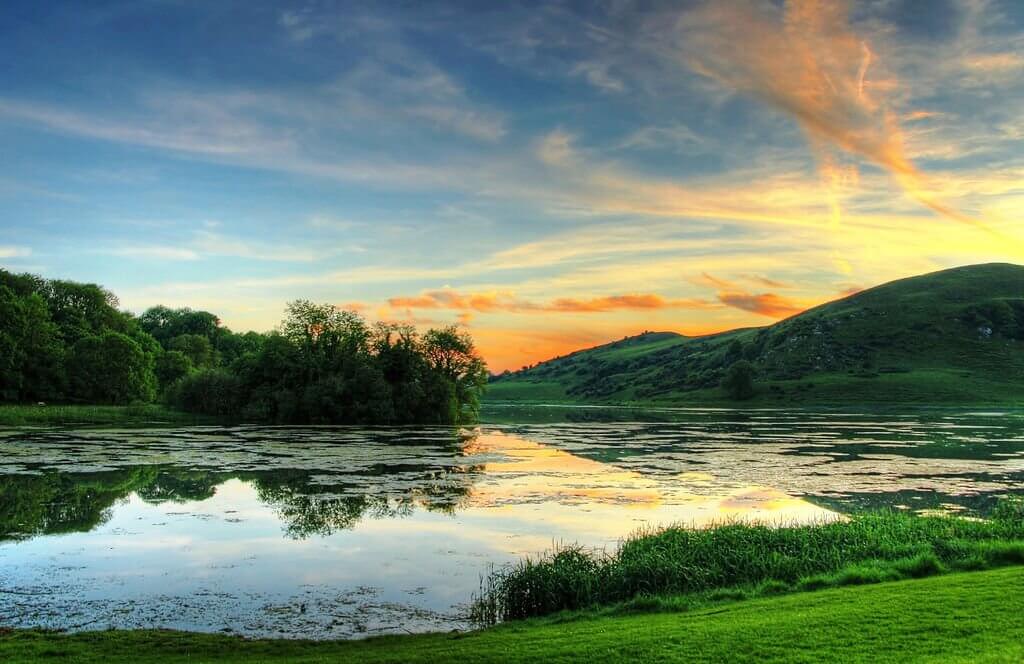 Although Limerick is known for its mountain biking rather than its road cycling, it does have a cool set of cycling routes for those who prefer the tarmac. The Kilmallock cycle hub will let you experience the best of Limerick from the saddle of your bike.
Loop 1 is a 70km circuit around the Ballyhoura Mountains to the town of Doneraille. There is one major climb (307m) at the mountain pass between Glenosheen and Glenanaar, but the views at the top make it worth it.
Loop 2 is an 83 km spin to the Glen of Aherlow, with great views en route of Seefin, the highest peak of the Ballyhouras and of Galtymore Mountain. There is a very steep climb at Aherlow with tight hairpins to test even the hardcore.
Loop 3 is a 62 km leisurely spin to Lough Gur. This gentle and picturesque route is one for the history buffs. Make sure to keep an eye out on the De Valera cottage near Bruree.
Loop 4 is 70 km around the townlands of Glenroe and Castle Oliver along beautifully secluded roads.
If you don't have your own bikes, you can hire them from Pedal Pursuits Bike Hire or Trailriders.
Rock Climbing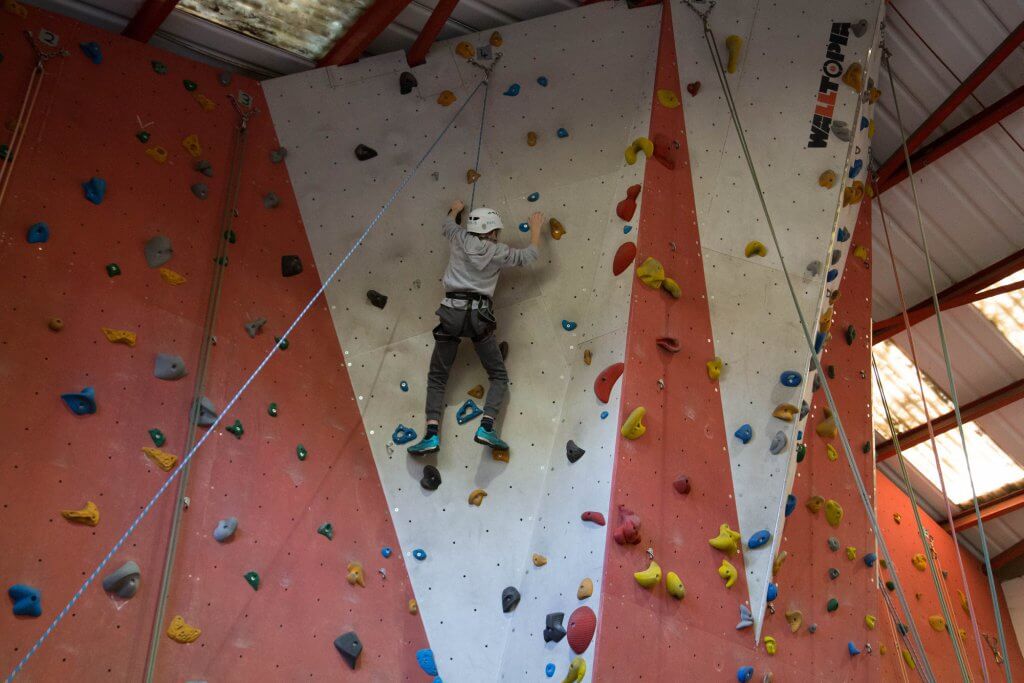 If it's lashing rain outside, then indoor rock climbing is the perfect antidote to save your weekend from becoming a couch and boxset binge fest. NevSail run fun taster sessions in their indoor rock climbing wall in Limerick, so you can play without the commitment of becoming a member. Based in the heart of Limerick City, in Colaiste Nano Nagle Secondary School, they offer one-hour indoor rock climbing from €12.50 per person.
Kilfinane OEC also offers everything from introductory sessions to Single Pitch Award training. They have an indoor rock wall, which includes bouldering roped climbs, over-hanging climbs and lead climbs. They also venture outdoors for some climbing and abseiling at various local crags.
Horse-Riding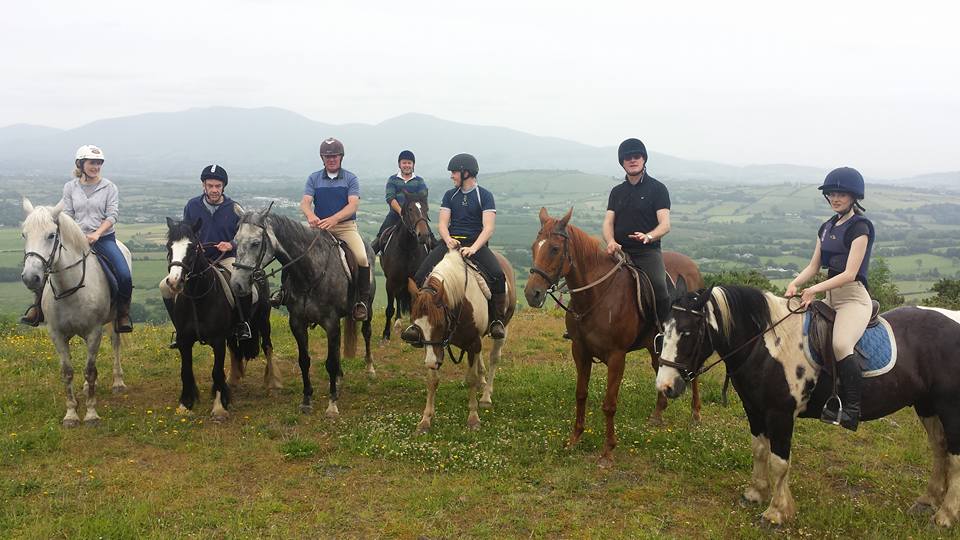 A good way to experience the beauty and tranquillity of Limerick county is to go horse riding. Ballyhoura Horse Trekking in Kilfinane offers treks through forest trails with breathtaking views of the Ballyhoura, Galty and Knockmealdown mountain ranges. You can choose between one hour to five-hour treks depending on your experience.
GoKarting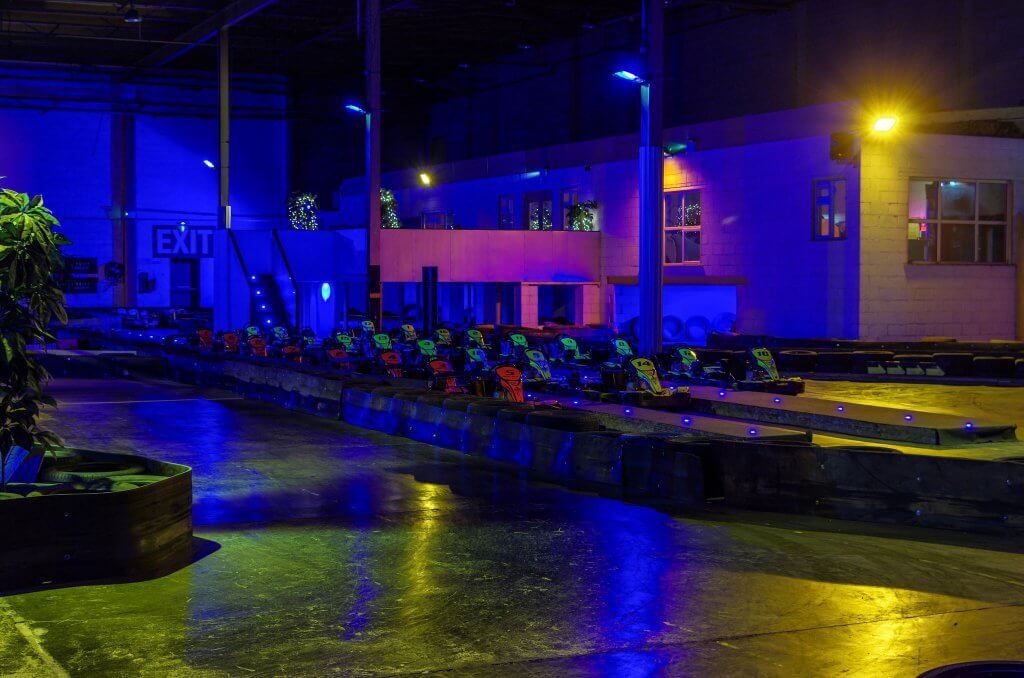 For a bit of adrenaline indoors, Limerick is home to the world's largest indoor karting arena. At almost 1,500m in length, the National Kart Centre is kitted out with bridges, tunnels, underpasses, and karts that can reach speeds up to 70kms/ph. The offer karting, drift karting, and endurance racing, making it the perfect place to spend a rainy day with friends or family.
Paintballing
For another fun activity in Limerick, there's always paintballing! Basecamp Adventure Park, just outside Shanagolden is an awesome  80-acre forest that offers forest archery, paintballing, splatball and bushcraft. Get paintballing for €25, play airsoft for €45 or try forest archery, Ireland's newest and most exciting adventure. You trek through the woods with a bow and arrows hitting a range of targets as you go!
Things to Do in Limerick: In Water
Kayaking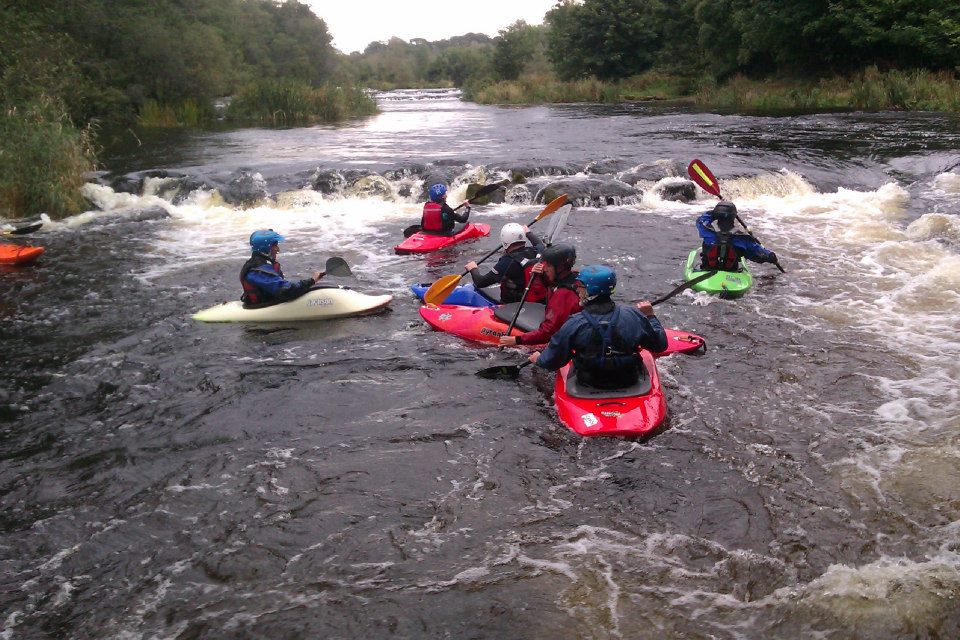 There is nothing more magical than nighttime kayaking. Get West run two-hour tours of Limerick on the River Shannon. Paddle upriver past the ancient sites of Viking settlers and Norman conquerors with stories of Limerick's history beneath the city lights and stars. It's really something special to behold.
For courses, Kilfinane OEC offers an introduction to whitewater course which takes place on the Shannon at Castleconnell and the Mulcair River. They also fun half or full day introduction sessions and teach level 2- 3 and instructor courses. Or if you are living in Limerick, the easiest thing to do is to join the Limerick Kayak Club.
Stand Up Paddle Boarding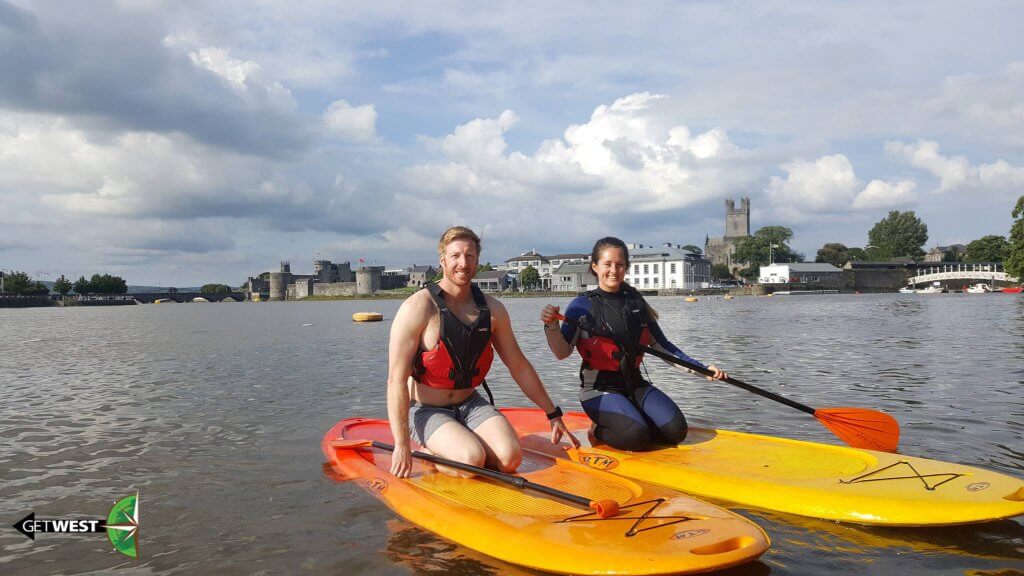 SUP is becoming increasingly popular on our shores. Get West offers one-hour introductory lessons on flat calm waters. Or else you can combine the activity with a bit of culture and enjoy the historic beauty of Limerick City as you paddle up the River Shannon on your SUP on their Limerick City Urban SUP Safari.
Alternatively, if you want an adventure with the least amount of effort, then they also run river tubing on the River Shannon in Castleconnell. Chill out in a giant inflatable ring passing over the Falls of Doonass and several other of the many whitewater features on the Shannon.
Check out our Hard as Nails podcast:
Like this? You should check these out: