Ready to hop on your e-bike and go exploring? These are the best cycling routes in Ireland for the avid e-biker.
Scrap all of your preconceived notions about electric bikes, for they are wrong. Nowadays, e-bikes are super slick and almost fully disguised as push bikes, but without the hassle of having to exert yourself up a hill. If you are already a convert and the lucky owner of one or, alternatively, you are up for renting one and taking it out for a decent spin, then these are the best routes in Ireland for both the leisure cyclist and the hardcore mountain biker. All the routes listed below come directly from the mouths of GreenAer's (Ireland's e-bike experts) community of customers. The gradients and distance mean that these routes are ideally suited for e-bikers. So, enjoy, and do let us know how you get on!
Leisurely E-Biking
Bike model of choice: Riese & Muller New Charger
1. The Waterford Greenway, Co. Waterford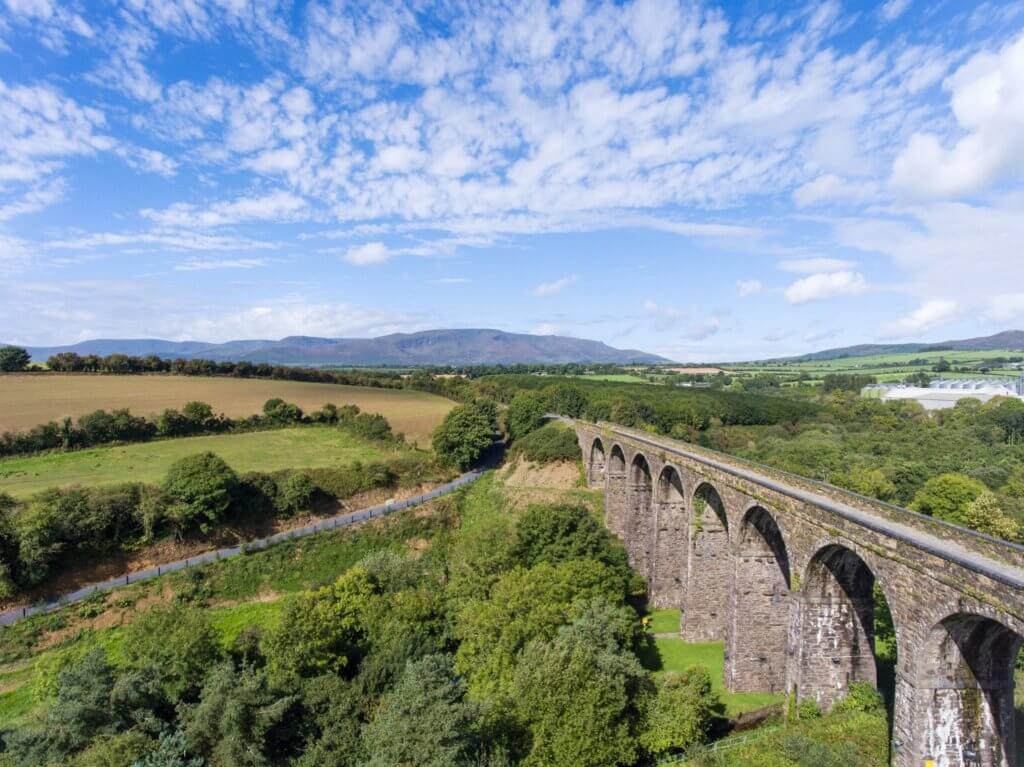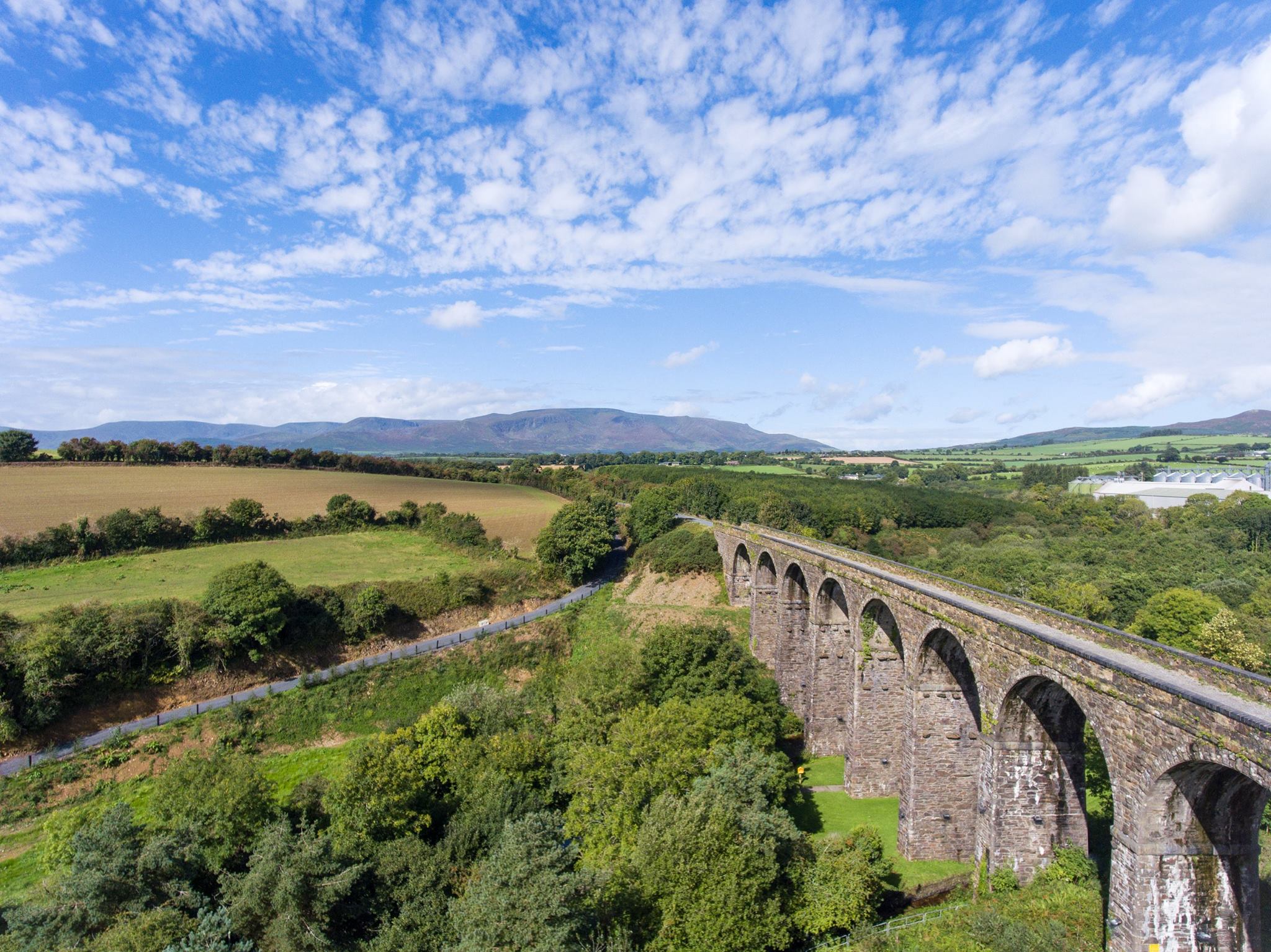 The Waterford Greenway is a haven for those looking to unwind. Running from Waterford City to Dungarvan, the Greenway offers 46 glorious car-free kilometres to explore. The views throughout are nothing short of spectacular and there are plenty of refreshment stops en route for those looking to make a day of it. It's a shared use Greenway, which means that people are allowed to cycle, walk and run.
It always gets fantastic reviews from GreenAer's customers. The big appeal is that you won't have to avail of the shuttle service or organize lifts as you can get to Dungarvan and back without overstretching yourself with an e-bike.
Rent an e-bike: Waterford Greenway Bike Hire
2. Clifden to Roundstone, Co. Galway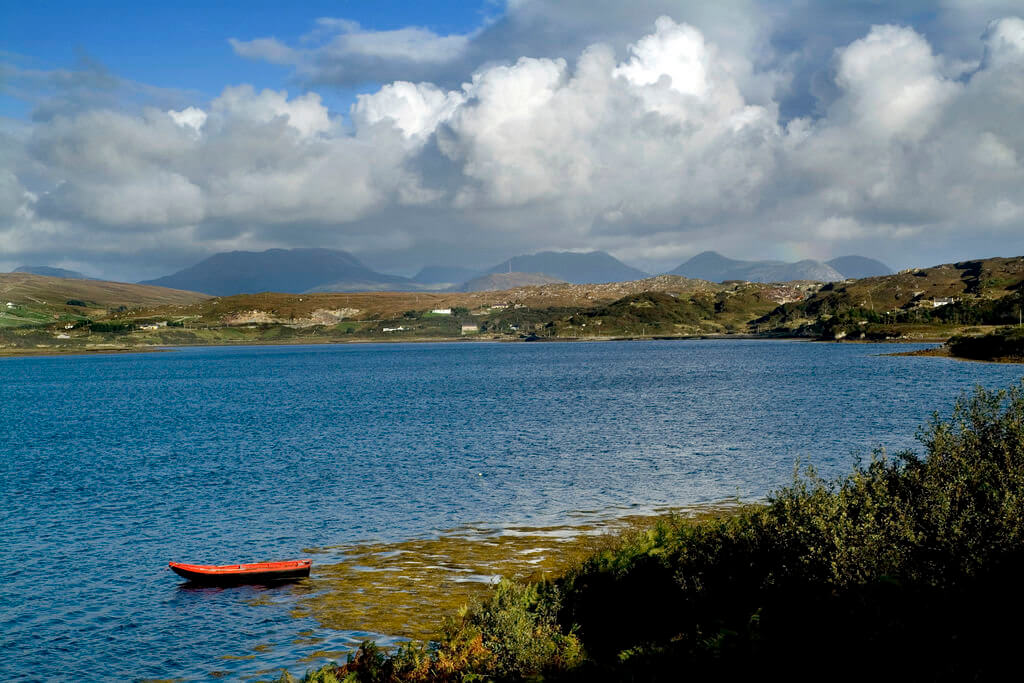 There are four superb loops from Clifden that are ideal for the e-biker. The first is the 18-20km Sky Road Loop, the second is the 14km Errislannan Loop and the third is the 33km Cleggan Loop. But GreenAer's favourite is the fourth route, the Ballyconneely and Roundstone Loop. A 40km spin that encompasses highlights like the Derrygimlagh and Roundstone bogs, the site of the crash-landing of the first transatlantic flight and the old Marconi transatlantic wireless station. Coral Strand, Gurteen and Dog's Bay are also little gems worth stopping off at. And for lunch, park up at Roundstone (one of the oldest fishing villages in Ireland) for a mouthwatering seafood chowder.
Rent an e-bike: All Things Connemara
3. The Beara Peninsula, Co. Cork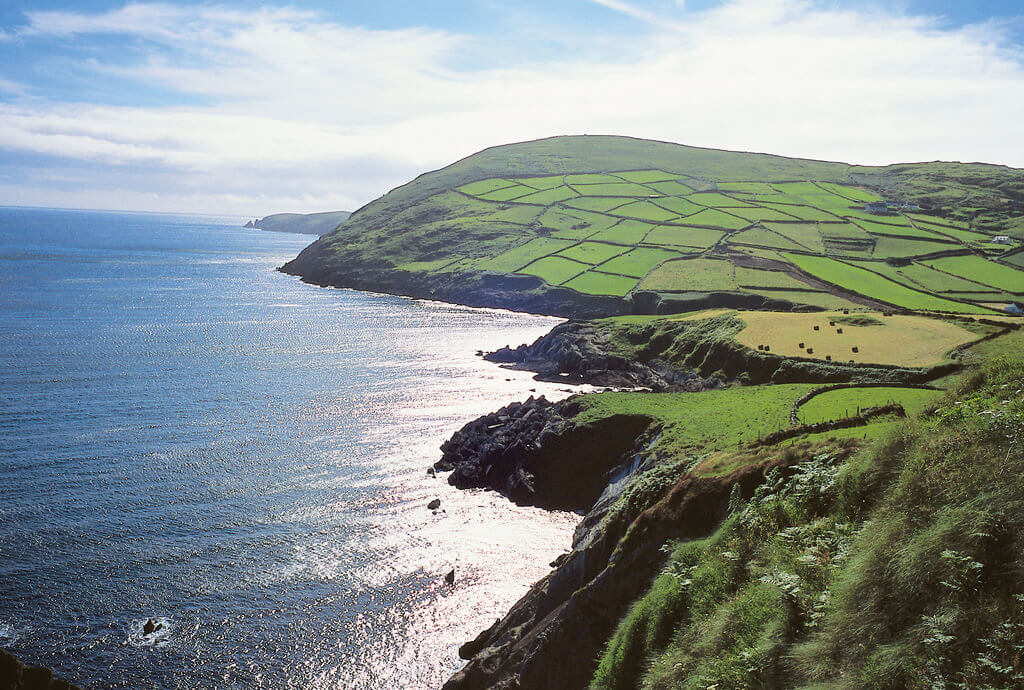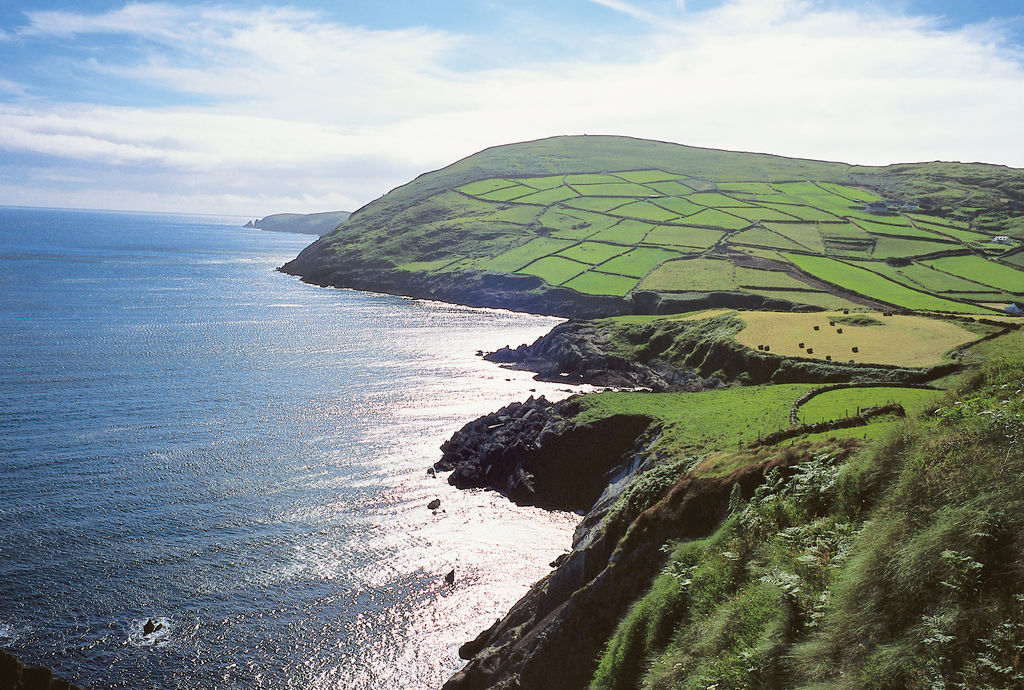 West Cork offers a superb template for an e-bike adventure. Our favourite is the Beara Peninsula, which stretches all the way out to Lamb's Head. The Beara Way Cycling Route is a National Cycling Route that runs 138km in length. It passes through some of Ireland's most picturesque towns including Ardgroom, Eyeries, Allihies, Castletownbere, Adrigole, Glengarriff and back to Kenmare town. All are ideal for stopping off for a tea and cake break or to call it a day from and head home. Plus, the route is sign-posted with a logo and a bicycle symbol so you won't get lost.
More info: Beara Tourism
4. Howth, Co. Dublin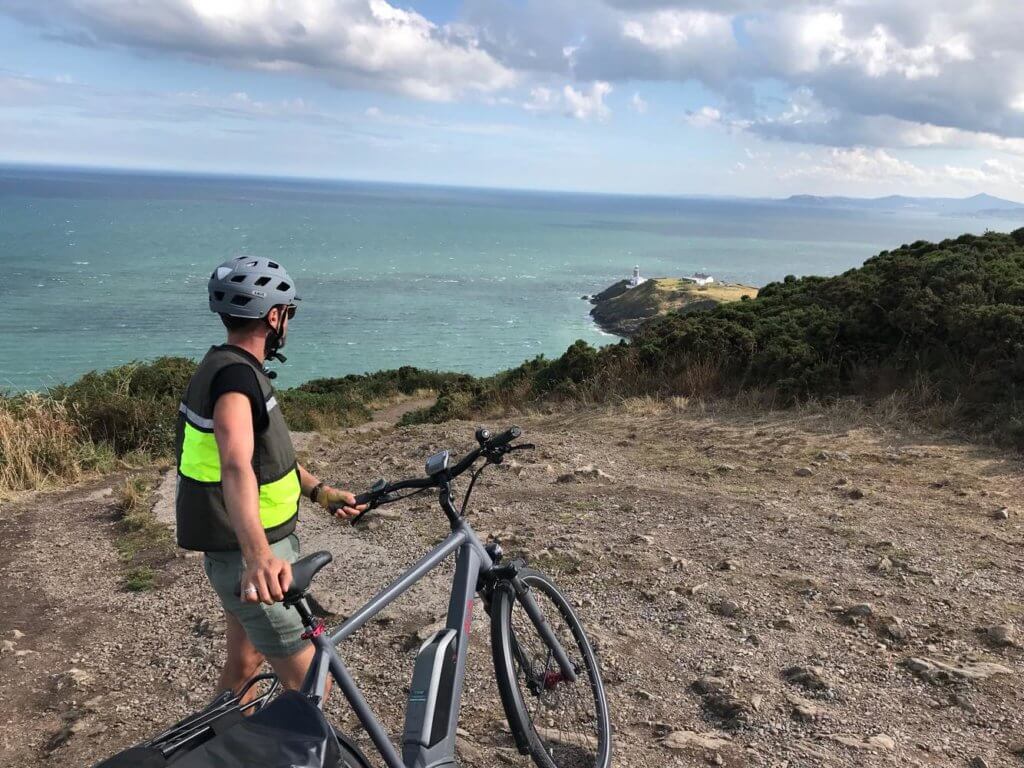 Head north from Dublin's city centre to Howth along the coastal path and swap the smog for the salty sea air. Cruise down past Bull Island to see the kite surfers and past the iconic Poolbeg chimneys, simply hugging the coastline all the way. Encompass the mast in Howth and the famous Howth cliffs for great views before heading back towards the village itself to see the Medieval Castle and the quaint fishing harbour. Make sure to pack your togs and a towel in your panniers for a quick dip in the waters of Balscadden Bay. Then follow it up with a pint, a coffee or an ice-cream cone in Howth village.
Rent an e-bike: GreenAer
Sun, Swims & Cycling: Exploring the Very Best of Dublin by E-Bike
E-Mountain Biking
Bike model of choice: HaiBike All Mountain 8.0
5. Slieve Bloom Mountains, Co. Laois/Offaly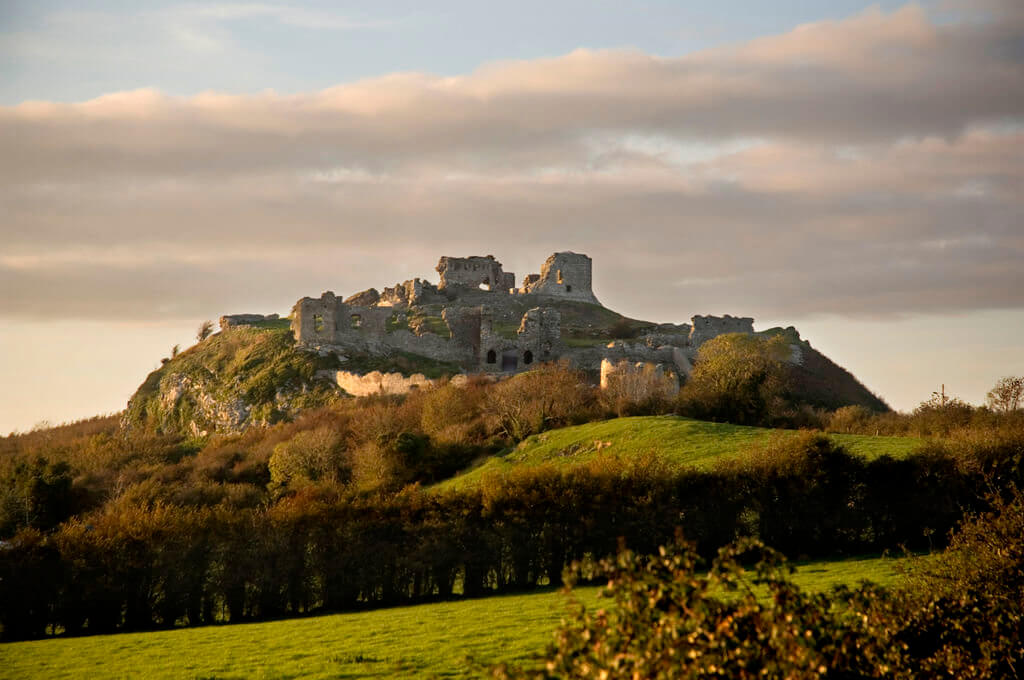 We're very excited about the new Slieve Bloom trails that will be opening soon. The mountains will become host to 37 km of mountain bike tracks developed by Coilte, with the view to increasing this to 100 km within three years. This would mean a full two days of riding! The single track trails will traverse the mountains from north to south and hopefully will breath new life into the often overlooked counties of Offaly and Laois. The northern trailhead will start from the village of Kinnity and the south trails will start from Baunreagh in the Dulour Valley. Looped mountain biking circuits are planned from both trailheads with a linking track over the mountain.
GreenAer will be partnering with a local company to create an e MTB GreenAer/HAIBIKE experience centre where people will be able to rent fully suspended highend e-bikes to experience these tracks once it is open to the public.
6. Ticknock, Co. Dublin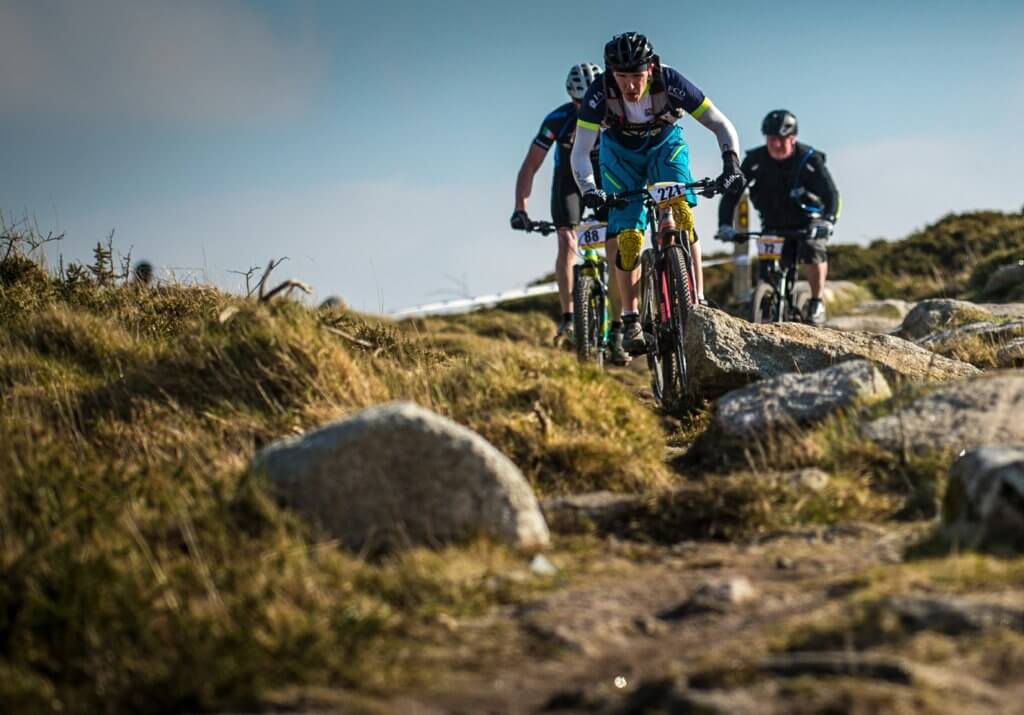 Just a 30-minute drive from Dublin city centre, at the foothills of the Three Rock Mountain, you'll find Ticknock Mountain Bike Trails. Developed by Coilte, they've been recently improved and offer fantastic intermediate tracks. The total length of the trail system is 13 km, but it's easy to pick and choose what you want to do based on your ability. The trails start off on the Tarmac Road at the car park and go straight up to the first eight singletrack trails, which then loop their way down the mountain. At the end of each route, knock on your pedal assist and cruise back up the mountain to go again!
More info: Biking.ie
7. Ballinastoe, Co. Wicklow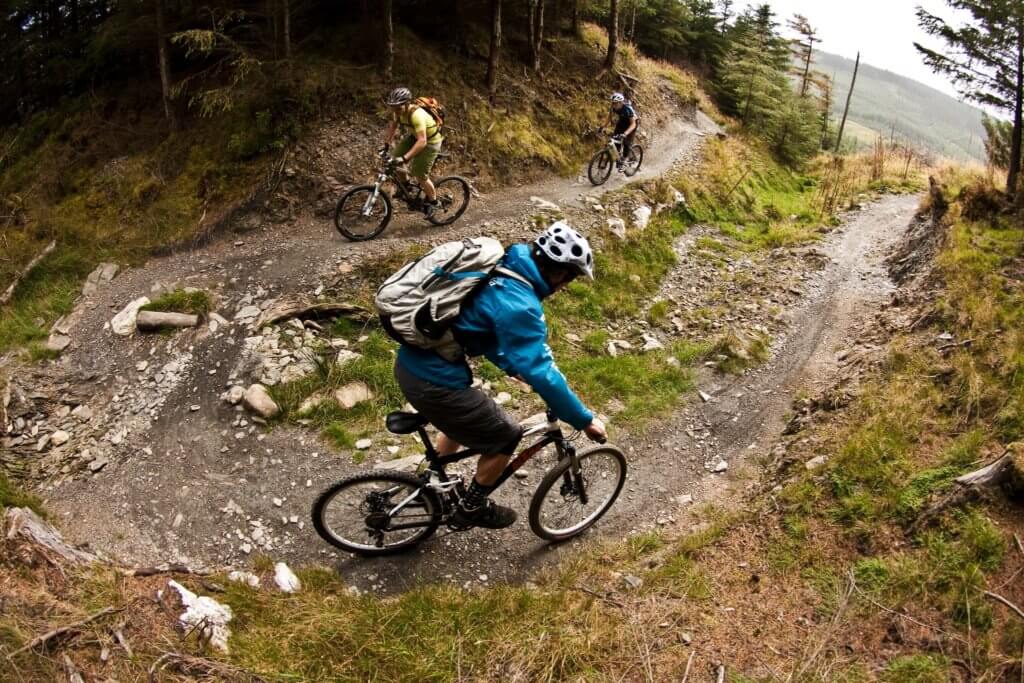 Another option with great intermediate tracks is Ballinastoe Trail Centre in Co. Wicklow. Just outside Roundstone, it is only 30 minutes away from Dublin and it's well worth spinning out to. The 14 km trail consists of steep forest climbs (no problem for an e-bike) and speedy hill rides on the way down. On top of the mountain, you'll get some stunning views across Lough Tay and the Garden of Ireland.
The twisty loop goes through several types of terrain, from open moorland to thick forest on the lower section. Since the trail can be challenging (but rewarding), newer riders will probably be better off focusing on the shorter loop with wider forest trails. The remaining 9km of the waymarked loop is singletrack and these sections are narrow and sometimes steep.
More info: Biking.ie
8. The GAP, Co. Dublin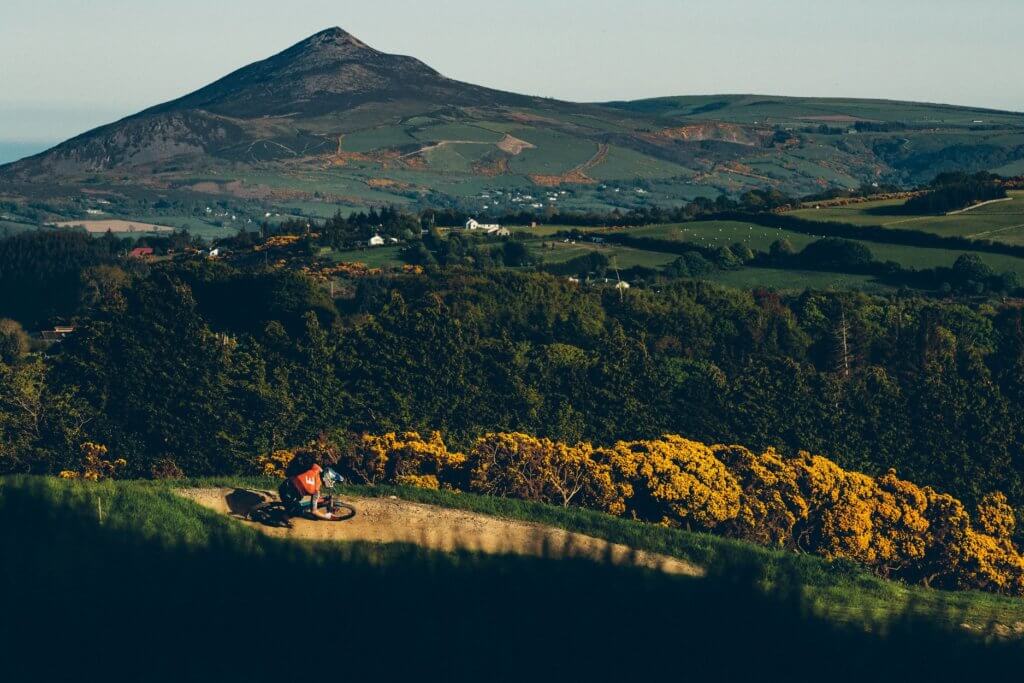 The GAP is the newest addition to Ireland's trail centres. Located on the outskirts of Dublin, it is pure quality with some epic tracks to test your skills on. It is a great spot for improving technical skills, and with an e-MTB, there is no need to get off the saddle and get an uplift.
The 13 downhill trails range from intermediate to expert. So, if you're looking for some epic high-speed action, you should get yourself over here! If this is your first time trying out mountain biking, this might not be the place for you – just yet.
Unfortunately, e-MTB's are not available to rent on site, but you can get them from GreenAer and cart them out yourself for the day.
More info: The Gap
9. Ballyhoura, Co. Limerick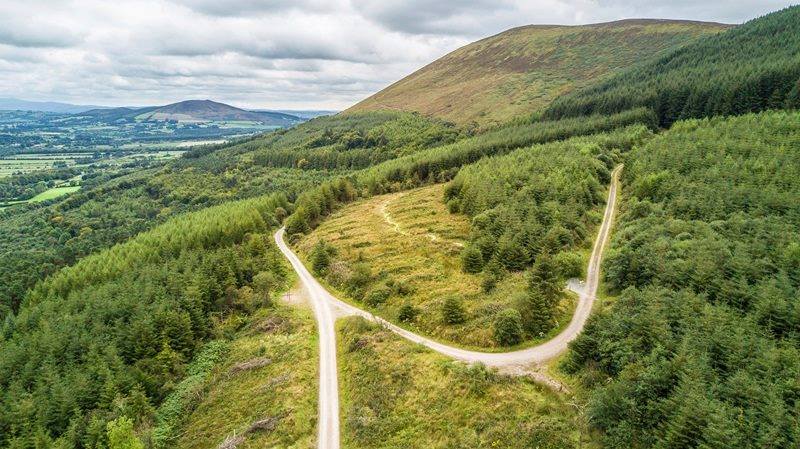 For more of a challenge, check out Ballyhoura Mountain Bike Trails in Co. Limerick. It is the biggest trail centre in all of Ireland, with 98 km of MTB tracks. It has loads of different types of terrain – from boardwalks and technical rocky parts to steep forest climbs and tight turns. You're guaranteed a good time in this place!
Ballyhoura offers five looped routes that range from the moderate 6 km Greenwood loop to the demanding Castlepook loop, which is over 50 km in length. An e-MTB will allow a rider of medium ability to do the full long loops, including the technical, so what are you waiting for?
Rent an e-bike: Trailriders
5 of the Best E-Bikes on the Market Right Now
10. Rostrevor, Co. Down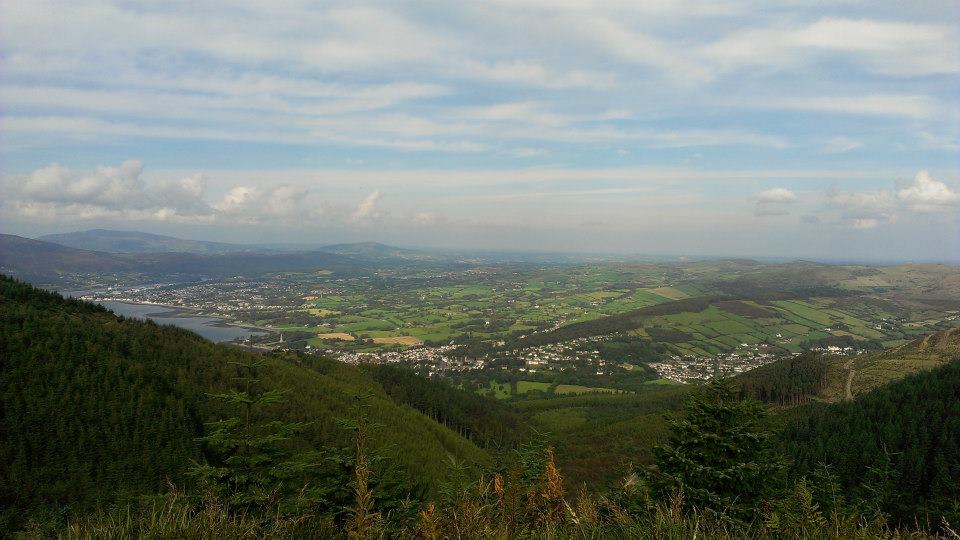 Are you ready to rip some black trails?! In that case, the Rostrevor Mountain Bike Trails in Co. Down is the place for you. With 27 km of red trails and a hair-raising 19 km of black trails, Rostrevor is believed by many to be the top spot for high-level mountain biking in Ireland.
Situated on the shores of Carlingford Lough, you can expect some amazing views while shredding around here. Aside from that, they also have a café; a bike wash and showers, so you can leave feeling fresh and filled with adrenaline.
Rent an e-bike: Mountain Bike NI
11. Cooley Mountains, Co. Louth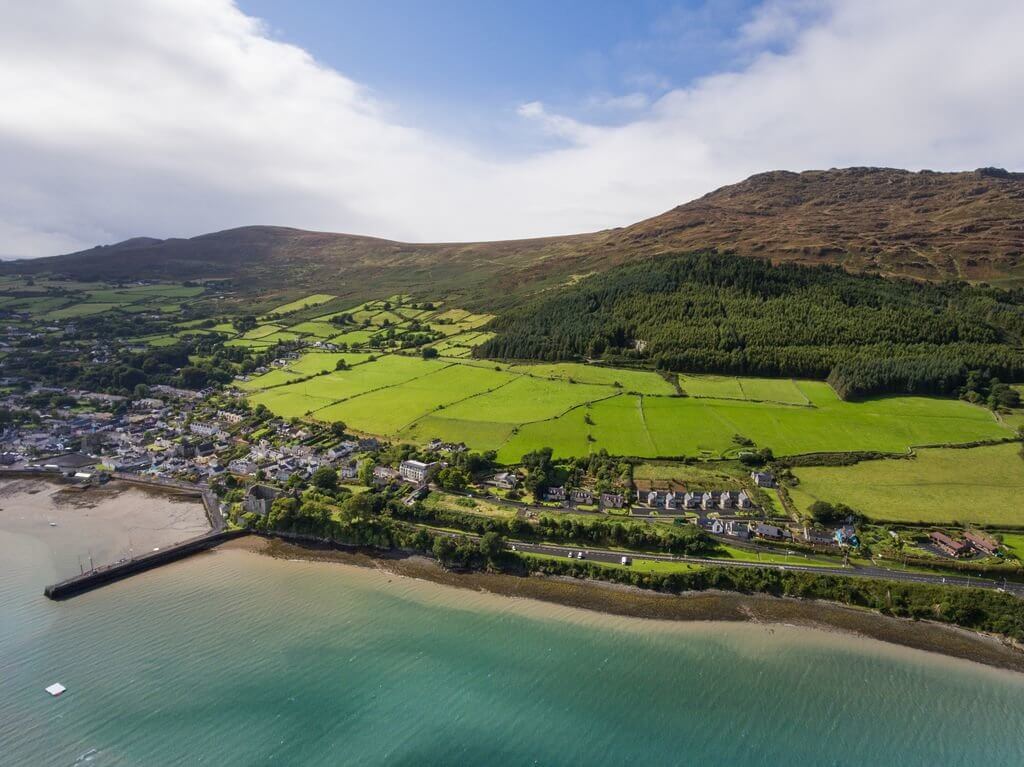 Last but not least is this hidden gem sent in by one of GreenAer's customers. A stunning 40 km route around the Cooley Mountains starting and finishing in Carlingford. Highlights include a long climb up to the Black Mountain followed by a thrilling descent down into to Carlingford. Make sure to stop by Dan's Cafe for a bit of grub.
Check out our Hard as Nails podcast:
Like this? You should check this out:

Previous Post