Join the green transport revolution that is rapidly gaining momentum around the world right now by buying yourself an E-bike (electric bike).
If a piece of your soul shrivels and dies each time you cram yourself onto a bus for your morning commute or the other extreme, you embraced the push bike and are arriving into the office exhilarated but a red and sweaty mess. Then it's time for you, my friend, to take a look at the electric bike. They are game changing! We caught up with one of Ireland's leading E-bike experts, Olivier Vander Elst from GreenAer, to find out what the top five E-bikes on the market are right now.
The best of the best…
1. Stromer ST5
Price: €9,750.00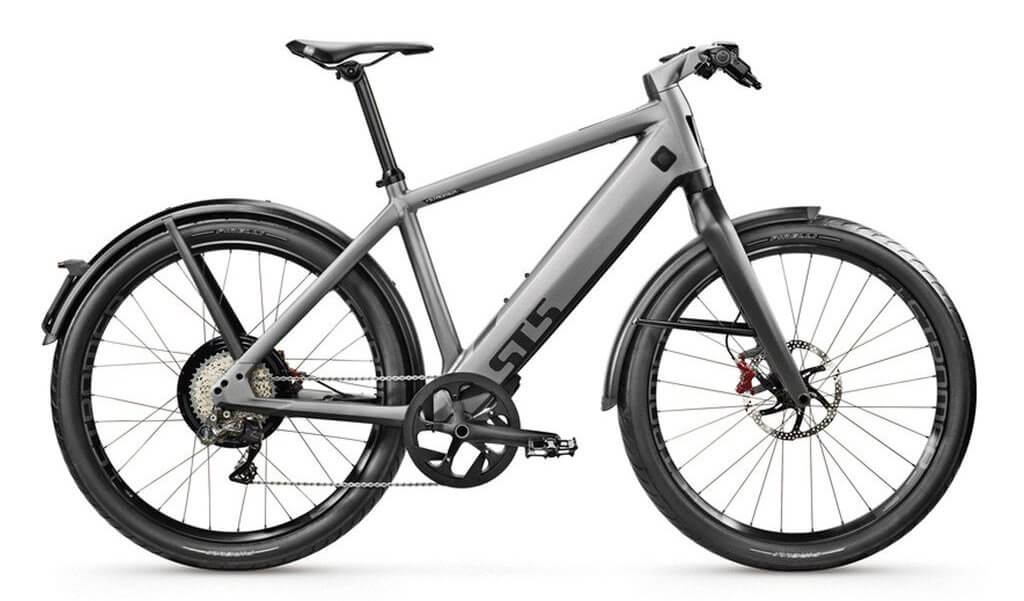 A first glance at the price tag may cause a little sweat to break out on your forehead, but this bad boy is top of the range. The ST5 is the 'crown jewel' of the E-bike world, outperforming most of its competition in agility, security and stability.
Ollie says it's, "a glimpse of the what the future holds, a bike crafted to perfection in Switzerland which offers an uncomparable ride experience. A beautiful piece of engineering for those who value functional design."
The streamlined beauty is built with a powerful sports motor that offers supported speeds of up to 45 km/h and the battery provides a potential range of up to 180km.
For road biking…
2. Orbea Gain D30
Price: €2,599.00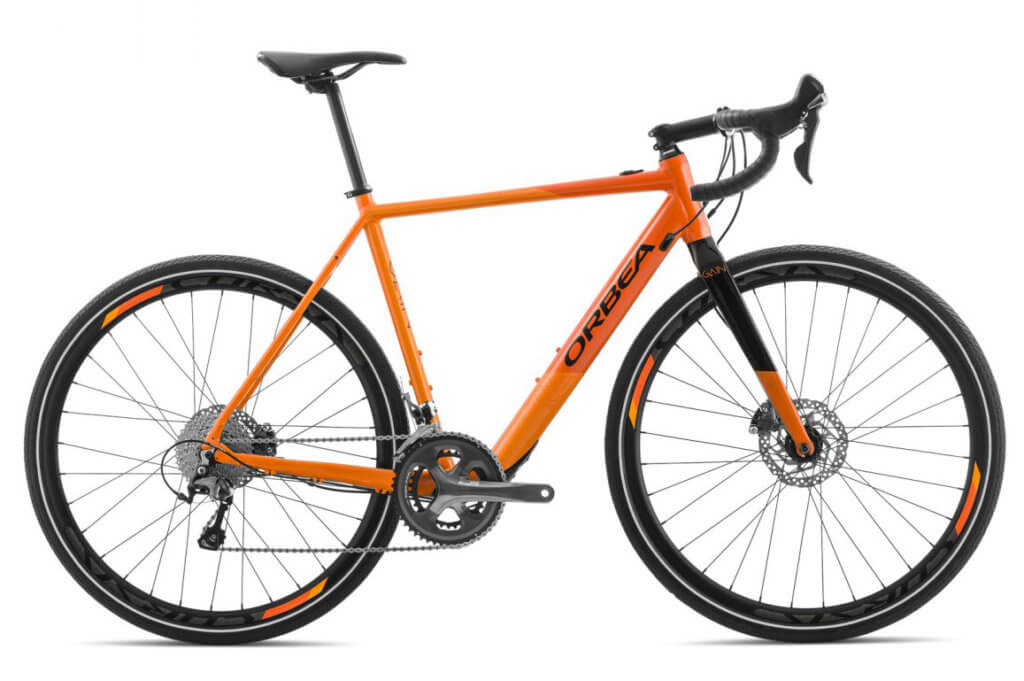 The ideal option for the rider who wants all the perks of an E-bike but doesn't want anyone to know they are getting electrical assistance. This lightweight beauty weighs in at 13kgs and shows just how far mechanical doping has come (scary!). The muscular e-bike looks like your regular sleek road bike yet without the pain of a solo unassisted ascent up the side of a mountain. It has three modes of assistance and a range of around 60km.
For mountain biking…
3. Haibike NDURO 8.0
Price: £4,899/€5,500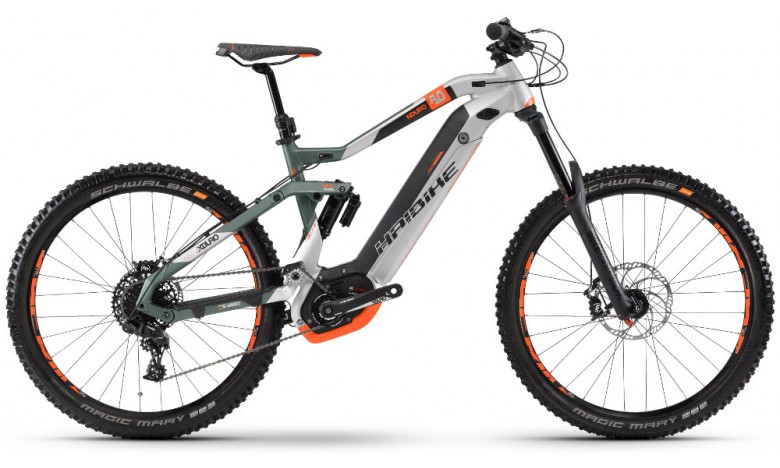 For mountain bikers who want to take the hardship out of the uphill and focus instead on the thrill of the descent, this is the bike for you. This Enduro beast is the "master of the uphill flow" and can take on just about any terrain from the technical runs in Rostrevor to the flowy lines of Ballinastoe. It also looks super sleek too, the suspension is awesome and it ticks all the boxes spec wise with 500 wh Bosch intube battery integration combined with CX Performance motor (75Nm), a dropper seat post, SRAM NX11 gears, Magura MT5 brakes, rockshox Yari front suspensions with 180 mm travel and rock shox super deluxe on the rear. It truly is a great piece of kit.
Buying an E-Bike: Everything You Need to Know
For commuting/leisure riding…
4. Winora Tria 8
Price: €2,499.00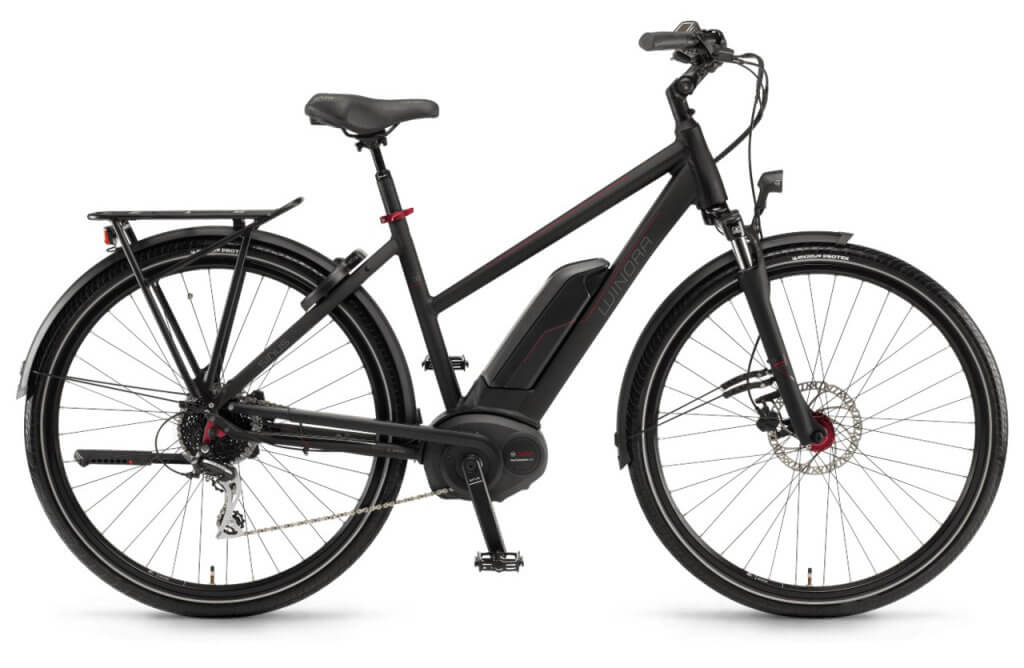 This rejuvenated classic offers one of the smoothest and most comfortable rides for this price range, with the Bosch Performance motor and the traditional upright riding position, we love a good German bike. It's solid, comfortable and reliable, with an attractive price point in the region of €2500 makes for seriously broad appeal. It is equally suitable for leisure riding and commuting and can reach speeds of 25 km per hour.
For commuting/leisure riding…
5. Haibike Trekking 4.0
Price: €2,499.00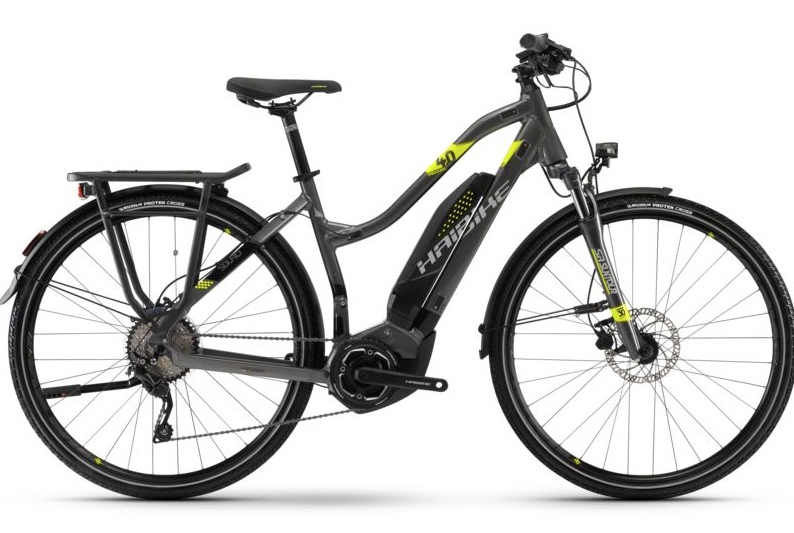 This is another awesome option for the commuter and one of GreenAer's best-sellers. This E-Bike can reach speeds of up to 25km per hour. The Yamaha quick charger 4A allows for speedy recharges, plus the mudguards, integrated lights and rear carrier makes it the ultimate commuter bike.
GreenAer's Aurel Dochler says, "You simply can't go wrong with this bike; the inexhaustible Yamaha PW motor is super dynamic and the Trekking 4.0 comes fully equipped for touring or commuting. Haibike knows how to make dazzling frames too!"
Check out our Hard as Nails podcast:
Like this? You should check these out: