The future of green transport is here! Electric bikes are the latest craze sweeping the nation and we're hopping right on it, literally.
We're sure you haven't been oblivious to the sheer amount of cyclists pedalling down the roads of late and it's such a refreshing sight to see! If you are looking on with pangs of jealousy from the bus stop, but have an excuse why you can't join in on the cycling revolution, then maybe, just maybe the E-bike can solve your dilemma. These E-bikes are the cheaper alternative to an electric car and the less sweaty alternative to the push bike. Depending on which option you go for, an E-bike will get you up those pesky hills, gliding seamlessly through hurricane winds unperturbed, fit neatly in the boot of your car or carry your kid or luggage around. We've caught up with one of Ireland's leading E-bike experts, Olivier Vander Elst from GreenAer, to find out everything you need to know when buying an E-bike.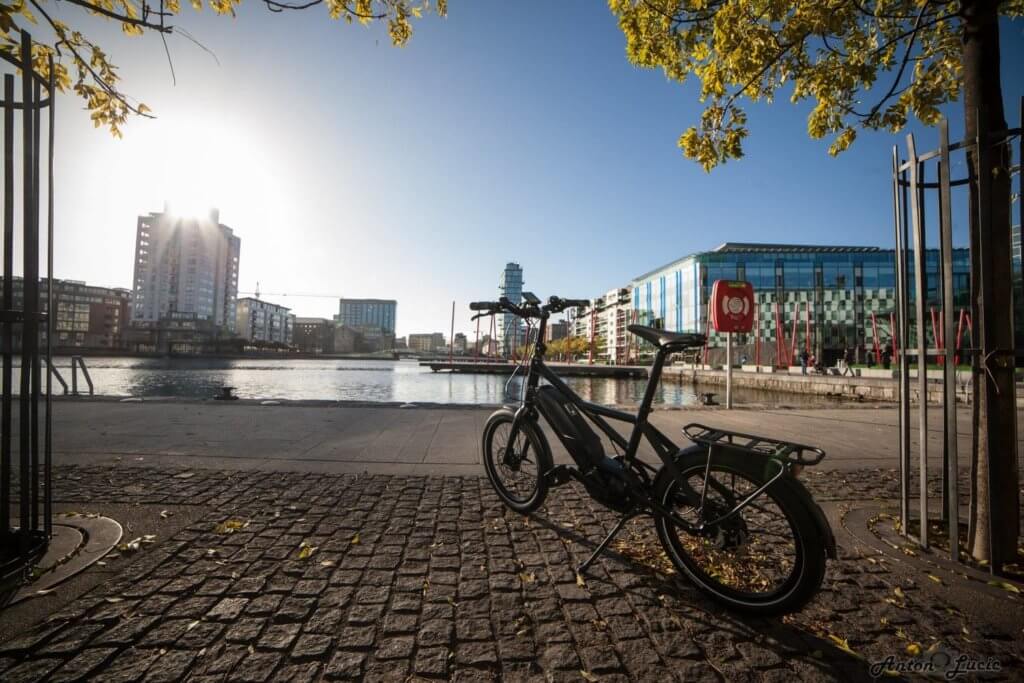 What is an E-bike?
So before we start rambling on about pedelec assistance and dual suspension configuration, it's important to cover the basics first. What exactly is an electric bike? Well, it's a bike with an inbuilt electric motor which offers assistance to the rider. It's not an electric moped. Oh no, you'll still feel the joy of pedalling as you go but you'll be assisted by the motor when the going gets tough.
Who are E-bikes for?
If you're thinking that E-bikes are not just for the unfit, then think again. In fact, they are ideal for people who have a long distance to commute or those who don't have the option to arrive to work or wherever they are going in a sweaty mess. They're for anyone who wants to cover long distances effortlessly and with fresh air in their lungs. They're brilliant for anyone combatting knee injuries, folk with asthma, older people who still want the thrill of the cycle but their legs just aren't what they used to be. They are an incredible way to explore Ireland on your holidays or weekend away. And they are a brilliant way to convince your anti-cycling partner/friend to go for a ride with you. You can stick to your road bike as you work your way up those hills and you clock hundreds of kilometres and they can cruise along beside you, enjoying scenery without the grind.
GreenAer's Olivier states, "I think the perception of E-bikes is that they are either for old people or for lazy people. But actually, the majority of our customers are commuters. People that are travelling in and out of work daily who maybe have a hill en route that is just a pain to think about or a strong headwind, that's where the bike will carry you through and you still get the exhilaration of the exercise. You could be an existing cyclist or just want to cycle but don't want to end up having a bike that lives in the garage because there are too many excuses not to use it."
Why Buy an E-Bike?
Factors to Consider when Buying an E-bike
1. The Type of Riding You'll Be Doing
You will be surprised by the sheer amount of E-bike models available, so to narrow it down, ask yourself what exactly you'll be using your bike for? There are E-bikes specifically designed for transporting loads, mountain biking, road biking, urban commuting, the list goes on. Deciding what you'll be using it for will narrow down the options considerably.
E-Bike Styles
Urban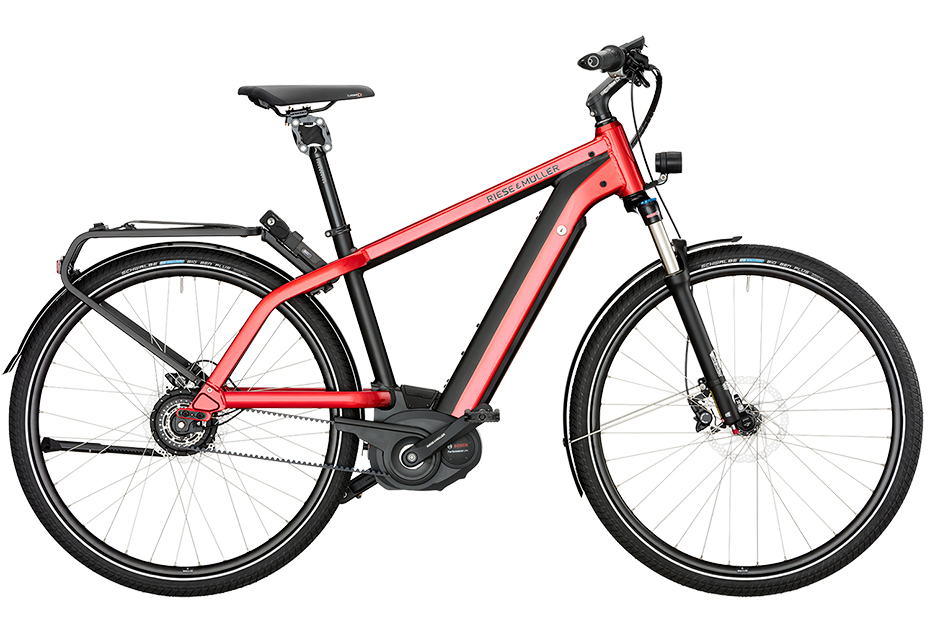 This is the preferred option for the bicycle commuter. These E-bikes will get you to the office bright eyed and bushy tailed, ahead of the crowds squished together on the bus, and most importantly sweat-free. They'll also carry loads like your laptop etc. much more effectively. Some common features of the urban style are increased puncture protection and a chain guard to keep your trousers clean.
Mountain Bikes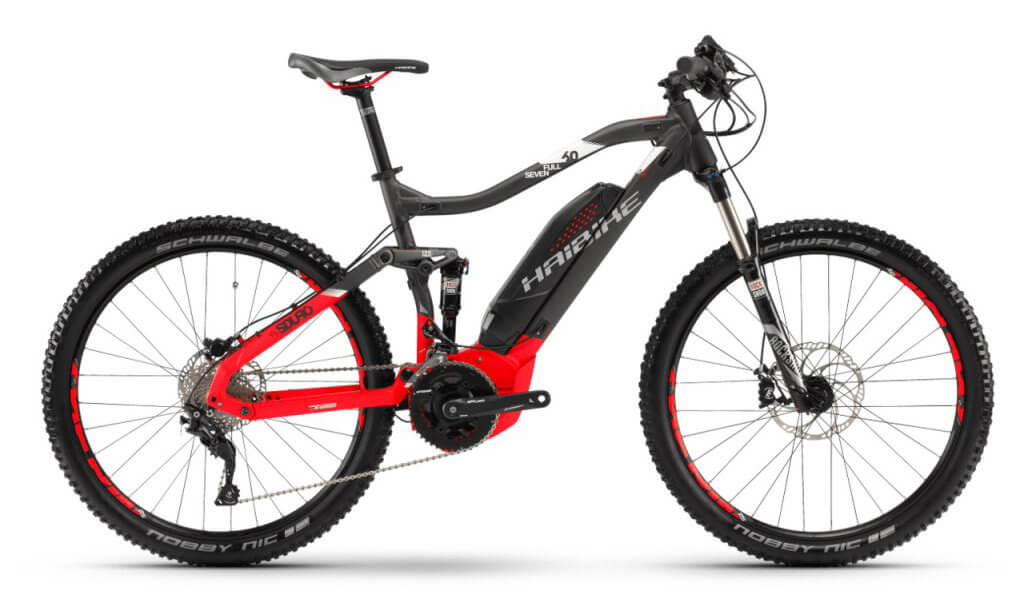 E-MTBs are game-changing, providing all the fun of the downhill without the painful pull of the uphill. They are perfect for beginners and experienced mountain bikers alike, and are also great for older mountain bikers who find they are starting to slow down in their beloved sport. An eMTB ensures you can still keep up with the youngsters.
Cargo Bikes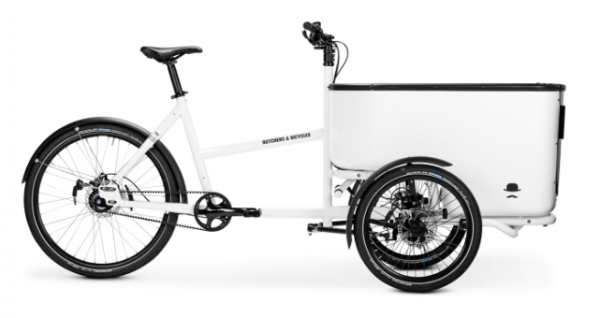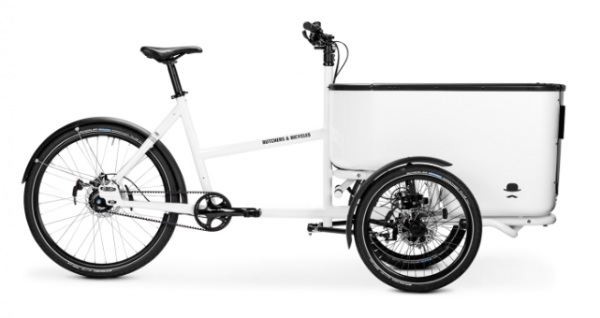 This option is quickly becoming the trendiest bike on the market. The ultimate bike basket, it can carry anything from kids, to pets, to your shopping. If you can't afford a car, then this is really the perfect substitute. And just think about how smug you'll feel when you don't have to pay for insurance and tax.
Folding Bikes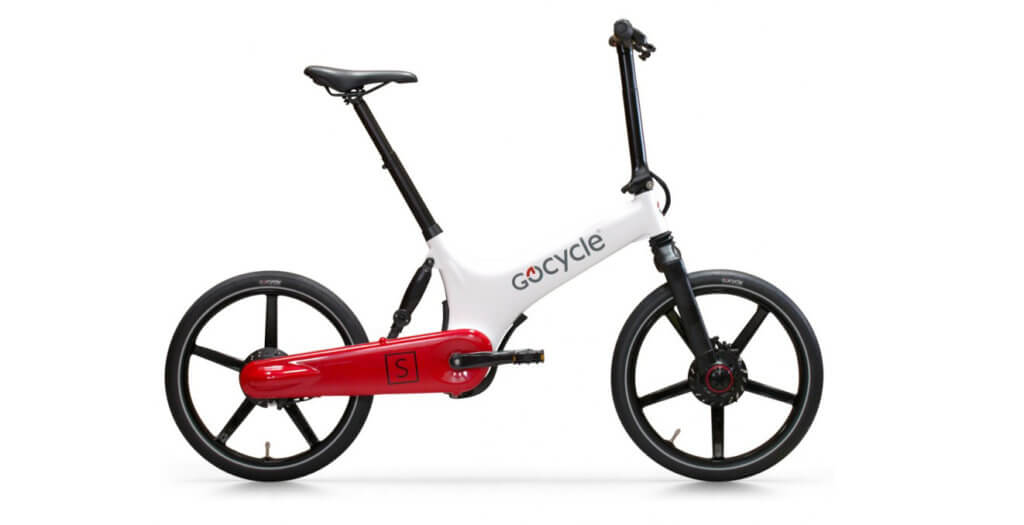 These bikes are ideal for those short on space and looking for something portable and relatively lightweight. They are not the right choice for long trips but are the perfect city bikes.
5 of the Best E-Bikes on the Market Right Now
2. Type of System and Motor
The next item on the list to consider when buying an E-bike is the type of drive. The most common is the 'pedelec' which monitors the rider's pedalling and automatically adds the required amount of motor assistance deemed necessary. The output is usually limited to 250 W with a maximum speed of up to 25km/h. (You can go faster than25km/h but the motor will only assist you up to this speed. After that your legs will do the work!) The other, less popular option is the 'twist-n-go', whereby the rider uses a switch to start the motor.
As for motors, you can choose between a hub motor assist or a crank motor assist. Basically, the difference is that crank assisted bikes are known for performing better on steep hills but they can be a little noisier. Hub motors are the opposite, they are quiet but don't perform as well on the climbs.
3. Battery and Range
The most common type of batteries used in E-bikes is lithium-ion batteries. We advise sticking with a well-known brand like Sony or Panasonic. The batteries are said to last roughly for 800 full charge cycles (that translates to roughly three years of weekday commuting). Charging the battery to full can take anywhere from two to six hours.
Range is the second factor to consider here (how far your E-bike will go on one charge of the battery). Opt for a bike with a higher range than you need. The plus side to an E-bike is that you can still pedal it when the battery dies, but it will be a fairly heavy bike so be warned.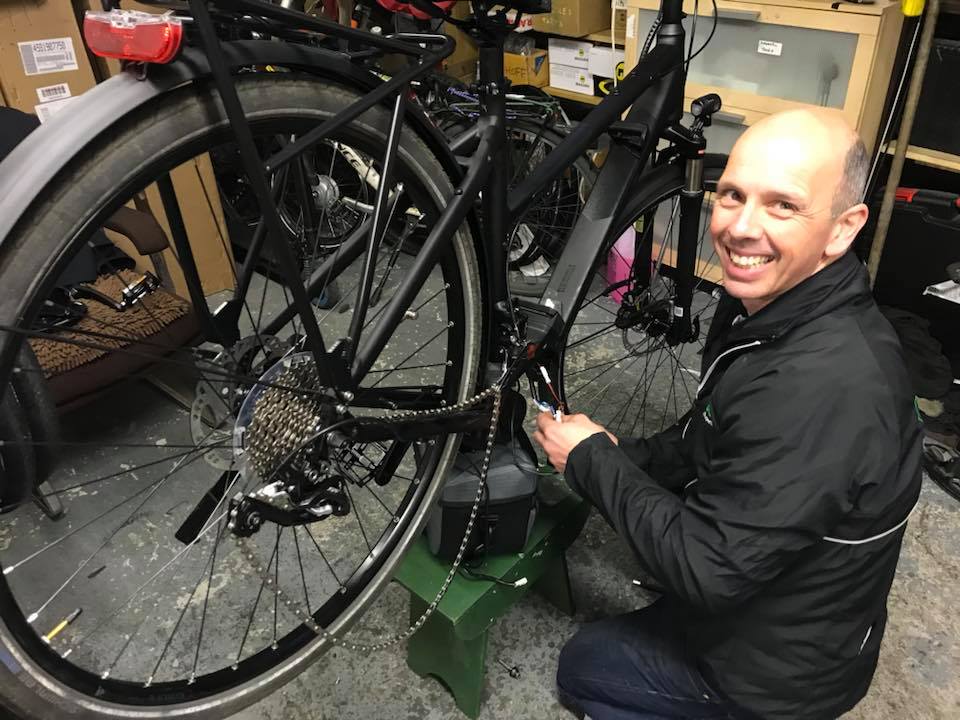 4. Maintenance
E-bikes will rarely need a service if looked after but when they do it's better to bring them to a place that specialises in electric bikes like GreenAer. And make sure that the retailer you buy your E-Bike from offers good aftercare. Olivier from GreenAer says, "A lot of normal bike shops will shy away from electric bikes, because they are not trained in it. So that's what we pride ourselves on; our mechanics have so much experience. If people buy with us, they buy the peace of mind that if something happens then the bikes are under full warranty and we can give them a courtesy bike to use while we are fixing their one." Take a look at GreenAer's bike services and repair workshops.
5. What's Your Budget?
It's important to know that a decent E-bike does not come cheap. Olivier notes, "The average price for a good E-Bike is €2,500. There is a common perception that you can get something decent for €1,000 or so but that's just not possible. It's important to look at the full package, there's always some temptation to just go online and purchase something cheaper. You have to think of it as a real valid means of transport and not just a pushbike."
6. Where to Buy an Ebike
Pop into GreenAer on Pearse Street, Co Dublin to have a look at what is on offer. You can take a test ride by booking a free trial before making your mind up or you can rent an E-bike for the day for €45. Check out what E-bikes are available on the GreenAer website or simply give them a call at 01 6747849.
For a true taste of the merits of an electric bike, we can highly recommend taking an E-Bike tour with Detours, a sister company of GreenAer. These guided E-Bike trips travel out to Howth, Killiney Hill or the Phoenix Park for families, friends or companies.
More info: GreenAer
Brought to you by:

Check out our Hard as Nails podcast:
Like this? You should check these out: