Earth's Edge, Ireland's only fully licensed Adventure Travel Company, is asking the public to donate any old training kit that may be laying around the house so that they can give these items to the hardworking porters on Kilimanjaro.
This Irish based company runs biking and hiking expeditions in extreme conditions, and they are asking for your help in supporting the courageous porters in Africa that take hikers and climbers alike on unforgettable journeys up Kilimanjaro. They are collecting cycling jerseys, hiking socks, fleeces, water bottles, water bladders, base layers, trekking pants, rain jackets, rain trousers, down jackets, scarves, head torches, gaiters, hats, buffs, gloves, backpacks, walking boots, sleeping bags, sleeping bag liners, thermarests, duffel bags and dry bags.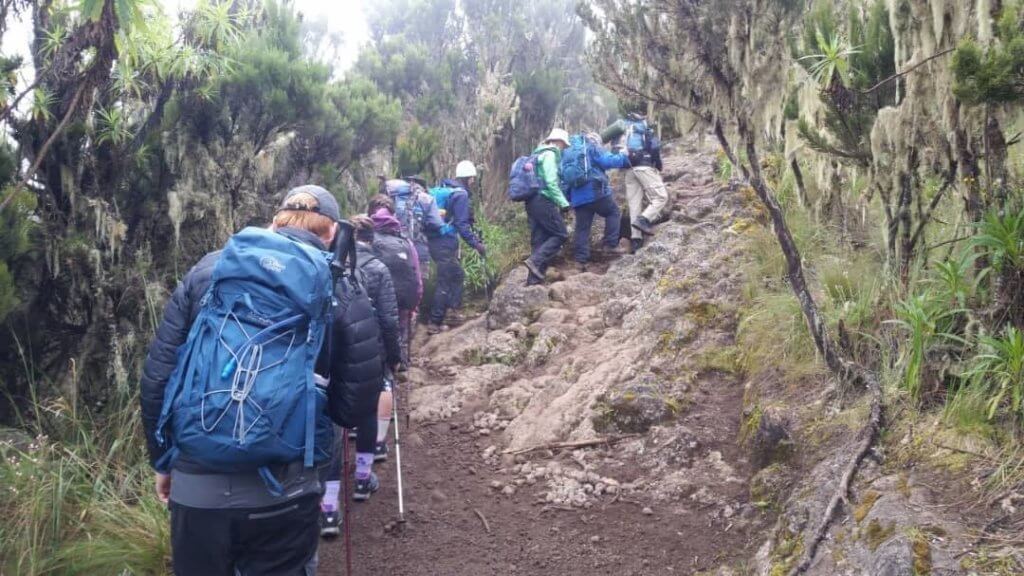 The porters are all affiliated with KPAP (Kilimanjaro Porters Assistance Project), which is a legally registered Tanzanian not-for-profit organization. Their mission is to improve the working conditions of the porters on Kilimanjaro by lending mountain climbing clothing to porters at no cost, advocating for fair wages and ethical treatment by all companies climbing Kilimanjaro, encouraging climbers to select a climbing company with responsible treatment practices towards their crew, and providing educational opportunities to the mountain crew.
"The porters, who carry all of your food and gear, are the heart and soul of your mountain experience," KPAP states on their website. "Without their strength, dedication and hard work, you would not be able to enjoy the magnificence of Kilimanjaro."
Earth's Edge wants to capitalize on this opportunity to help the porters who make the Kilimanjaro experience so special for their climbers. So, if you have some old clothing that doesn't fit anymore, donate it to Earth's Edge so that they may support the porters in Africa.
If you wish to donate, send your old kit to 97C Morehampton Rd, Donnybrook, Dublin 4, Ireland. To learn more about this charitable opportunity, visit the Earth's Edge website.
By Bri Doherty
Like this? Check out these other articles: