Ballyknocken House is the perfect place to escape for a weekend of hillwalking, especially if you're a food lover. Not only is the B&B located at the foot of Carrick Mountain and near the Wicklow Way, but it's also the home – and pride and joy – of TV chef Catherine Fulvio.
A 45-minute drive south of Dublin will lead you to Ballyknocken. As soon as you step inside the 19th-century farmhouse, the staff will welcome you with open arms – not to mention a warm cuppa and sweet, homemade cake, which is just a tiny taste of the gastronomic adventure that awaits you.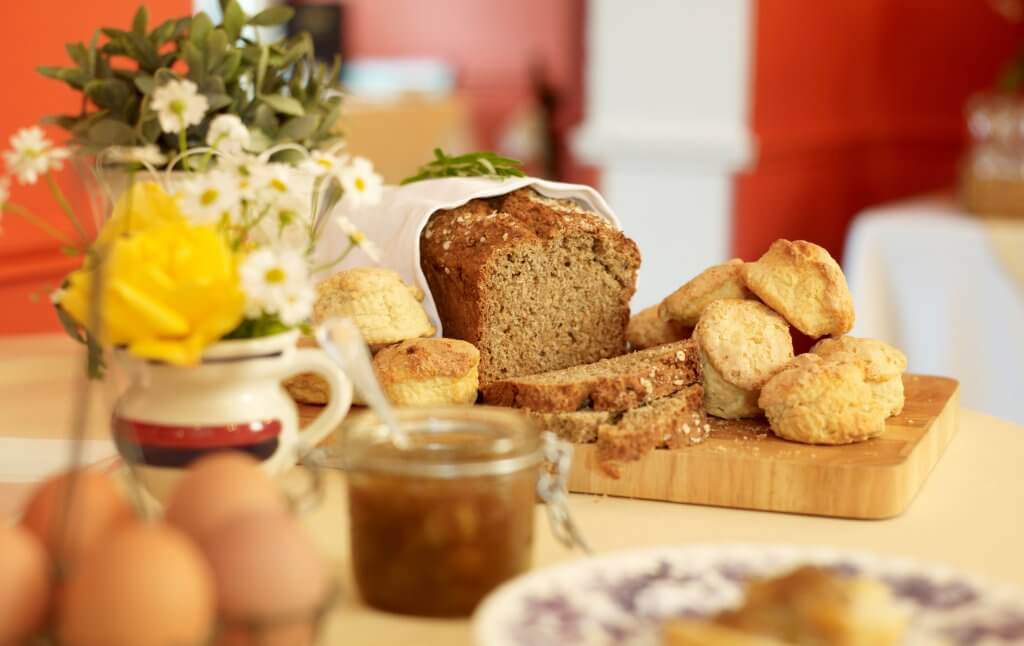 For the full experience, you'll no doubt want to treat yourself to the B&B's four-course dinner, which is sumptuous yet not over the top. The best part is the 'farm-to-fork' approach to dining, with many ingredients coming straight from Ballyknocken's own garden and other suppliers located in Wicklow. All this fresh produce comes together for a tasty culinary journey through contemporary and traditional recipes from around the world, with a special emphasis on Irish and Italian cuisine. This unique fusion is a signature of Fulvio, who is passionate about the Mediterranean diet and manages Ballyknocken with her Sicilian-born husband, Claudio.
Inchydoney: The Perfect Combination of Luxury and Adventure 
Still, some 30 years ago, long before Fulvio established the B&B as a top destination for foodies, her mother began catering for hillwalkers and hikers exploring the Wicklow Mountains. Today that tradition continues with special packages and services on offer, making it easy for you to work off those extra calories from your indulgent dinner with a bit of outdoor activity.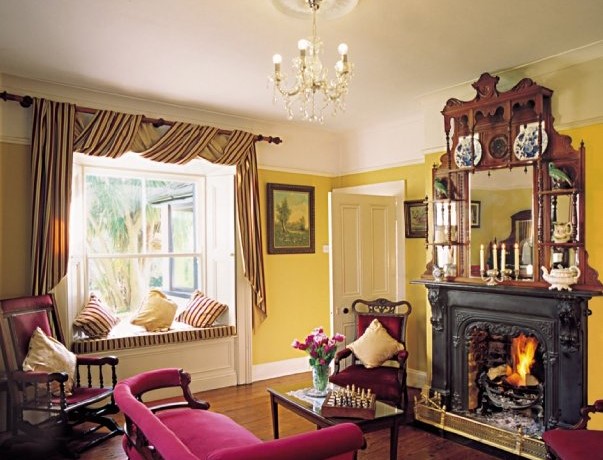 Ballyknocken recommends five different walks, all of which are grade 2/3 and will lead you through some of Wicklow's most beautiful scenery. You can take it easy with 8km along the Wicklow Way, ending up in Glendalough, the perfect lunch spot; or, challenge yourself with 16km on Djouce, finishing your day at Roundwood, one of the highest villages in the country. And if you prefer to spend your day by the sea, go for a 20km walk from Greystones to Wicklow Town.
If you'd like to combine your outdoor adventure with some more great food, another option is to roll up your sleeves in a morning cookery course before getting out into the hills. Fulvio and the other Ballyknocken tutors teach half-day hands-on classes every weekend so you can take some of Ballyknocken's best recipes home with you. Plus, there's a variety of classes to choose from, ranging from 'BBQ & Outdoor Dining' to 'Fabulous Mains & Desserts'.
After four hours learning to cook up some tasty dishes – and of course trying them out – you can go for an easy, one-hour hike up Carrick Mountain, which starts just behind Ballyknocken. On a nice clear day, you'll be treated to spectacular views of Wicklow, the Irish Sea and, way off in the distance, the Snowdonia Mountains in Wales. You could even swap the cookery class for a picnic prepared by the Ballyknocken staff, allowing you to sit down and take in those panoramas over a lovely lunch.
From the local scenery to the food and farm, Fulvio says she is proud of everything Ballyknocken has to offer, and whether you choose to stay for a night or a whole week, it's easy to see why.
Check out the Ballyknocken website for further information on prices and packages.
Check out our Hard as Nails podcast:

Like this? You should check these out: