Want to get away from it all? We round up the coolest Airbnbs in Ireland, at least one of which is sure to tickle your fancy! 
If you are dying to get away from it all for a weekend, we reckon we have just the ticket. We have rounded up eight of the coolest Airbnbs in Ireland that offer a something a little out of the ordinary. However, they all have a few things in common – they offer blissful peace and quiet and all of your home comforts to boot!
1. The Great Blasket Island Experience, Great Blasket Island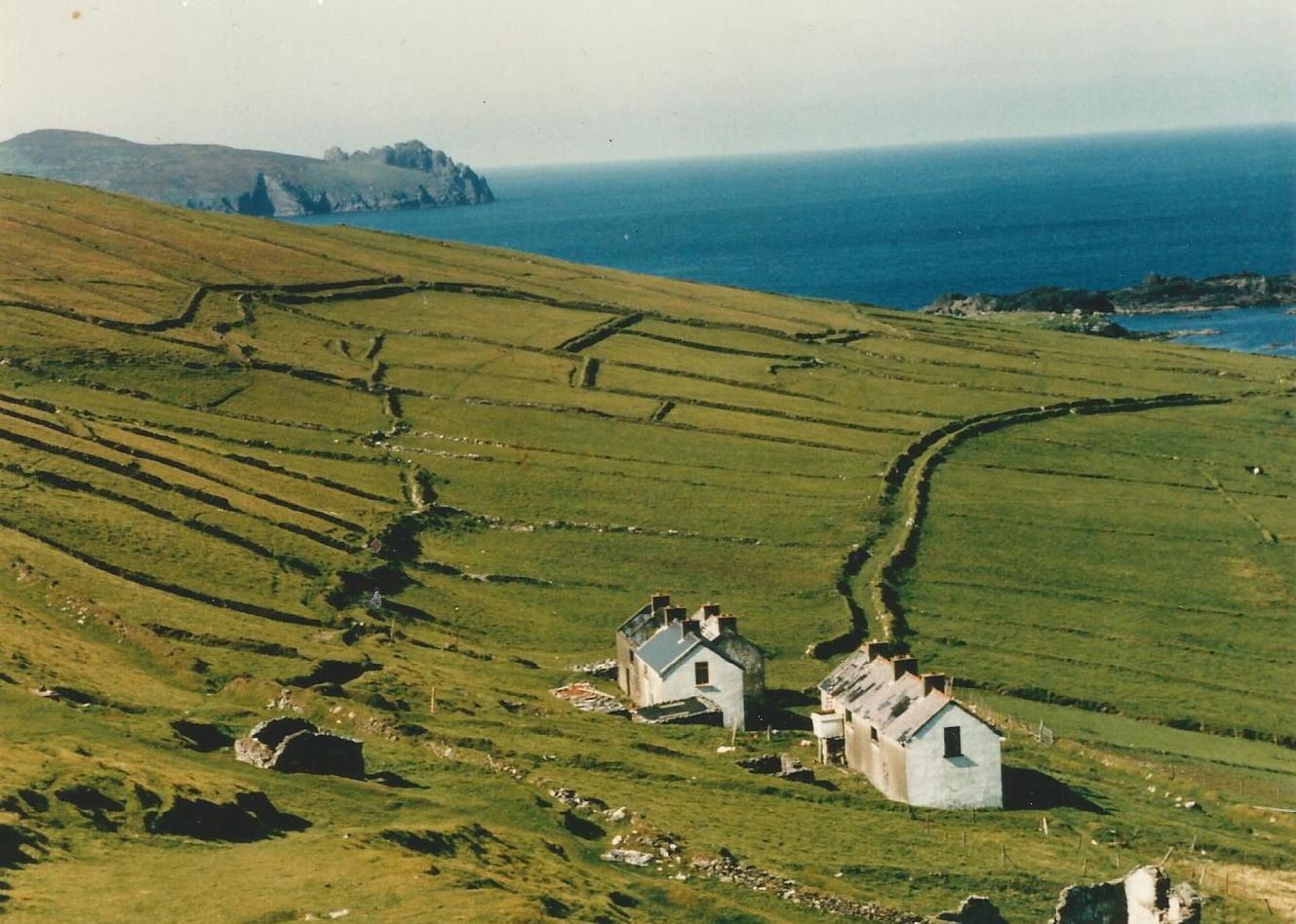 Sleeps: 2
Price: From €80
Say goodbye to electricity and hello to the most westerly tip of Europe as you embark on a Great Blasket Island adventure. The Great Blasket Island Experience offers comfortable, relatively basic accommodation with a warm welcome.   The trip over alone will make the journey worthwhile as you are likely to spot minke whales and dolphins leaping out of the water.
Worth noting: There are no shops on the island so you must take everything you need with you from the mainland, including a torch as there is no electricity. There is an eco-shower on site, but this is not always hot.
There are daily ferry sailings from Dingle, Ventry and Dun Choin. These sailings are often at the hands of the weather Gods so be sure to check if the ferry is running in advance.
More info: Great Blasket Island Experience
2. Conroy's Old Bar, Agish, Co Tipperary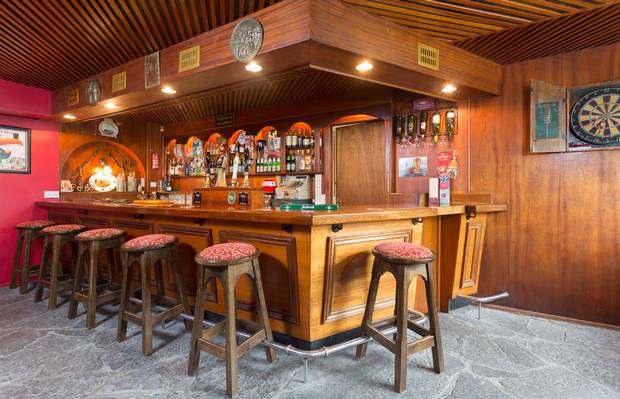 Sleeps: 4
Price: From €140
This self-catering pub is often referred to as "the pub with no beer". But fear not, the landlord has a very loose BYO policy… in that you can bring in whatever you like!
The converted village bar complete with polished mahogany bar and open turf fire has a fully functioning kitchen and a lounge jam-packed with all of your favourite pub games. There's also an old beer garden and BBQ with amazing views over the Tipperary countryside.
Worth noting: If you have always dreamed of playing barman to a whole host of friends, you have to keep on dreaming. The landlord allows no more than four people on or in the property at all times.
More info: Conroy's Old Bar
 3. Ballytarsna-Hackett Castle, Co. Tipperary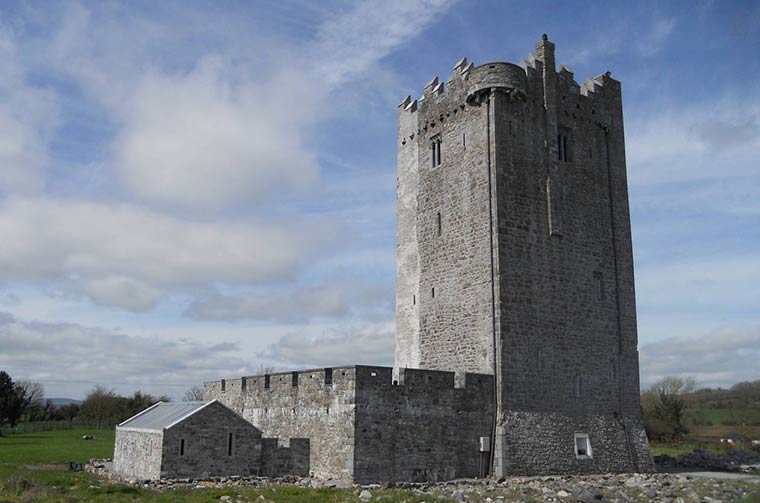 Sleeps: 2
Price: From €175
Dating back to 1480, Ballytarsna-Hackett Castle has been lovingly restored and offers guests a stay to remember. The top floor which is available for rent as a self-contained unit is beautifully decorated (expect a four-poster bed, free standing bath and a small library) and offers sweeping views across the wilds of Tipperary.
The castle even has its own dungeon, within which the year 1536 has been carved into the wall – it's a little spooky.
Worth noting: You need to pack light for this one – the fifth floor is reached via 64 stone steps.
More info: Ballytarsna-Hackett Castle
15 of the best stops along the wild atlantic way
4. Helen's Tower, Bangor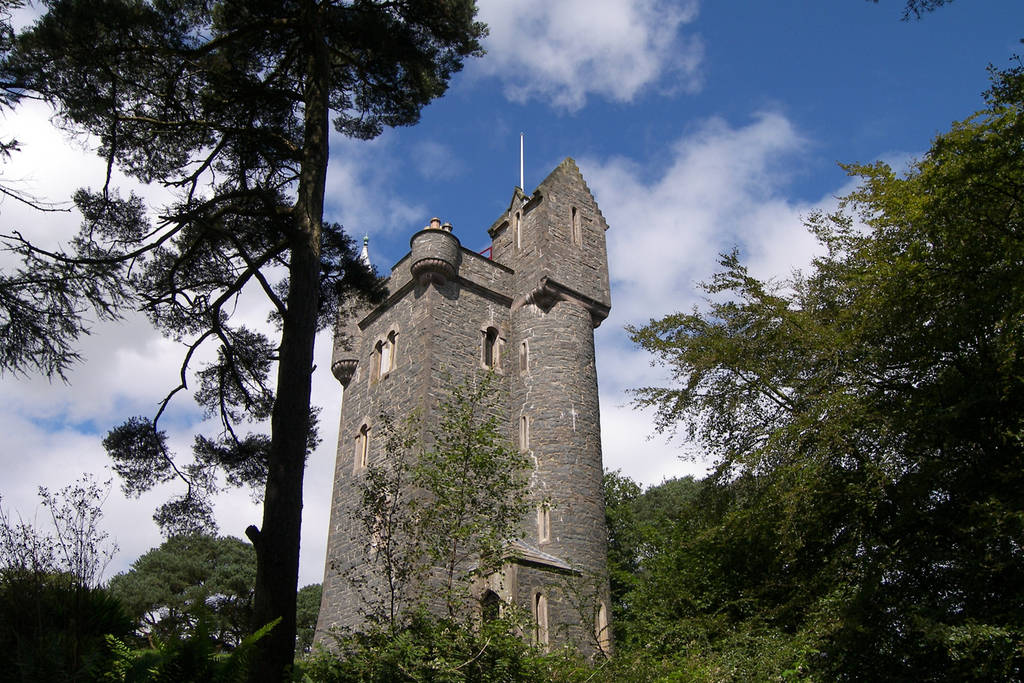 Sleeps: 2
Price: From €134
Perched on top of the rolling hills of Co Down, Helen's Tower is the perfect getaway for adventure loving couples looking for a dash of romance. This three-storey tower, nestled in the woods of the Clandeboyne Estate offers panoramic views across Co Down and even beyond to the highlands of Scotland on a good day.
Worth noting: In addition to a double bedroom, kitchen and living room, Helen's Tower also comes with a reading room and a roof terrace.
More Info: Helen's Tower
5. Cookoo Wood Hexagon, Westport, Co Mayo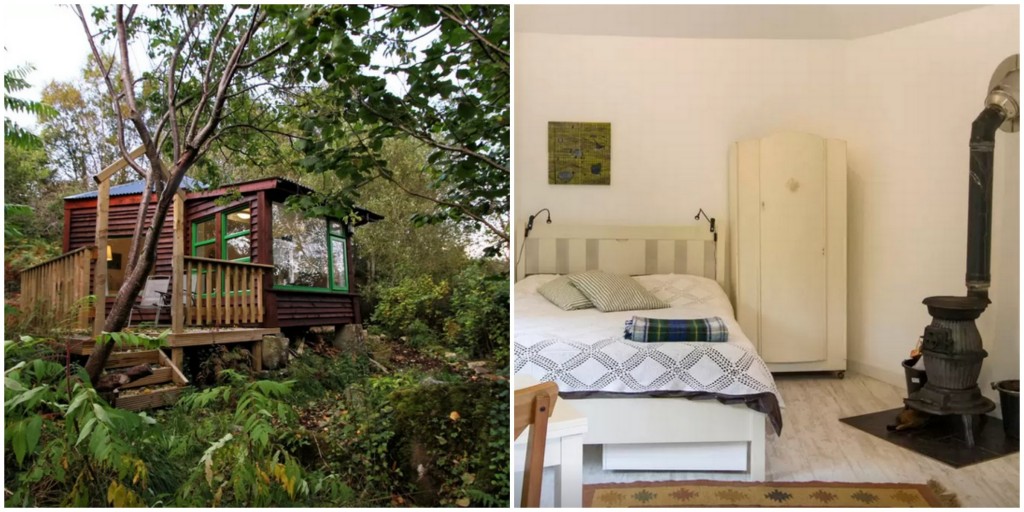 Sleeps: 2
Price: From €80
The Cookoo is one of my absolute favourites on this list. With nothing but a few goats and hens for company in the neighbouring field, it offers complete escapism. A deck surrounds the property so if the sun does make an appearance, you can catch it at almost any time of the day. It is also beautifully decorated and comes complete with a pot belly stove for cosy nights in.
Worth noting: The host supplies fresh wheaten bread, fresh eggs, fruit and milk and a number of other essential making this place the perfect hideaway.
More Info: The Cookoo Wood Hexagon
6. Gypsy Wagon, Fintown, Donegal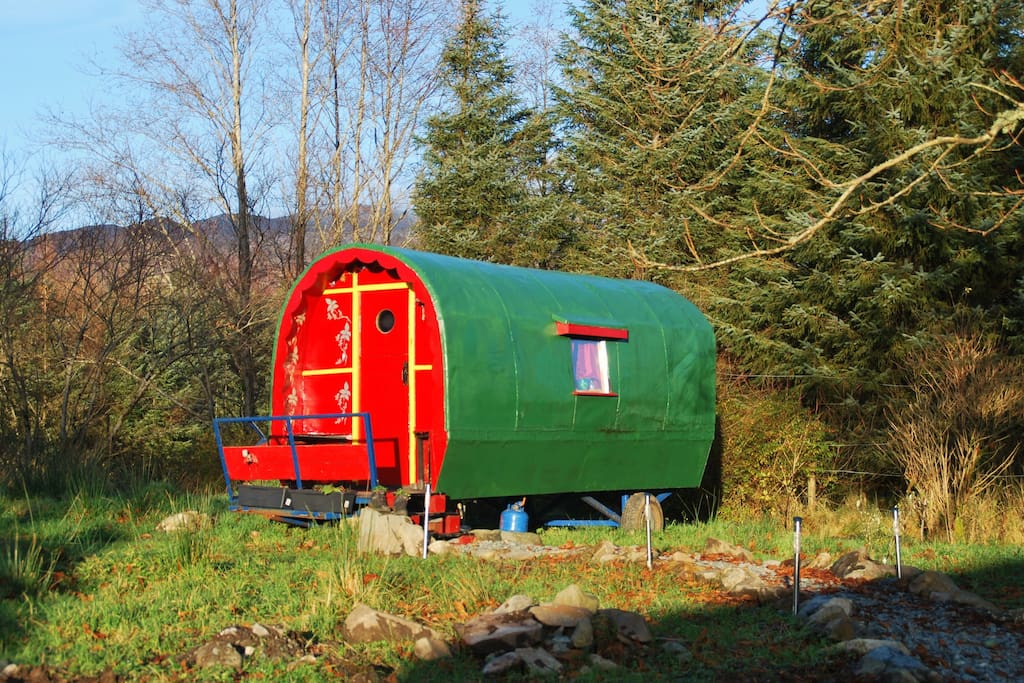 Sleeps: 4
Price: From €45
Step back in time and experience something very unique: A traditional bow top gypsy caravan set in a woodland in the Donegal hills totally off the beaten track. Lovingly restored to a high standard you feel cosy and snug in the midst of nature.
You will find an old horse drawn gypsy wagon which is now set on a meadow under mature trees. We are a farm producing our own veg and herbs in surrounding gardens. It is a very quiet and peaceful location with streams, lakes and forests all around in the hills of Donegal.
Worth noting: The caravan will sleep a family of four: 2 adults and 2 children with two double beds. The adult bed on top is 6.1 foot (about 1.86m) long, the one below is shorter, about 5 foot long.
The caravan is very well insulated and has modern amenities like running water, cooker, fridge, kettle and toaster and can be heated with a modern wall-mounted electric heater with a timer which makes it always warm and cosy whatever the weather.
More info: The Wonderly Wagon
10 books that will make you quit your job and travel
7. Pop's Dream, Whitehead, Co Clare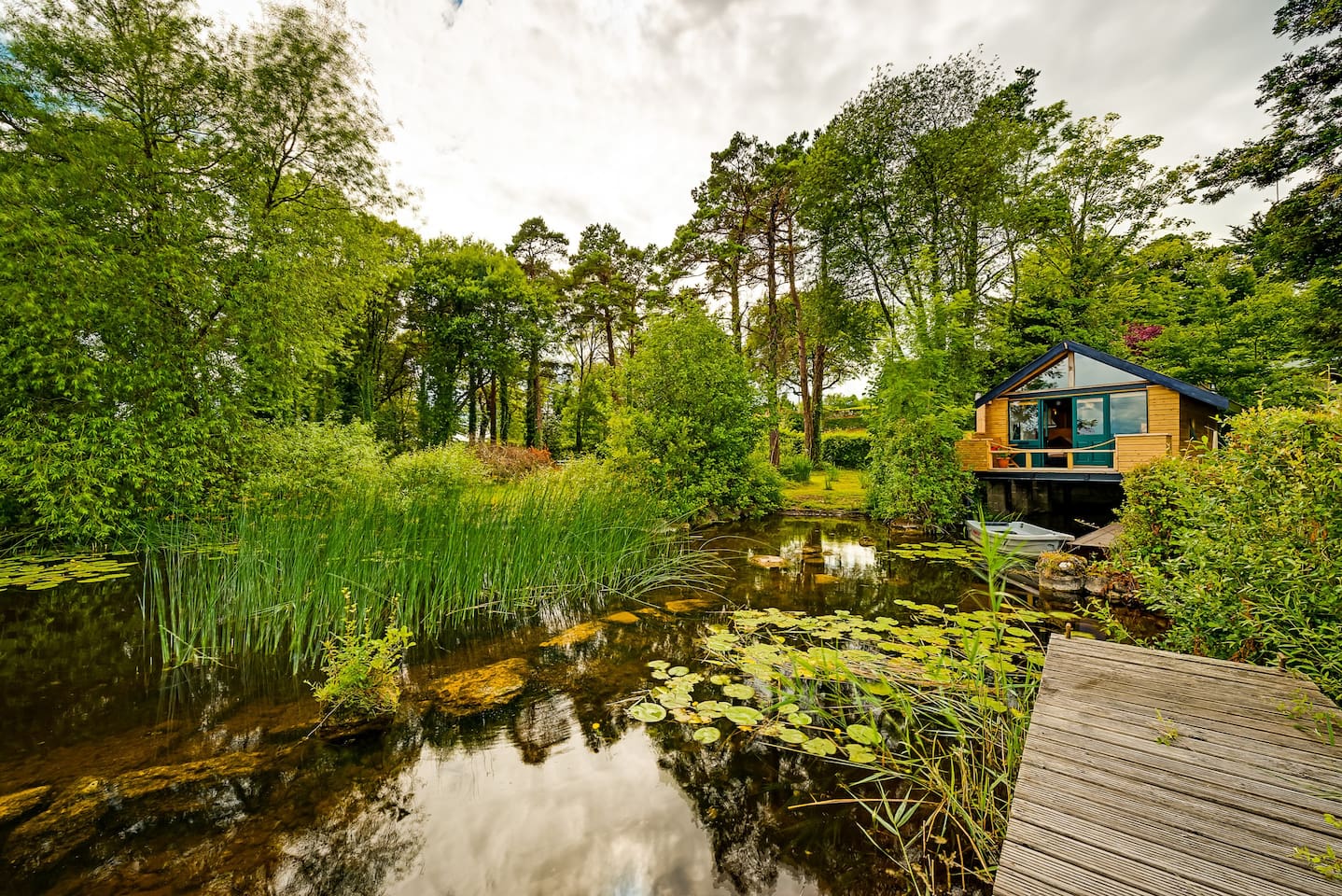 Sleeps: 2
Price:  From €60
Pop's dream is a small slice of paradise on the sunny side of Lough Derg The boathouse is self-contained with full kitchen and bathroom. There's a private veranda with seating for two and a small BBQ.
Worth noting: This place is pretty remote so come equipped with everything you are going to need, you don't want to have to pop out for milk should you run out!
More info: Pop's Dream
8. Wicklow Head Lighthouse, Wicklow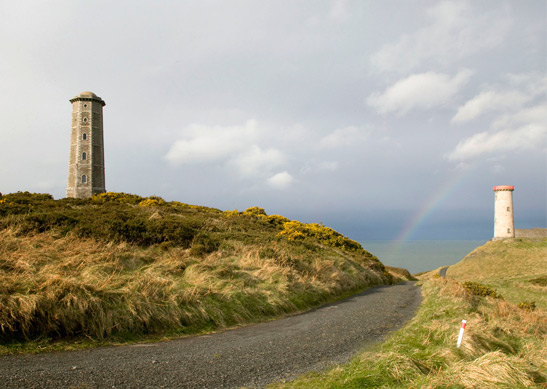 Sleeps: 4
Price: From €250
This is a peace seeker's haven with inspiring and refreshing views of the Irish Sea. The landscape and scenery surrounding the lighthouse provide a perfect backdrop for a unique and memorable break.
The Lighthouse has 6 octagonal rooms carefully constructed in the void that existed within the tower when it was first taken on by Irish Landmark. The arched windows set into walls offer stunning views out to the Irish Sea and the surrounding countryside making this property a most unique place to stay.
Worth noting: Brides Head beach is just a 15-minute walk away so don't forget your togs!
More info:  Wicklow Head Lighthouse
9. Urban Tranquila Tree, Cork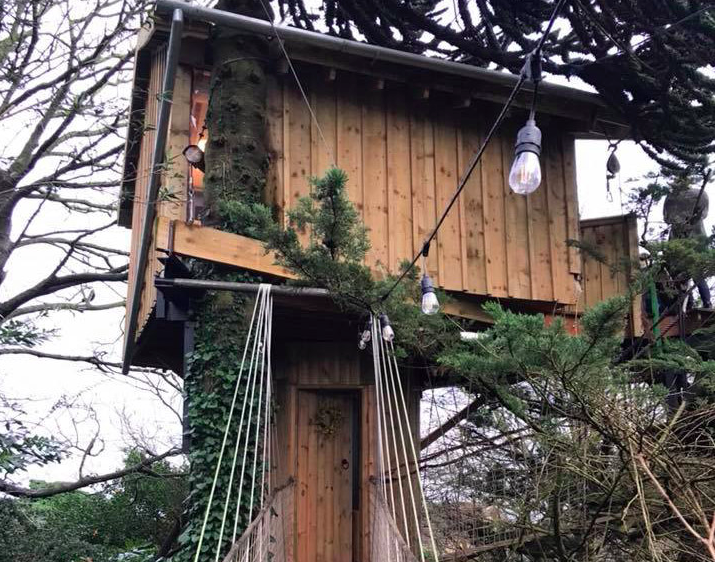 Sleeps: 2
Price: €130 per night
This sturdy backyard tree house is equipped with a bathroom, double bed, and a deck with furniture overlooking Cork city. Standing 6m high, supported by trees in the middle of an old Victorian garden, the treehouse is located in a peaceful atmosphere just a 5 minute walk from a lively Cork city centre.
Make use of the tea and coffee facilities available in the bedroom before opening the glass double doors to the deck. While taking in panoramic views of the city in the morning, the host can deliver warm croissants to your door in a basket via a string pulley from the ground level.
Worth noting: The treehouse is fully furnished with heating options for all weather. You must walk into the open air down a set of spiral stairs to get to the bathroom – bathrobes and flip flops are provided by the host. The tree house is set in the host's garden and shielded by trees to allow privacy.
More info: Tranquilla Tree
Check out our Hard as Nails podcast:
Like this? We think you'll love these: 

Previous Post