From boutique guesthouses with panoramic views and luxury hotels to rustic glamping pods and camping barns, the Causeway Coast has accommodation to suit everyone. 
The Causeway Coastal Route has no shortage of action-packed activities, historical and geological sights, cosy cafes, lively pubs and delicious restaurants. In fact, there is so much to do, your biggest problem will be figuring out just how much you can cram into your weekend away. And we know there is nothing more important than a cosy place to rest your weary head after a fun-filled day. And thankfully the Causeway Coast delivers on this front too. From boutique guesthouses and plush hotels to glamping pods and camping barns, there is something to suit all budget and wishes along this glorious stretch of coastline.
Here are 11 of our favourite places to stay along the Causeway Coastal Route: 
1. Ballygally Castle, Ballygally
Price: From £115 per night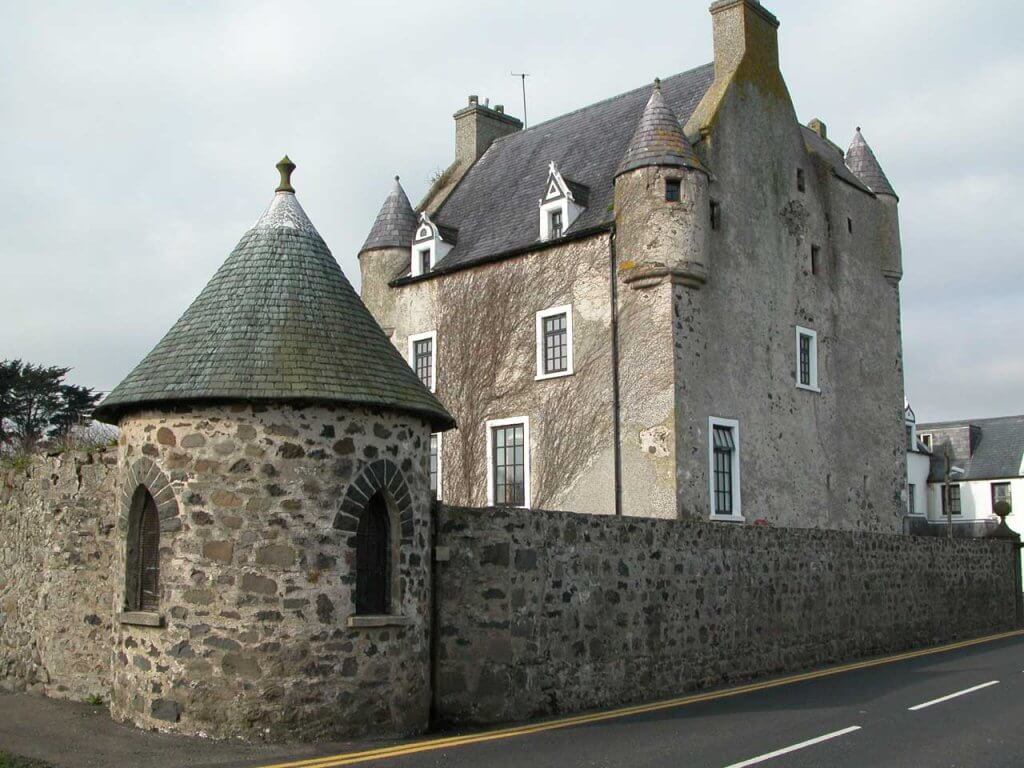 Perched on the tip of the famous Causeway Coastal Route sits Ballygally Castle, an imposing 17th-century castle overlooking Ballygally Bay. Said to be haunted, the hotel is home to a ghost room and dungeon. Elsewhere, the hotel offers elegantly decorated rooms (many of which have sea views) and a restaurant within the castle walls. The Garden Restaurant overlooks the grounds and serves good quality fare!
More info: Hastings Hotels
2. Causeway Hotel, Giant's Causeway
Price: From £59 per night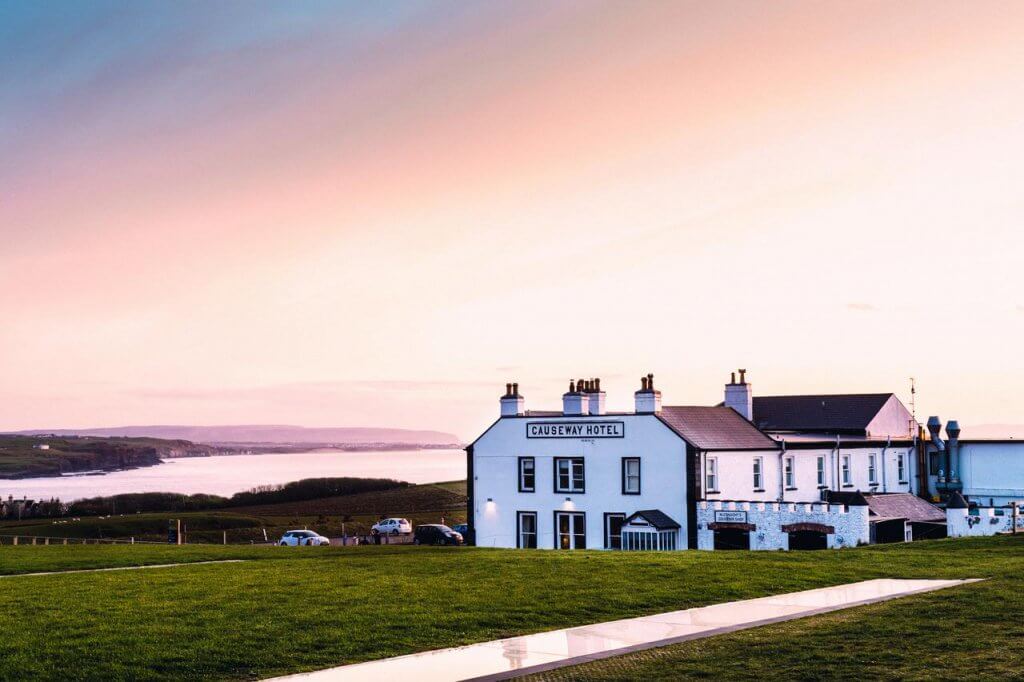 You can't stay any closer to the majestic Giant's Causeway than this. With 28 stylish rooms, the Causeway Hotel offers panoramic views across the Atlantic and comfortable rooms to retire to at the end of an active day. Full of old world charm, the hotel is also home to a lively bar and cosy open fires. And as if that's not enough, entry to the Giant's Causeway is free for overnight guests.
More info: Causeway Hotel
3. Saltwater House, Portstewart
Price: From £110 per night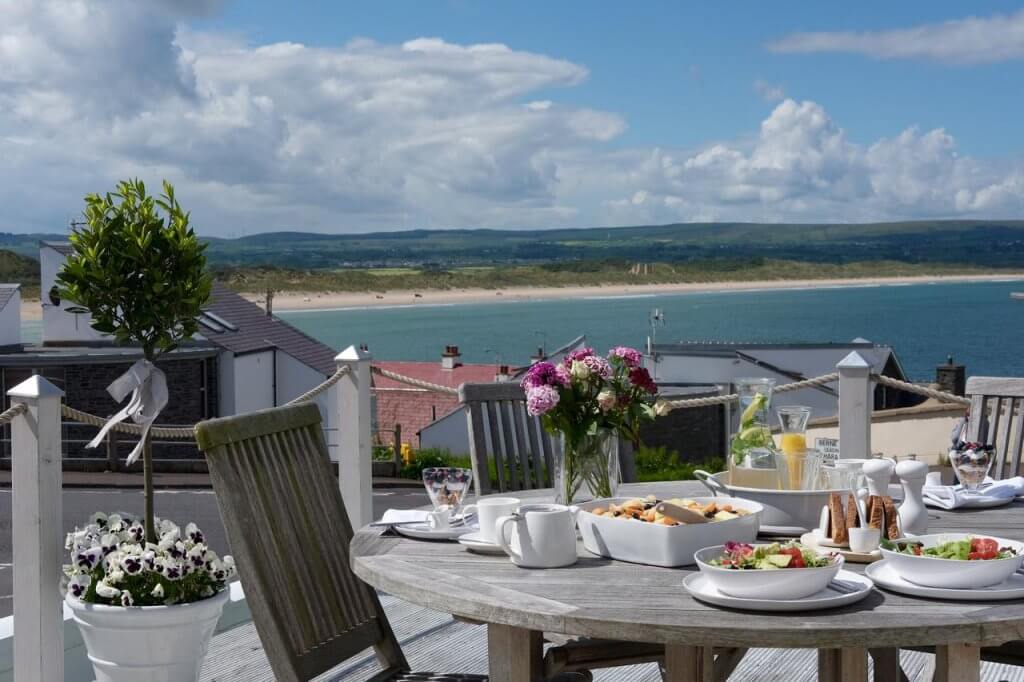 This adult-only luxury guesthouse has placed a huge emphasis on rest and relaxation. Combining excellent service, healthy eating, breathtaking coastal views and a warm welcome you will feel any stresses start to melt away as soon as you cross the threshold.
Located just above Portstewart Strand, there is ample opportunity to get your outdoor fix, whether that is through a bracing walk or a surf in the frigid waters of the Atlantic. The guesthouse is recently renovated and comprises five stylish rooms decorated in a New England colonial coastal style with pale tones and wooden shutters.
Saltwater House offers two-night wellness retreats, which include a freshly prepared organic breakfast and juice each morning, a personalised nutritional plan with advice on meal prep and planning, and a therapy of your choice.
More info: Saltwater House
The Best Cafes on the Causeway Coastal Route
4. Blackrock B&B, Portrush
Price: From £150 per night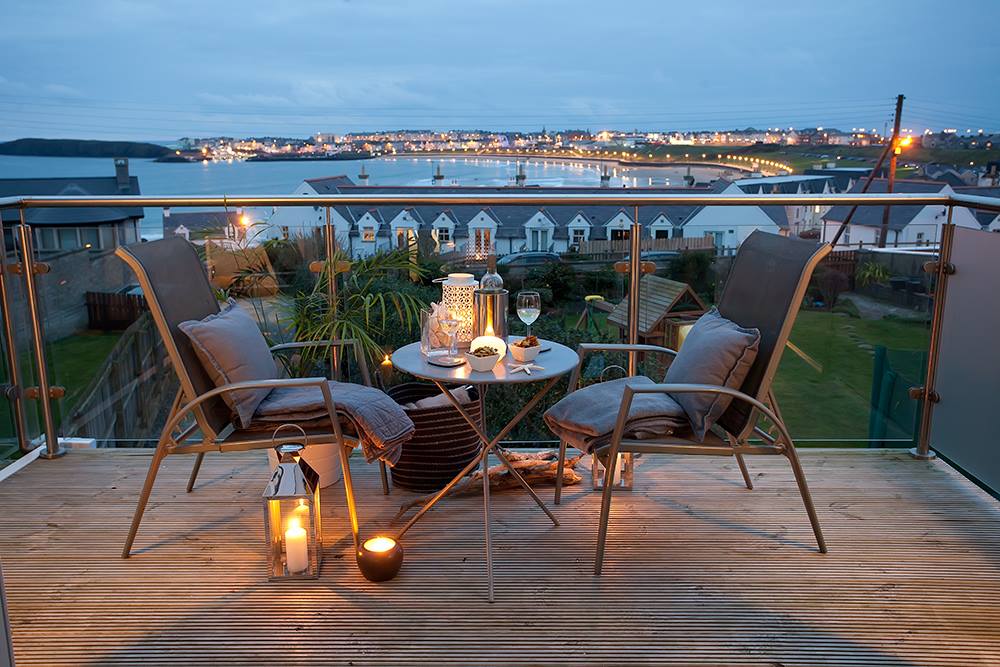 Located in the buzzing town of Portrush, Blackrock offers boutique B&B accommodation that fuses modern style with laid-back coastal living. Boasting panoramic views of the town's golden beaches and right out across the wild Atlantic Ocean, this is the perfect place to unwind. Hearty breakfasts are served up to fuel you for a busy day ahead while a cosy snug is the perfect place to unwind with a book when you get home. And as for the balcony, in summer it's the perfect spot for sundowners!
More info: Blackrock B&B
5. At the Beach, Portstewart
Price: From £120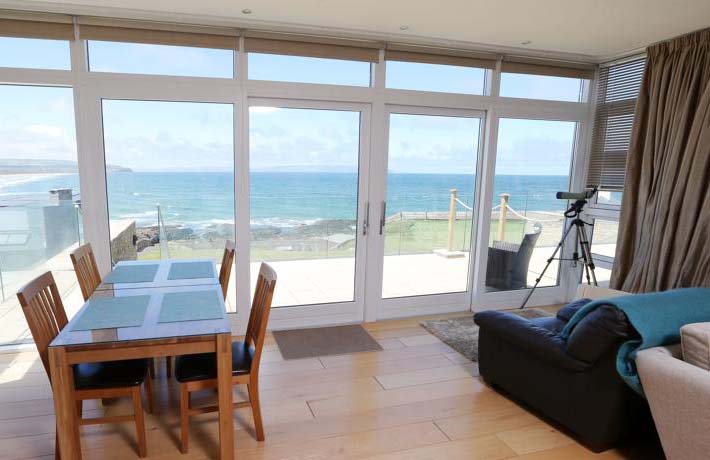 This adult-only luxury guesthouse in Portstewart offers unrivalled views stretching from Portstewart Strand and the Mussenden Temple to Donegal and beyond. Offering direct access to the magnificent golden sands of Portstewart Strand and only a stone's throw from the vibrant bars and cafes in town, you could spend a week here without getting in the car and not tire of this place. Each of the five guest rooms has been tastefully decorated with three of the rooms offering sea views.
More info: At the Beach
6. Bayview Hotel, Portballintrae
Price: From £129 per night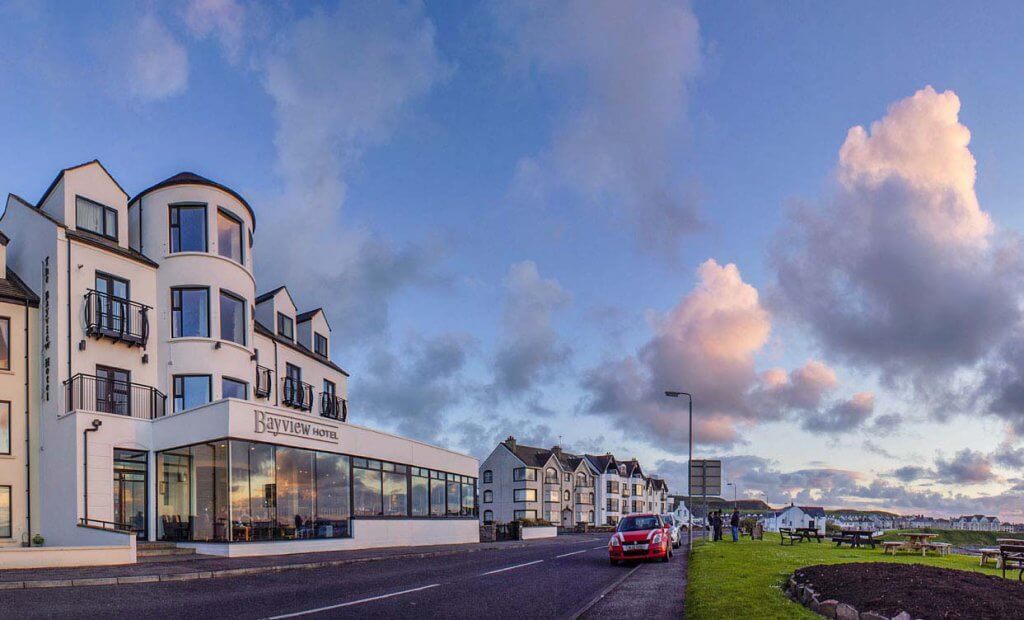 Located in the picturesque village of Portballintrae, the Bayview Hotel is the perfect pit stop along the Causeway Coastal Route. With its open fires and sprawling sea views, the hotel's Porthole bar and restaurant is an ideal place to retire to at the end of an adventurous day along the Causeway Coast.
More info: Bayview Hotel
The Liveliest Pubs on the Causeway Coastal Route
7. Cushendun Glamping Pods, Cushendun
Price: From £50 per night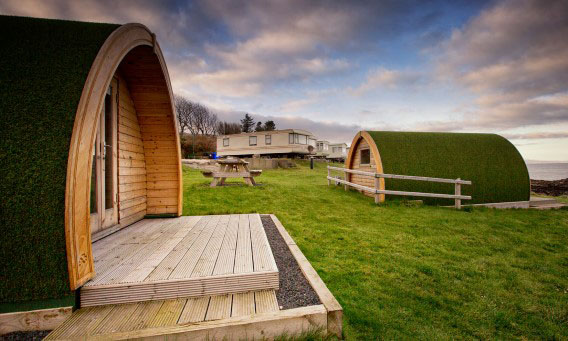 Locations don't get much better than the Cushendun Caravan Park. These glamping pods are the perfect way to connect with nature while not abolishing home comforts completely. Each of the spacious pods offers unspoilt views across the North Channel to the Mull of Kintyre. And they are just a short walk from the quaint town of Cushendun. With its roaring open fires, scrumptious menu and whiskey bar, Mary McBride's pub is the perfect spot to while away an evening with friends.
Each cabin sleeps a maximum of two adults and two children and comes equipped with a heater, electricity, soft padded seating/bed area table and a kettle, all perfectly positioned overlooking the water. You do have to bring your own sleeping bag and towel though.
More info: Cushendun Glamping Pods
8. Whitepark House
Price: £130 per room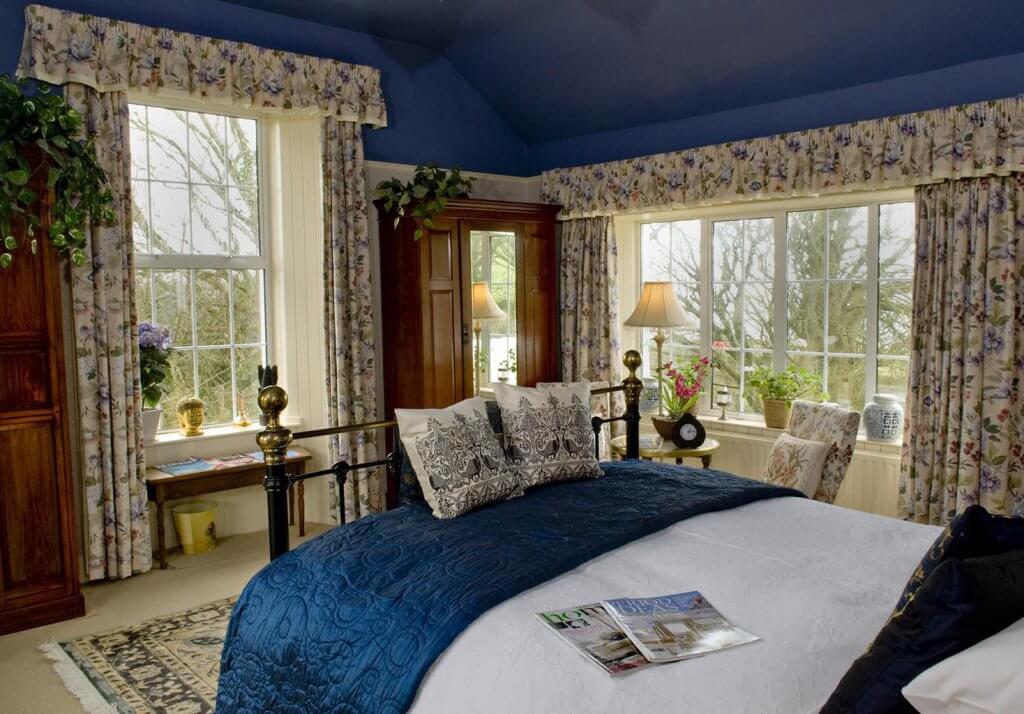 Situated beside one of Northern Ireland's prettiest beaches, Whitepark Bay, this is one place you won't forget in a hurry. Renovated in 2006, the unique property offers three guestrooms, all of which have large bathrooms with power showers and separate bathrooms. Downstairs there is a gorgeous conservatory in which delicious breakfasts and scrumptious afternoon teas are offered. You certainly won't go hungry at Whitepark House.
More info: Whitepark House
9. Shola Guesthouse, Portrush
Price: From £100 per night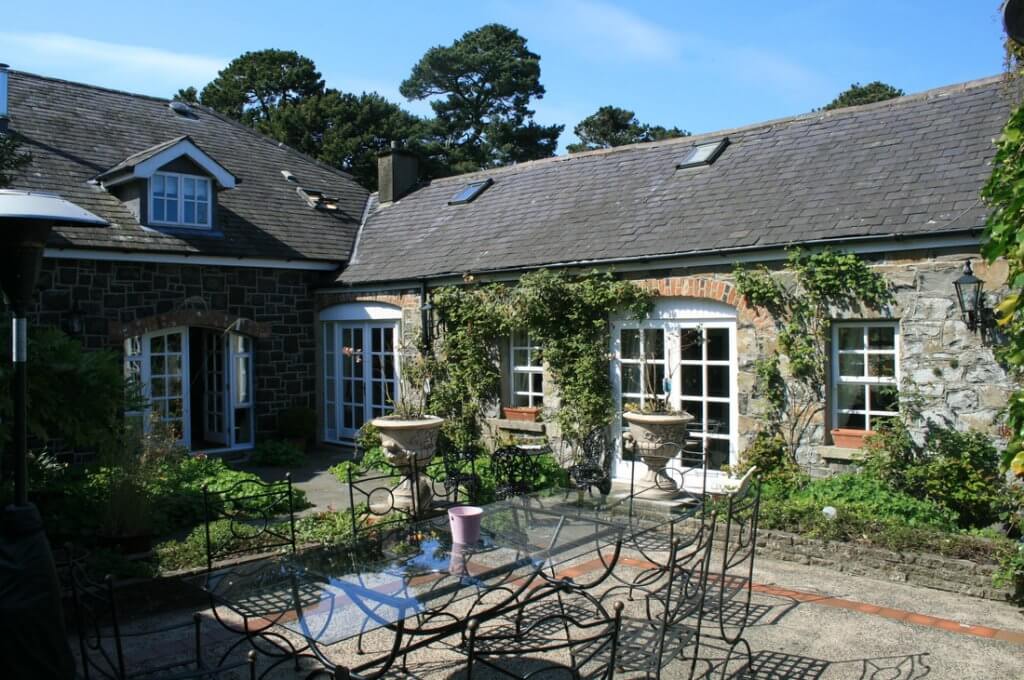 This old coach house from c.1860 has been beautifully restored and is now home to a luxury guesthouse. Located outside Portrush, it has a rural and secluded feel but at just one-mile from Portrush town centre, it is still close enough to enjoy everything that the Causeway Coast has to offer. In summer, you can relax in the stone-walled gardens while in winter you can curl up in front of the open fire; it is blissful. All of the rooms are spacious and elegantly decorated while a sumptuous Ulster fry is waiting for you each morning. But best of all are the home-baked goodies on arrival. Yum!
More info: Shola B&B
Awesome Activities for Adventure Lovers on the Causeway Coastal Route
10. Ballyvoy Camping Barn
Price: £25 per person per night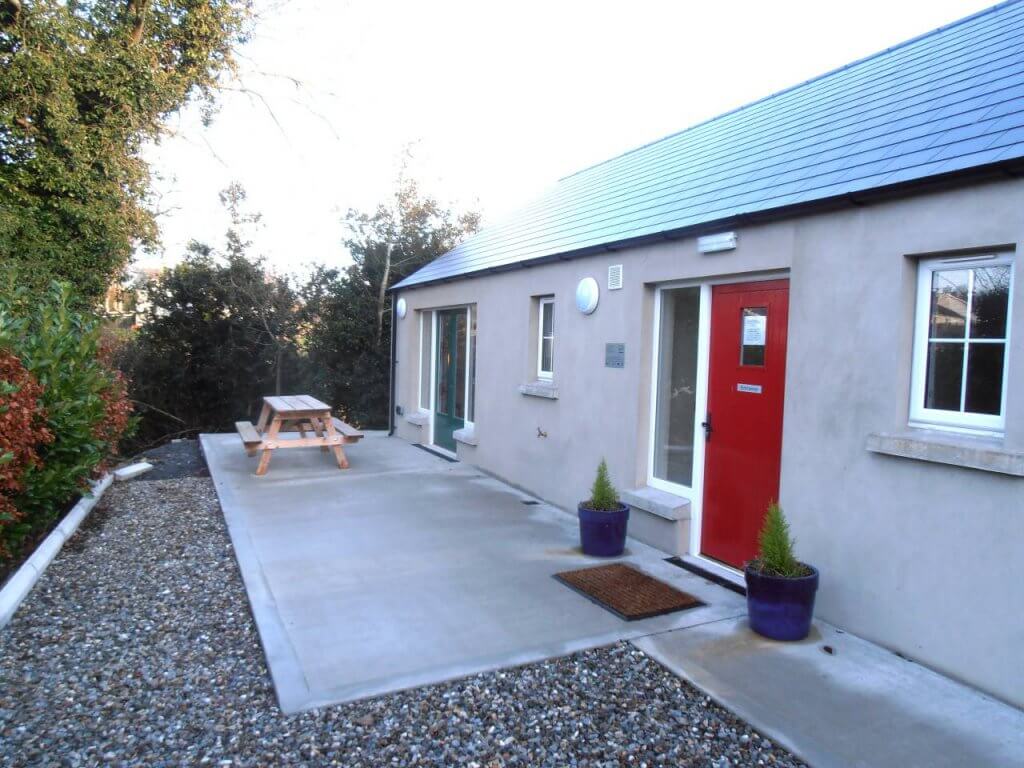 This is the perfect spot for those on a budget. This cute barn in the tiny village of Ballyvoy is more hotel than camping. Each room is equipped with bunk beds and an ensuite bathroom while a large kitchen/living area is the perfect place to spend an evening with friends. Or, if you don't fancy eating in, you can head straight across the road to Hunter's Pub/Restaurant which serves up fine cuisine at very affordable prices. So too does Barnish Café which is also in the village.
More info: Ballyvoy Camping Barn
12. The Barbican, Glenarm
Price: From £590 per week
This one is for those looking for a romantic getaway. Steeped in history, this fabulous building has been totally restored into a gorgeous luxury holiday home by the Irish Landmark Trust. Located on the Glenarm Castle Estate this 19th-century building is awash with character. From the flagstone flooring to the vaulted ceiling and separate turret staircase, it really is unique. However, it's super comfortable too. Featuring a big open-plan kitchen, dining room, lounge and large double bedroom, it is ideal for a weekend getaway. There is also a wood-burning stove, making it the perfect place to curl up in when all you want is a cosy night in.
More info: The Barbican
Getting to the Causeway Coast:
Just a two-hour jaunt up the road from Dublin, Belfast is really easy to get to thanks to the brilliant M1 motorway. Or alternatively, you can catch the train which takes just over two hours from Connolly Station in Dublin. If you leave your desk at 5pm you can have checked into your hotel, showered and be sipping a delicious cocktail in the heart of the Cathedral Quarter by 8pm. It really is that easy. You can also head straight on up to the Causeway Coast from Belfast. Another 40 minutes will have you in the Ballygally Castle Hotel admiring the epic sea views!
Check out our Hard as Nails podcast:
Like this? You should check these out:

Previous Post