Brought to you by:


The best thing to do when the Irish weather turns on you is to take shelter in a great little cafe and get a flat white and some cake! These gems along the Causeway Coastal Route are perfect for just that.
There is nothing ordinary about this list of cafes. There are all unique in their own right and nothing short of exceptional. Whether you fancy a killer cup of coffee, a traditional Irish stew in front of a turf fire or freshly baked bread, we've got you covered.
Here are six of our favourite cafes along the Causeway Coastal Route.
1. Roark's Kitchen, Ballintoy
This quaint little stone tearoom serves up one of the best selection of home-baked goods you will ever see. Located on the quayside at Ballintoy Harbour, it also serves hot soups, stews and pies. It's the perfect warm-up food after a surf or SUP! But do be warned, they don't accept card.
More info: Roark's Kitchen
2. Red Door Tea Room, Ballintoy
This traditional café with its red wooden door might not look like much from the outside, but don't judge a book by its cover. Inside this traditional Irish cottage is a menu so delicious, my mouth is watering at the very thought. The lunch menu serves up fish chowder, freshly caught mackerel and Irish stew. And there are plenty of freshly baked sweet treats too. You can choose to dine inside the cottage or in the cute wooden cabin in the garden. A welcoming turf fire burns on colder days.
More info: Red Door Tea Room
3. The French Rooms, Bushmills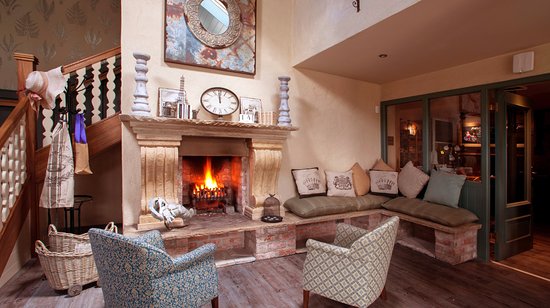 This French-inspired café is a must if you happen to be in Bushmills. From the zinc-topped tables to the cosy snugs and Salon de Thé with its warm and welcoming open fire, you could come in here and easily not leave for the rest of the day! And we haven't even started on the food yet. Offering hearty breakfasts, cakes, and heartier meals, it's a delight. And if you do manage to peel yourself out of your seat, you can take a wander around the Huguenot Room with its time aged furnishings and novel gift ideas.
More info: The French Rooms
4. Ursa Minor, Ballycastle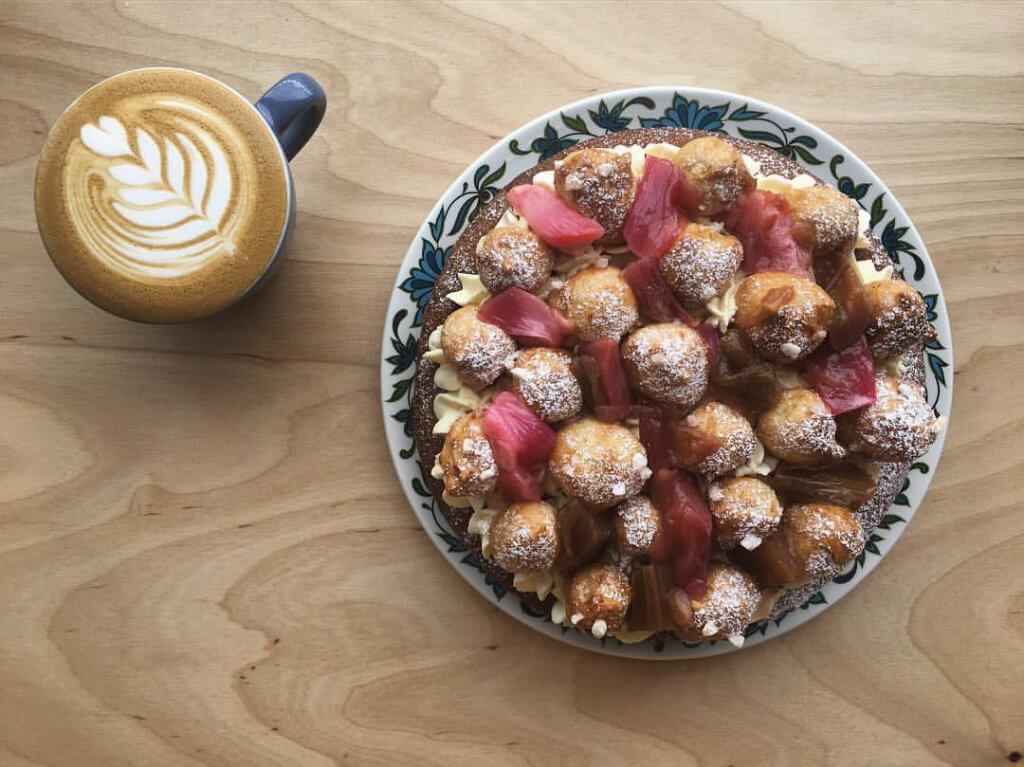 When owners Dara and Ciara returned from a stint in New Zealand where they had discovered a new passion for fresh, local produce, they struggled to find really good bread in Ireland. Taking matters into their own hands, they started to make their own. The Bakehouse in Ballycastle was born and most recently the adjacent Ursa Minor cafe became another welcome addition to Ballycastle.
Open Thursday to Saturday, the delicious menu is all about a few things done really well. Bread is the focal point of the menu as you would expect, but it's complemented with local produce such as North Coast Smokehouse Salmon and chutney from the woman next door. The sweet treats are exceptional too!
More info: Ursa Minor
8 of the Best Restaurants on the Causeway Coastal Route
5. 3hree Kings Coffee Co, Portstewart
3hree Kings offers a really good cup of coffee and some delicious food to boot. With everything made on site, the staff are more than happy to tailor your order to suit your tastes. The menu is extensive and will definitely hit the spot no matter what you are in the mood for, whether that be some avocado and eggs on sourdough or some moist carrot cake. It's also a great place to sit on a stormy day as you can watch the waves crash up over the harbour wall right outside.
More info: 3hree Kings Coffee
6. Babushka, Portrush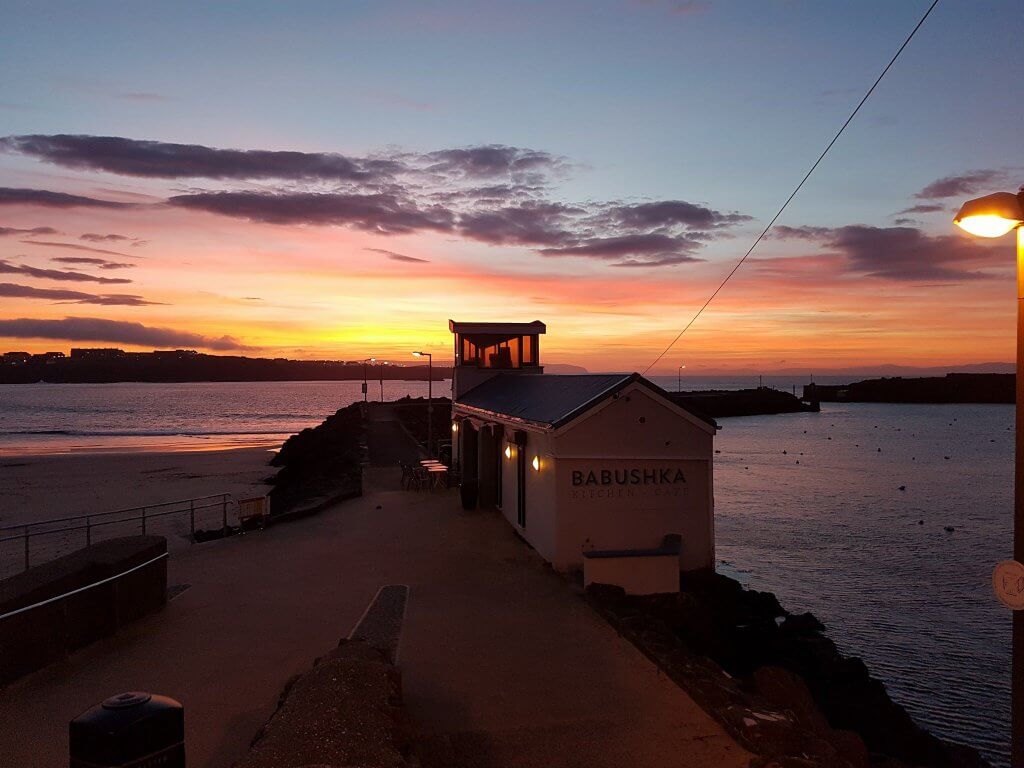 What a spot! This funky café on Portrush pier offers views that really can't be beaten. Owner George Nelson has made it a hub for good food and good vibes. Collaborating with cheesemakers and brewers, offering a selection of pro-biotic drinks, hosting coffee cup gatherings and a menu brimming with locally sourced produce, there really is nothing else like it. It's eclectic but it's always delicious!
More info: Babushka
12 of the Best Places to Stay Along the Antrim Coast
7. Bothy, Whitepark Bay
This quirky roadside cafe is easy to miss as you whizz by with your eyes firmly fixed on the incredible views. However, it is well worth a stop. With a turf-fired stove and an impressive array of cakes and comfort food, it is the perfect place to refuel and relax. On summer evenings, Bothy hosts pizza evenings in their garden which is lit by fairy lights. Emerging from a large wood-burning oven, the pizzas are lip-smackingly delicious.
More info: Bothy
Getting to the Causeway Coast:
Just a two-hour jaunt up the road from Dublin, Belfast is really easy to get to thanks to the brilliant M1 motorway. Or alternatively, you can catch the train which takes just over two hours from Connolly Station in Dublin. Another 40 minutes up the coast will have you at the Causeway Coast. Don't forget that it's mandatory to wear a mask on public transport and in indoor spaces in Northern Ireland. Check out the Know Before You Go webpage for the latest guidelines.
Like this? You should check these out: