If it's good grub you are after, then once again the glorious Causeway Coastal Route will not disappoint. From world-class fish and chips to top-notch pub grub and finer dining, this place has everything you could wish for, and more. 
If like us you place high importance on the quality of your food on a weekend away, you should definitely read on. We were blown away by the sheer quality of the food along the Causeway Coastal Route. From world-class steaks to freshly caught seafood, we ate and ate and never tired of what was on offer. In a bid to make sure your stomachs are well looked after, we have rounded up eight of our favourites restaurants on the Causeway Coastal Route. We guarantee you won't be disappointed with any of them!
1. Harry's Shack, Portstewart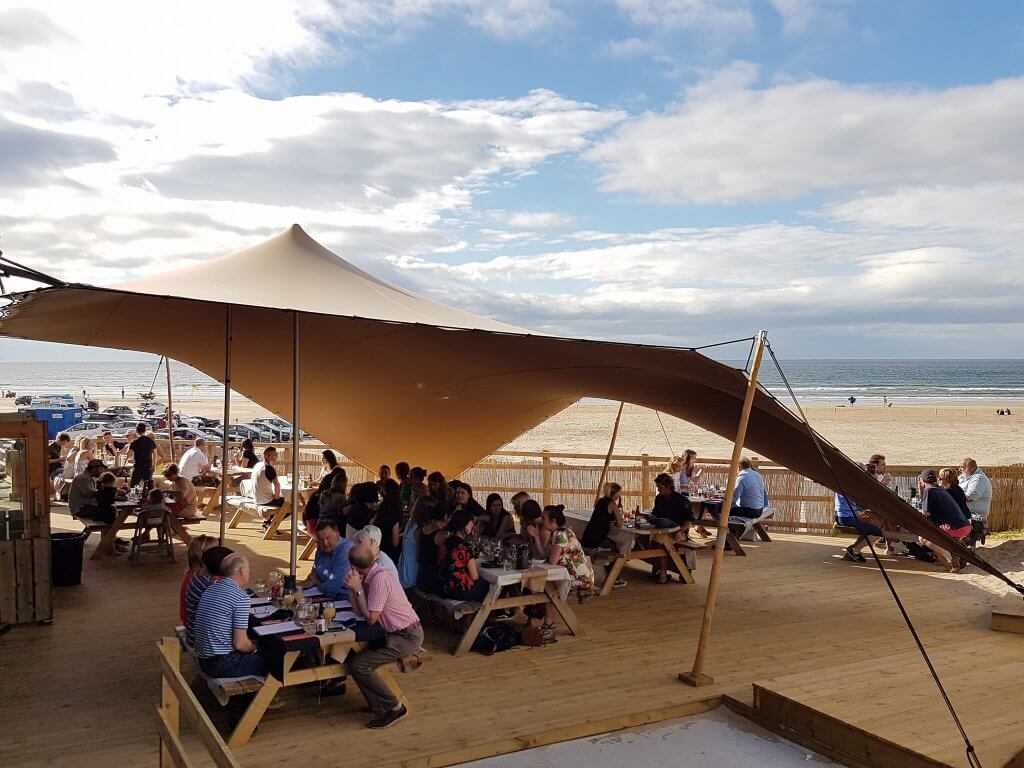 Locations don't get any better than Harry's Shack. Situated right on Portstewart Strand, it offers spectacular views out across the Atlantic and across to the Inishowen peninsula. And it's not just the view that is good. The food is top notch too. Expect freshly caught seafood and home-cut chips followed by a scoop of gelato at this laid-back shack.
More info: Harry's Shack
2. Amici, Portstewart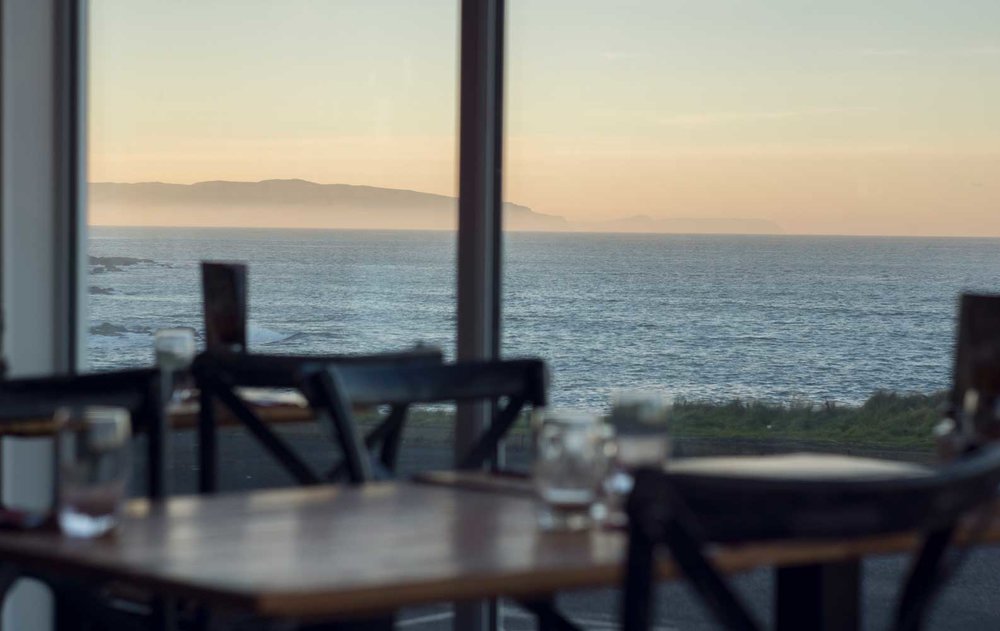 Lovers of authentic Italian food should pop Amici on their list. Bubbling lasagnes, charcoal grilled meats and some of the best pizza you'll ever have are offered in this glorious setting overlooking the sea.
More info: Amici
3. Ramore, Portrush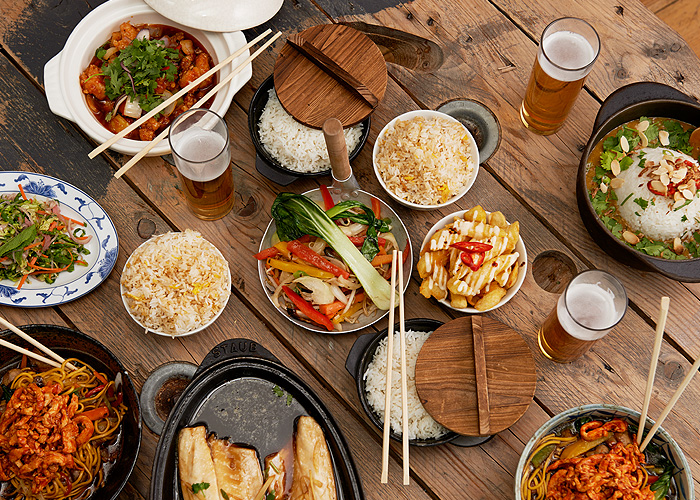 This isn't so much one restaurant as five restaurants and a lively pub all under the same roof. The Wine Bar is renowned for its modern and innovative décor, lively atmosphere and crowd-pleasing menu offering up steaks, fish and chips, and wood-fired pizzas. The Mermaid focuses on fish and local specials. Neptune and Prawn bring an Asian offering to the table. The Harbour Bistro serves up a contemporary menu with its selection of wood-fired grilled meats. And last but not least, there is the Harbour Bar. Somewhat of a Portrush institution, it is one of the oldest bars in town. Complete with a traditional front bar, free-standing gin bar and live music on the weekends, it is never a let-down.
More info: Ramore
8 of the Liveliest Pubs on the Causeway Coastal Route
 4. Central Bar, Ballycastle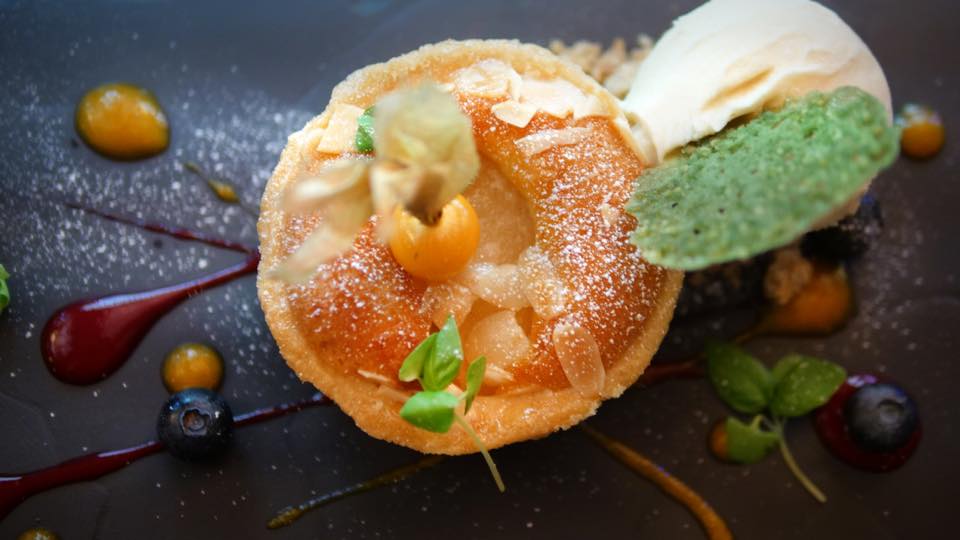 You really can't go wrong with a visit to the Central Bar in Ballycastle. Offering a warm Northern Irish welcome, the menu is always a crowd-pleaser. Using local produce, you can expect a steak from the local butcher and freshly caught fish and chips. There is also a stylish cocktail bar on site so all bases are covered for a great night out.
More info: Central Bar
5. Morton's Fish and Chips, Ballycastle
View this post on Instagram
No trip to the seaside is complete without a visit to the chippie. And boy is Morton's worth the pit stop. Offering gigantic portions of delicious fish and chips, it's not surprising that you will find a queue outside this place year round. Apparently, the locals phone ahead with their orders in a bid to outsmart the crowds, a trick we will definitely be trying next time.
More info: Morton's Fish and Chips
6. Upstairs at Joe's, Cushendall
This cosy steakhouse and seafood restaurant offers up exceptional grub at very reasonable prices. Located in the heart of Cushendall, you can retire to J McCollam's traditional Irish pub downstairs at the end of the night to enjoy a pint and some music.
More info: Upstairs at Joe's
7 of the Best Cafes on the Causeway Coastal Route
7. Ballygally Castle Garden Restaurant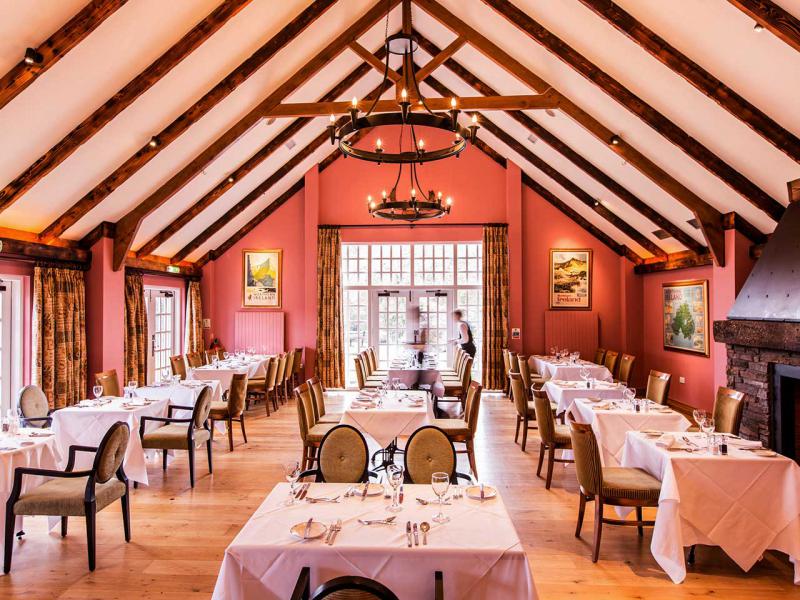 There is atmosphere in abundance at Ballygally Castle. Rumoured to be haunted, the restaurant décor reflects its history thanks to its beamed ceiling and medieval-style chandeliers. On warm summer days, the large French doors are opened on to the manicured gardens while in winter the restaurant has a cosy feel. The casual menu focuses on using local produce where possible, while the Farmhouse Ice Cream and extensive pudding menu should certainly not be overlooked.
More info: Hastings Hotels
8. Laragh Lodge Restaurant, Glens of Antrim
View this post on Instagram
This might not be the trendiest restaurant on this list, but what it lacks in chic décor it more than makes up for with its exquisite food and setting. Mouth-watering risotto and juicy steaks are highly recommended for dinner while homemade scones during the day also make it an ideal coffee stop. Located in the middle of the forest, the restaurant is less than a five-minute walk from the Glenariff Waterfalls.
More info: Laragh Lodge
Getting to the Causeway Coast:
Just a two-hour jaunt up the road from Dublin, Belfast is really easy to get to thanks to the brilliant M1 motorway. Or alternatively, you can catch the train which takes just over two hours from Connolly Station in Dublin. If you leave your desk at 5pm you can have checked into your hotel, showered and be sipping a delicious cocktail in the heart of the Cathedral Quarter by 8pm. It really is that easy. You can also head straight on up to the Causeway Coast from Belfast. Another 40 minutes will have you in the Ballygally Castle Hotel admiring the epic sea views!
Check out our Hard as Nails podcast:
Like this? You should check these out:

Previous Post