Belfast is a great place to spend a weekend, especially if you are planning a bit of a session! Make sure to stop off in a few of these great Belfast bars for a pint.
When it comes to a good night out, Belfast knows how to deliver. With live music the norm across the board, it has everything from upmarket wine and cocktail bars to lively establishments where cocktails are served in jars and dancing on the tables is A-OK! Here are 11 of our favourite bars in Belfast right now.
1. Babel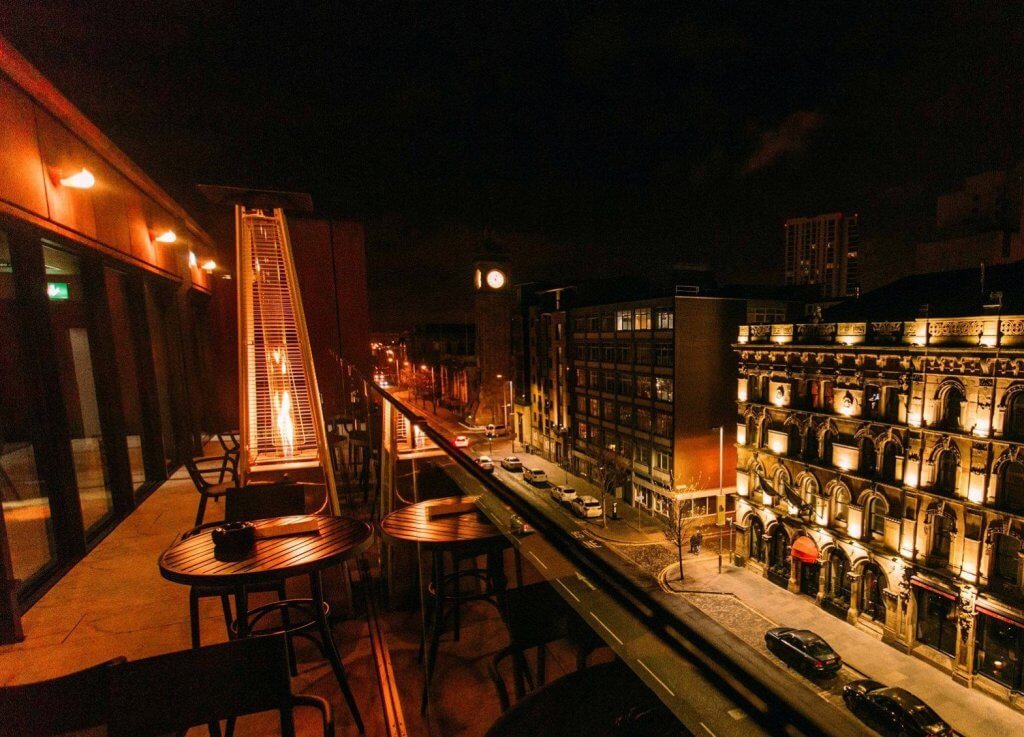 Babel is the spot to go for a glam night out on the town. It is Bullitt Hotel's rooftop bar, garden and kitchen. Dine or sip cocktails while taking in the best views across Belfast. They also have live music every Friday night from 6pm to 9pm followed by a DJ. So get comfortable, you could be there for the entire night!
More info: Babel
2. The Thirsty Goat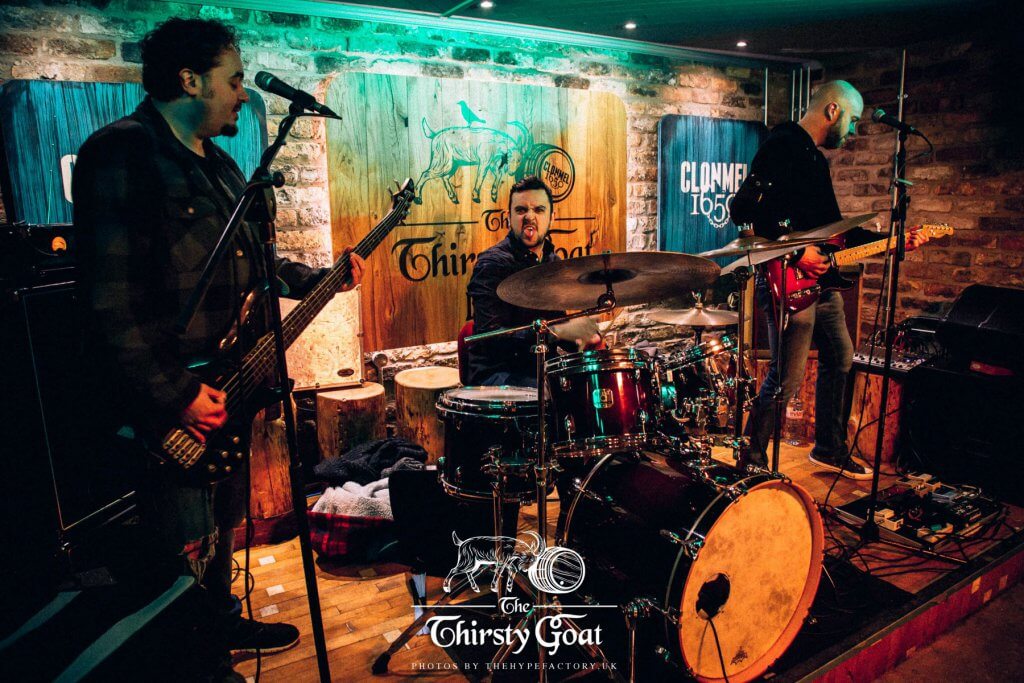 The Thirsty Goat is a great spot to not only quench your thirst but to tuck into some traditional Irish fare too. Offering one of the best beer gardens in the city centre, it is the ideal spot to enjoy a couple of beers and a bowl of Irish stew or a posh fish finger sandwich. With live music seven nights a week, it's unlikely you'll ever want to leave.
More info: The Thirsty Goat
 3. The Harp Bar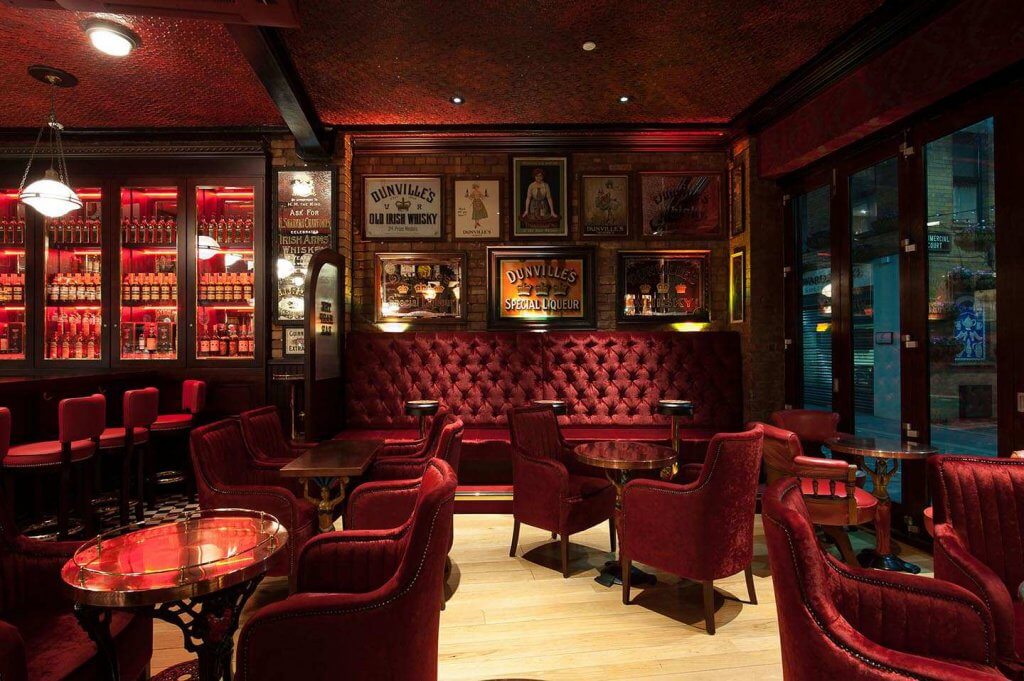 Offering live music seven nights a week, the Harp Bar is one of the liveliest offerings on this list. Expect to see people throwing dance moves on tables and singing along like their lives depend on it. We just wish we had been present on New Year's Eve 2013 when Van Morrison performed here. It must have been quite a show. Expect to queue to get in on weekends.
More info: Duke of York Belfast
4. Apartment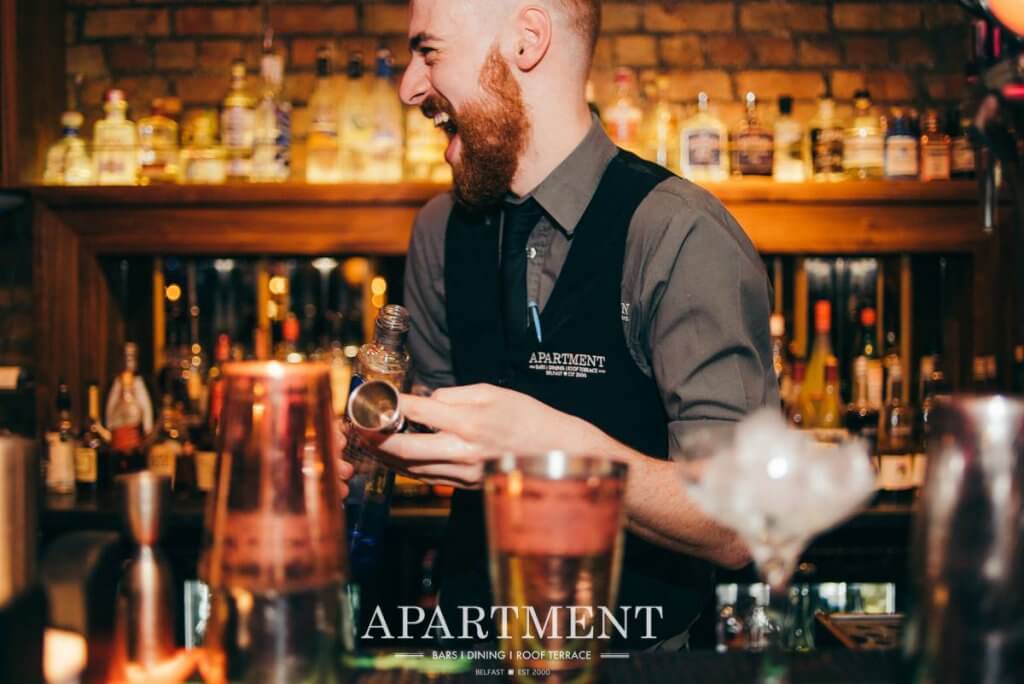 If you're after something a little more upmarket, then the chic and cool vibe of Apartment might appeal. Offering an impressive cocktail menu and extensive wine list, its roof terrace is the perfect place to while away a few hours as you watch the bustling crowds around City Hall below.
More info: Apartment
5. Duke of York
The Duke of York is located on what must be the most Instagrammed street in Belfast. Commercial Court is one of the city's liveliest cobbled streets within the Cathedral Quarter and The Duke of York offers a matching atmosphere that's hard to beat. Attracting an eclectic crowd, the building itself was blown up during The Troubles and has been rebuilt to reflect the city's turbulent past. Murals, pictures and Northern Irish slogans adorn the walls. The outdoor area, with its twinkling fairy lights, is also a big draw.
More info: Duke of York
The Most Delicious Restaurants in Belfast
6. The Dirty Onion
View this post on Instagram
The home of trad music in Belfast's Cathedral Quarter, the Dirty Onion always guarantees a lively night out. Set in one of Belfast's oldest buildings, dating back to 1780, the pub has a rustic feel. Inside features low ceilings, a turf fire and traditional brick walls making it a good choice for cold winter nights. And a large rooftop garden has you covered for summer evenings too. The restaurant upstairs, Yardbird, is pretty good too. Serving up rotisserie chicken and an array of delicious sides, it's always a hit with a big group. Entertainment is provided seven nights a week.
More info: The Dirty Onion
7. The Spaniard
Hidden in the depths of the Cathedral Quarter, it's easy to walk past The Spaniard without a second glance. However, those lucky enough to find it will never want to leave this cosy establishment. Offering live music, killer cocktails and a weekly cinema club, The Spaniard packs quite a punch considering its relatively small size. There's a good bar menu too offering burgers for those who really do find themselves never wanting to leave!
More info: The Spaniard
8. The Perch Rooftop Bar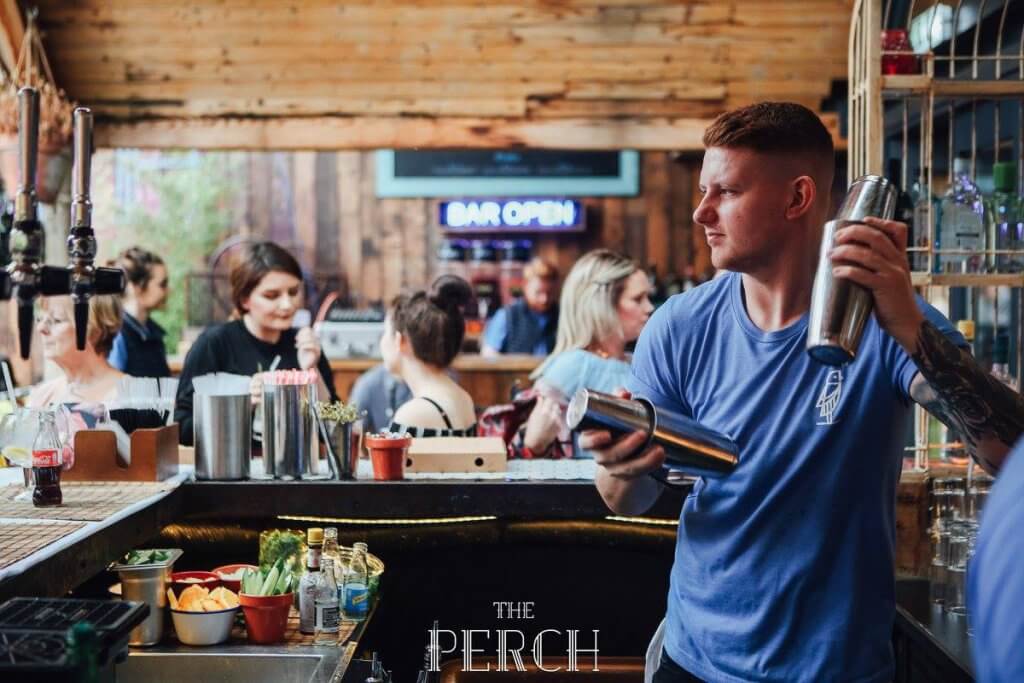 This 1920s-style rooftop bar is unlike anything else in Belfast. Eclectically decorated, this converted Victorian building is located in the Linen Quarter. A large centre bar is surrounded by original brick walls and windows. Alternatively, you can hop into the lift and be transported to Belfast's highest rooftop bar. Offering an array of cocktails from the classy to the quirky, don't be surprised if your drink arrives in a flower pot! Food is also served in pizza takeaway boxes and as sharing platters. At night you can settle in and enjoy some live jazz on the bar's very own stage.
More info: The Perch
9. Cuckoo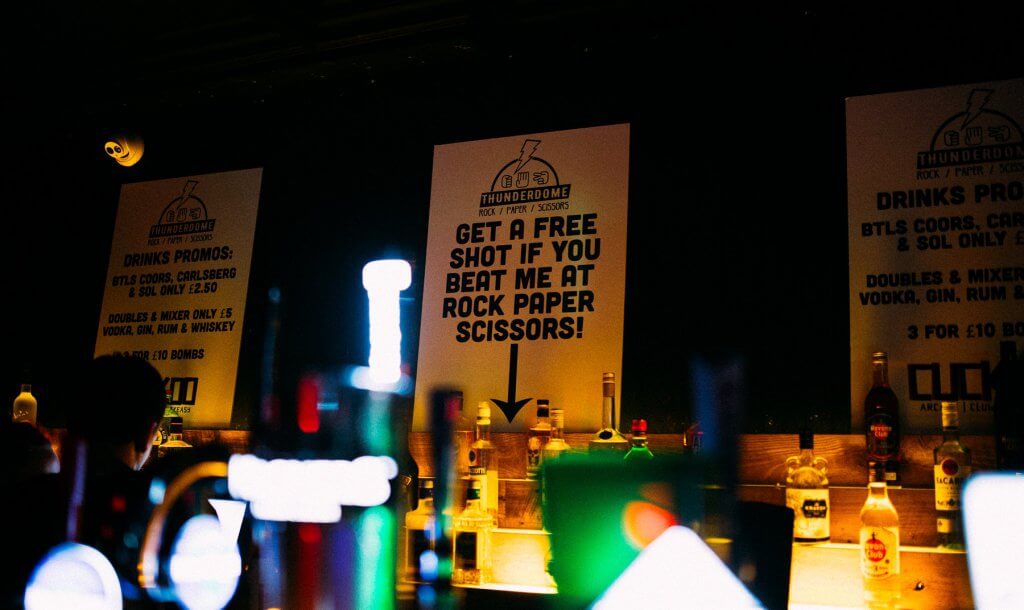 Located in south Belfast on the vibrant Lisburn Road, Cuckoo is a firm favourite of ours. The interior is bubbly and colourful just likes its clientele. Geranium plants fill almost every available space while the extensive list of jam-jar cocktails is nothing short of impressive. The bar is also home to an arcade, comic collections, a table tennis table, air hockey, and a few board games for those seeking the ultimate entertainment!
More info: Cuckoo
Coffee Shops in Belfast You Need to Visit
10. Ox Cave Wine Bar
This couldn't be more different to Cuckoo. Offering a minimalistic interior, this is one for the wine and cheese board lovers. The wines are of high quality but without the price tags you would expect. Those more partial to gin are also well catered for. There is live music every Saturday night from 9pm.
More info: Ox Cave
11. Muriels
The first thing that will strike you when you enter this cosy establishment is the array of underwear hanging from the ceiling. Adorned with national flags, it was, apparently, their nod to the Winter Olympics. However, I have heard that customers' underwear hangs from this ceiling year-round. With seating for about 12 downstairs and the same upstairs, this tiny place was heaving when we visited. But we managed to get a table and started to sample some of the extensive gin menu. When it comes to the food, you can expect hearty fair, followed by mouth-watering cupcakes. Not a normal combination but I reckon anything goes at Muriels.
More info: Muriels Cafe Bar
Getting to Belfast:
Just a two-hour jaunt up the road from Dublin, Belfast is really easy to get to thanks to the brilliant M1 motorway. Or alternatively, you can catch the train which takes just over two hours from Connolly Station in Dublin. If you leave your desk at 5pm you can have checked into your hotel, showered and be sipping a delicious cocktail in the heart of the Cathedral Quarter by 8pm. It really is that easy.
Check out our hard as Nails podcast:
Like this? You should check these out: