If it's good food you're after, Belfast has got you covered. From scrumptious fish and chips to fine dining, the city has it all. Here are 12 of our favourite restaurants in Belfast.
We are big fans of good food and drink after a day spent out exploring in the elements. And Belfast is a prime spot to do both in. After dining out there on seafood, steak and cocktails galore on many an occasion, we decided that it is about time we compiled a list of some of the best restaurants in Belfast that we've been to and share it with you, our lovely readers. Here is what made our top 12.
1. James Street South
This vibrant, modern bistro is a favourite with locals. Offering a bistro-style menu, it's hard to leave this place feeling dissatisfied, especially if it's a succulent steak you are after. We also love the simple yet stylish décor. With its red-brick walls, high ceilings and warehouse windows, it's got a touch of New York City about it.
More info: James Street South
2. La Taqueria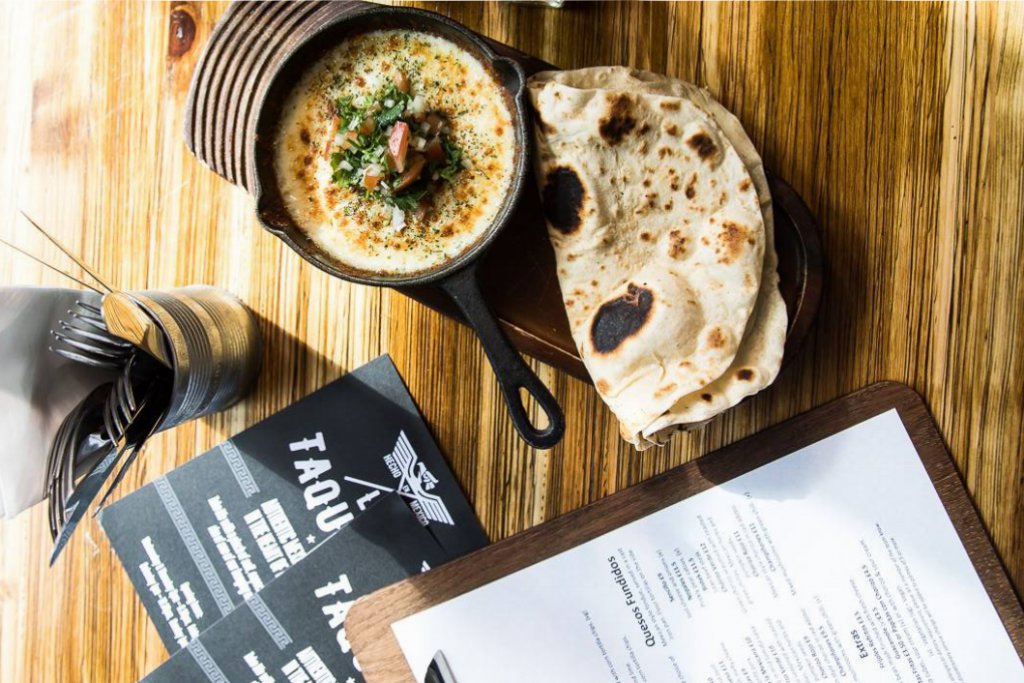 Fans of Mexican food should make this a must stop on their culinary tour of Belfast. Don't let the slightly dodgy street signage as you approach deter you (you'd be forgiven for thinking it's a porn shop) as a world of delicious Mexican food awaits at the top of the stairs. The sharing-style menu, array of fiery cocktails and decent prices make it the perfect spot for a night out with a group of mates.
More info: La Taqueria
3. The Barking Dog
We loved this place from the moment we walked into this dimly lit establishment. With its bare-brick walls and scrubbed wooden floors, it's warm and welcoming. And the food is pretty darn good too. Offering up a mix of modern flavour and traditional dining, the food arrives on wooden boards. We gorged ourselves on salt and pepper scampi, dry-aged sirloin and the creamy lemon bacon pasta, all of which were top-notch. And don't get me started on the chocolate truffle with coconut crème I had for dessert. It was nothing short of insane! If you happen to pop in here on a Sunday, you will also be treated to a spot of live music.
More info: Open Table
4. Love and Death Inc

If it's dinner and a good night out you're looking for, then Love and Death Inc is well worth a visit. As quirky as its name suggest, the hip venue offers gastro fair in an unusual setting. With turquoise walls and chairs, an ancient bike and some plastic superheroes hanging from the ceiling, it's not exactly your average venue. Offering tapas and more traditional dishes, the food is good and there is a great night out to be had upstairs afterwards. With live music and insanely good cocktails, it's hard not to party long into the night here.
More info: Love and Death Inc
Coffee Shops in Belfast You Need to Visit
5. Molly's Yard

These restored Victorian stables and courtyard are a must-visit for beer and food lovers alike. Home to Northern Ireland's only micro-brewery, it offers a dozen beers to choose from. If it's great food at a great price you are after then, the all-day 5-10-5 menu is ideal (all starters and desserts are £5 while mains are £10). It also offers a slightly more expensive, but still great value, dinner menu. The laid-back vibe and crowd-pleasing menu here are hard to beat.
More info: Molly's Yard
6. Ox
Occupying the ground floor of a vaulted Victorian building, you could walk past this minimalist restaurant without giving it a second glance. However, tables at this Michelin Star establishment are sought after commodities. And for good reason. Ox serves us some of the best food in Belfast. The food is locally sourced, simply prepared and utterly delicious. And at £55 for the set winter menu, it offers exceptional value for money too.
More info: Ox Belfast
7. Taylor & Clay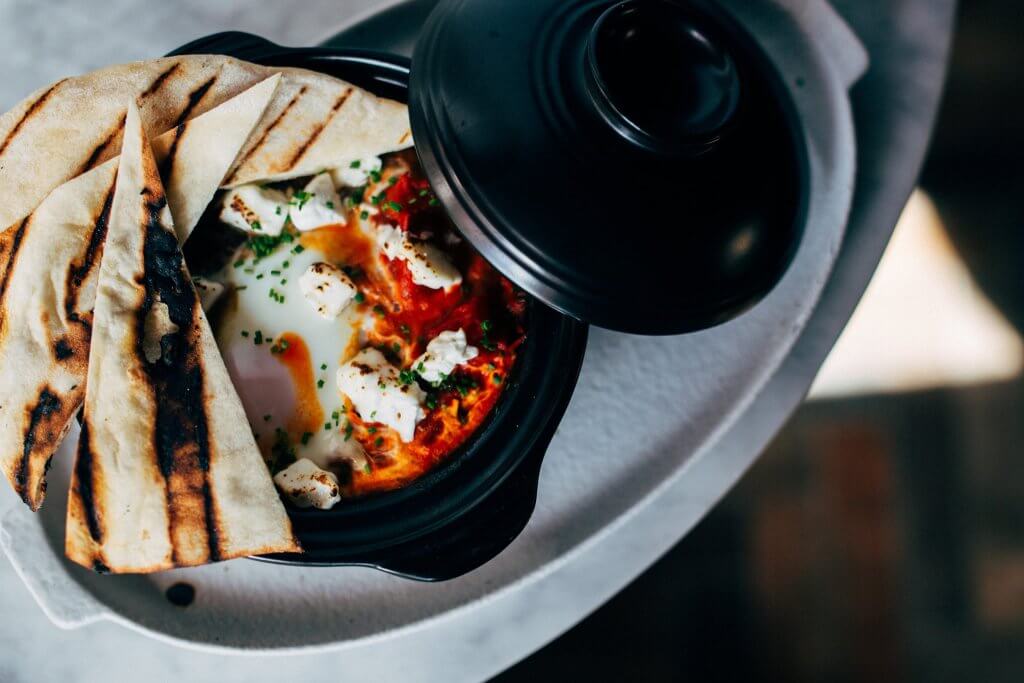 If you are staying in Bullitt Hotel, in fact even if you are not, you need to dine at Taylor & Clay. The real draw is its bespoke Asador grill. Meat lovers will rejoice at its selection of prime cuts of meat, seafood and vegetables that are cooked over roaring fires of lump-wood charcoal and ash wood sourced from sustainable local forests. Our favourite thing on the menu is the wagyu beef, try it!
More info: Taylor & Clay
8. John Long's Fish and Chips

Considered Belfast's eighth wonder after the Titanic Museum, the Crown Liquor Saloon, the peace walls, the Linen Hall Library, Ulster Museum, Europa Hotel and Harland & Wolff Heavy Industries, a visit to Belfast's oldest fish and chip shop is a must.
Once inside the doors of this traditional fish and chip shop, you will be transported to another world. Old Formica booths are filled with content looking diners who have come for miles to sample the best fish and chips in town, and perhaps in the whole of Europe. Offering fish suppers using cod, haddock and whiting, with or without batter, with John Long's homemade tartar sauce, and mouth-watering home-cut chips, this place is hard to beat. Although be warned, it is only open for lunch.
More info: John Long's
9. Kelly's Cellar
Claiming to serve Belfast's best pint of Guinness, Kelly's is the perfect spot for those looking for an authentic Irish pub. And when it comes to soakage, this place serves up a mean beef stew. It's not exactly fine dining, but it's delicious and the addition of some live Irish music definitely adds to the overall experience.
More info: Kelly's Cellar
The Ultimate Guide to Belfast's Best Bars
10. Mourne Seafood Bar
If you are a fan of seafood chowder, then put this Belfast institution on your list. This fish restaurant doesn't opt for trends or fads but instead focuses on serving up fresh, traditional fish to a really high standard. The shellfish, which are sourced from the restaurant's own shellfish beds in Carlingford Lough, are particularly delicious.
More info: Mourne Seafood
11. Hadskis
This award-winning restaurant in Belfast's Cathedral Quarter serves up an array of crowd pleasers from Northern Irish steak and fresh homemade pasta to delicious cheese boards and tarts of the day. The long, narrow dining room has an open kitchen with a chic interior. The addition of outdoor and bar areas mean you can mix it up if you want to grab lunch in a more relaxed setting.
More info: Hadskis 
12. Coppi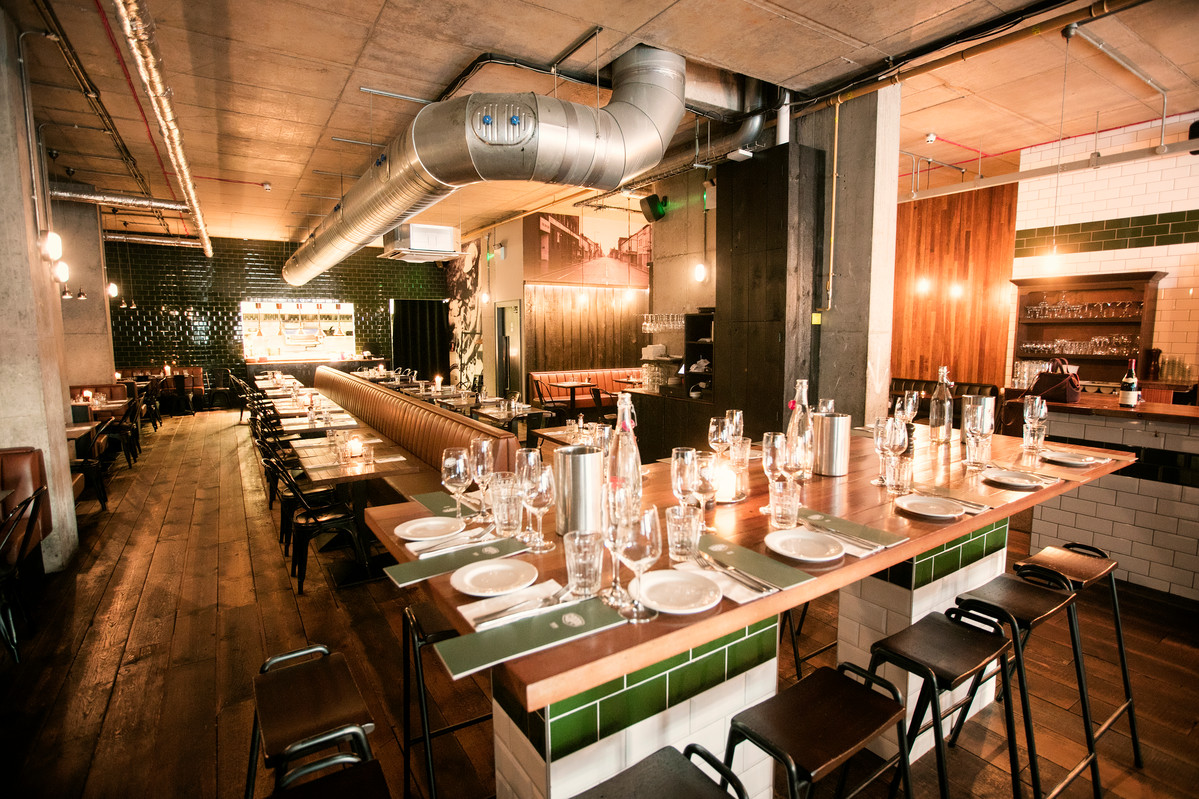 This contemporary Italian restaturant showcases the very best of local and seasonal produce in a chic venue in the heart of Belfast. Located in the lively Cathedral Quarter, you could be fooled that you were in a hip New York eatery. The food here really can't be beaten. The cichetti for starters are so good I had to hold myself back from ordering several more of these traditional Italian snacks. Although I was glad as I did as the mains and desserts were to die for.
More info: Coppi
Getting to Belfast:
Just a two-hour jaunt up the road from Dublin, Belfast is really easy to get to thanks to the brilliant M1 motorway. Or alternatively, you can catch the train which takes just over two hours from Connolly Station in Dublin. If you leave your desk at 5 pm you can have checked into your hotel, showered and be sipping a delicious cocktail in the heart of the Cathedral Quarter by 8 pm. It really is that easy.
Check out our Hard as Nails podcast:
Like this? You should check these out: